The government is negotiating additional loans from multilateral institutions to fund some of its Atmanirbhar Bharat package announcements. Sources tell CNBC-TV18, negotiations for additional loans are at an advanced stage and total resource mobilisation for COVID through these loans, including the earlier loans, will be over Rs 60,000 crore.
The plan is to raise an additional $3.5 billion of funding from the World Bank, AIIB, ADB and the BRICS New Development Bank, which will take the total loan amount for
coronavirus
related relief from these agencies to $8.5 billion, govt sources tell CNBC-TV18.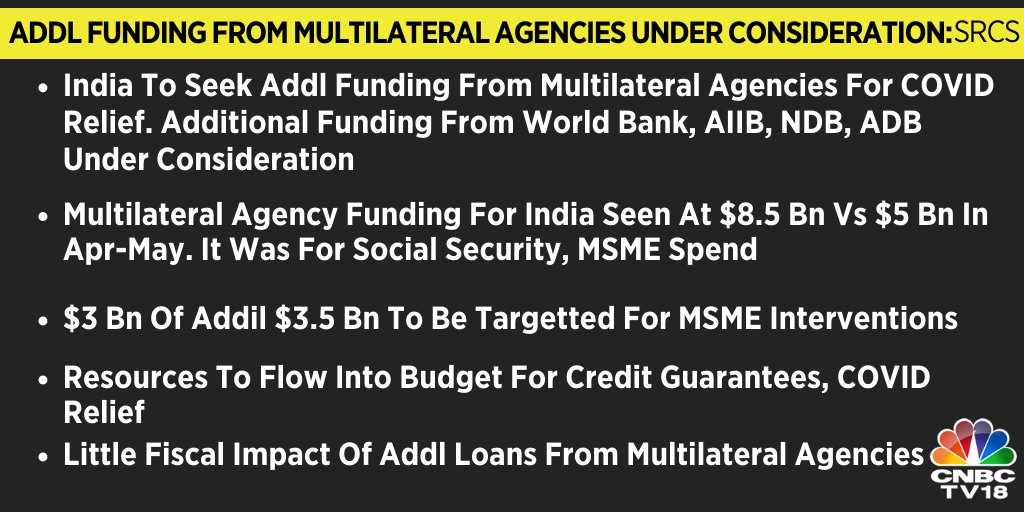 Interestingly, $3 billion out of the $3.5 billion of the additional credit line will be targeted towards some of the
MSME
interventions announced by the government in the Atmanirbhar Bharat package, sources add.