On Thursday, there was no respite from the smog that hung over Delhi, after the city feverishly flouted the Supreme Court rules. Delhi is choking. I sat up late my eyes runny, a scratchy lump in my throat as the air purifier in the room, sounded like an aircraft engine ready for lift-off. This is the terrible state of the air in the nation's capital.
The capital houses politicians who pit our country against China, as a global superpower. China is our favourite country to size up ourselves against. They are populous, they are rising at the same rate as us, they also pollute and choke on bad air. Right? No. Beijing now has better air than us, and effective plans to eliminate air pollution. What have we done? Yes, we did build a statue. The Statue of Unity is lucky — it is getting some good old pure oxygen, higher up there.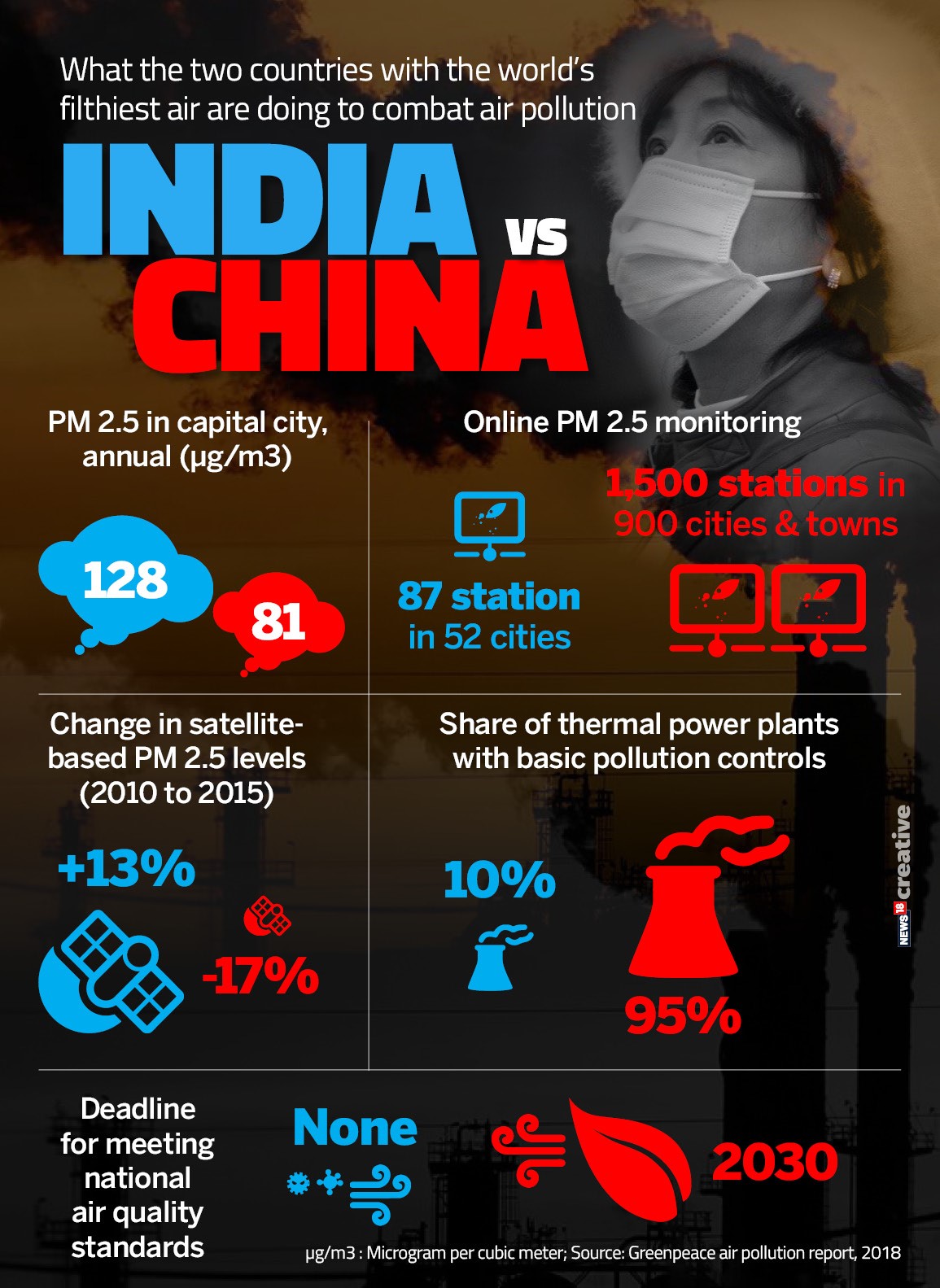 Meanwhile, our children are at risk, their growth is affected by the bad air. But when the very people with kids don't follow rules and light up firecrackers, what should one do?
In this city, you feel you are part of a badly written play. There are rules and regulations, but those are stage props. There is a police force, but it does nothing when people burn crackers. There is no point using any force, since even noise pollution control goes the same way. There is no one to stop a loudspeaker playing loud sounds beyond midnight. In this city, it is a free for all.
Geographically Cursed
To give Delhi the benefit of doubt, when it comes to air pollution, the city is helpless because of its location. In the Great Smog of India by Siddharth Singh, the author explains how the city is topographically challenged when it comes to smog. There is a dip in average wind speed in winter, which ranges between one and three metre per second, this is nearly one-third of the average speeds in the summer months. The pollution levels are 40-80 percent higher in the winter months compared with the rest of the year.
The capital city lies to the north-east of the Thar Desert, to the north-west of the central plains and to the south-west of the Himalayas. As winds arrive from the coasts, bringing with them pollutants picked up along the way, they get 'trapped' right before the Himalayas. The air pressure pushes from one direction, and with the inability to escape quickly in the other, the particulate matter accumulates over the northern plains.
This accumulation and entrapment affect not only Delhi but the entire expanse between Punjab in the west to West Bengal in the east. Imagine this as a "bowl" that collects pollutants, with only a narrow outlet for it to escape.
Lack of Common Sense
But this cursed topography can never be an excuse for us to flout rules, burn crops, ignore construction rules and of course, buy too many cars. The air is killing us. We know this for sure. From the layer upon layer of regret, guilt and shame that keep settling on us along with the particulate matter from the air, we seem to be learning absolutely nothing.
This is a city that needs to follow rules. There is a lack of common sense and it needs to be forced on to the imbeciles who burn trash, who burst crackers, who polish tiles during peak winter, leaving us all gasping for breath in their wake.
The city has made prisoners of us. We are trying to adapt with our masks, purifiers and swallowing herbal antioxidants. But we deserve better.
Though the knee-jerk reaction from our politicians is to rename a city or build a new statue, we hope they can spare us this nonsense. It would be great if they could instead spend some money on advertising, stricter penalties, installing purifiers in public spaces and establishing a more dedicated police force.
All these are critical to save us from ourselves.
Sharon Fernandes is a journalist based in Delhi.