Challenge to turn India's growth rate to double digits, says Narendra Modi
Updated : June 18, 2018 06:54 AM IST
The Governing Council is the premier body tasked with evolving a shared vision of national development priorities, sectors and strategies with the active involvement of states in shaping the development narrative. 
Modi announced that 1.5 lakh Health and Wellness Centres are being constructed under the Ayushman Bharat scheme and about 10 crore families will be provided health assurance worth Rs 5 lakh every year. 
The Chief Ministers of Delhi, Odisha, Goa, Manipur, Mizoram, Sikkim and Tripura were not present.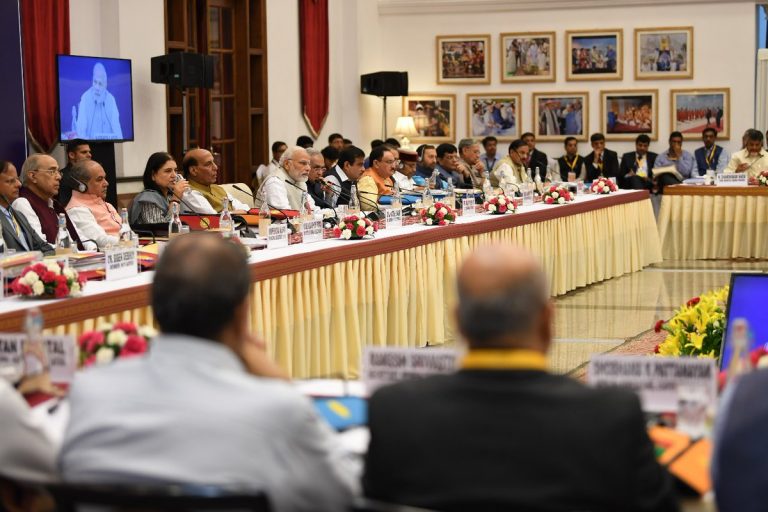 Published : June 17, 2018 03:18 PM IST