Budget 2023 is around the corner and railway capex is a theme which the market is very excited about.
Market expects Vande Bharat to be a big opportunity. Last week Siemens received one its biggest order in the history of Rs 26,000 crore. Siemens in partnership with RVNL is also the L1 bidder for Surat and Ahmedabad metro projects. The order inflow of locomotives is going to be the key driver for Siemens going forward.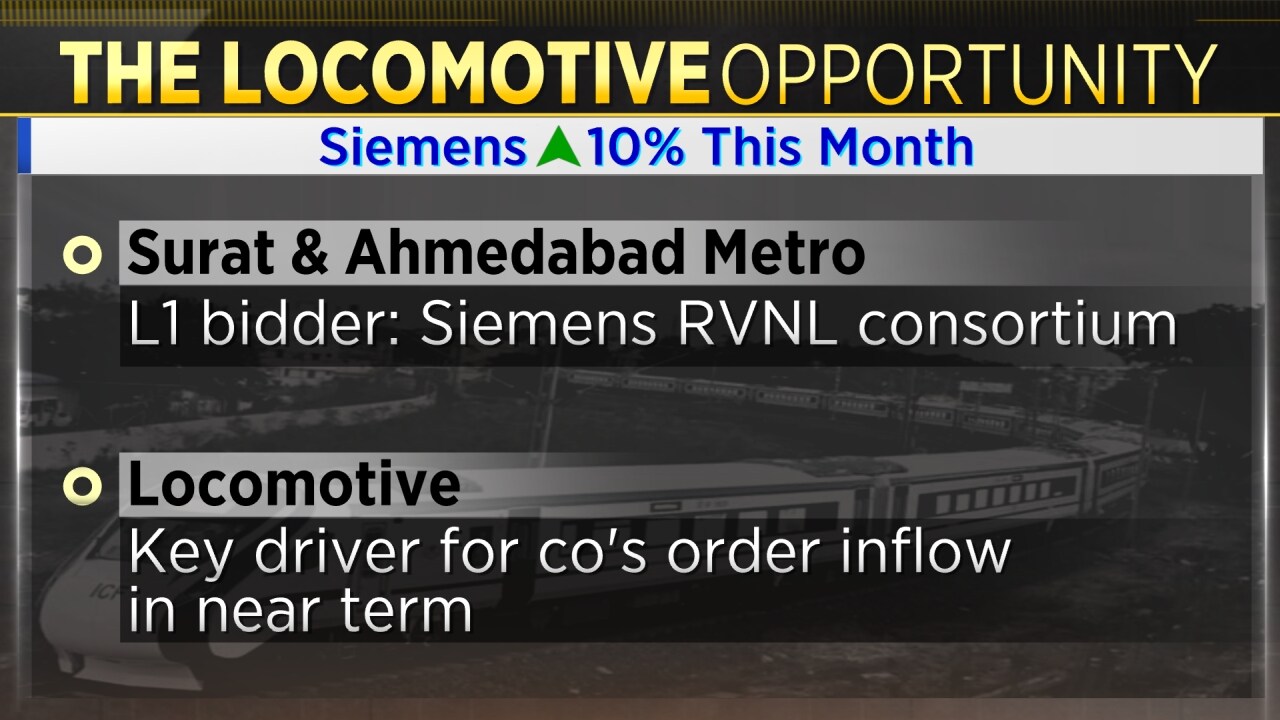 CNBC-TV18's Nimesh Shah reports that Vande Bharat could be a Rs 1.7 trillion opportunity from the recently floated tenders. Shah adds that the initial tranche of 200 trains is an opportunity of Rs 60,000 crore.
Players who are favourably placed are companies like Alstom, Medha and Siemens India. Component suppliers like ABB, BHEL, CG Power and BEML are also likely to benefit.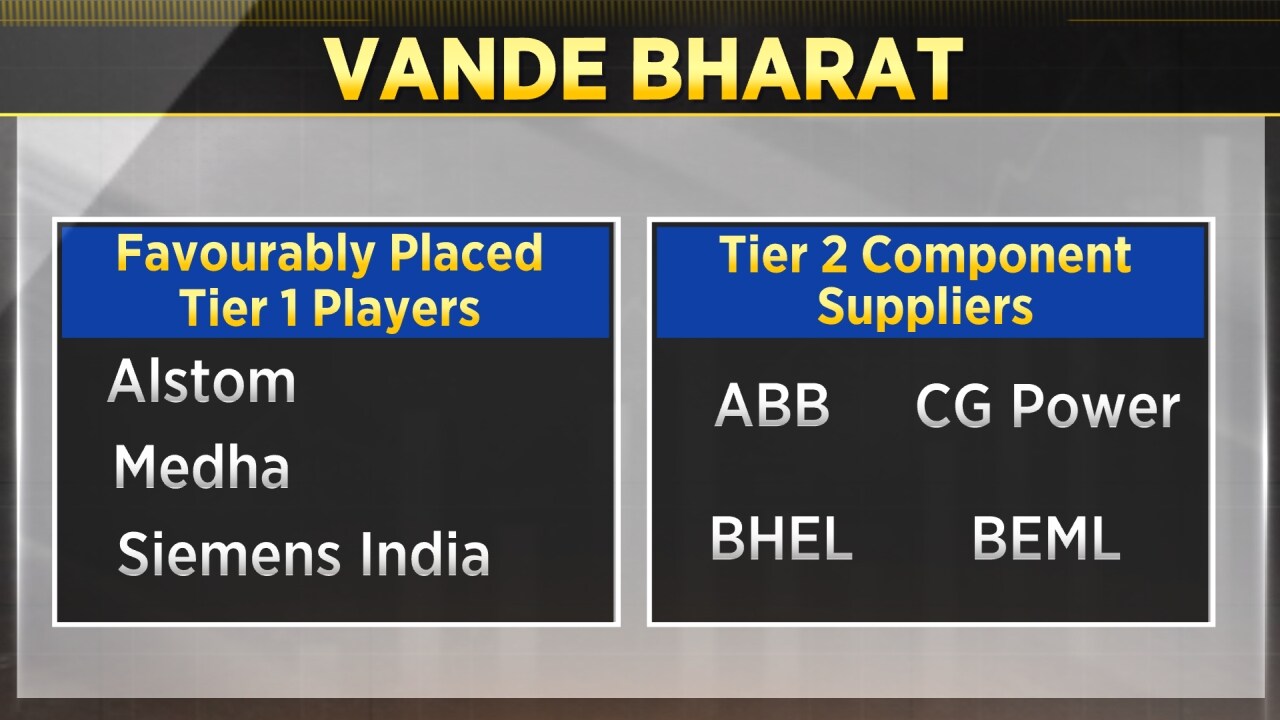 Within the Vande Bharat opportunity, the propulsion system vertical accounts for lions share with 45 percent. The key beneficiaries in this vertical could be Alstom, Medha, Siemens, BHEL and CG Power.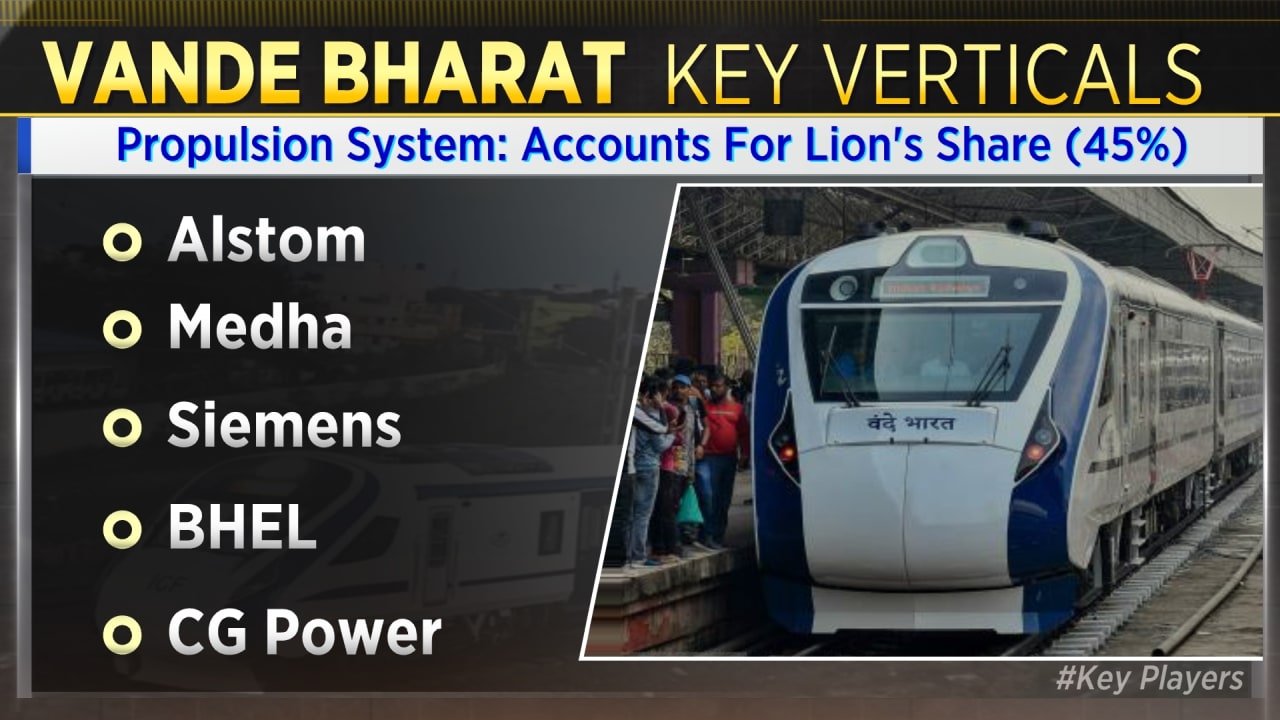 The other big vertical within Vande Bharat is the rolling stock, which accounts for 30 percent. They likely beneficiaries for this vertical are Alstom, BEML, Titagarh Wagons, Jupiter Wagons and Texmaco.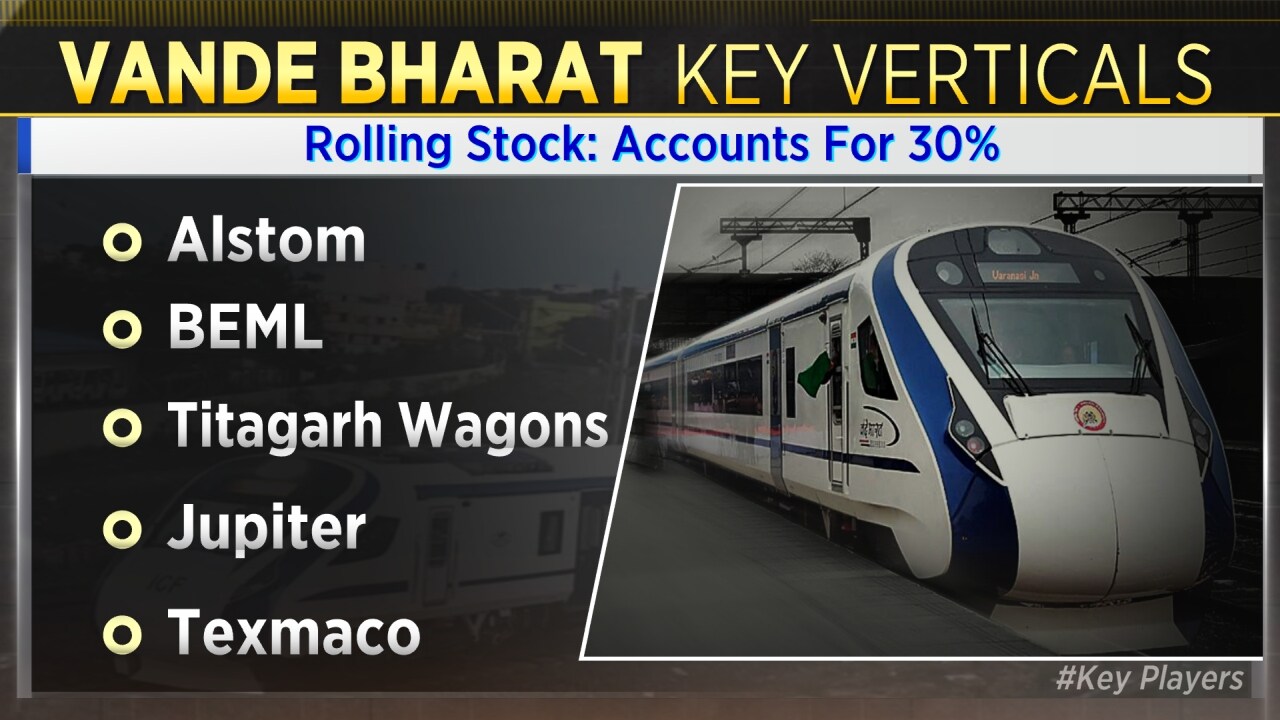 Market also expects tendering for the next 200 Vande Bharat trains to start in next few years.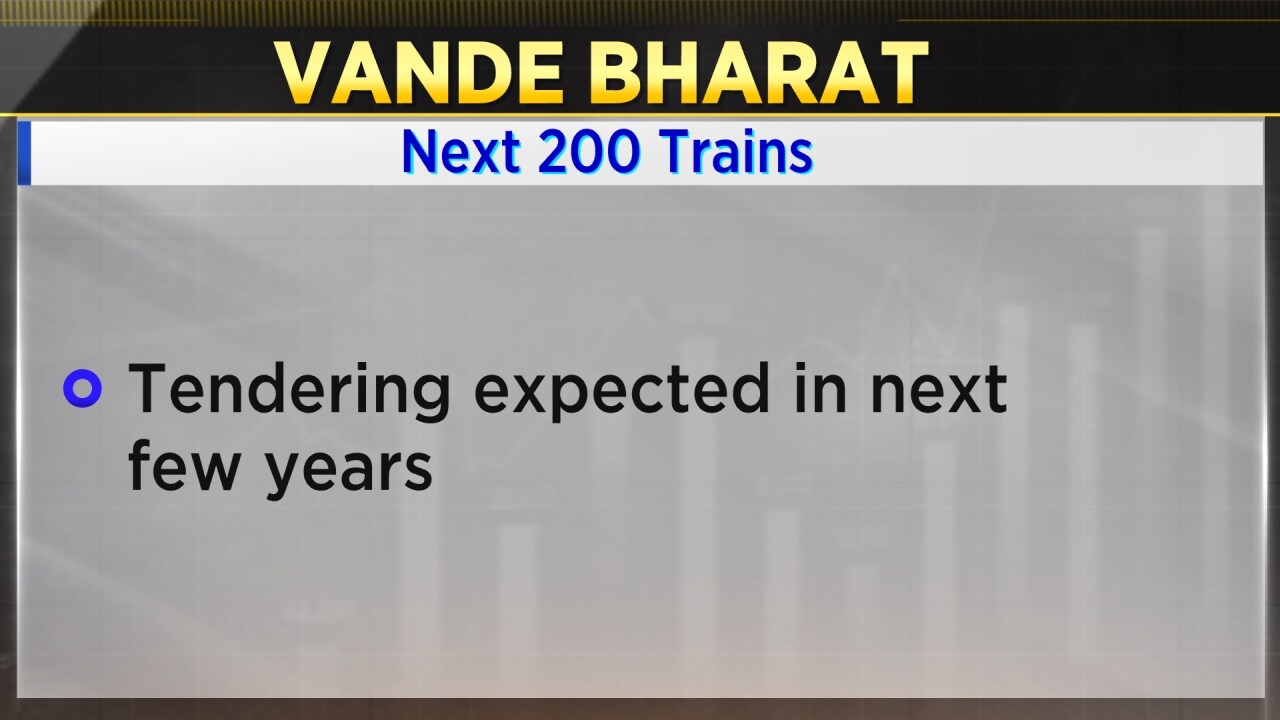 Speaking to CNBC-TV18 at Davos 2023, railway minister Ashwini Vaishnaw said, "Production of 80,000 wheels is a huge order for Indian railway industry. No company will get the kind of volumes that India can provide."