The Budget is only hours away, and according to a CNBC-TV18 poll, this year, the net tax revenue growth is 18 percent although nominal gross domestic product (GDP) has grown only 15.4 percent. In an interview with CNBC-TV18, Soumya Kanti Ghosh, Group Chief Economic Advisor at SBI and A Prasanna, Chief Economist at ICICI Securities Primary Dealership Limited (I-Sec PD), said
Budget has to get deficit down to at least 5.8 percent of GDP and
discussed at length whether we could expect a similar higher buoyancy, should we assume that taxes will grow only as much as nominal GDP or can it grow more like this year.
The Indian economy is facing several challenges in the current fiscal year, with experts divided on their outlook. Ghosh said although this year has seen significant tax buoyancy, the corporate tax buoyancy might be less compared to previous years. The government is expected to devise a roadmap for taxes to maintain stability.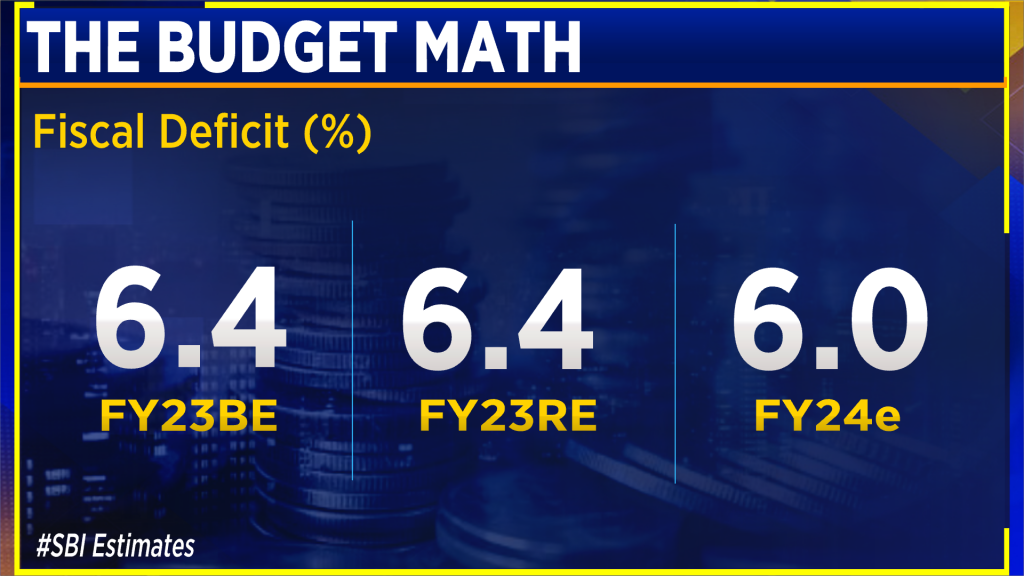 "I sense that tax projections in the Budget will continue to assume a tax buoyancy, which is consistent with the nominal GDP projection in the Budget. So, there has been a structural change. How much of the structural change percolates this year is a matter of debate, but I think the buoyancy should continue to be baked higher," he said.
Ghosh also discussed the gross borrowing for states, which could exceed Rs 8 lakh crore, but the borrowing number could be lower due to switch adjustments. He emphasised that the government has no option but to support capital expenditures (capex).
Meanwhile, Prasanna predicted a sharp slowdown in nominal growth and stated that the real growth projection of 6-6.5 percent is on the higher side. Prasanna also mentioned that this real growth could impact tax buoyancy in the country. He discussed the roadmap for fiscal deficit, which indicates a 0.6 percent consolidation every year. He also highlighted that the government must keep spending on defence, a key aspect of the economy.
"Below 6 percent is an absolute necessity. If they are not able to achieve it this year, when any way, it looks like expenditure growth will be curtailed because there is a good chance that subsidy growth will come down sharply, and with this kind of a backdrop, if they are not able to achieve a fiscal deficit below 6 percent, I think it will be taken very negatively," said Prasanna.
"Next year is going to be the election Budget. So, the time for consolidation is this year. If they do some consolidation this year, that will give them some freedom next year," he said.
In conclusion, the Indian economy is facing challenges, but experts believe the government has the tools to navigate difficult times. The focus on tax stability, capital expenditures, and fiscal discipline, along with the spending on defence, is expected to keep the economy on a stable footing.
For more details, watch the accompanying video