As the union finance minister Nirmala Sitharaman will present her first union budget on July 5, corporate India expects Narendra Modi government to take measures to restore growth momentum in the economy.
Adi Godrej, chairman of Godrej Group, batted for reduction of taxes, specifically corporate tax as it is very high in India and the highest in the world. "While they have reduced the corporate tax for smaller companies, they have not done anything as promised for larger companies."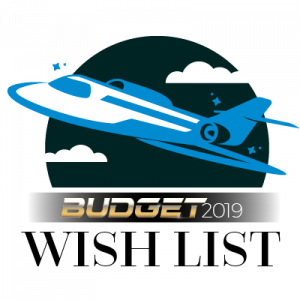 Budget wishlist 2019
"Growth needs to be restored quickly. Unfortunately, we had growth slowdown, then we had elections but now that elections are over and the government has got a large mandate, it should be able to bring in provisions that create fast growth," Godrej said.
Sumant Sinha, chairman and managing director of ReNew Power said, "I would echo what Adi Godrej said that restoring and reviving growth is the most important issue at this point in time. We had 8.1 percent GDP growth in the first quarter of last year and 5.8 percent in the fourth quarter. So, there is a clear downtrend happening growth front and we have to make sure that we stabilise it and take it back up."
"To get the economy back, we have to put money into the hands of consumers by reducing tax rates for individual taxpayers and that will boost consumption demand or they could look at doing some sort of massive recapitalisation of banks and thereby infusing more liquidity into the system. There could be many other ways that experts can think about, Sinha added.
Rajeev Memani, chairman and regional managing partner, Ernst & Young India said, "It is very clear that we have to get the economy back on track or at least get the growth engine going, which is only possible with the infusion of liquidity. More importantly, the transmission of liquidity into corporate India or retail etc. is a big challenge."