Mini
How many know that Raza, before he left for Paris, lived for years in Mumbai?
It is rare for an Indian to have never encountered an S.H. Raza painting. His cultish 'Bindu' paintings are a toast of the global art world. They have been exhibited, debated, analysed, studied, and acquired by museums, galleries and collectors.
But how many know that Raza, before he left for Paris, lived for years in Mumbai? It was the first city he explored, hailing as he did from the small town of Sawan in Madhya Pradesh, and Bombay (as it was known then) moulded his worldview. Or that most of his family migrated to Pakistan after partition? Or, before he stumbled upon the spiritual world of bindus or dots, he painted superlative landscapes that are worth their weight in gold in the auction market?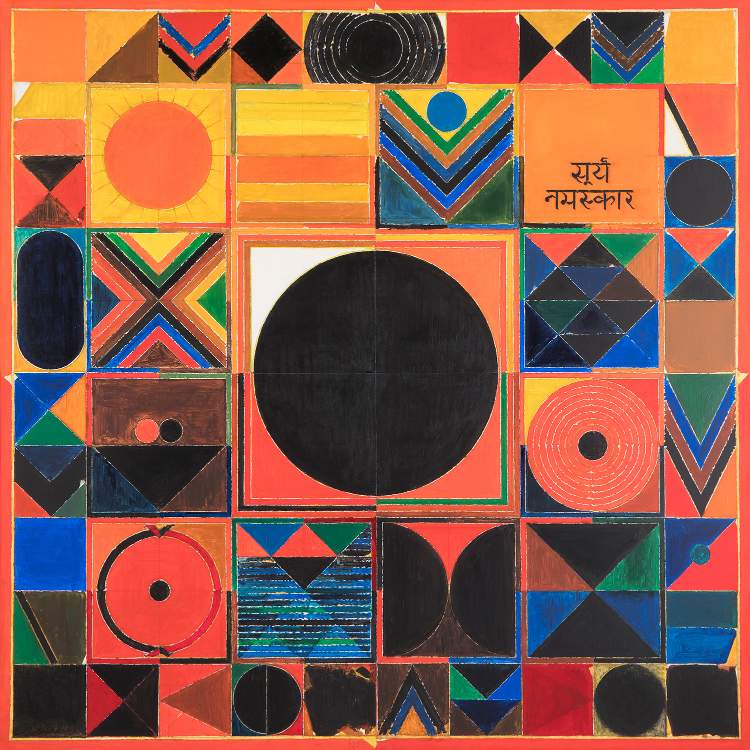 This gap in understanding Raza's career trajectory is what led Piramal Museum of Art to put up a massive retrospective dedicated to his life and times. Co-curated by Piramal Art Foundation Director, Ashvin E Rajagopalan, and writer and art-historian Vaishnavi Ramanathan, 'S.H Raza: Traversing Terrains' is a journey into the artist's five-decade-long career (early 1940s to late 1990s), through paintings, letters, diaries, notes, sketches and photographs.
"I am 37 years old and my visual memory is limited," says Rajagopalan. "It extends to only 1/3rd of Raza's artistic life. Research threw up several bits I had no clue about. For instance, he painted landscapes, he had a deep connect with nature, he was also an abstractionist." How coveted a Raza painting is, can be gauged from the fact that in 2010, his monumental work, Saurashtra, sold for Rs 16.42 crore at a Christie's auction in London.
The Retrospective
It took the two curators almost a year-and-a-half to put together the retrospective. Most of the works have been drawn from Ajay and Swati Piramal's personal collection. But there are some on loan from institutions like Jehangir Nicholson Gallery in Mumbai, while a few have come from British collectors. The personal letters – to his wife, French artist Janine Mongillat; the gallerists of Paris-based Galerie Lara Vincy, which played a crucial role in his rise in the art stratosphere; the Raza Foundation, and artist Kishen Khanna's estate.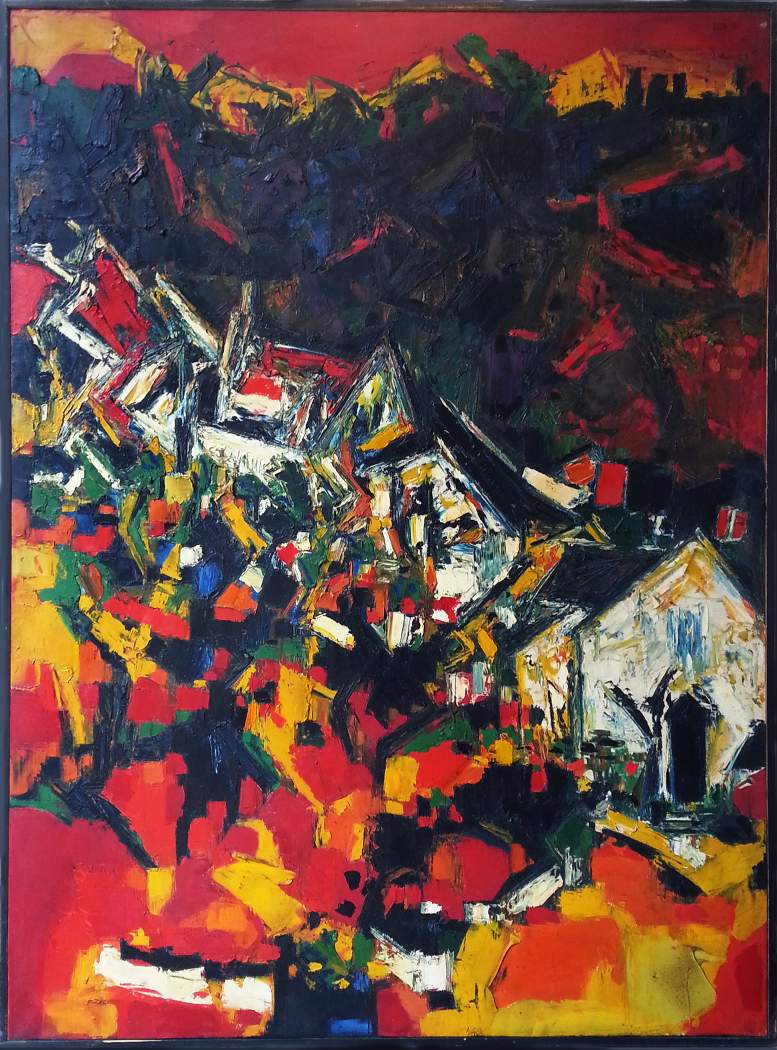 The retrospective also offers an opportunity to explore art in post-Independence India, as well as early traditions of Indian abstract art, and his relationship with other artists, gallerists and art connoisseurs. "Raza arrived on the Indian art scene at a very critical juncture. Though he lived in France, his works were deeply rooted in India. His art incorporates Indian iconography, poetry, music and philosophy," Rajagopalan contends.
The first of the modernists
Raza, who came to Mumbai as a 19-year-old callow young man, founded the Progressive Artists Group in 1947, along with the likes of MF Husain, KH Ara and FN Souza, among others. The idea was to give art an Indian voice, a desi spin, to counter the prevailing colonial viewpoint of the country and its art history.
He not just explored the city as a concept in Mumbai, but also travelled extensively across India to paint evocative landscapes, the curator says, pointing out some of the iconic paintings from that era — 'Bombay street scene', and landscapes simply titled 'Punjab' and 'Banaras'.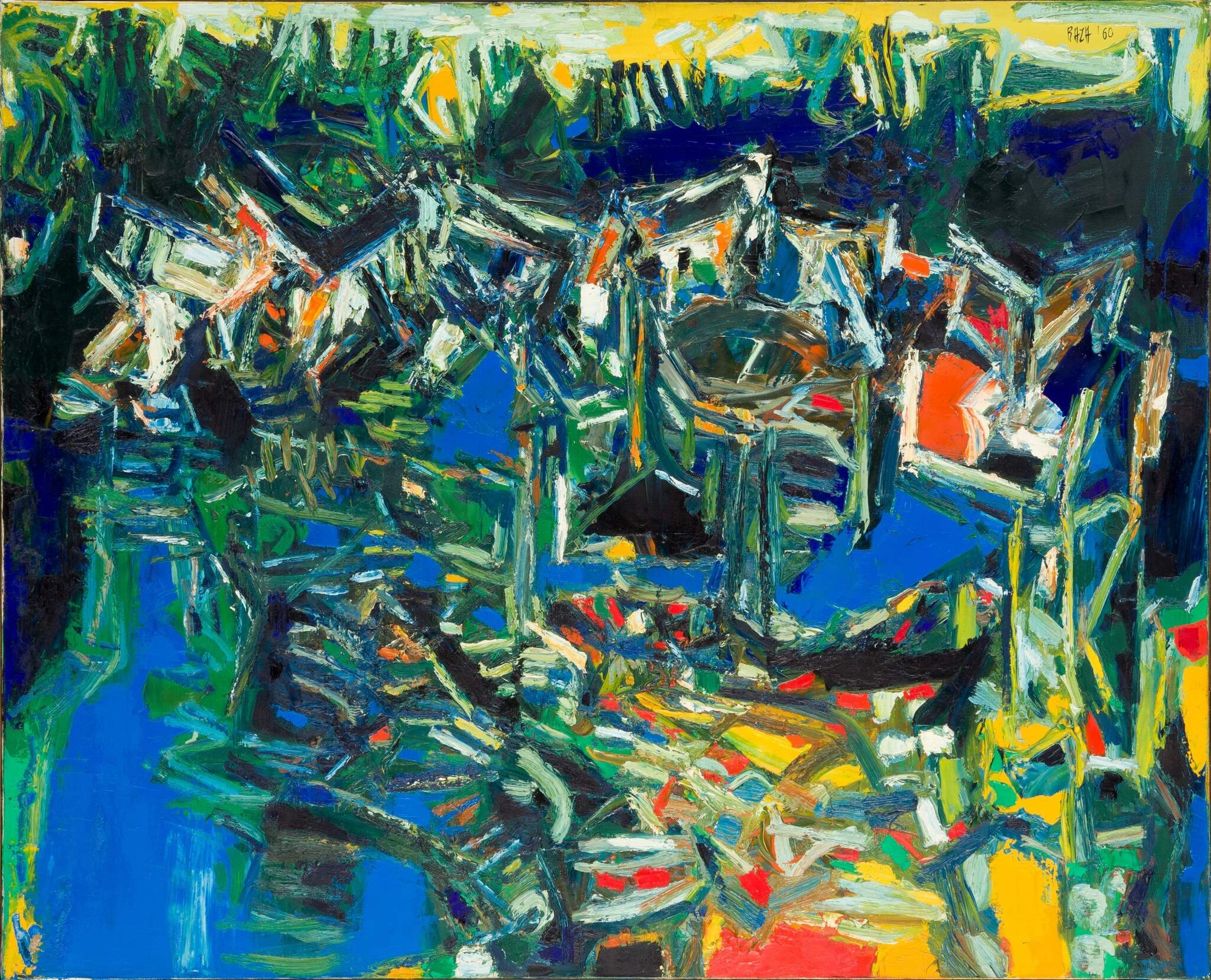 Raza moved to Paris in 1950, to study at École des Beaux-Arts. Rajagopalan tells me that his work changed after he encountered modern masters like Picasso, Cezanne, and post-war American abstract expressionists. "His art was peppered by French towns and villages," he informs me. "In the `60s, Raza moved to the south of France and the countryside reflected in his landscapes." But he kept returning to India, particularly in the `70s and `80s, because it was home and inspired him immensely (ultimately, after his wife's death, he moved to India permanently.)
"The `70s was also the time he collaborated with a poet in Bhopal to probe what being Indian meant," recollects Rajagopalan. It was in 1990s that his Impressionistic-style landscapes gave way to bindus, a long series of paintings that captured his meditations on form, colour and India's legacy of spiritual thought. He drew the motif from his school days, when his teacher asked him to focus on a dot to strengthen his mental prowess.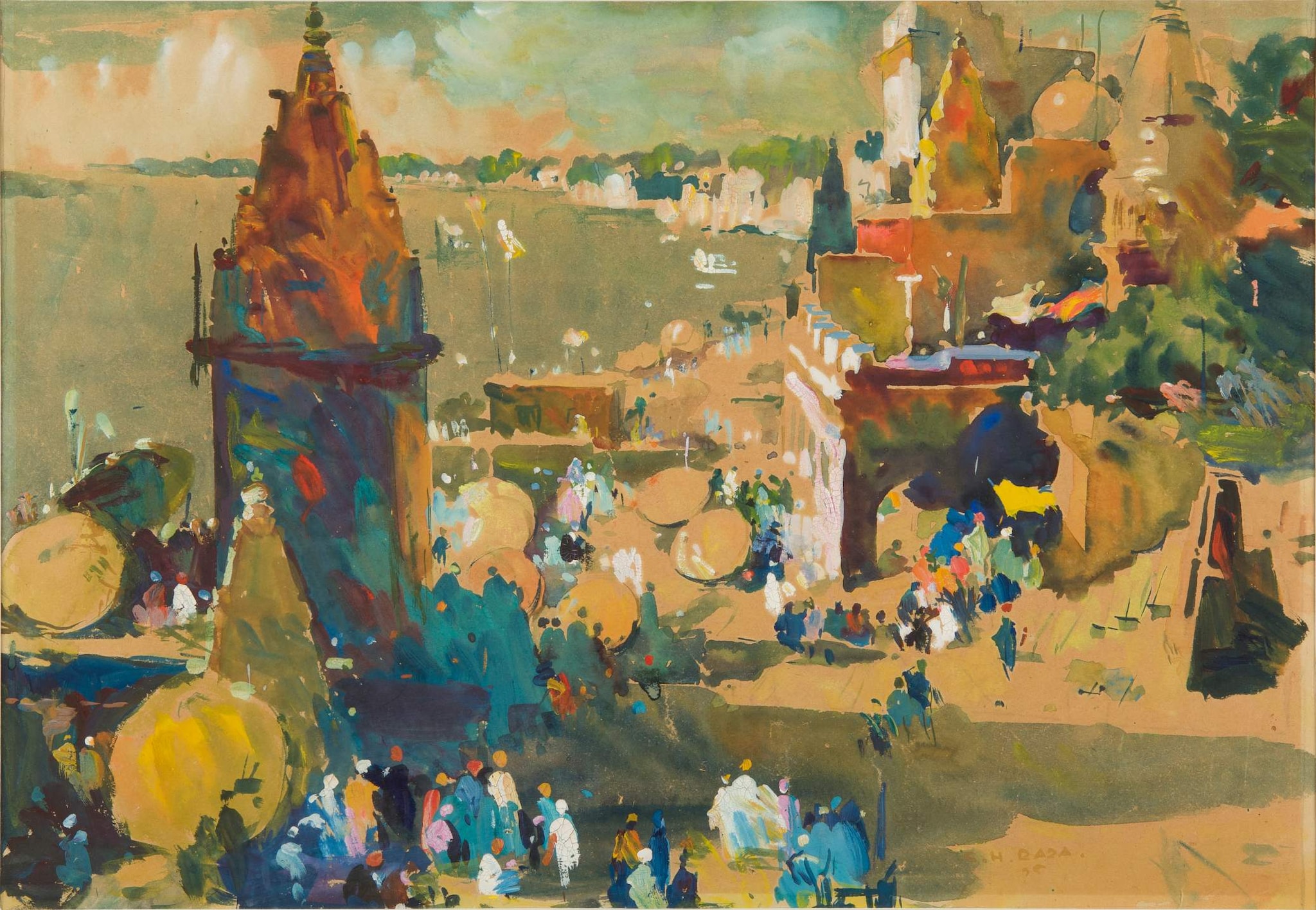 was clearly a painter of the land; his art was predominantly dominated by interpretations of nature. "Even the works often referred to as 'bindus' have titles of landscapes," confirms the curator. The retrospective captures each of these defining decades and how his art constantly changed, till the time he rediscovered the bindu, a motif he stayed with till the end.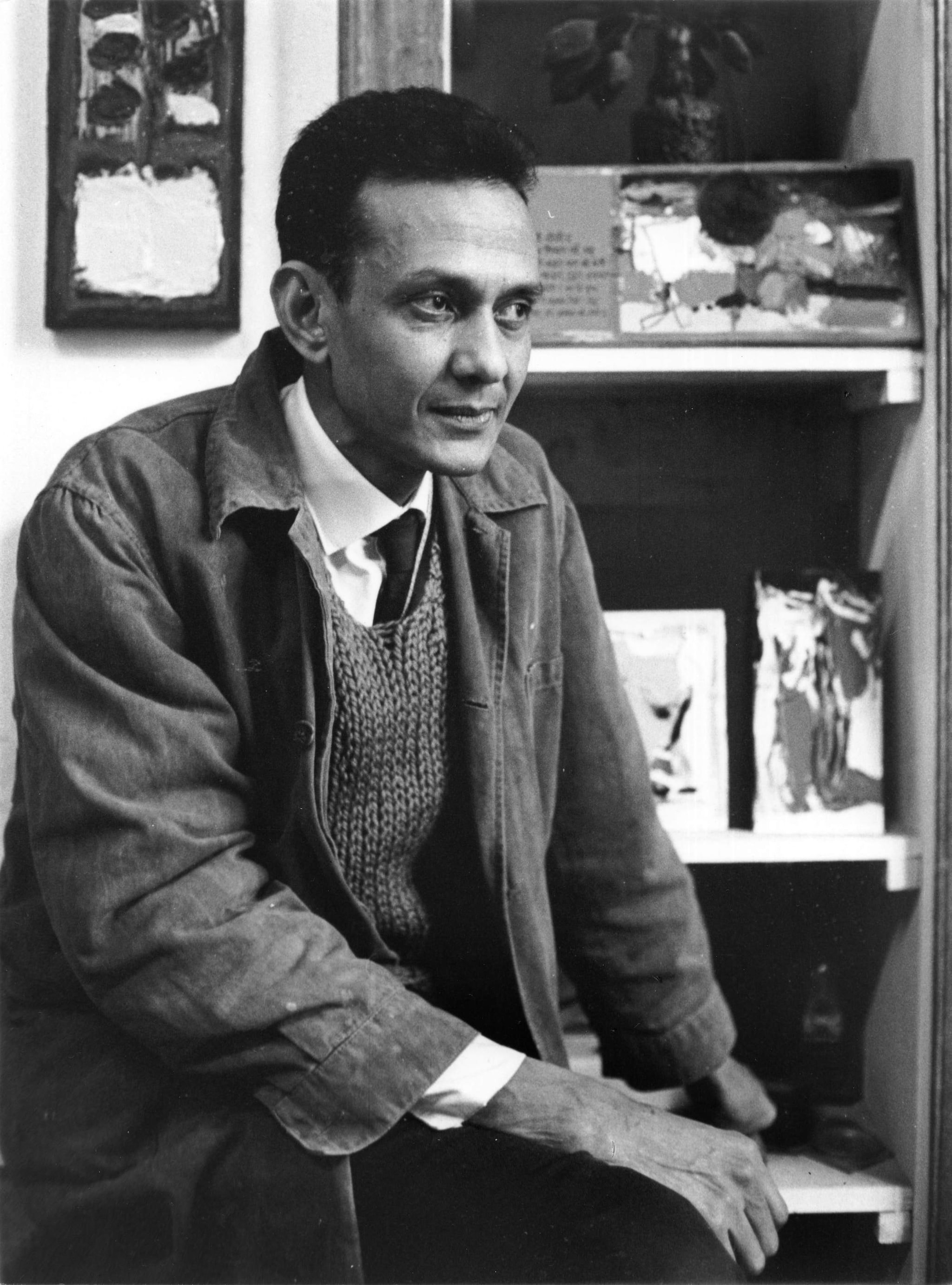 S.H.Raza: Traversing Terrains continues till October 2018. The museum has an exciting line-up of programming that includes talks, film screenings, and even a concert and a dance movement therapy class. This is your chance to experience Raza's genius, even as you listen to soulful music in a museum that stands on the lobby level of a corporate building, emblematic of who the new patrons of art are.
Deepali Nandwani is a journalist who who keeps a close watch on the world of luxury.