Among all of its largecap peers, Wipro has seen the sharpest earnings downgrades for the current and upcoming financial year.
Wipro will be the fourth among largecap technology names to report December quarter results on Friday, January 13. Shares of the company have corrected 47 percent from their all-time high of Rs 739 in October 2021.
Among all of its largecap peers, Wipro has seen the sharpest earnings downgrades for the current and upcoming financial year. UBS started off the current year with an estimated Earnings per Share projection of 24.4, which is now down to 20.4. Same is the case for next year, where the earlier projection for EPS to be 27.4 is now down to 23.4.
For the quarter, most of Wipro's parameters are likely to be flat or see moderate growth on a sequential basis.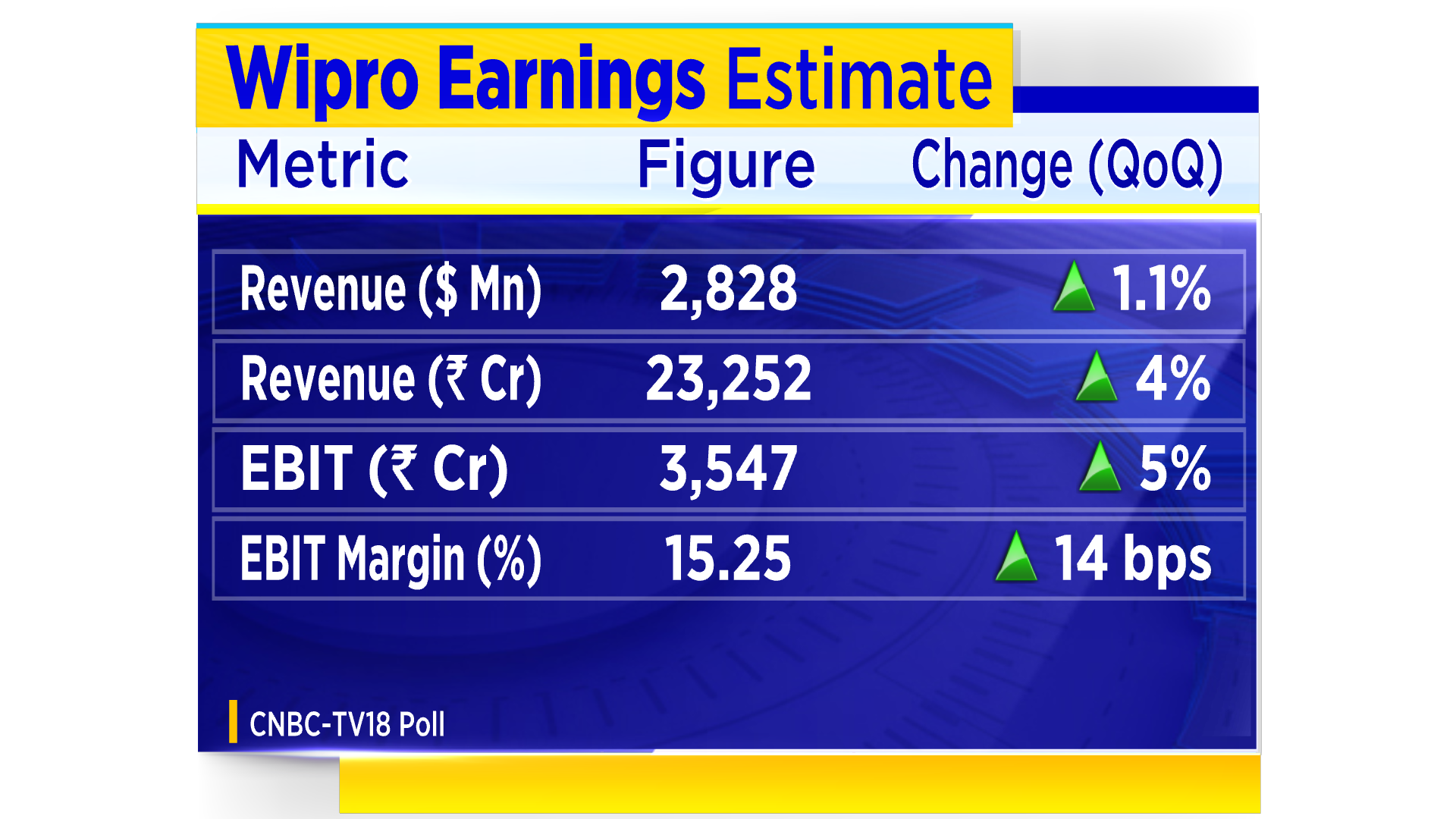 On a constant currency basis, Wipro's revenue is likely to grow close to 1 percent, which although flat, is within the company's guided band of 0.5 percent to 2 percent.
EBIT margin may see some improvement due to a weak currency but those benefits would be offset by soft growth and a two-month impact of wage hikes. Wipro's EBIT margin has eroded by as much as 625 basis points from its post-Covid peak of 21.5 percent.
The biggest monitorable to track for Wipro's earnings would be the guidance that it gives for the March quarter. It is expected that the company will guide for growth in the next quarter to be between 0-2 percent. BNP Paribas estimates that figure to be between 0.5-2.5 percent while UBS sees the figure to be 0-1 percent.
Guidance from the management will also be key as they had expressed confidence of achieving double-digit revenue growth in the current financial year.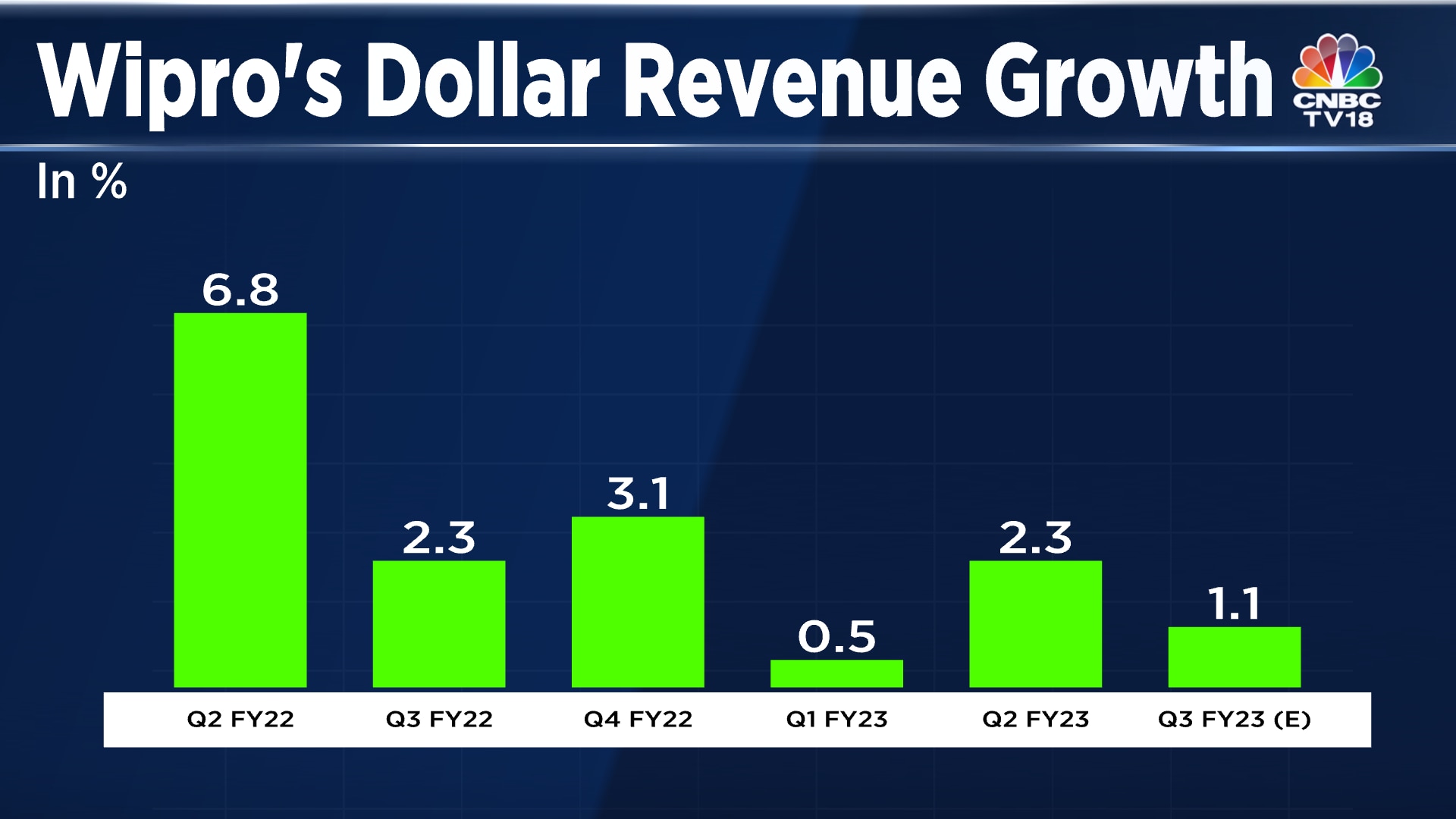 For the first half of this year, total contract value (TCV) of large deals increased 42 percent year-on-year. For the December quarter, the street expects the deal pipeline to remain healthy and well balanced across transformation and cost-takeout deals. The company won deals worth $725 million in the September quarter, which was through 11 large deals.
Among the verticals, the financial services business may do well but technology and retail can see a slowdown going forward. The impact on demand softness on consulting business, particularly CAPCO and its impact on the BFSI growth outlook will be another key monitorable. However, the management has been able to selectively push through price increases.
The management also expects attrition to slow further in the December quarter after it declined 30 basis points in the September quarter. Wipro hired 605 net employees in the previous quarter and onboarded 14,000 freshers in the first half of the year. The figure is 72 percent of the total fresher hiring in financial year 2022.