Tata Group firm, Titan Company Limited on Wednesday reported a 4.4 percent year-on-year (YoY) jump in standalone net profit at Rs 294.6 crore for the fourth quarter ended March 2019.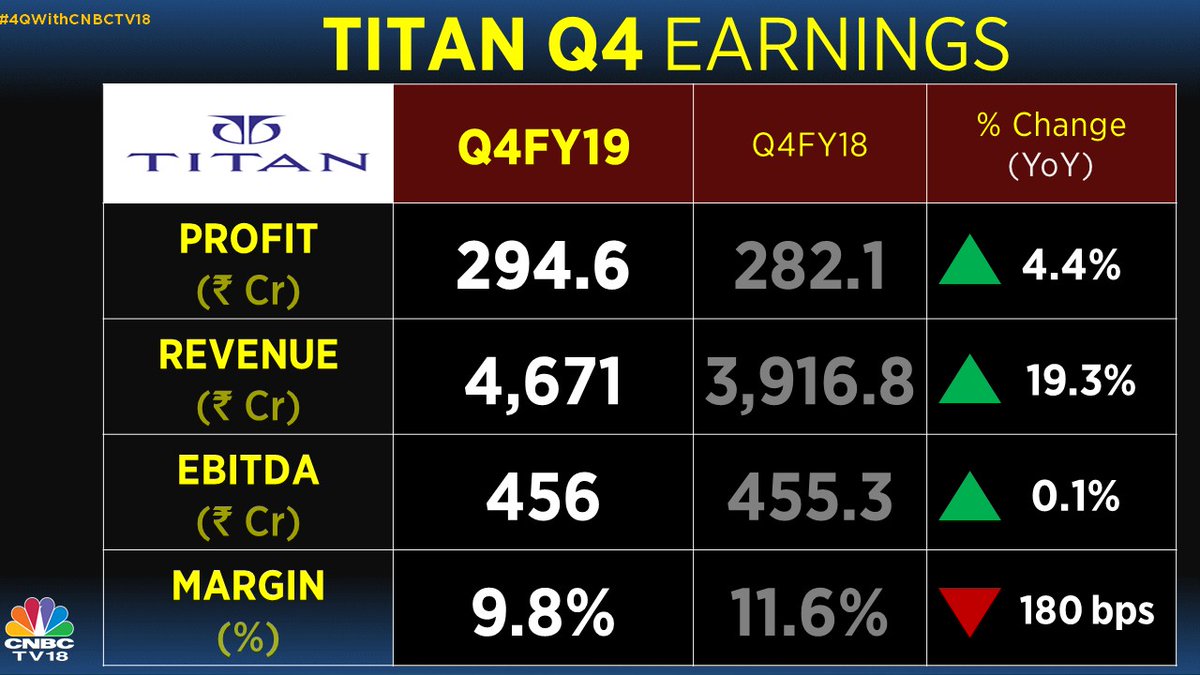 In the corresponding quarter last year, the company posted a net profit of Rs 282.1 crore. CNBC-TV18 Polls had predicted a profit of Rs 372 crore for the quarter under review.
The jewellery division recorded strong revenue growth of 21 percent. The EBIT margin of Q4 was at 12.8 percent, leading to a full-year margin of 12.2 percent, an improvement of 30 bps YoY.
In watches, after recording strong revenue growth in the first three quarters, Q4 had a modest growth of 7 percent. EBIT margin was at 5.5 percent impacted by a lower gross margin due to product &channel mix and Ex gratia provisions made in Q4 for employees.
Coming to eyewear, strong revenue growth of 20 percent driven by a healthy like-to-like sales growth of 14 percent, network expansion and commencement of frames distribution in this fiscal. The division served 3.5 million customers during FY'19.
Shares of Titan Company settled at Rs 1,088.35 apiece, up 0.23 percent on the BSE.