Buy / Sell Tata Motors share
Tata Motors Ltd. is likely to deliver strong results for the December quarter led by strong growth in both India as well as JLR businesses. The improvement in semiconductor chips has aided volume growth for the quarter.
A CNBC-TV18 poll expects the company to return to profitability compared to a loss during the year-ago period. Revenue growth is likely to be in the mid-teens, while EBITDA margin may expand 100 basis points.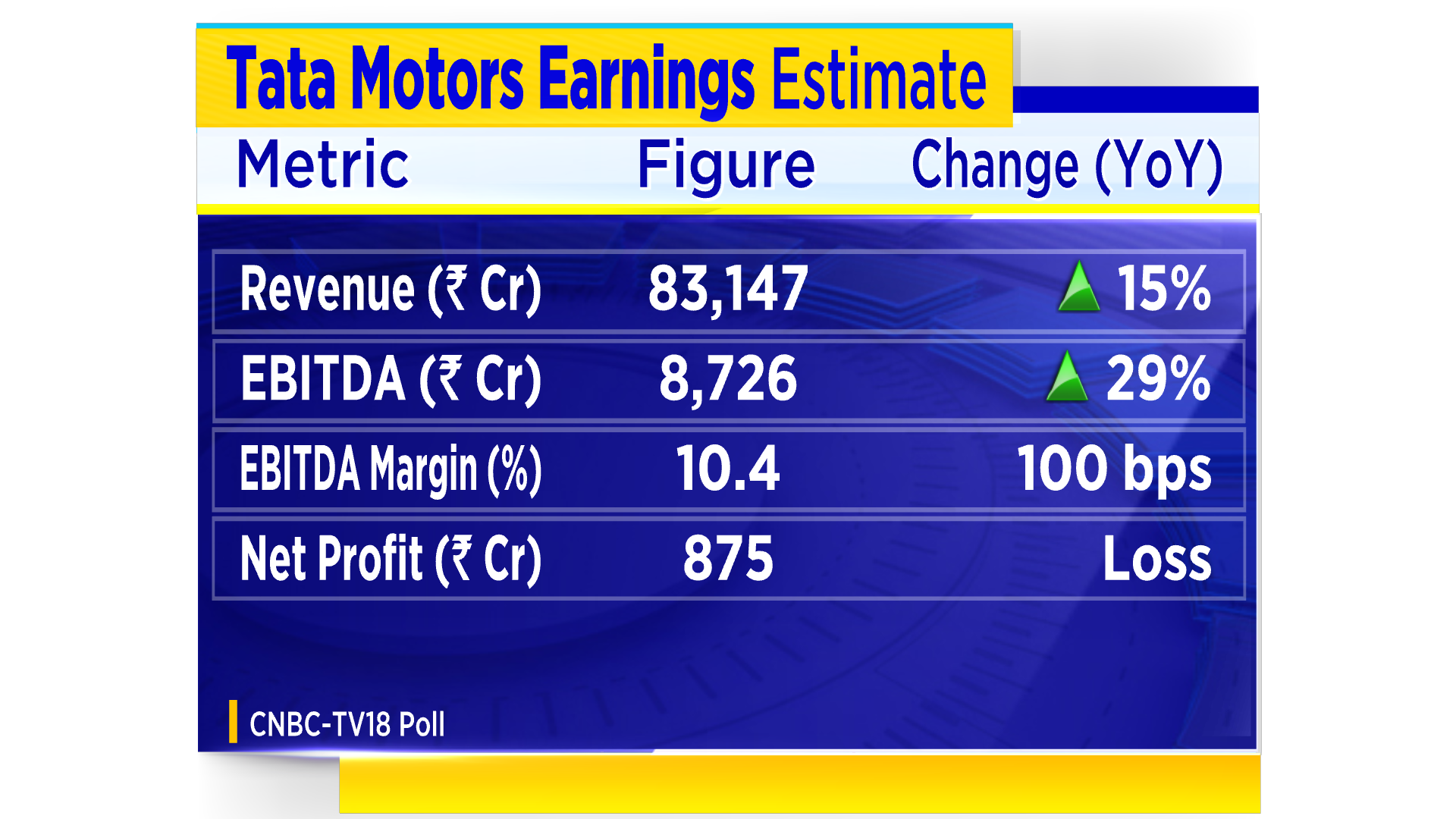 Tata Motors' India business is likely to be led by a 33 percent growth in volumes of its passenger vehicles division. On the other hand, the commercial vehicles business is likely to decline five percent from last year.
Passenger vehicle volumes for Tata Motors stood at 13,230 units for the quarter, compared to 9,950 units during the same period last year.
The company's UK unit Jaguar Land Rover's (JLR) volumes for the quarter increased 14 percent to 94,300 units from 93,100 units during the same period last year.
Realisations for JLR are likely to go up by 4.5 percent year-on-year to GBP 71,244 per unit. A superior product mix, which is a higher mix of range rover is likely to aid margin expansion this quarter.
The company also unveiled the Magic EV, the Prime e28, ultra e.9 as well as the Hydrogen Fuel Cell truck at the Auto Expo 2023, among its commercial vehicle segments. In its private vehicles segment, it also unveiled the Harrier EV and Sierra EV and showcased the Altrzo CNG as well as the Curvv Coupe.
Shares of Tata Motors have declined 14 percent over the last 12 months.