Reliance Industries on Friday announced its results for the October to December 2022 quarter. The diversified conglomerate led by billionaire Mukesh Ambani registered a net profit of Rs 15,792 crore beating the projection of Rs 15,671 crore slightly.
The oil-to-telecom major has reported strong operational performance in the third quarter, helped by strong traction in its consumer and upstream oil businesses. Refining margins beat estimates. Revenue has come in at Rs 2.17 lakh crore versus Rs 2.3 lakh crore when compared to the previous quarter.
In the reported period, Reliance approved raising funds worth Rs 20,000 crore through the issue of NCDs (non-convertible debentures) on a private placement basis in one or more tranches.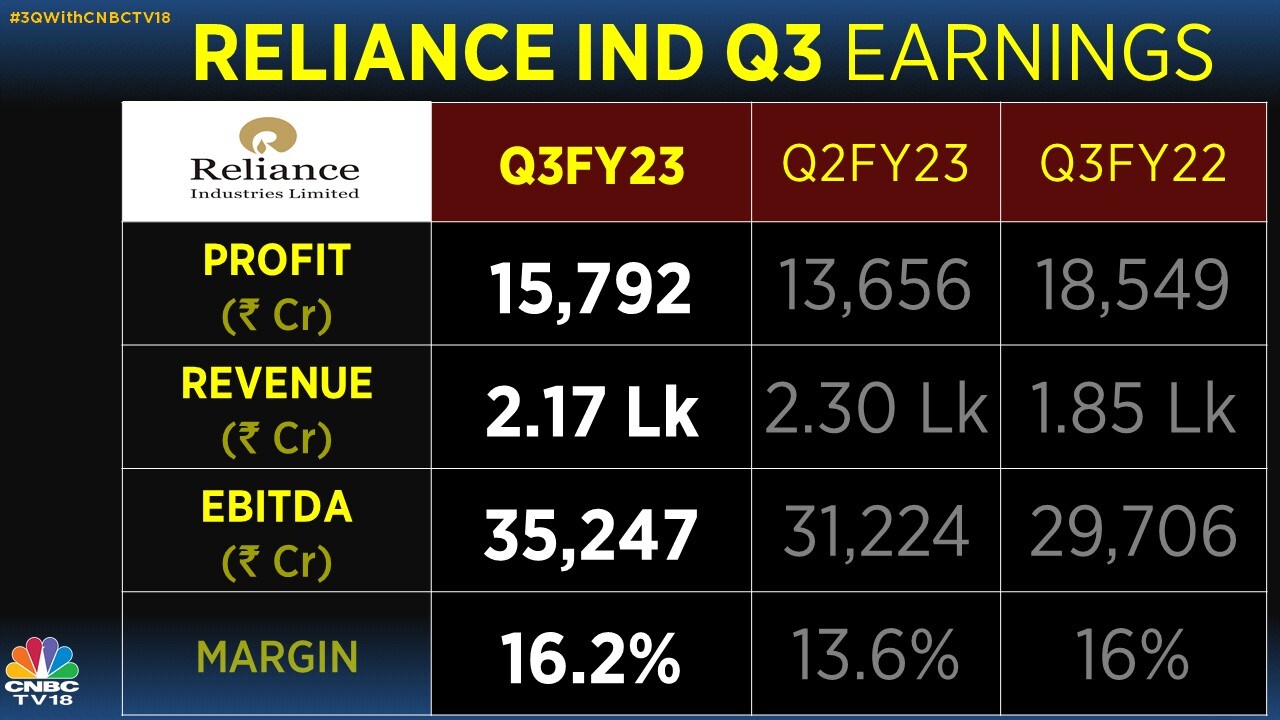 Oil and gas business
Looking at the oil-to-chemical or O2C business of the conglomerate, business revenue came in at Rs 1.44 lakh crore versus Rs 1.6 lakh crore in the previous quarter.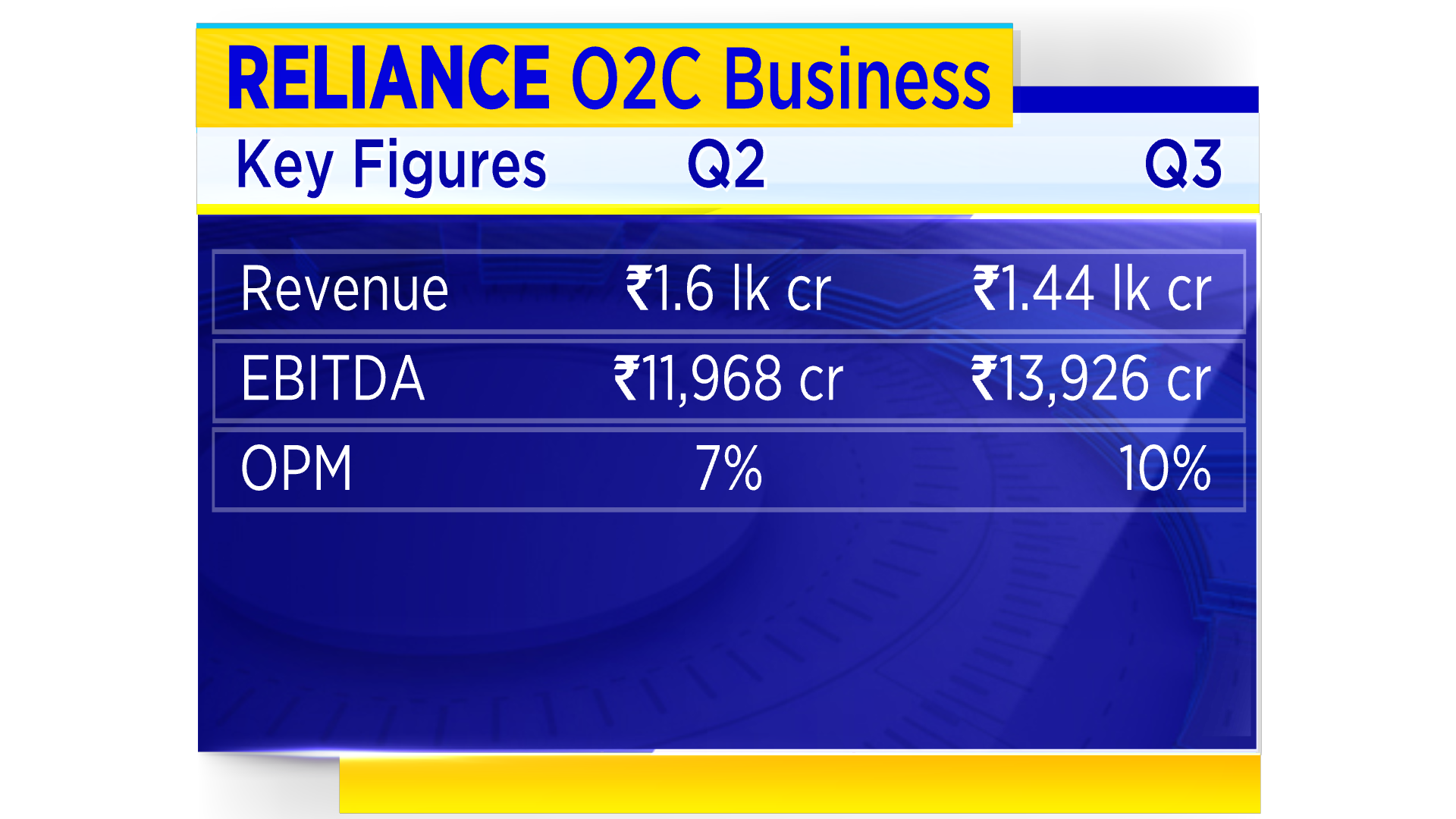 Commenting on the results, Mukesh D. Ambani, Chairman and Managing Director, RelianceIndustries said, "Our teams across businesses have done an excellent job in delivering strong operating performance through a challenging environment. All segments contributed to the robust growth in consolidated EBITDA on a Y-o-Y basis."
Specifically talking about the O2C business, he said that the middle distillate product fundamentals remain strong with firm demand, constrained
supply, and high natural gas prices in Europe.
"... Downstream chemical products witnessed margin pressure with excess supply and relatively weak regional demand. Our focus remains on operating
safely and reliably producing vital fuel and materials for consumers," he added.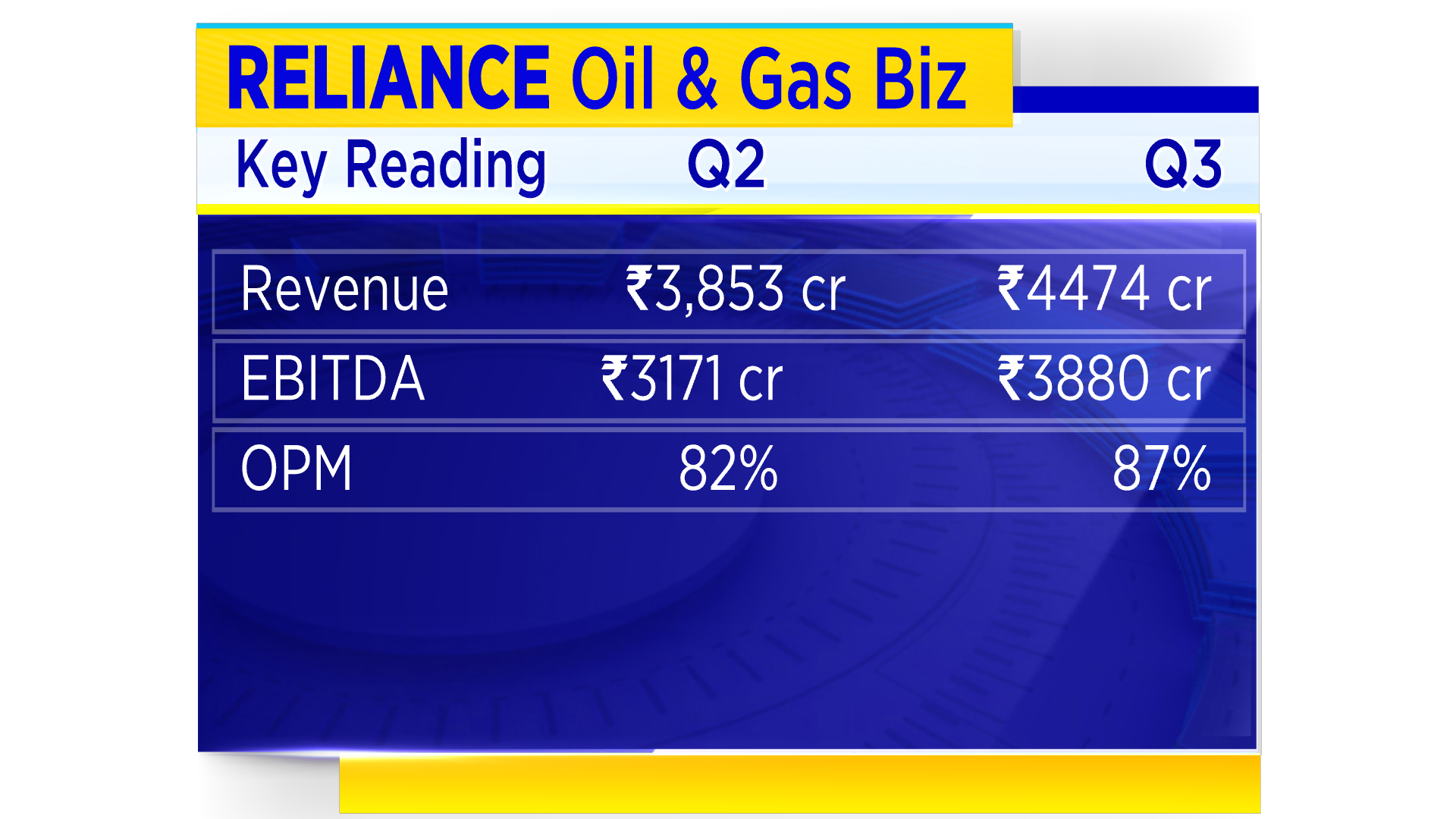 Reliance's upstream business delivered robust growth with sustained production from the KG D6 block along with higher realisation, as per Ambani's statement.
"We are on track to reach 30 MMSCMD of gas production in FY24 after the
commissioning of MJ field. This will significantly enhance India's energy security in a volatile energy market environment," he said.
Ambani further said that Reliance is making rapid progress towards the implementation of new energy Giga factories at Jamnagar.