Shares of Bengaluru-based Page Industries slipped almost five percent on Wednesday after it registered 10 percent jump in its year-on-year (YoY) net profit at Rs 92.6 crore in the quarter ended September 2018 against CNBC-TV18 Poll of Rs 110 crore.
Revenue rose 10 percent at Rs 690.7 crore against CNBC-TV18 Poll of Rs 736 crore for the quarter under review.
Gross margin remained flat at 58 percent; EBITDA (Earnings Before Interest, Taxes, Depreciation, and Amortisation) grew by 11 percent YoY at Rs 142 crore against CNBC-TV18 Poll of Rs 168 crore, primarily driven by lower employee expenses by 11 percent.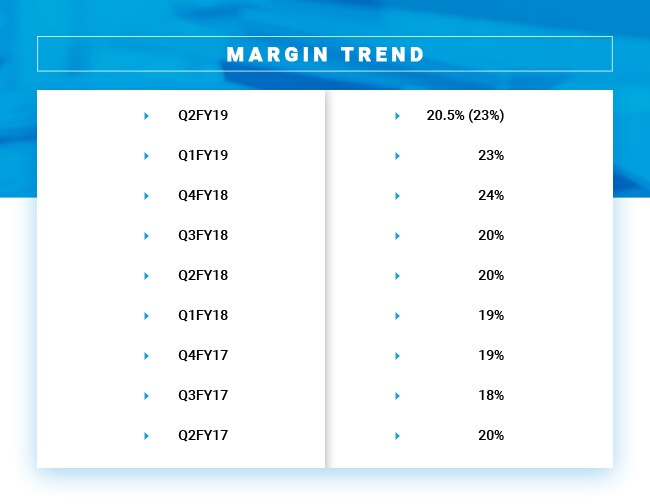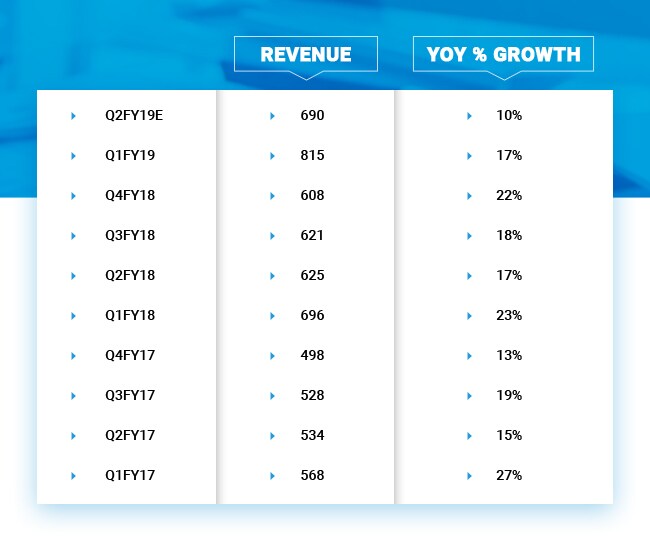 Other expenses were up 10 percent and other income saw increase of 122 percent at Rs 10 crore against Rs 4.8 crore on YoY basis.
While margin was at 20.5 percent against CNBC-TV18 Poll of 23 percent. Operational margin fell by almost 250 basis point as gross margin remained flat and higher other expenses led margin compression.
Volume growth of Page Industries was disappointed and overall volume was flattish as street was expecting double digit volume growth. But, realisation at Rs 165 crore against Rs 150 crore YoY led revenue growth of 10 percent.

The management is guiding 20 percent revenue growth for the next 20 years, RoE (Return on Equity) to remain above 50 percent and margin is seen between 21-22 percent. Definitively, this quarter was a miss on all parameters.
The stock had hit a record high on August 28, 2018 at Rs 36,335 post Q1FY19 numbers and later it was included into MSCI Index. However, the stock is down almost 23 percent from record high levels. Page Industries is an expensive stock and is currently valued at PE 62x FY20.