Buy / Sell Maruti Suzuki share
India's largest manufacturer of passenger vehicles Maruti Suzuki India will report its December quarter results on Tuesday, January 24. The street is expecting the company to deliver a strong quarter.
A CNBC-TV18 poll expects Maruti's revenue to grow in the high teens, followed by a 300 basis points expansion in EBITDA margin compared to the same period last year. Net profit is also likely to almost double from last year.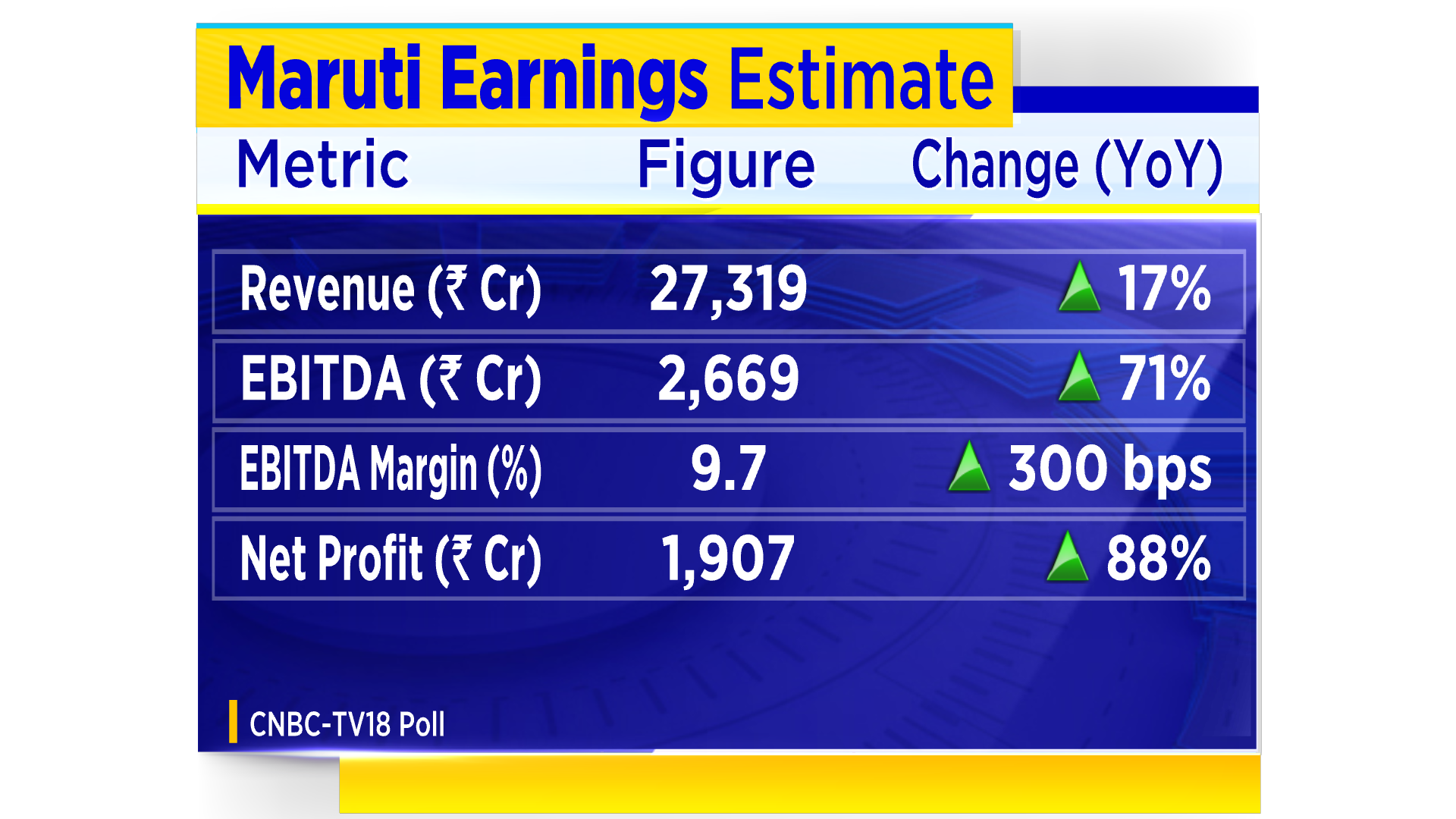 Maruti's revenue growth during the quarter is likely to be led by a favourable product mix and price hikes that the company has undertaken recently.
Volumes for the quarter grew 8 percent from the year-ago period to 4.65 lakh units. On a sequential basis, EBITDA margin is likely to improve by 50 basis points.
The margin improvement is likely to be aided by lower input costs and benefits of a depreciating yen against the Indian rupee, which resulted in lower costs of imported raw material.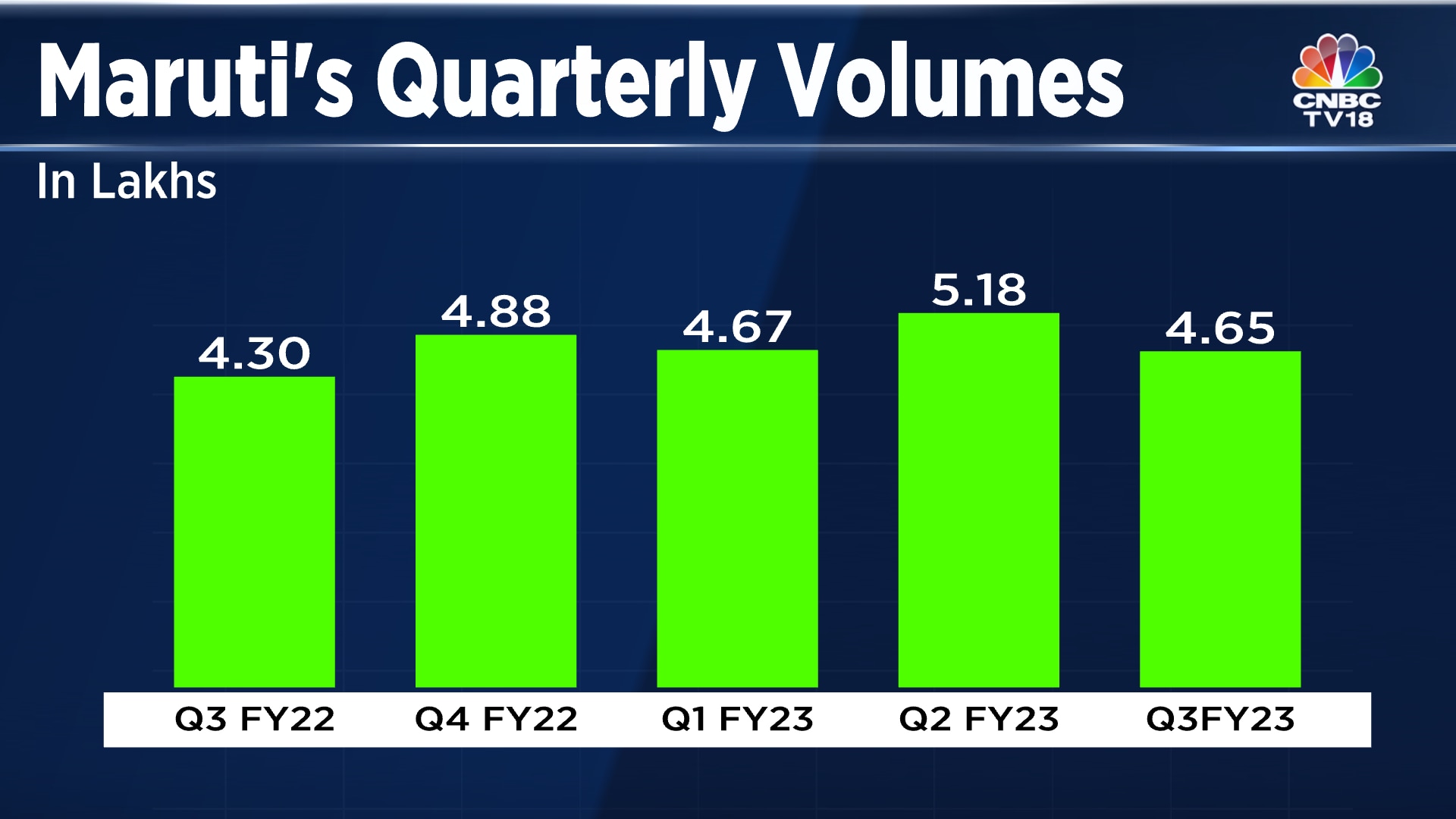 From the management, the street will await more clarity on the chip shortage issue on what the situation currently is. The company had earlier mentioned that it has no idea on when the chip shortage will improve and normalise completely.
What will also been awaited from the management is for any further improvement in the company's SUV market share. The management had earlier stated that overall market share currently stands at 42 percent while the non-SUV market share has gone beyond 65 percent.
Maruti's retail growth in the SUV segment has been very strong with 3.63 lakh pending orders. Further updates on this are awaited. The company had mentioned last week that bookings for the Jimny SUV had crossed over 5,000 in five days, and that the waiting period for the same could be over a year.
Shares of Maruti have recovered 24 percent from their March 2022 low of Rs 6,805 and is now 15 percent below its 52-week high.