2 Min(s) Read
Q3FY23 earnings season is here, with companies from various sectors lined up to release their numbers. In a special segment 'Quarter Se Quarter Tak' Sutaria Surabhi lined up all estimates from the insurance sector.
The insurance sector is set to see a rebound in third quarter of financial year 2022-23 and this is visible in their retail Annual Premium Equivalent (APE). In Q3, industry retail APE has seen a growth of 12 percent year-on-year (YoY) led by private insurance players who saw a growth of 16 percent YoY, while LIC grew 6 percent YoY.
The total APE has also seen a healthy growth. HDFC Life is back on the growth path with 23 percent growth on a YoY basis. ICICI Prudential Life Insurance has posted a growth of 6 percent. This is better than most estimates.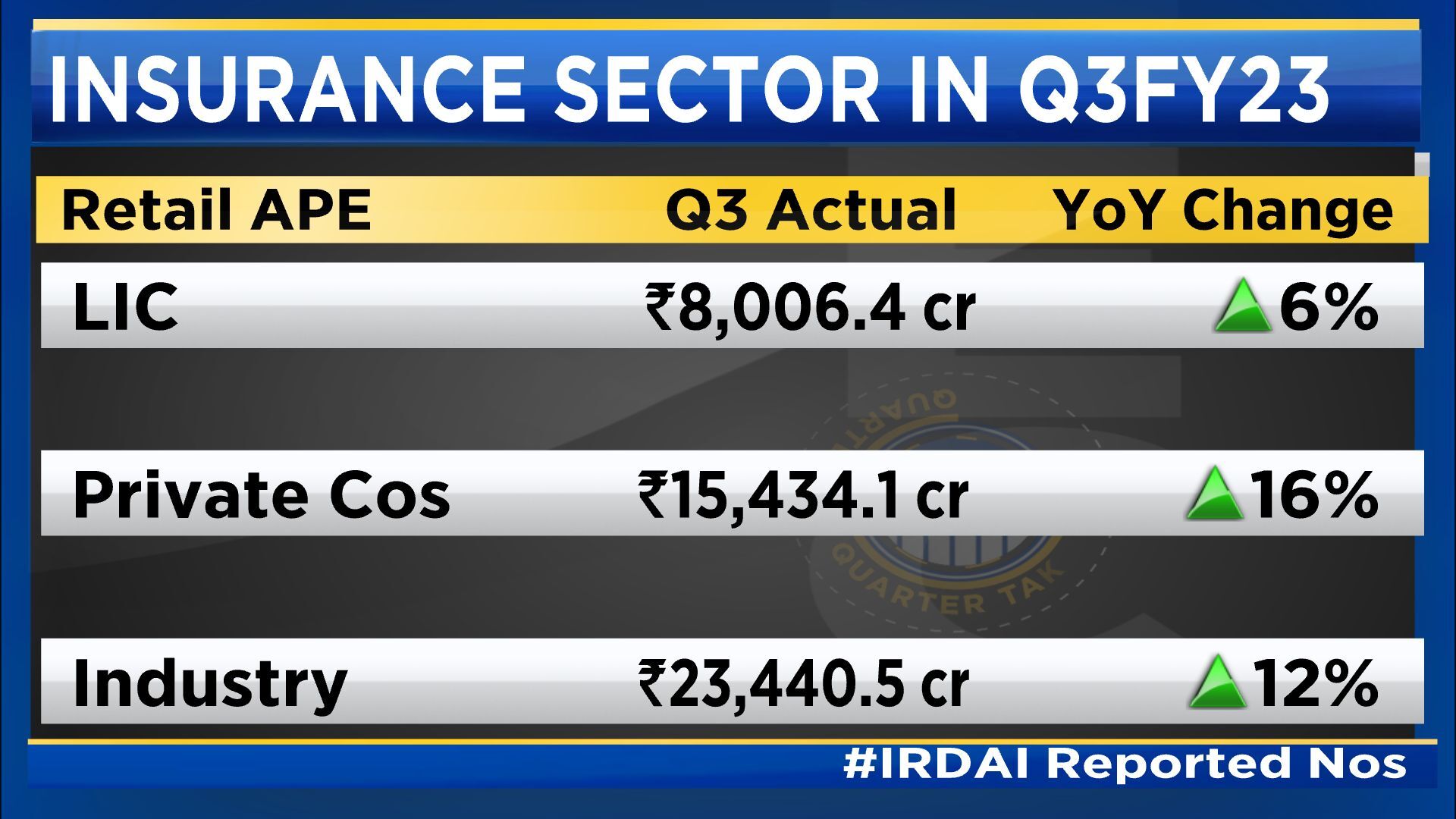 Max Financial Services is the only company with negative growth but the management has guided for a better Q4.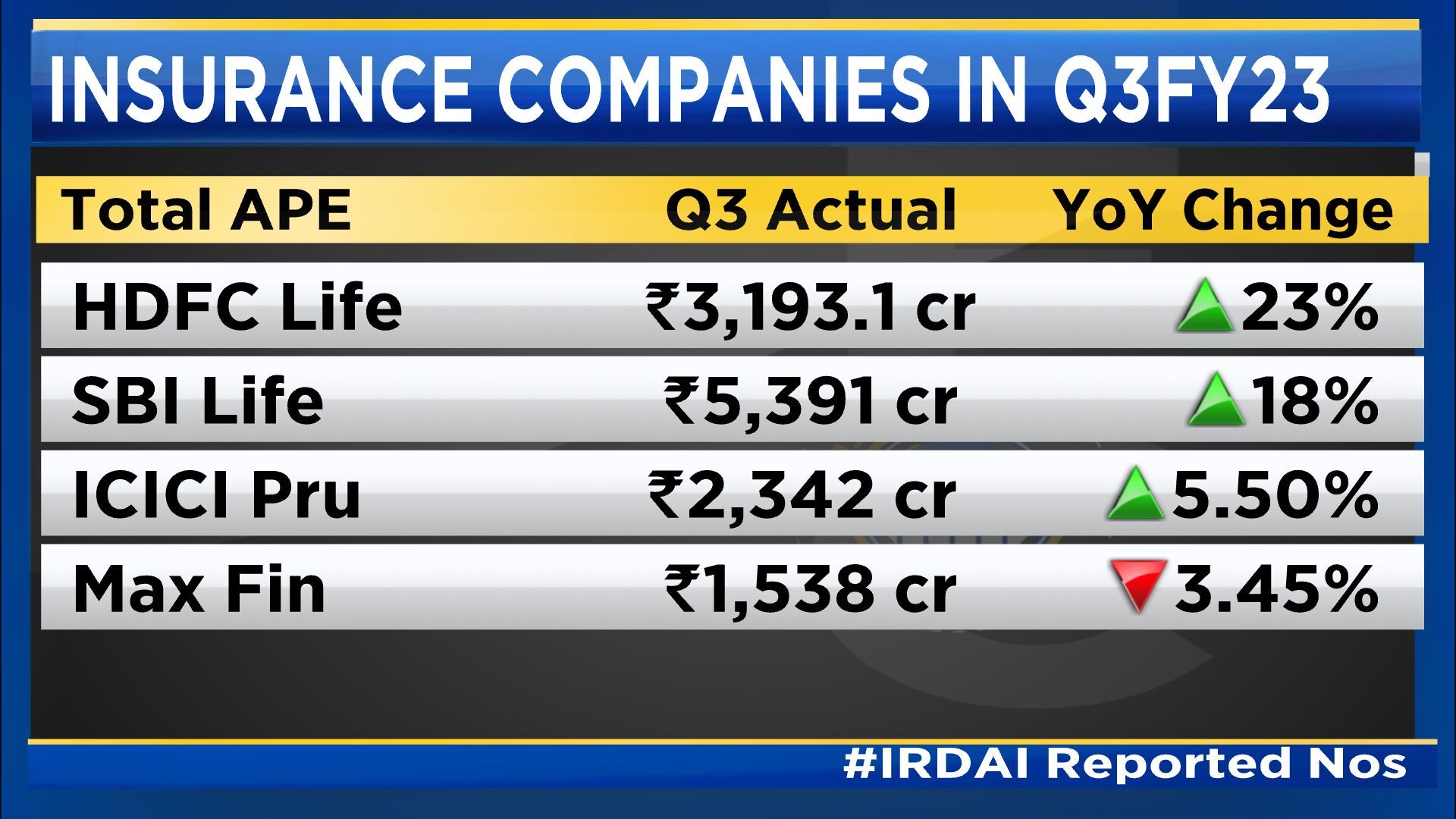 CNBC-TV18's poll suggests that the value of new business (VNB) will grow anywhere between 12 percent and 39 percent on the back of the APE growth and also on account of increasing non-par savings in the product mix.
Apart from this, the one with the highest margin should also see a comeback in the second half post a slow first half in the retail protection segment.
On the VNB margin front, life insurance players are expected to see stable to improving margins. The incremental margins will be anywhere between 50 to 400 basis points. HDFC Life's VNB margin is expected to be flattish on account of unfavourable hit from the lower margin of Exide Life. The other players will see an expansion of 350-380 basis points reflecting higher protection business.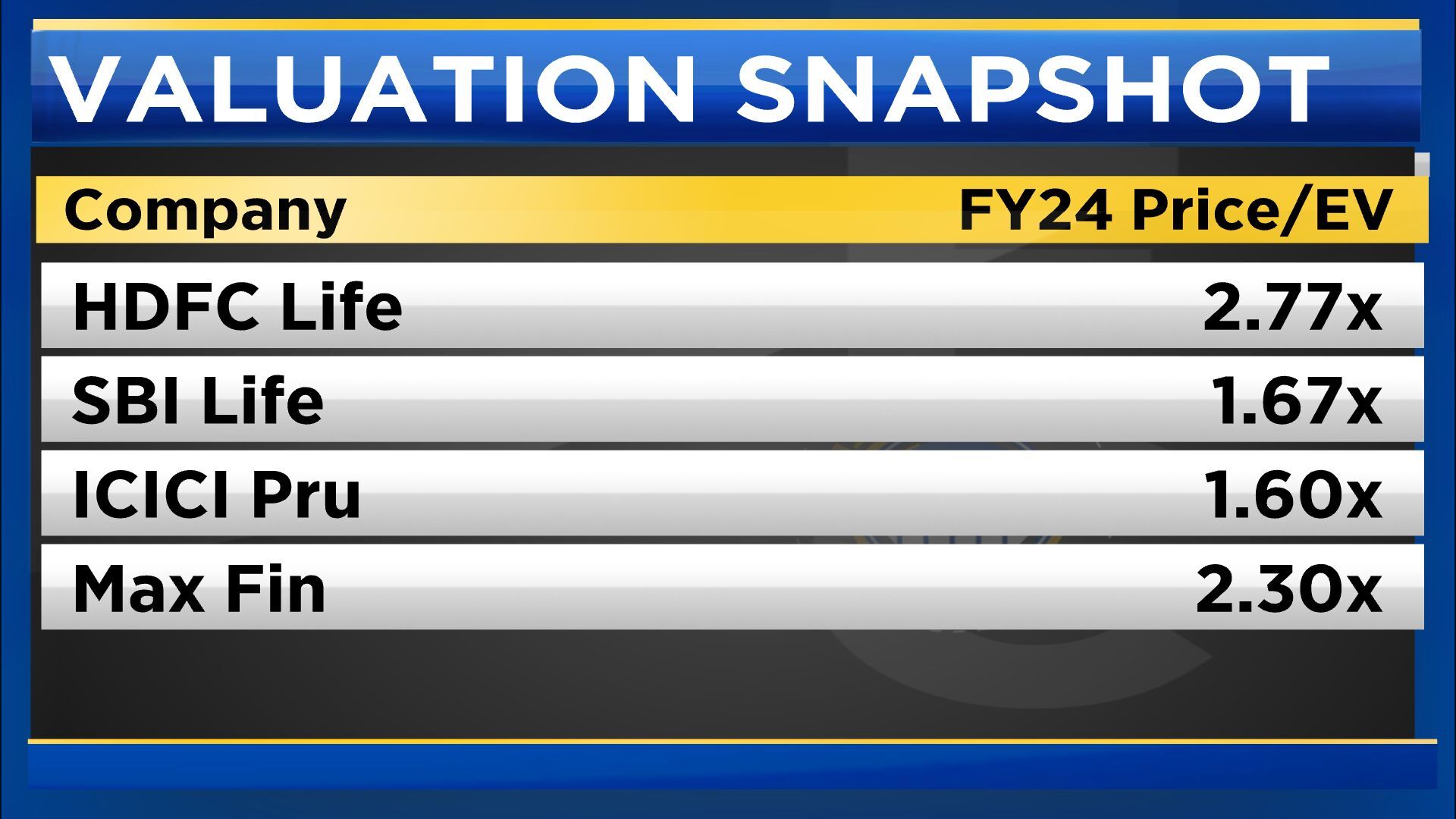 The outlook for insurance sector remains robust and with the underperformance of this sector in CY22. The current valuations look attractive.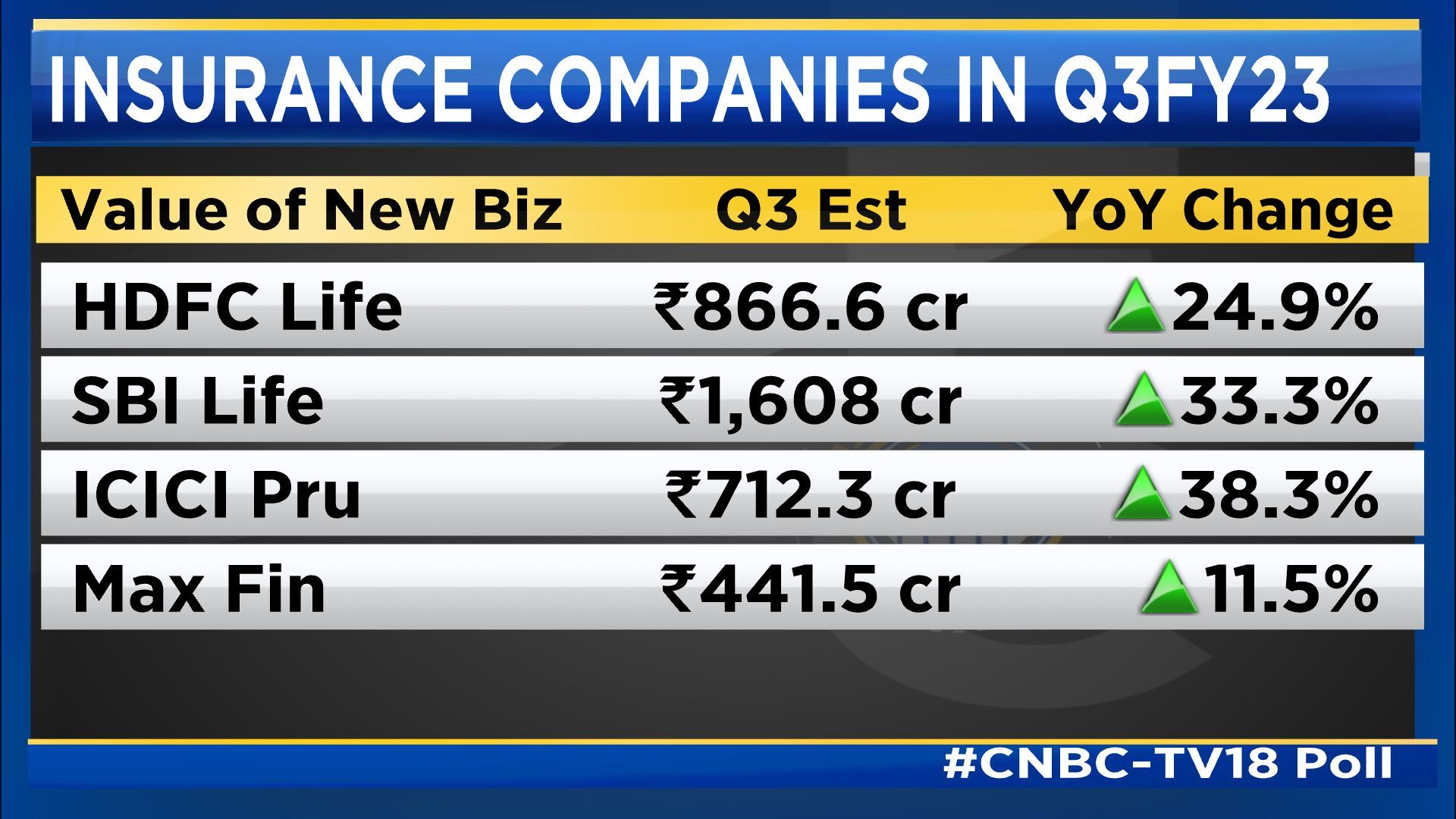 Based on FY24 price/ embedded value SBI Life and ICICI Pru appear the most attractive.