Information technology (IT) major, Infosys, on Friday posted 30 percent year-on-year (YoY) drop in consolidated net profit at Rs 3,609 crore for the third quarter.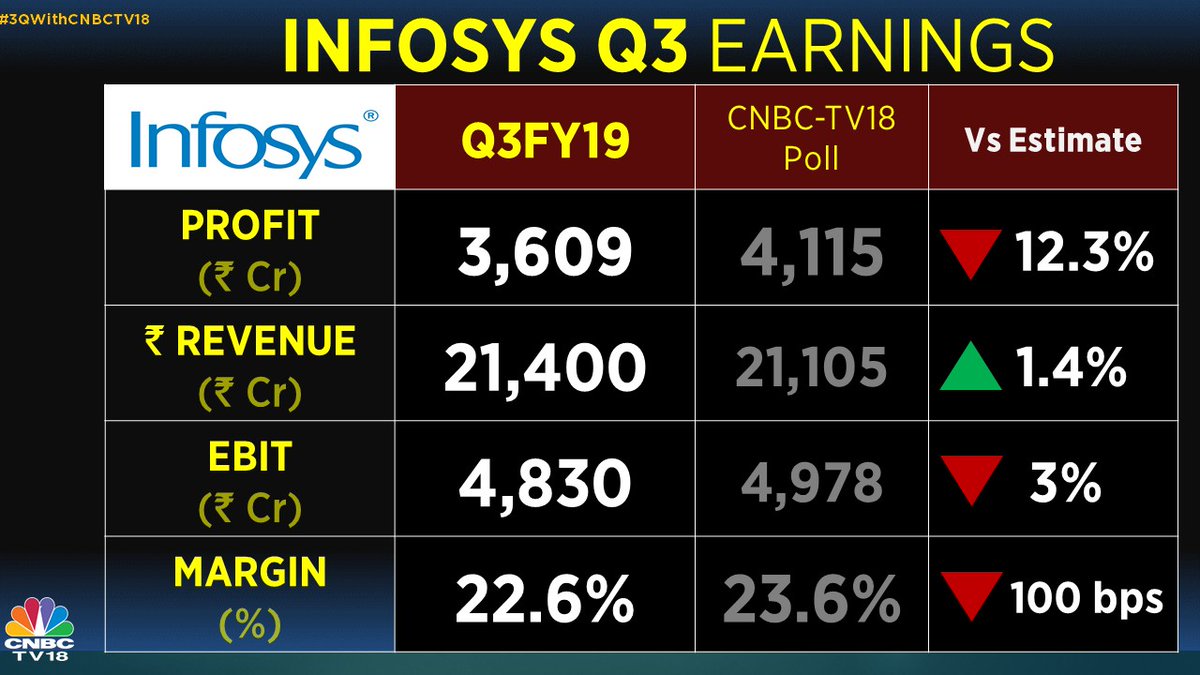 The Bengaluru-based information technology (IT) outsourcing company had posted a net profit of Rs 5,129 crore in the corresponding period last fiscal.
Its revenue during the quarter under review stood at to Rs 21,400 crore, up 20.3 percent from Rs 17,794 crore in the year-ago period, the company said in a BSE filing.
The Infosys board has approved buyback of shares worth up to Rs 8,260 crore at maximum Rs 800 per share and has declared a special dividend of Rs 4 per share.
The company has revised upwards its FY2018-19 revenue guidance in constant currency to 8.5-9 per cent, it said.
"With increased client relevance, we saw double digit (10.1 per cent) year-on-year growth in Q3 on a constant currency basis," Infosys chief executive officer and managing director Salil Parekh said.
He said the company also had another strong quarter in its digital business with 33.1 per cent growth and large deals at $1.57 billion, which gives it confidence entering 2019.