Bank of Baroda's reported a 58.7 percent higher net profit than last fiscal's second quarter's Rs 2,087.9 crore. 
Bank of Baroda reported its highest ever quarterly net profit of Rs 3,313.4 crore for the September quarter, up 58.7 percent from the same period last fiscal. It was also 29.2 percent higher than Street estimates of Rs 2,564.8 crore.
Here is a look at the numbers: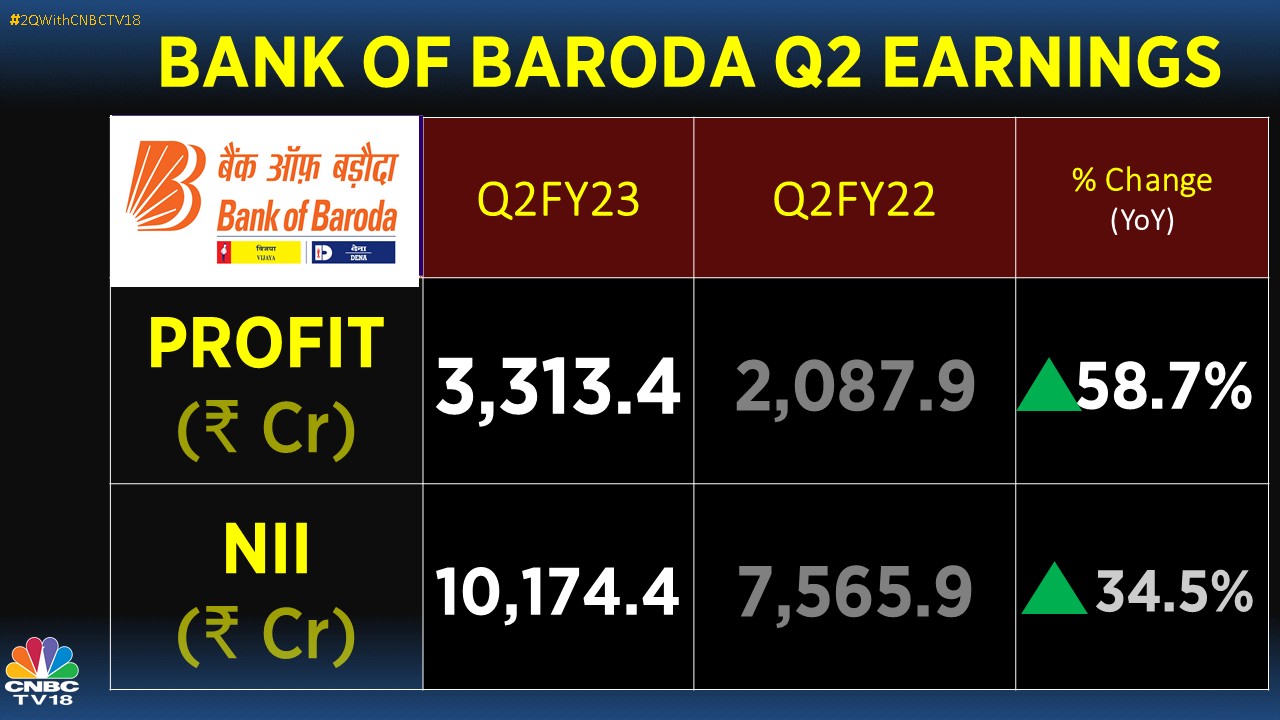 Bank of Barod
a's net interest income (NII) was 14 percent higher than Street estimates and 34.5 percent higher than the same period of FY22.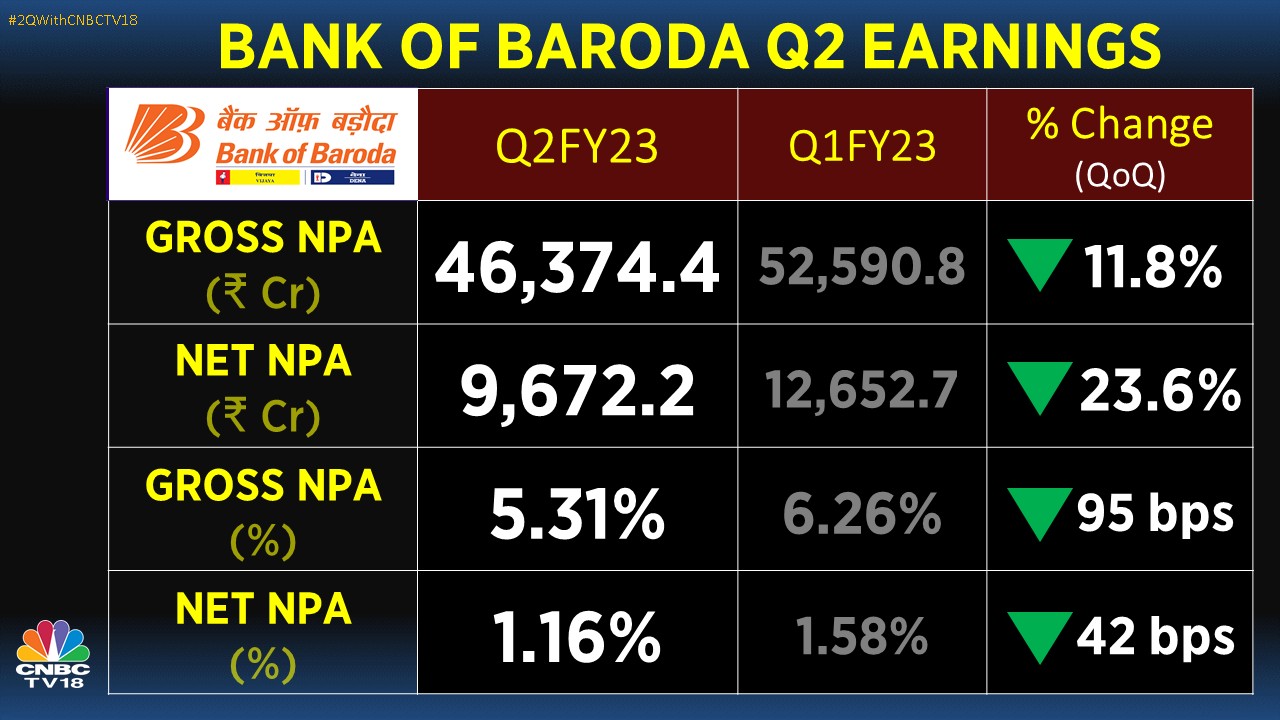 However, the bank's gross non-performing assets (NPAs) dropped 11.8 percent to Rs 46,374.4 crore from last September's Rs 52,590 crore. Meanwhile, its net NPA dropped 23.6 percent further to Rs 9672.2 crore from last fiscal's Rs 12,652.7 crore.
The bank's gross NPA came in at 5.31 percent and net NPA at 1.16 percent, down 95 bps and 42 bps from last fiscal's second quarter, respectively.
The bank's return of assets were above 1 percent and it's return on equity was at 19.6 percent, highest for the first time in around eight years.
It's net interest margin (NIM) was 3.33 percent, the best in the last 30 quarters. In the previous quarter, it was 3.02 percent.
Its domestic NIM was also the best in 30 quarters at 3.41 percent, up from last quarter's 3.07 percent. Similarly, the bank reported its best ever international NIM at 2.17 percent, compared to the previous quarter's 1.68 percent.
Bank of Baroda reported robust loan growth at 19 percent from the previous year's second quarter. It was up 4 percent from the previous quarter led by international loan growth of 41.65 percent year-on-year and 8.6 percent quarter-on-quarter.