Indian Automobile companies will begin to report earnings for the December quarter amidst a stable demand environment across most segments post the festive season. Auto companies were in the spotlight recently owing to the slew of new launches they made at the auto expo.
Revenue growth is expected to slow down in the two-wheeler sector. On the other hand, growth in the MHCV space is expected to be strong. Companies like Maruti and Mahindra & Mahindra may report revenue growth of anywhere between 20-40 percent from last year, while commercial vehicle players like Ashok Leyland may report growth of as high as 60 percent.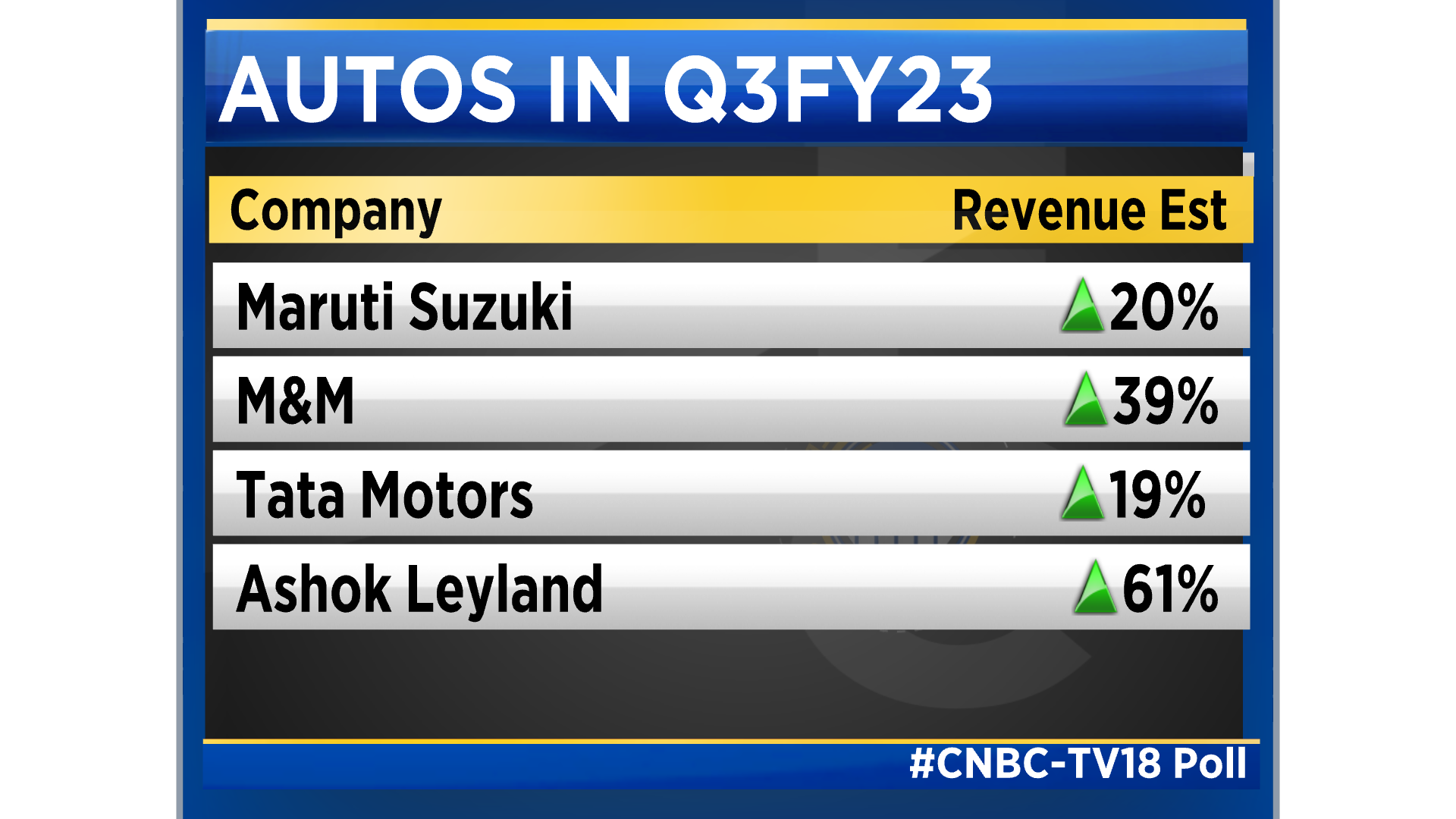 On the other hand, two-wheeler makers may turn out to be the underperformers this quarter as they have been hit with the double whammy of no recovery in rural demand and a slowdown in the export market.
The big question though, is that will the growth rate slow further as pent up demand normalises?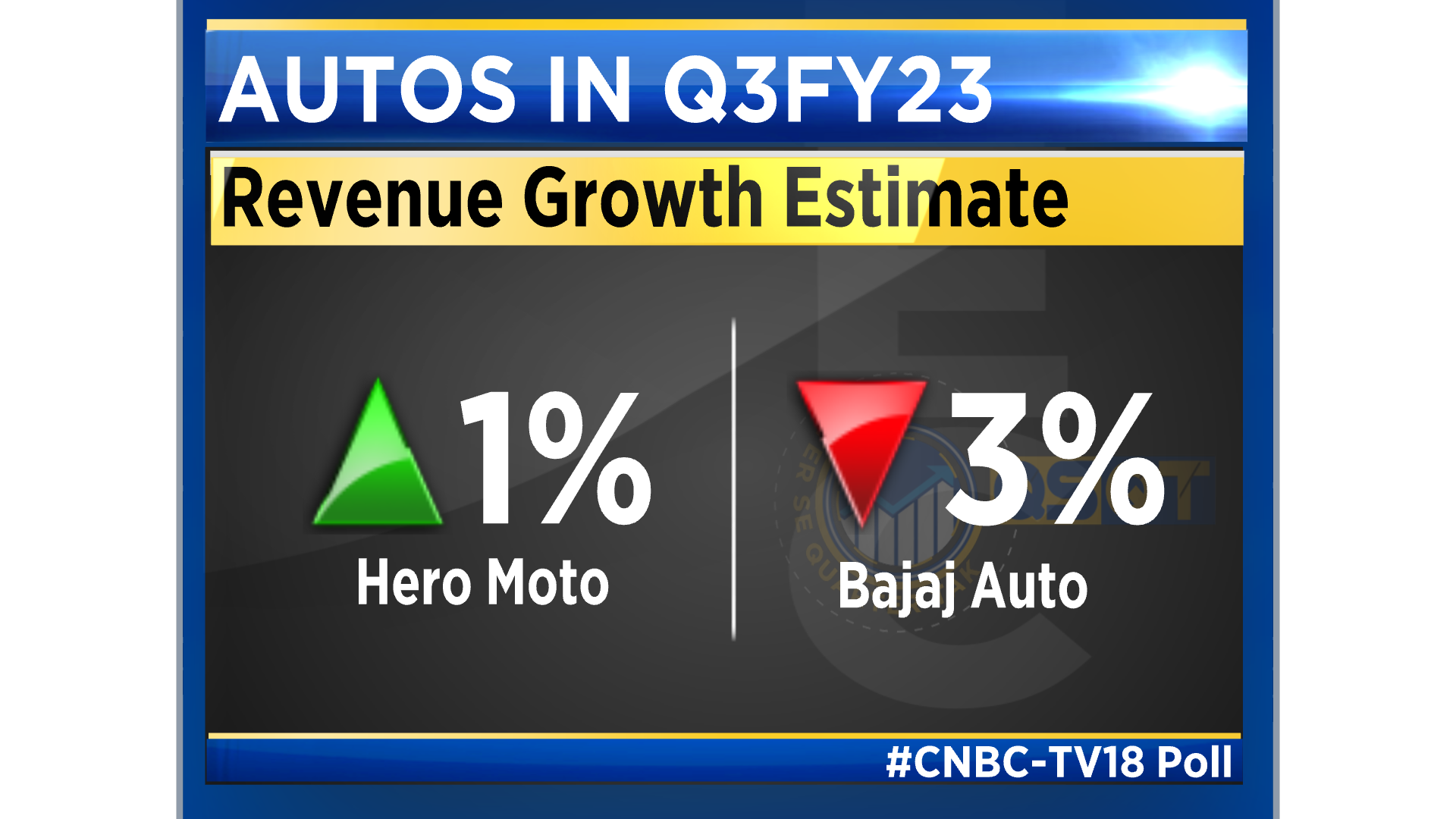 Brokerage firm Nomura expects the Passenger Vehicle industry growth to slow down to 6 percent in financial year 2024 from 23 percent in the current financial year. One must also remember that regulatory costs are rising as BS-VI norms will be implemented from April 2023 and six airbags will be compulsory from October this year.
So will higher regulatory costs hit demand further?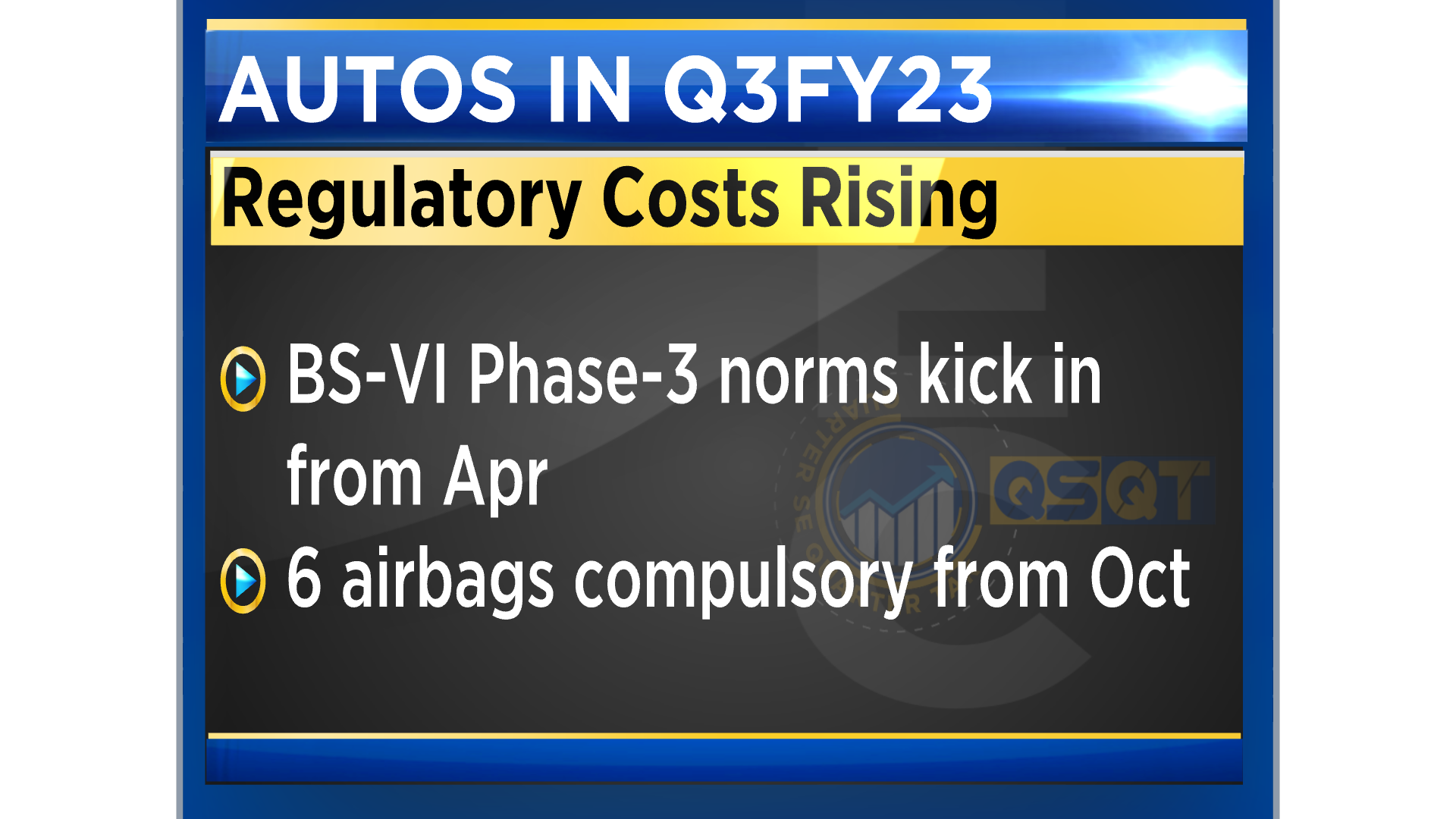 Towards the end of the year, discounts were seen rising across segments like commercial vehicles. The thing to note would be whether this trend was just a year-end phenomenon or are these discounts here to stay?
Lastly, will there by any respite in export demand for two-wheeler companies? Exports of two-wheelers are being hit due to availability and devaluation of foreign exchange in the end markets.
Moving to volumes, companies like Ashok Leyland and Mahindra & Mahindra are likely to see the highest volume growth in the December quarter, compared to the year-ago period.
On the margin front, operating margins may improve for the second quarter in a row, led by lower commodity costs. Compared to June last year, the commodity cost index is down nearly 250-300 basis points. A drop in commodity costs coupled with a 1-2 percent price hikes should be beneficial to the margin of these companies in the December, as well as the March quarter.
Ashok Leyland, Tata Motors, and Mahindra & Mahindra are likely to see the biggest margin recovery year-on-year in the December quarter.
In an interaction with CNBC-TV18, Basudeb Banerjee of ICICI Securities said that while lower commodity prices will aid margin, he expects two-wheeler companies to have a weak quarter this time around. He further added that he does not foresee a major jump in sequential margin for Tata Motors.
Banerjee also said that more than 20 percent growth in the passenger vehicle segment is not sustainable and the EV theme will not lead to any kind of outperformance from the auto companies.
Management commentary is awaited but there are topics on which investors would want to seek clarity. First, is there scope to improve margins further given the low raw material costs and operating leverage?
Lastly, we also seek data to conclude whether we are at the end of the auto downcycle as demand is largely stable post the festive season and margins are expected to improve.