Mumbai-headquartered paint major Asian Paints on Thursday reported a 1.7 percent year-on-year (YoY) drop in consolidated net profit of Rs 487 crore for the fourth quarter ended March 2019.
In the corresponding quarter last year, the company posted a consolidated net profit of Rs 496 crore. CNBC-TV18 Polls had predicted a profit of Rs 570 crore for the quarter under review.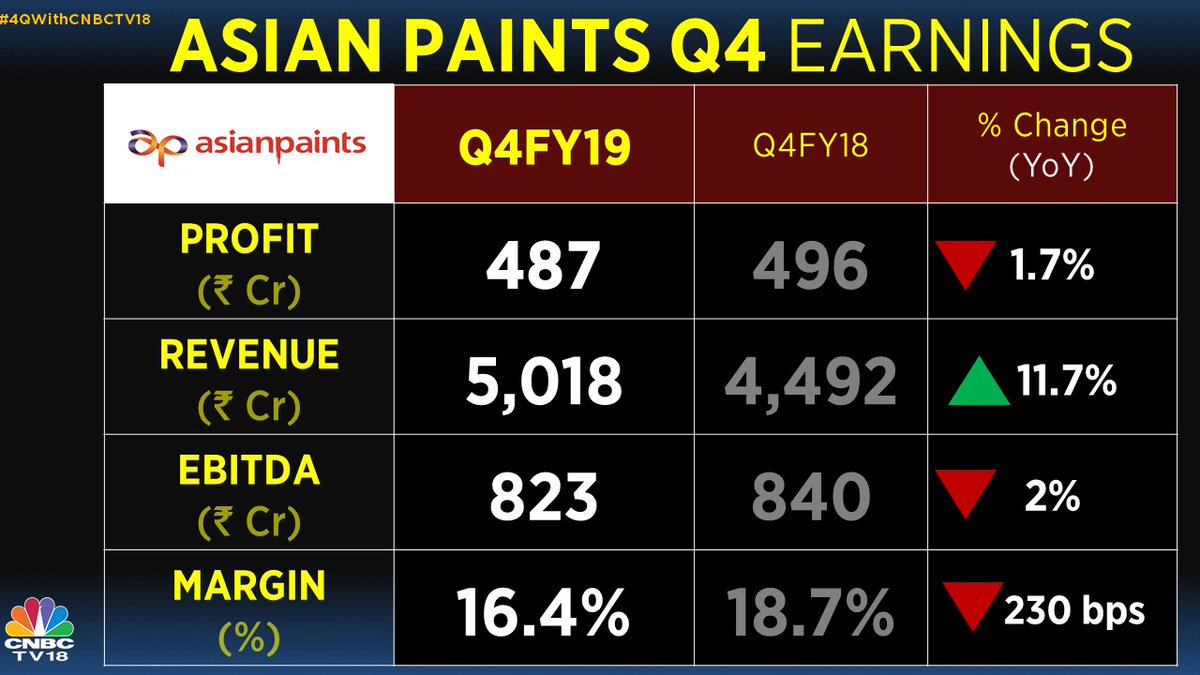 The consolidated revenue of the company surged 11.7 percent to Rs 5,018 crore as compared to Rs 4,492 crore in the same quarter last year.
In a separate filing, the company said that its board has approved a final dividend of Rs 7.65 per equity share of the face value of Re 1 each for 2018-19.
"An interim dividend of Rs 2.85 per equity share was distributed in the financial year 2018-19. Thus, the total dividend announced for 2018-19 will be Rs 10.50 per equity share," the company said.
KBS Anand, managing director and chief executive officer, "High raw material prices and marketing spends in the fourth quarter affected the margins."
At 3.17 PM IST, the shares of Asian Paints were trading at Rs 1,351.05, down 2.63 percent on BSE Sensex.
(With inputs from PTI)