Buy / Sell Arvind Smart share
Arvind SmartSpaces posted a 28 percent decline in its consolidated net profit at Rs 4.24 crore for the quarter that ended in December but saw sales bookings swell by 58 percent to Rs 250 crore against the year-ago period.
Kamal Singal, the company's managing director and chief executive, told CNBC-TV18 the realty firm has seen significant growth in sales over the past nine months of FY23. The company is also looking to achieve bookings worth Rs 750-800 crore in FY23, which would significantly increase from the previous year's numbers.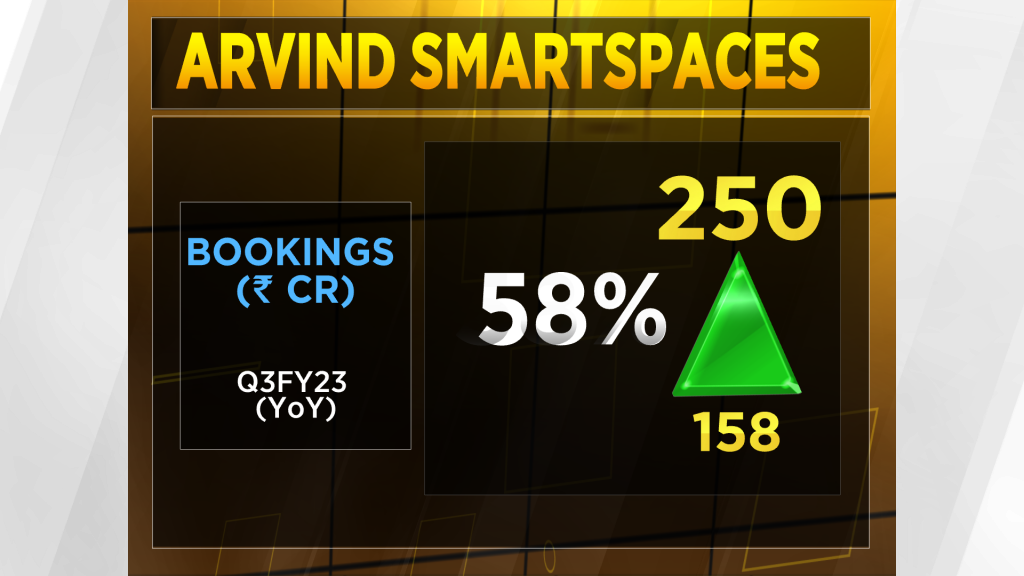 "We have been growing at 25-30 percent for the past few quarters and years. In the last nine months, we achieved around 25 percent in fresh sales, and we hope a similar trajectory will continue in the last quarter," Singal said.
This growth could be attributed to the reinvestment cycle, which the company is in the midst of.
"The company is in the middle of a major investment cycle. We have got into a second platform with HDFC, which gave us quite a bit of firepower in terms of investments. One-third out of Rs 900 crore that we had under the platform is already committed towards launches with a potential of Rs 1,000 crore, and of course, further investments will happen," the CEO said.
"In the short-term, which is the next 6-9 months, we intend to invest between Rs 700 crore and Rs 1,000 crore in the new pipeline, out of which, of course, Rs 600 crore will come from the platform."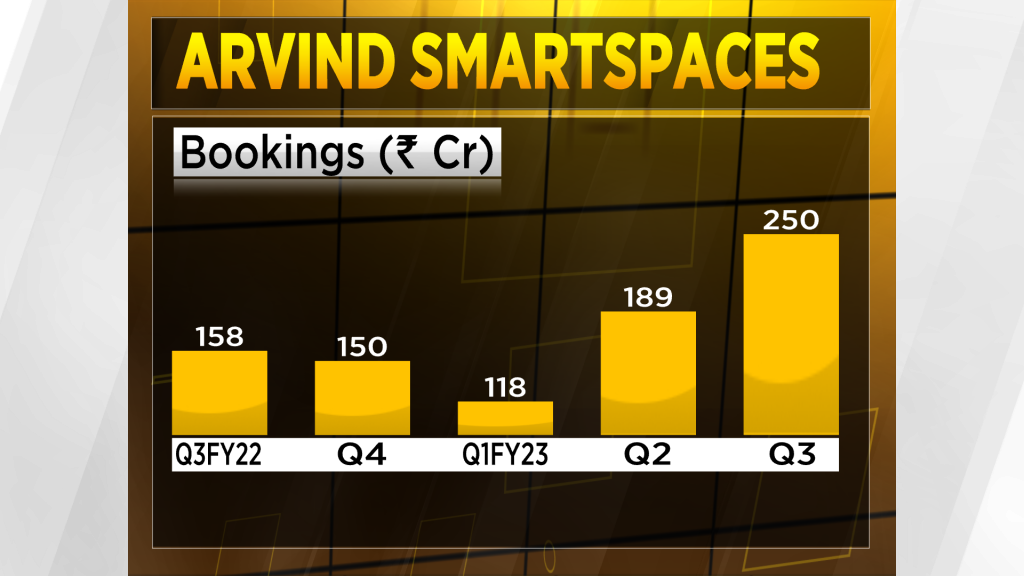 One of the key factors that have contributed to the company's success is its strong financial position. This will likely give the firm the flexibility to invest in new projects and expand its portfolio, which will drive its growth. According to Singal, the company has significant headroom to raise debt. Singal said the firm has not crossed the net debt-to-equity of 1x historically and that peak debt should be around Rs 300 crore.
"We have been doing well in both the Bengaluru and Ahmedabad markets, with the Bengaluru market continuing to be particularly strong. Our focus regions remain Pune and MMR, where we are continuously working on expanding our reach," he said.
Shares of Arvind SmartSpaces are trading at Rs 293.90 per share, down 2.73 percent. The stock was up 5.95 percent in the past month.
For more details, watch the accompanying video