There is growing disquiet about how luxury brands, from Louis Vuitton to Christian Dior, are ready to donate millions for the rebuilding of the partially destroyed Paris cultural icon, Notre Dame, but offer very little to mitigate human suffering. There is also a growing belief that some of the profits made by luxury brands are from people syphoning off money from government institutions and banking systems, and splurging on luxury goods, very often in cash.
The Melbourne-based and the globally respected Swinburne University of Technology used a series of research initiatives and Euromonitor statistics of the past five years, for a report that finds a distinct co-relationship between the sale of luxury goods and corruption. And it has chosen to include India in that global trail, though the country figures right at the end of the table, far below China, Philippines, Turkey and Indonesia, both in average per capita spending on luxury and on corruption using these goods. While the luxury per capita spending on luxury in Hong Kong stands at $ 700 billion, in India it stands at $1.04 billion. Collectively, the 32 countries that Swinburne took into account represent 85 percent of the world's GDP.
Luxury real estate.
Dr Reza Tajaddini, senior lecturer in finance and Dr Hassan F Gholipour, senior lecturer in economics at the University, used data from 32 high-income and emerging economies to establish a "very strong correlation" between expenditure on luxury items and corruption in that society. "Our findings confirm our earlier report, which states that luxury car sales are higher in countries with high levels of corruption, and India is one of the fastest growing markets for luxury cars," they say.
Across the report, the Swinburne professors have named several examples of how countries and anti-corruption authorities can follow the trail of luxury goods to ferret out instances of corruption in their country. A raid on the multiple homes owned by Malaysia's former prime minister Najib Razak—who is on trial over the looting of billions of dollars from government accounts—revealed 280 boxes of luxury goods estimated to be worth $270 million. He owned several pieces of jewellery, watches and handbags. From the home of former Ukrainian president Viktor Yanukovych, who was deposed in 2014, authorities found wealth far in excess of his official income and several luxury goods, including a nest of historical Fabergé eggs. "Our calculations make allowances for variables such as relative wealth and spending by tourists. Greater spending on luxury goods is to be expected in richer nations and in international travel hubs such as Singapore, Hong Kong and Dubai," says Dr Reza.
In India, the duo found it a bit more difficult to establish the trail of luxury goods and its co-relation to corruption. "Largely, luxury products such as watches and jewellery are being used to pay bribes to government officials to secure government contracts or operating licences as a common practice, along with some money. "Such "gifts" do not leave a transaction trail so are less likely to result in legal action against corrupt officials," the report states. Often, in the country, luxury goods are more coveted as 'status symbols' and lesser for their intrinsic value as beautiful products that come wrapped in heritage and craftsmanship. This is the reason why, in India, the sale of luxury brands that are perceived to be 'status brands', is far higher than those with perceived values of beauty and handcraftsmanship that Europeans hanker after.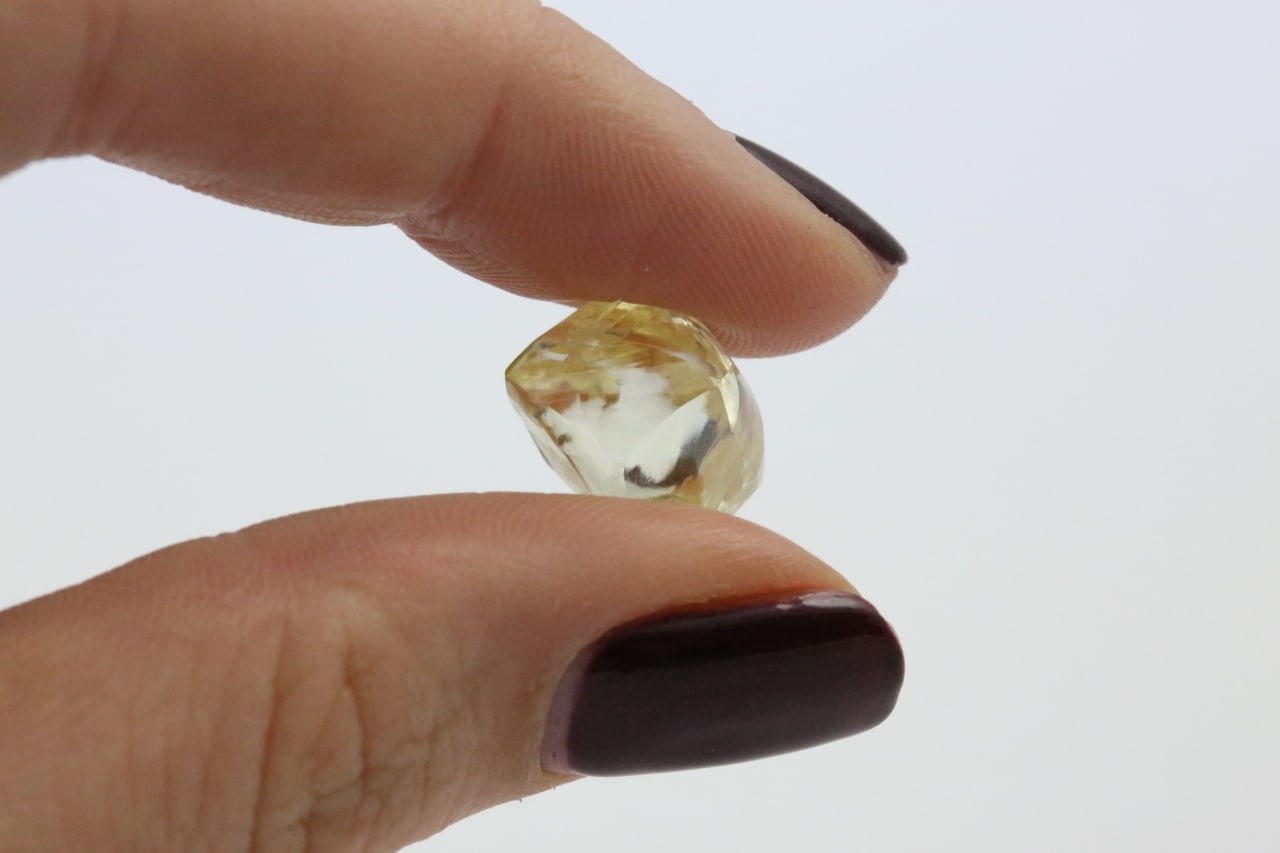 Antwerp diamond
According to Tainted Treasures, Money Laundering in Luxury Markets, a Transparency International Report, 2017 (which the Swinburne team also referred to), in growing economies such as India, "for individuals involved in corruption, the luxury sector is an attractive method to launder illicit funds. They spend on luxury goods and stately homes to gain credibility."
While countries such as China and Britain have begun following the trail of luxury goods to root out corruption, anti-corruption authorities in countries such as India and Indonesia have yet to begin monitoring luxury goods sales. "Even though India's luxury market is minuscule as compared to say, China or even France, Italy and Germany, it offers enough indications of how spends on not just luxury goods, but also luxury homes, could suggest under-the-table transactions," according to a statement sent out by Transparency International.
Many involved in combating corruption, or even researching about it, such as the Swinburne University, have been holding conversations with luxury brands on ways in which they can participate to build an institutional architecture that will help combat corruption. Transparency International, based in Berlin, has been lobbying with governments and institutions to suggest ways in which corruption can be curbed. "There is a need for established global policies, which includes not just government but even luxury goods manufacturers and dealers. They must ensure that they follow due diligence and reporting requirements," says Dr Hassan. But that doesn't largely happen.
In Britain, for instance, Transparency International reports that auction houses such as Sotheby's and Christie's filed just 15 of the total 381,882 suspicious transaction reports made to law enforcement authorities in one year.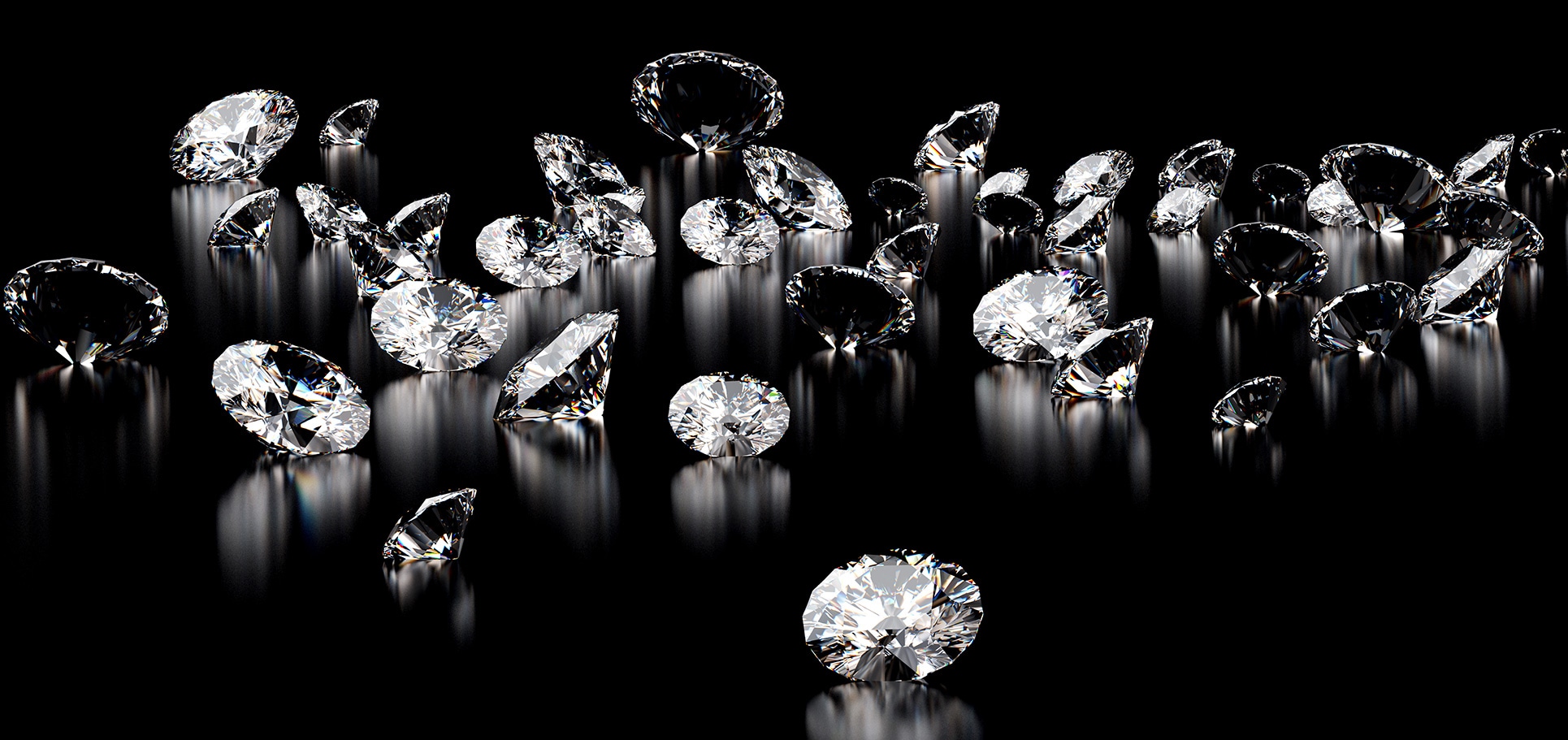 Antwerp diamonds
In Antwerp, the largest diamond exchange in the world, suspicious transaction reports by precious stones dealers were totally lacking. Almost three-quarters of Antwerp's diamond industry is controlled by Indians (a few decades ago, the Jews held that distinction). "They have a very strong relationship with India, not just culturally, but even in terms of trade, and transact with some of India's biggest jewellers," says Transparency International. Once, the list of jewellers the Antwerp dealers transacted with the included fugitive, and now imprisoned jeweller, Nirav Modi.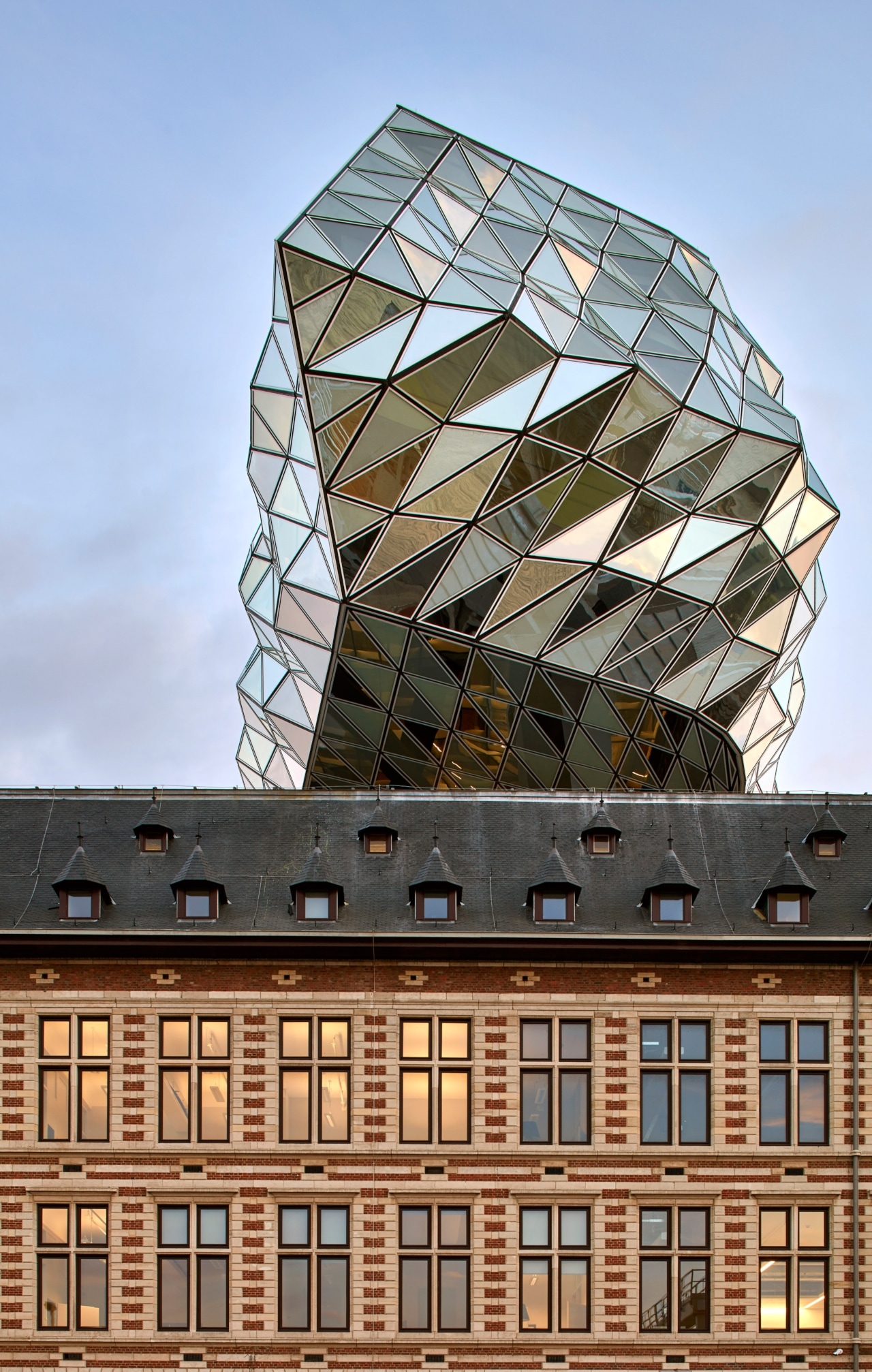 Antwerp diamonds trade building.
(Picture credit: Deepali Nandwani)