Learning Upgrade fits into this new world as it is something different that teaches reading and writing as well as math, from basic to diploma.
Learning Upgrade, a small business in California headed by Vinod Lobo has hit the big times by being selected as the co-winner for the grand prize in the $7 million Barbara Bush Foundation Adult Literacy XPRIZE.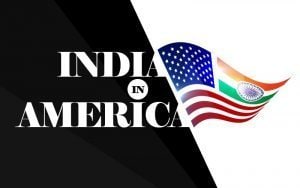 The late First Lady Barbara Bush had been a great proponent of education and adult literacy and it was on her birthday in 2015 that the
$7M Barbara Bush Foundation Adult Literacy XPRIZE
was created to challenge teams to develop mobile applications for smartphones that increase literacy skills among participating adult learners. Indeed, research has shown that
77 percent of Americans now own a smartphone
so the competition aims to change the way 36 million adults with low literacy skills tackle the obstacles to achieving basic literacy – access, retention and scale.
Xprize was a study with over 10,000 learners in 3 different cities and half of them were English speakers and half were English language learners but all read at the third-grade level or below. The Learning Upgrade app and the People ForWords app facilitated the greatest increase in literacy among participating adult learners within the 12-month testing period of the Adult Literacy XPRIZE. "XPRIZE is a powerful platform for impact, and we're so proud to have been a part of this historic effort to empower adults to take their learning into their own hands," said Anousheh Ansari, CEO of XPRIZE.