Not another Superhero show this. This is different. These are about troubled talented men and women who are being made to face realities.
If you're anything like me, by now you'd have a shrine to streaming services, dancing in delight when I enjoy its offerings, and breaking my proverbial bangles when I watch less than great shows and movies.
So when the lady at Netflix offered me a preview of Umbrella Academy, which releases on February 15, 2019, I agreed. And I have no idea how seven hours just flew by.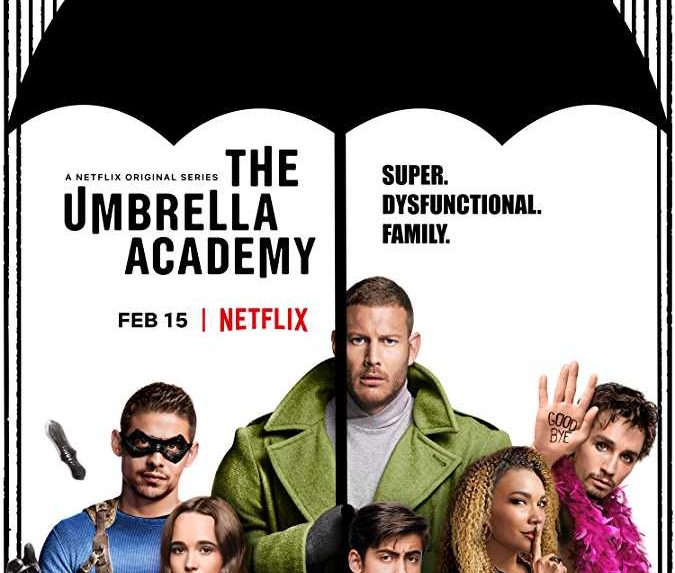 Before I tell you about the show, let me doff my hat to Jeff Russo, the man responsible for the music for this show. Never before (and I devour just about everything) have I been so struck by the music of any show.
When fast forwarding credits is a way of life, it means a lot when you pause the credits and checks out the music that this Grammy-nominated and Emmy award-winning composer: Marvel's Legion, Golden Globe-winning series Fargo, Altered Carbon and so many more.
The prospect of watching the story of Lizzie Borden just went up when I saw his name in the credits of the film Lizzie (Sundance Film Festival 2018). Jeff Russo's music for Umbrella Academy really takes you inside the heads of the show's many superhero characters.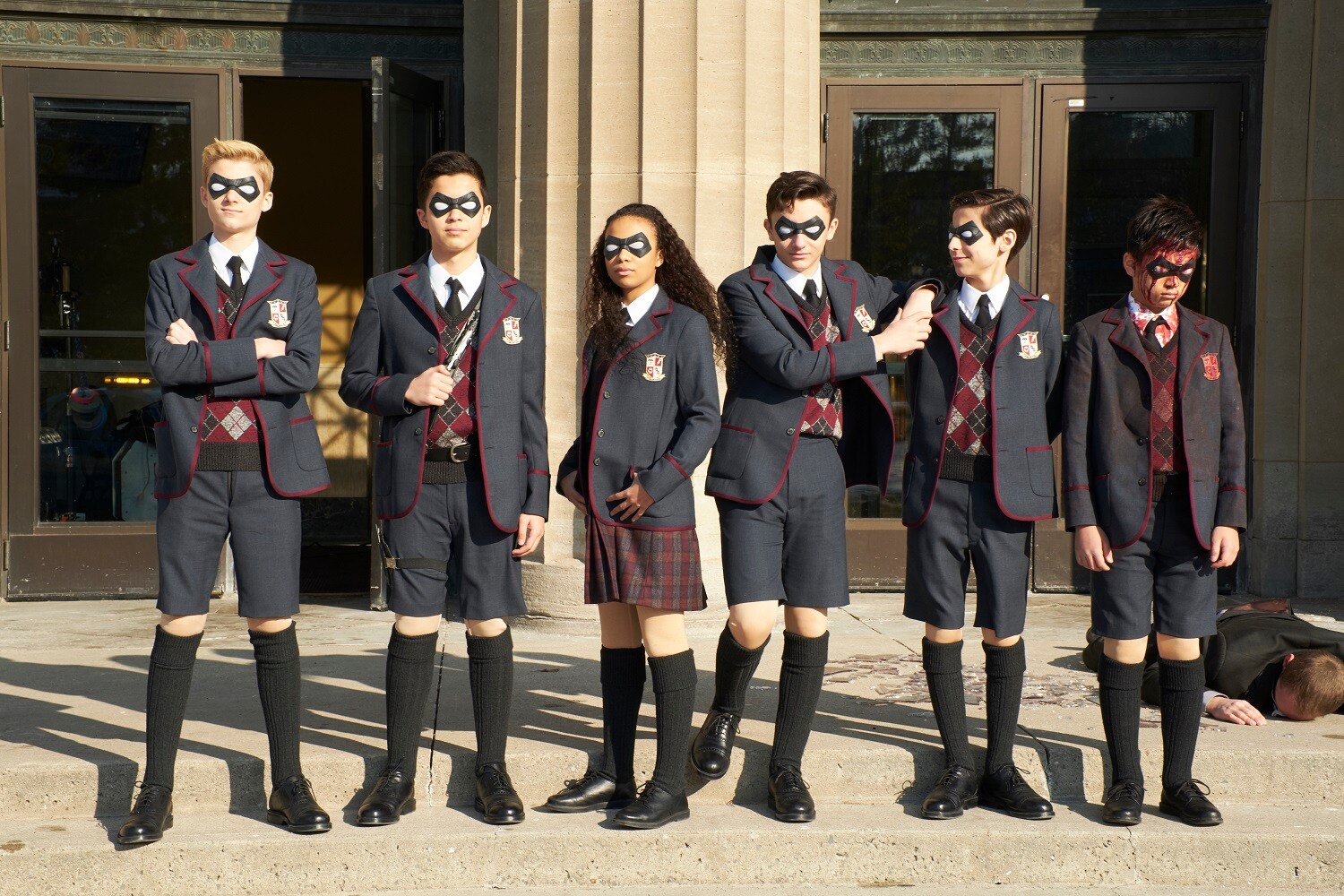 The Umbrella Academy
Not another superhero show this. This is different. These are troubled talented men and women who are being made to face realities. If you thought you had a family that did not function as the best of Hallmark cards, then these superheroes would give you a run for your money. I began by checking out family characteristics.
A stern dad who made the kids do things they hated. Check. A loving but robotic mom. Check. (Now praying real hard that they don't read this column or that my sister doesn't point out these sentences to them both.)
Kids forced to live with each other (This is a fact with which my sister would wholeheartedly agree!). They grow up radically different from each other. Check.
Being different is fine. Whoever heard of a nine to five superhero? But this bunch is addressed to by their numbers (because dad didn't care enough about them to name them!) and their skills are honed and tested when they save the world from one baddie at a time right from when they are kids.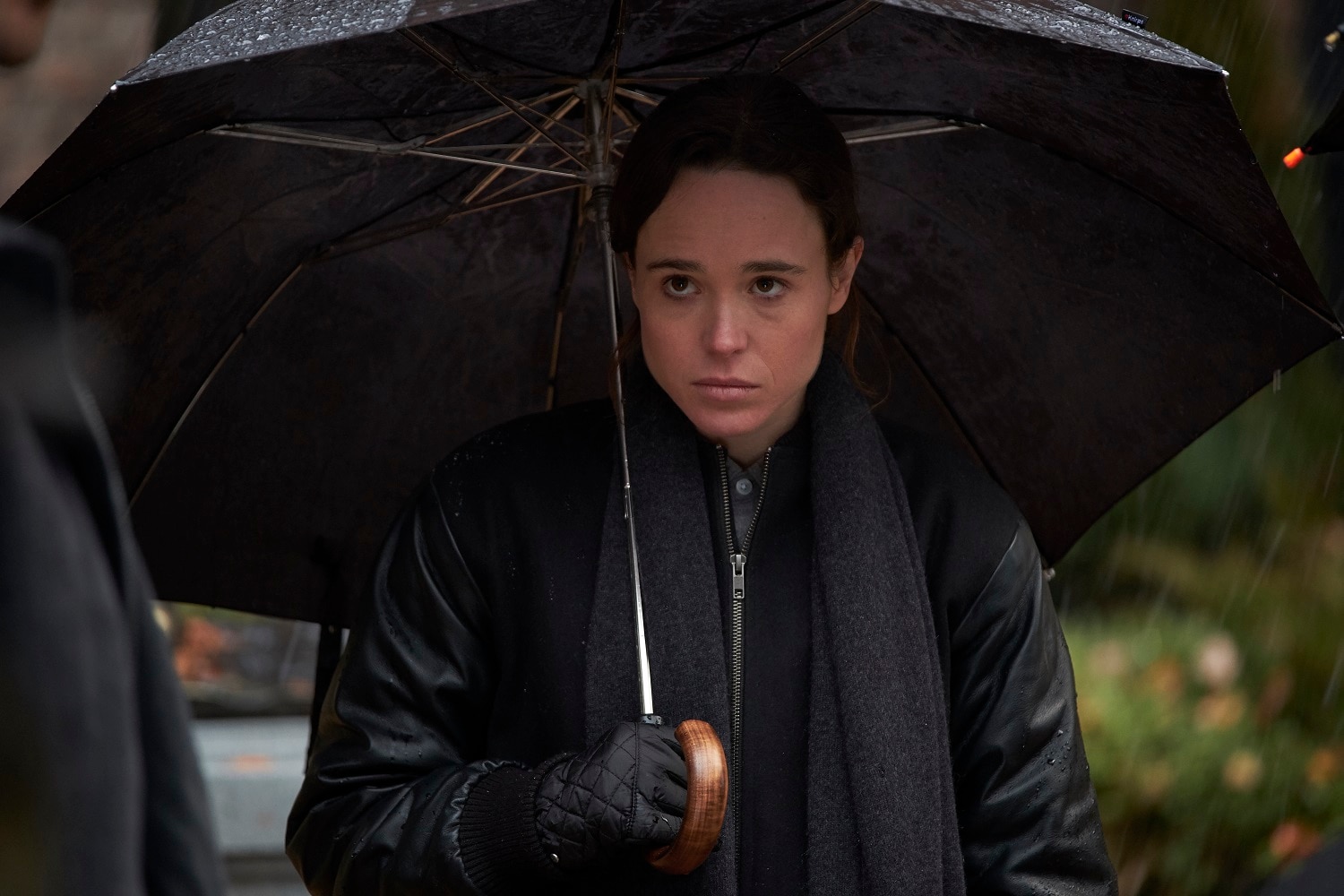 The Umbrella Academy
And before you think you are going to yawn, you have to save your jaws from dropping because dad is dead and the kids are all back, each one bringing their own baggage along to the big old house. Did dad die because he was getting on in years or is there something wrong?
You begin to like the big old house and the muted colours and you want to know more when the whole world begins to shake and out of the blue electrical disturbance drops out a really cool dude. He's Number Five.
Annoyingly thirteen but wise beyond his years. And he likes coffee. I was smiling through this because which superhero movie have you seen where the superhero is single-minded about getting that coffee? And then there's action in the doughnut shop because where there is a superhero, there will be murder and mayhem and blood.
What? Whatever happened to Batman and his vow to never kill? This guy is not Batman. And I liked the way he decimated everyone. The Tarantino fan inside of me was cheering. This kind of action you will like too.
There's Ellen Page, who plays Vanya, a part of the family and yet is not a superhero. She's made to feel ordinary and pointless. That's huge if you've ever belonged to a group by default and then felt completely out of place.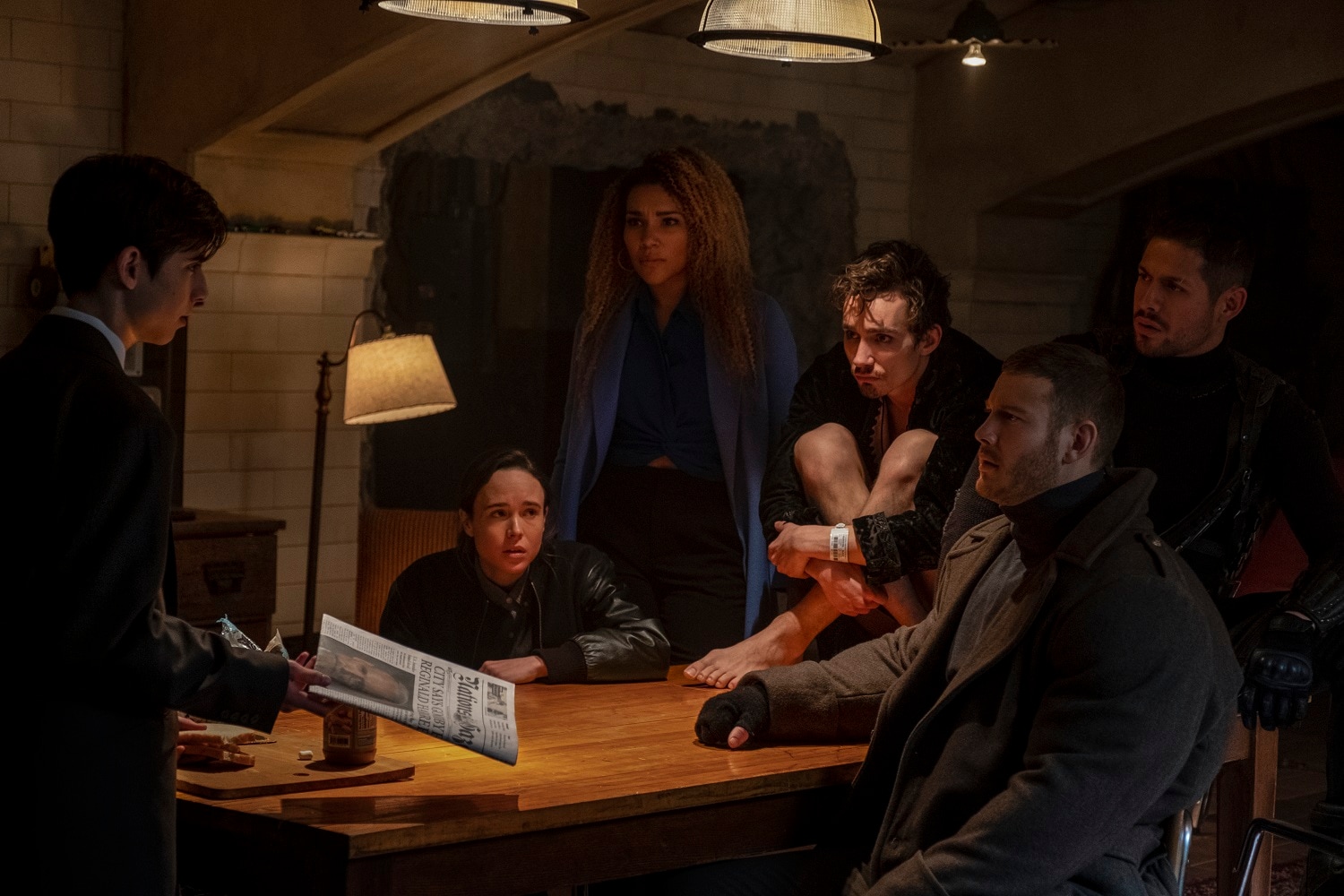 The Umbrella Academy
Worse when you've been made to feel like you're stupid. Well, it's so close to real life you have to pause and weep. You realise that you just stand and listen when your friends exchange opinions about politics and the state of the world and you are merely there to refill their glasses and bask in the sunshine of their intelligence. This is when you wish you could escape.
Escape like Klaus, my favourite superhero of the bunch. Klaus is played by Robert Sheehan. And he has the best superhero power ever. He can talk to ghosts. If you've grown up with, 'I see dead people' you wonder what happened to the kid. I think he would turn out to be just like Klaus. His madness is delicious.
It's not an easy thing to adapt a comic book to a show. Comic book freaks will crib about the unnaturalness of the setting and that the film/show does not stick to the original story. I had not read the comic book, but I found the darkness fascinating. Am fed up of the happy colours of the Avengers and the happy family thang of the Incredibles. Here we have Hulk in the shape of Luther, and he's hiding that bulk (and body hair) along with his loneliness.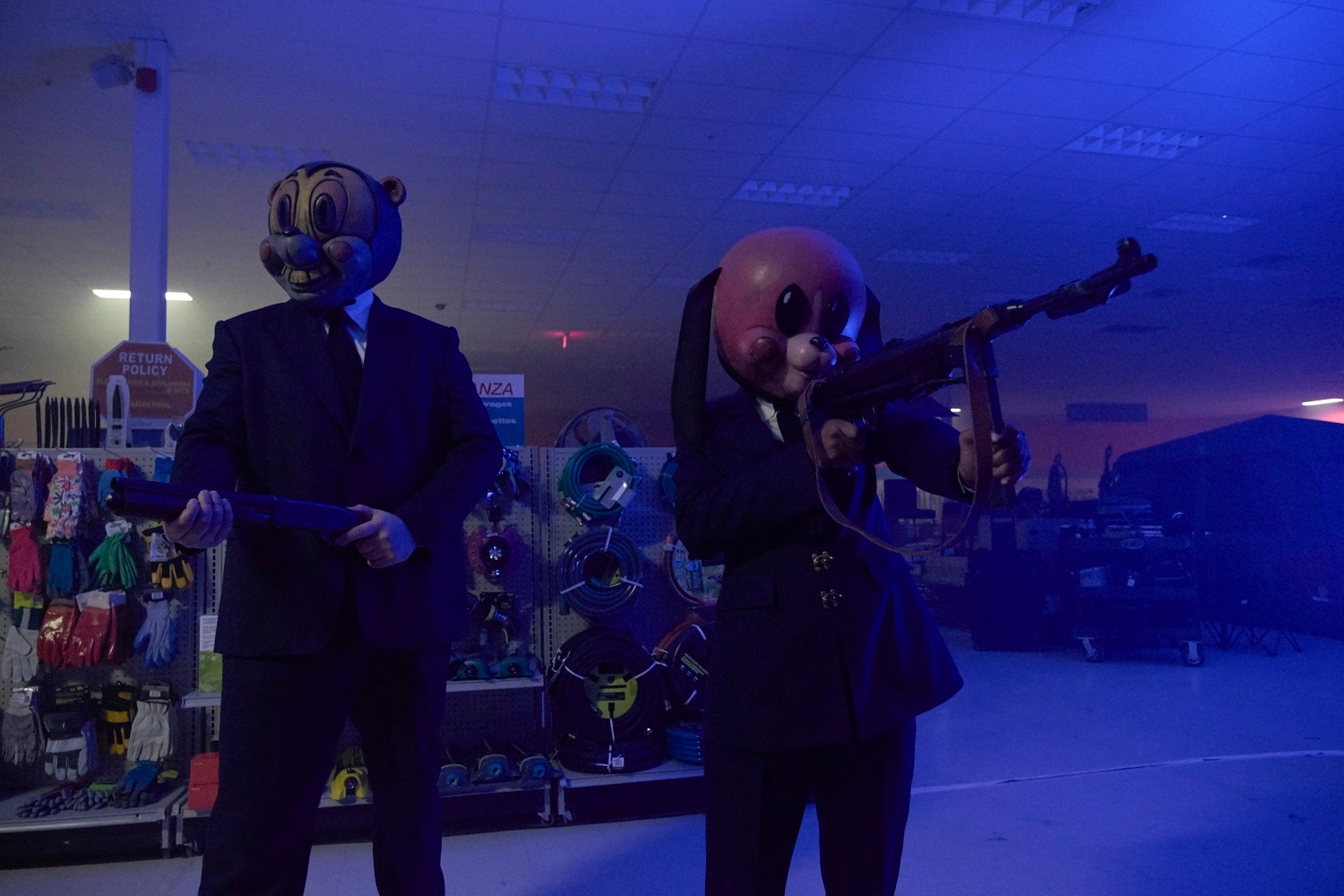 The Umbrella Academy
Luther doesn't do much except brood about, and it irritated the heck out of me. But the dance sequence made up for everything. I loved the two merciless assassins (are there any other kind?) sent by the 'Corporation' to kill Number Five.
But I was often confounded by their track. Why can't they finish this job? Mary J Blige is Cha Cha, the deadlier of the assassin, and her partner is called Hazel. They have the best lines in the show. But they are not the villains of the show.
The world is going to be destroyed in three days, and that is what the superheroes of the Umbrella Academy are trying to save. And so far, I have revelled in the stories of the superheroes.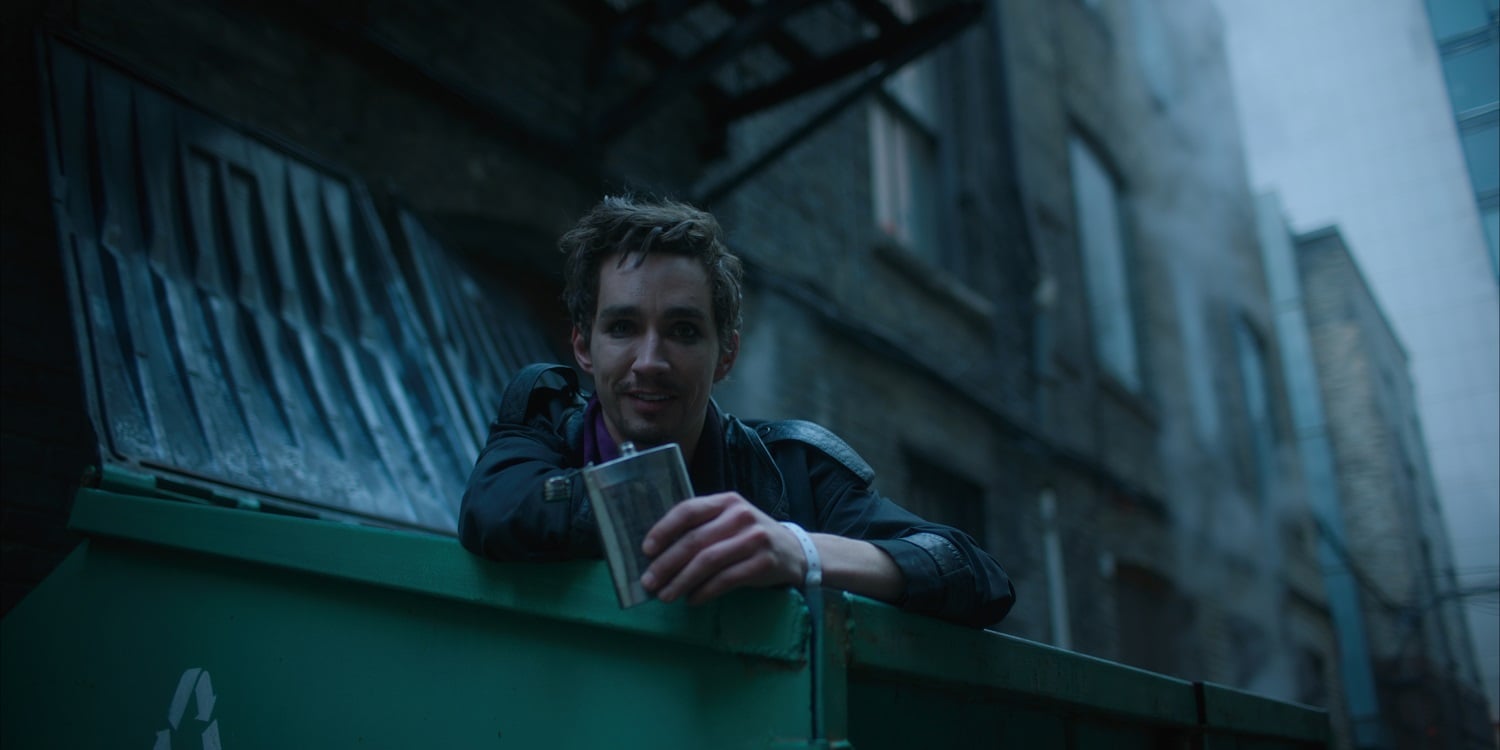 The Umbrella Academy
The story has surely moved forward with all the angst and the misery, and the Netflix Gods have let me watch seven episodes before anyone else. And the story made me click the refresh button with the hope that new episodes would magically show up. A few more days to go, and I am happy to let y'all play catch up.
Manisha Lakhe is a poet, film critic, traveller, founder of Caferati — an online writer's forum, hosts Mumbai's oldest open mic, and teaches advertising, films and communication.
First Published: Feb 7, 2019 7:49 PM IST