It is hardly a secret that there is a lot of money to be made online and chances are all of us have at least Googled a few times about one fitness concern or the other — how to lose weight, nutrition data of a particular food. No wonder then that fitness channels on the video platform are money-minting machines, with the top-earning fitness account on YouTube raking in excess of $800,000 each month.
Tibo Inshape, a channel run by a French bodybuilder who takes on extreme fitness challenges as well as traditional workouts in his videos, takes the top spot with $816,037.50 in monthly earnings, according to a list released by Golf Support.
Athlean-X ranks second with $440,405, highlighting the massive gap Tibo Inshape has over other fitness channels. Athlean-X, however, has more subscribers than the other channels on the list with 8.5 million.
Two India-based channels have made the list of the top earning fitness stars on YouTube. Bodybuilding Workout Routine and Diet Planning, which has 4.21 million subscribers, came in fifth with $139,811.50 in monthly earnings and is the top-earning Indian channel.
Rohit Khatri Fitness, the eponymous channel of a Delhi-based bodybuilder, earns $56,840 monthly to make the list at 14th. The channel has over 3.67 million subscribers.
Germany-based Calisthenicmovement ($290,051) and The Fitness Marshall ($209,296), which is run by self-described "fitness pop star" Caleb Marshall, occupy third and fourth spots.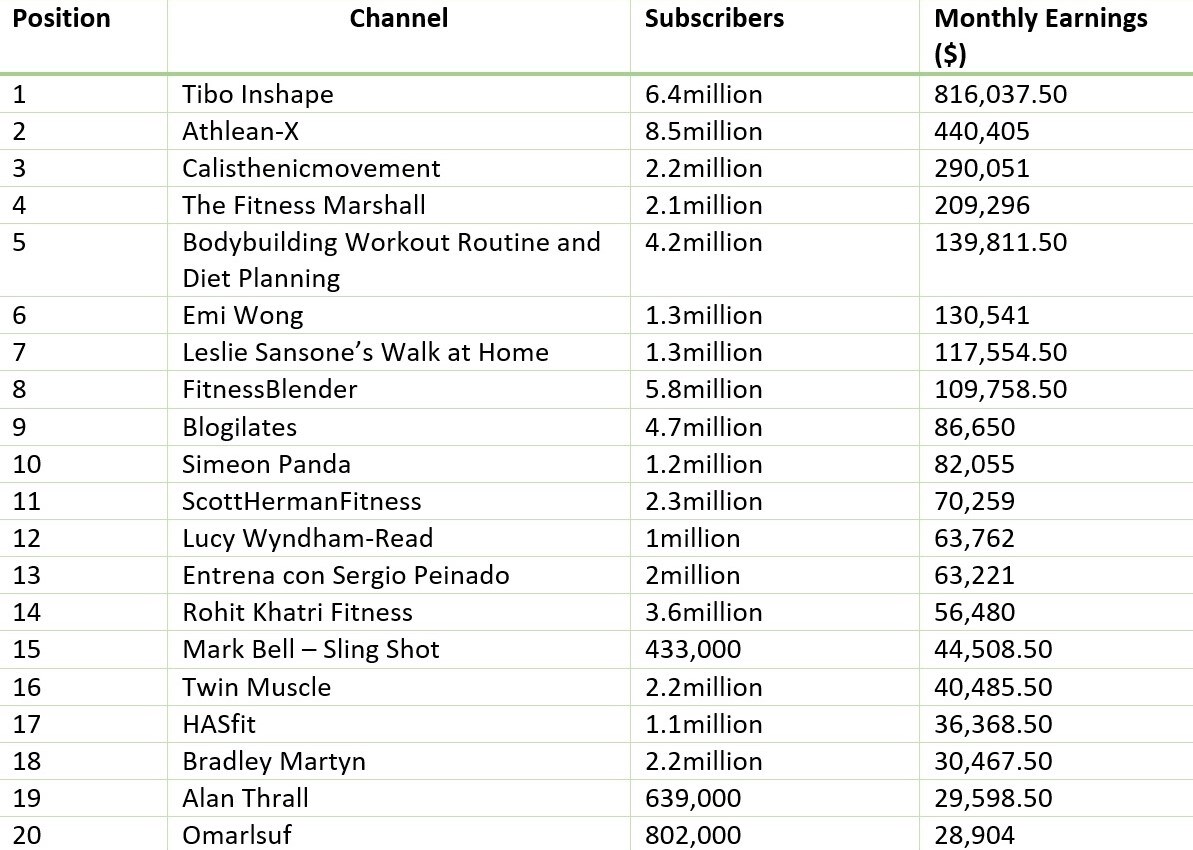 Source: Golf Support
Golf Support
, a shopping platform specializing in golfing equipment, took into account subscriber count, social media influence, among other factors to work out its list and it kept out channels run by retailers, brands or corporations.