In the heart of Brussels sits the Comic Strip Museum, the final destination of all comic strip enthusiasts.
He is an intrepid Belgian reporter with a fox terrier as a faithful friend, a bumbling blustering Captain Haddock as a sidekick, and miles of adventure packed in his petite frame.
He sets foot on moon much before Neil Armstrong did; he ambles his way through Tibet; buys a gallard ship; digs hard to find the Red Rackham's treasure; lands in the perilous sea one day and in burning desert sand the next… And if you are a Tintinologist (aka Tintinophile), you know all about this young Belgian investigative reporter. His name: Tintin, the most popular comic character of the 20th century who first appeared in the Belgian newspaper Le XXXe Siecle on January 10, 1929.
Tintin turned 90 this month and I found him. No, not when he air-crashed into the Kingdom of Gaipajama and befriends its Maharajah (Cigars of the Pharoah (1932-1934) but in Brussels (Belgium), where artist Georges Remi (Herge) created Tintin with a few deft strokes of his sharp pencil.
In the heart of Brussels sits the Comic Strip Museum, the final destination of all comic strip enthusiasts. Housed in a 105-year old building designed by the renowned architect Victor Horta, the Museum is home not only to Tintin, but to several other comic heroes: the Smurfs, Lucky Luke, Spirou, Bob & Bobette, Blake & Mortimer and Marsipulami.
In a once-upon-a-time Waucquez warehouse there are 40,000 comic titles (books and theoretical works) in 20 languages, original drawings, wooden cut-outs, life-size stuffed comic characters standing in corners and comic art spread over 4,200 sq. metres.
It is Tintin, however, who lords over the Museum that opened its doors to the public in 1989. By the entrance stands the bust of Tintin in buff stone and on the wall a black and white photograph of his creator Herge.
A red-white striped rocket marks the beginning of the Museum, a red vintage car under the atrium and an actor dressed as a menacing pirate complete the comic art setting. Sprawled across floors, the Museum houses permanent and temporary exhibitions in its proclaimed effort "to promote comic art in every possible way".
Tintin has sold more than 200 million copies in 101 languages. He is Dingding in Chinese, Ttangttang in Korean, Tenten in Turkish and Tincjo in Esperanto. Tintin spoke Bengali when in 1975 Anandamela, a children's magazine in Kolkatta, obtained permission to publish the comic strip in Bengali.
In Bengali, the first Indian language Tintin spoke, Snowy was called Kuttus. Thirty years later, he learned to speak Hindi. In the Hindi editions first published in 2010, Tintin - thankfully - remained Tintin but Snowy became Natkhat, the nutty cop duo Thompson and Thomson got Santu and Bantu as their new names and the absent-minded Professor Calculus became Professor Aryabhat Suryamukhi.
Tintin has turned 90 but he is still the Every Boy - an adolescent with his trademark ginger quiff. He no longer travels but the world will never forget the intrepid reporter without a surname but a name that translates into 'sweet' in Polynesian.
Good to know:
Belgian Comics Strip Center, Rue des Sables 20, 1000 Brussels.
Entry fee: Adults (10 Euro), Children under 12 (3.50 Euro)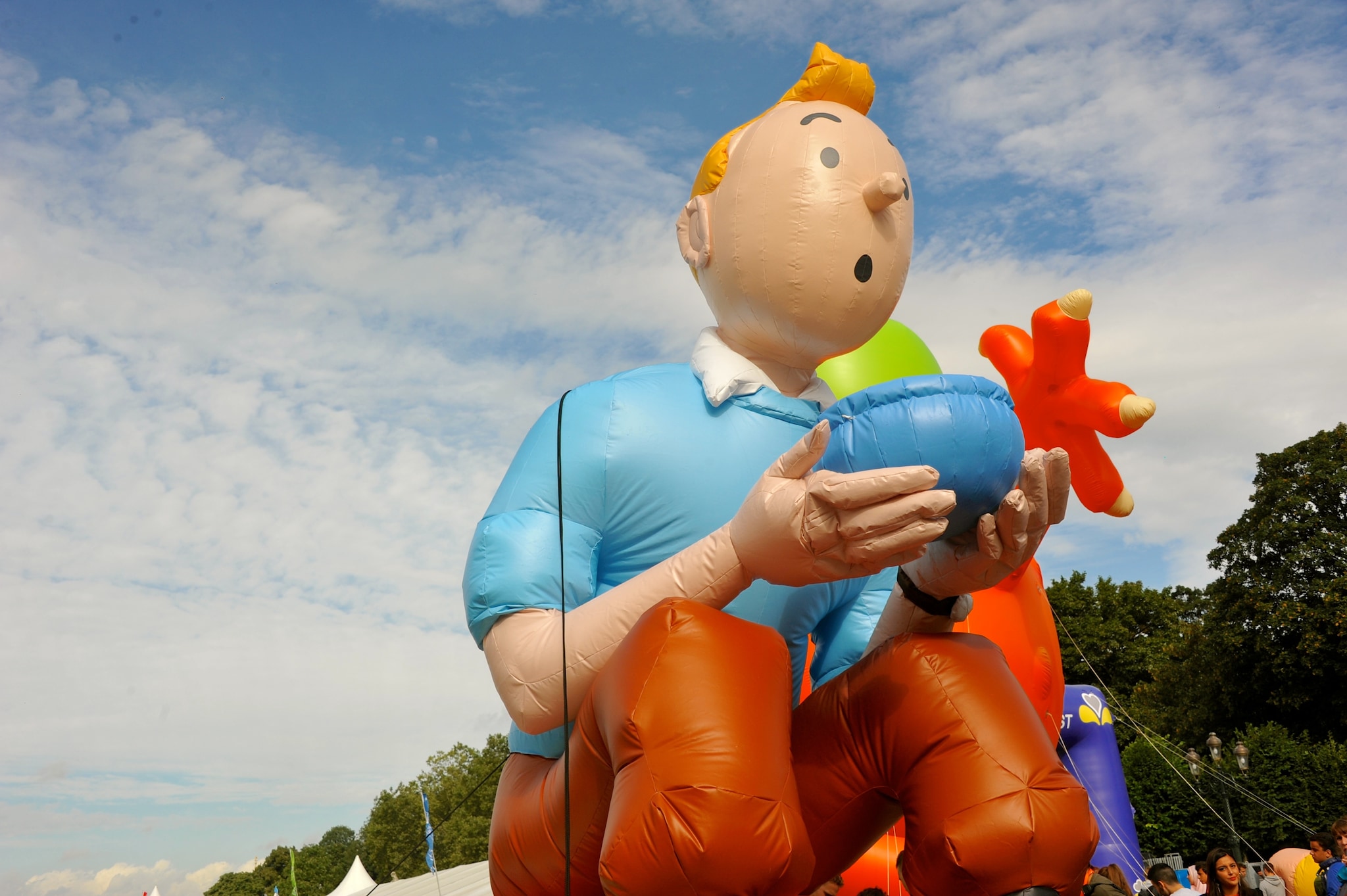 A Tintin float in Brussels.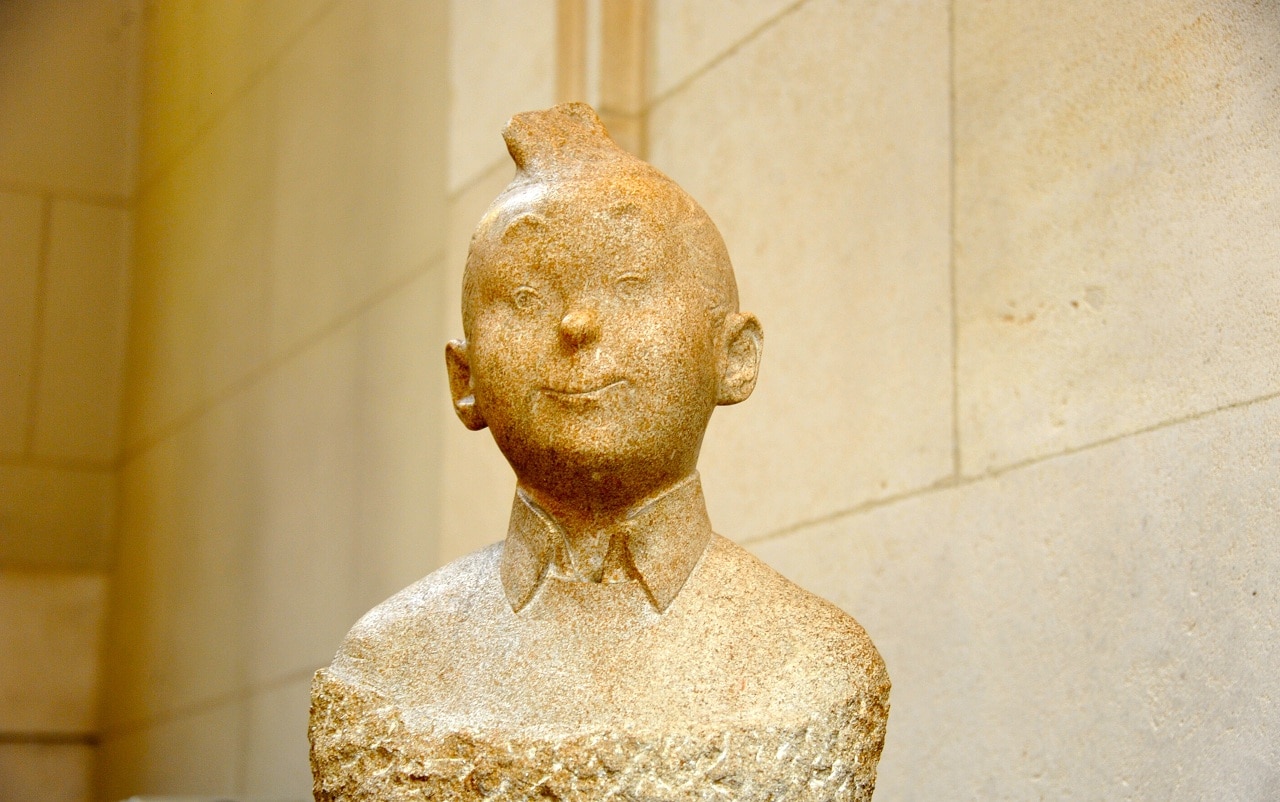 Sculpted Tintin in Brussels' Belgian Comics Strip Center.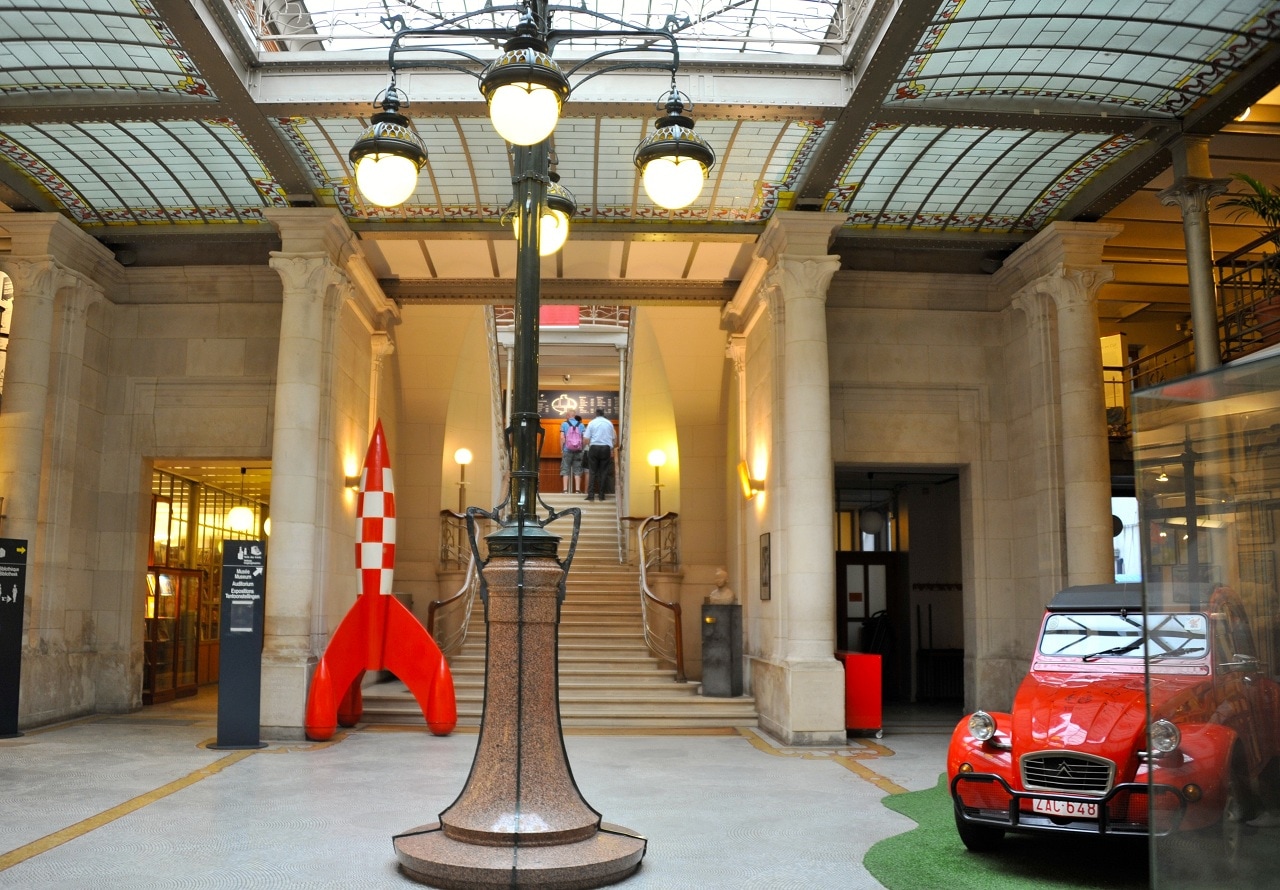 The entrance hall of Belgian Comics Strip Center.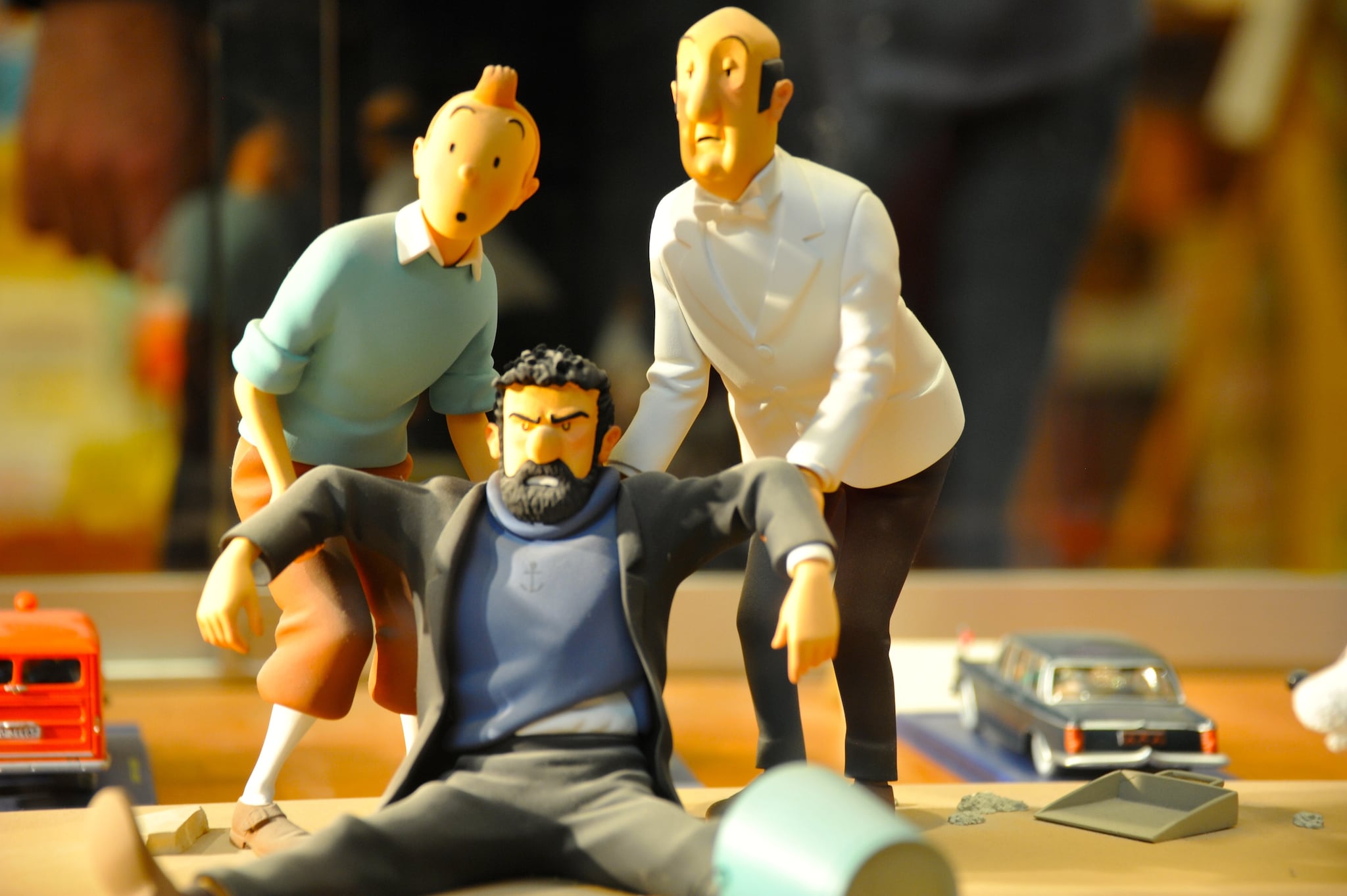 Tintin was first published on January 10, 1929.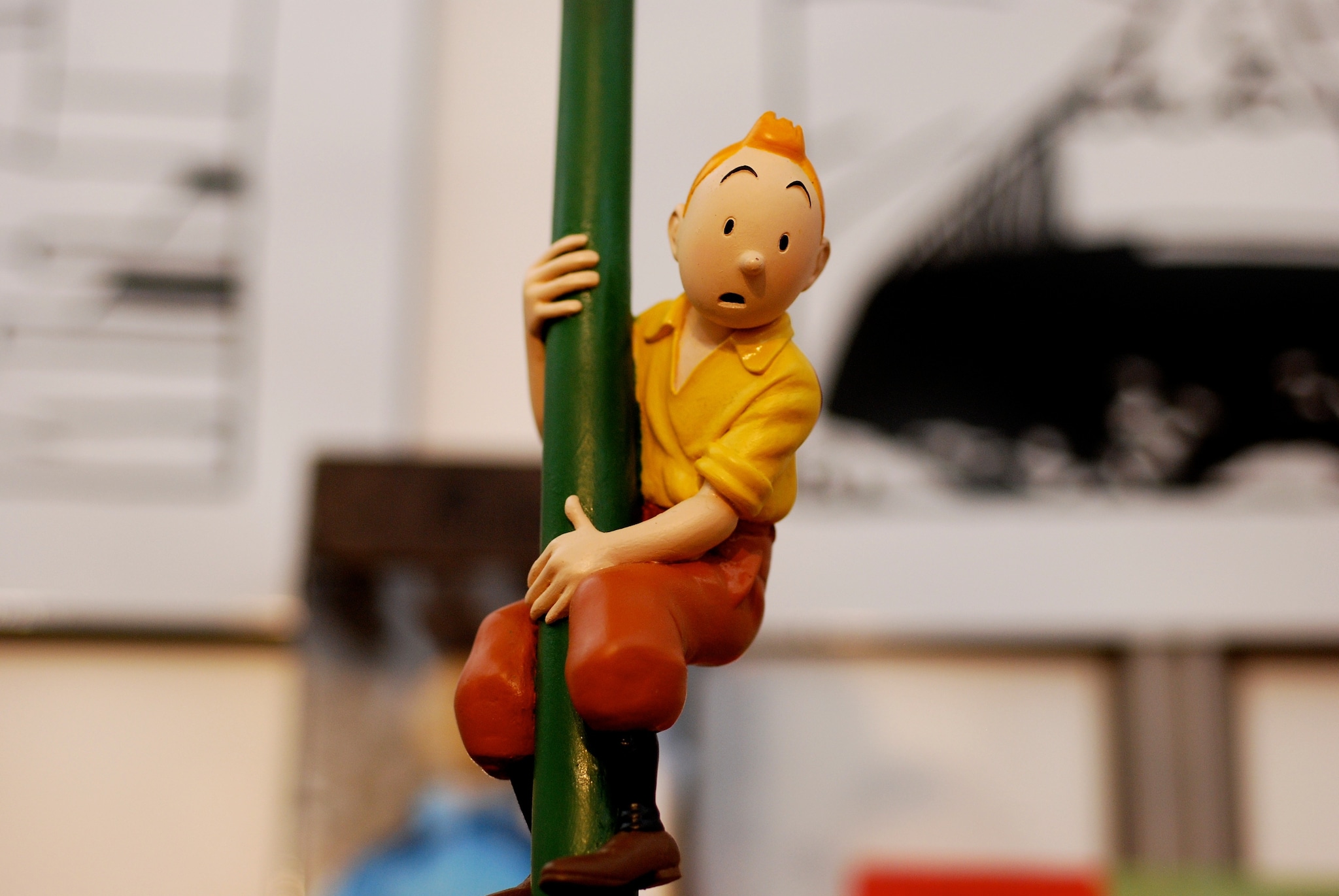 In Brussels, one can embark on a Tintin trail.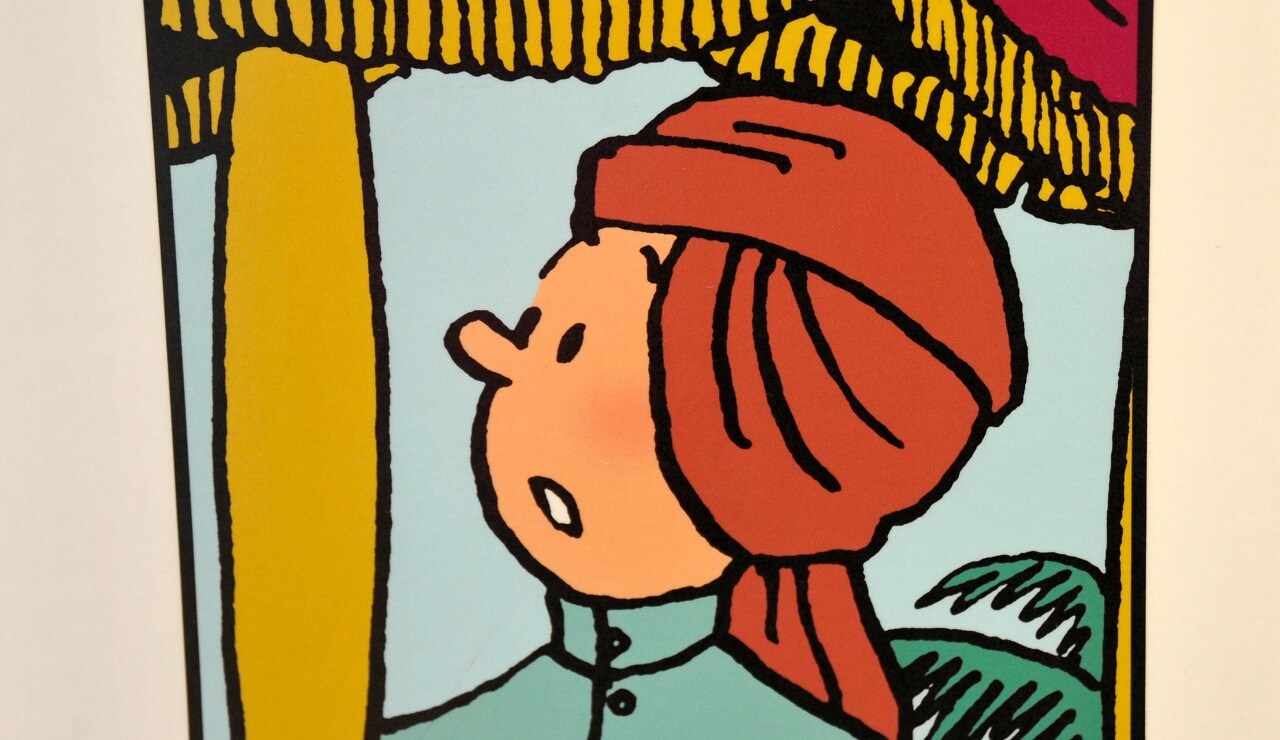 Tintin in India: The Mystery of the Blue Diamond, is a 1941 Belgian theatre piece written by Hergé and Jacques Van Melkebeke and features Tintin.
Photo Credit: Preeti Verma Lal
Preeti Verma Lal is a Goa-based freelance writer/photographer.
First Published: Jan 15, 2019 11:18 PM IST