When Mumbai native Nilesh Makwana started Borderless Gandhi project in Australia, little did he knew that his mission to promote Mahatma Gandhi's ideology of peace, equality and nonviolence would help build stronger ties between Western Australia and India.
Borderless Gandhi
is a Perth-based organisation that was founded by Makwana and his wife Lene, a Norwegian immigrant, with the aim of promoting Gandhi's values through artistic reflections of his life, work and legacy.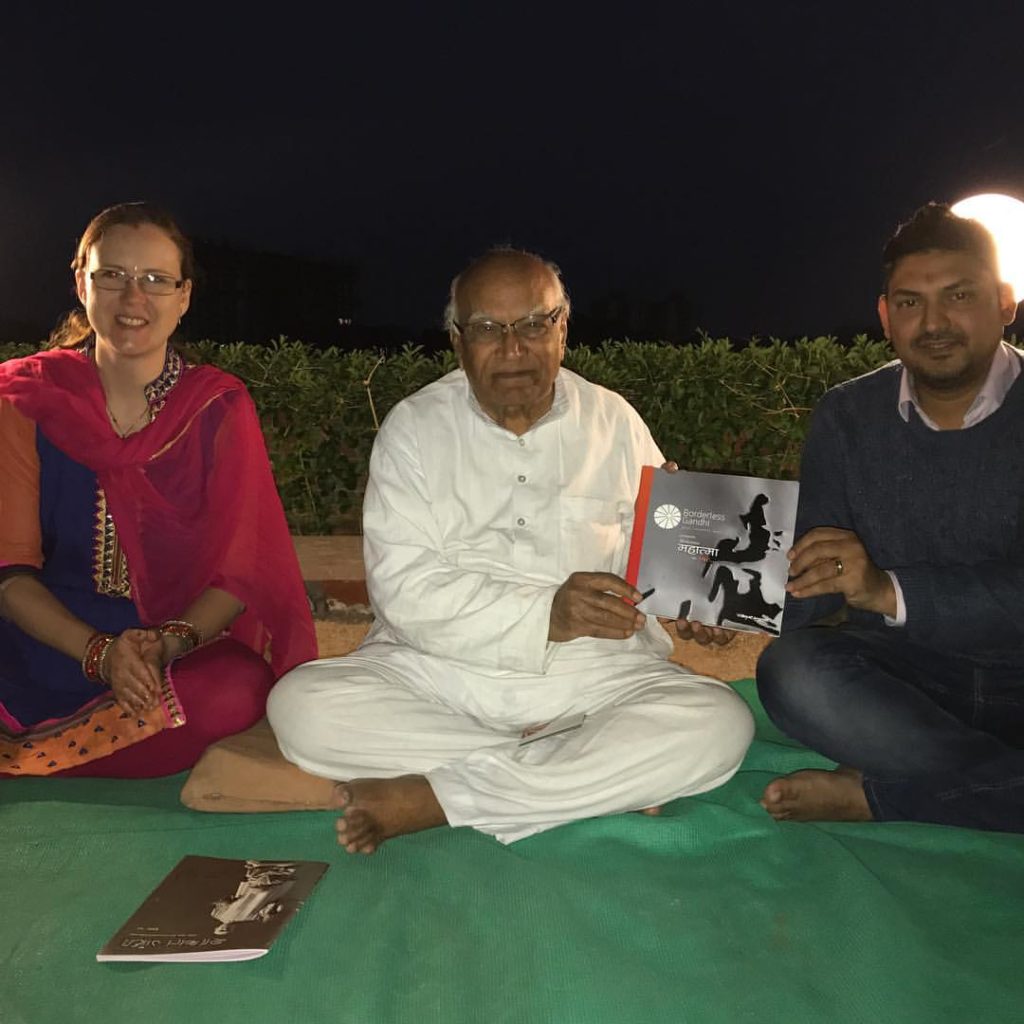 Nilesh and Lene with the director of the Sabarmati Ashram. (Source: Borderless Gandhi)
The husband-wife duo chose Perth as the natural launch site for Borderless Gandhi, based on the city's multicultural population and peaceful environment.
The exhibition 'Borderless Gandhi Presents Mahatma in Colour' is a collection of photos taken throughout Gandhi's life that have been digitally restored and coloured, to provide a representation of Gandhi for the 21st century.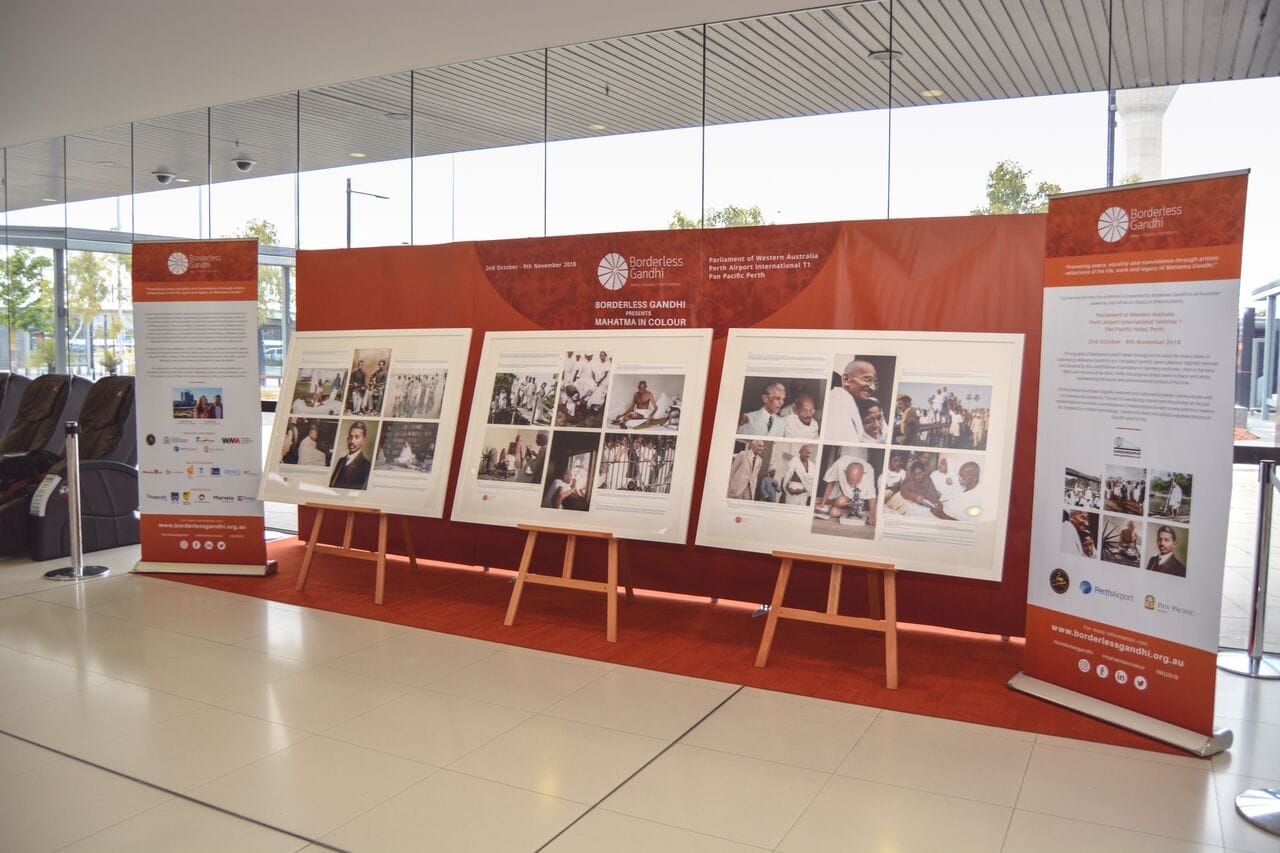 Borderless Gandhi exhibition. (Source: Borderless Gandhi)
The exhibition marks an increased effort from Western Australia to strengthen its ties with India, most notably through a proposed direct air service between Perth and India.
"While Western Australia works to build stronger ties with India, including through direct flights between India and Perth, WA's Indian communities continue to facilitate and enhance our relationship through projects such as this thought-provoking exhibition," Premier of Western Australia,
Mark McGowan said.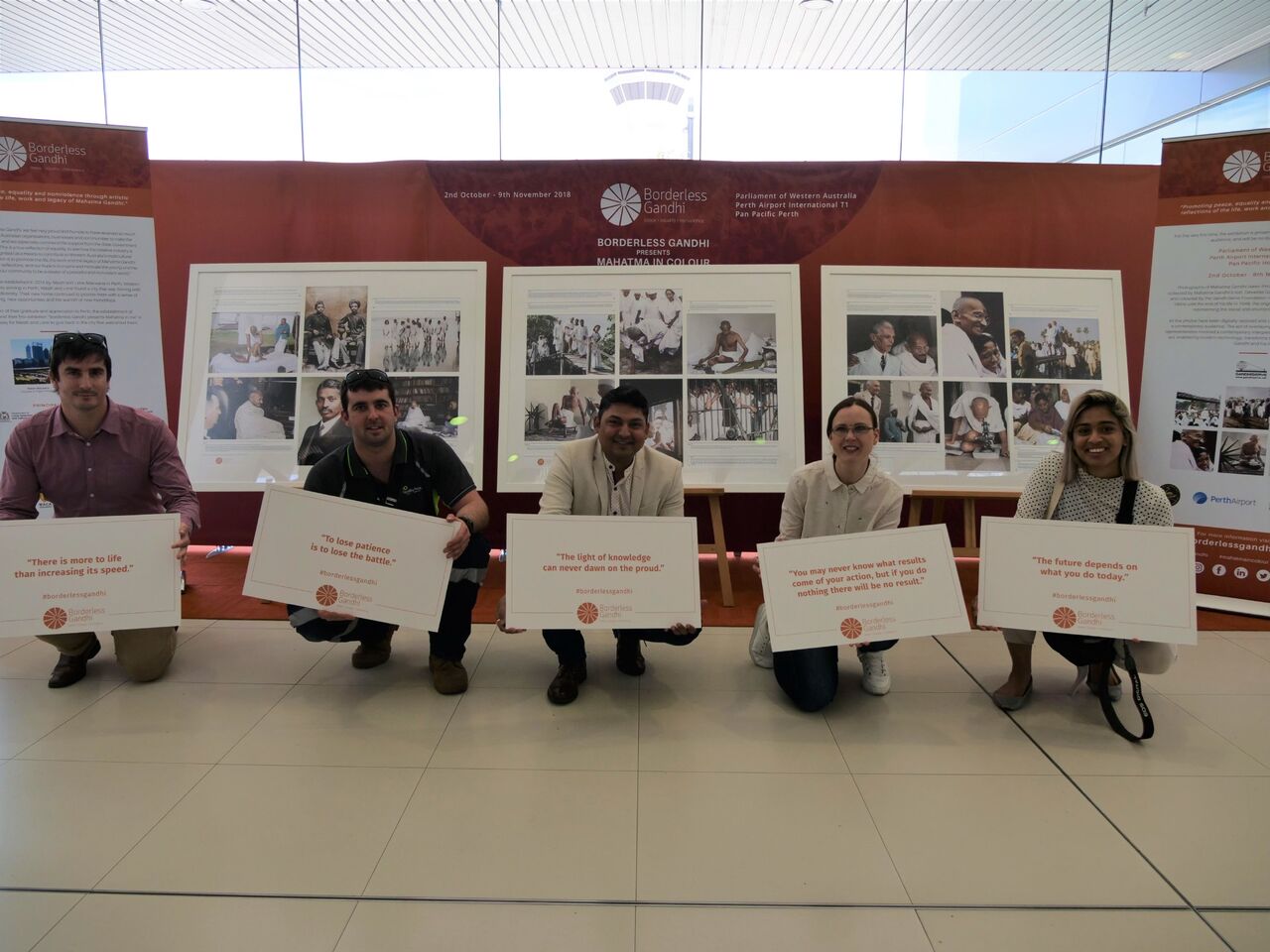 Borderless Gandhi exhibition. (Source: Borderless Gandhi)
Western Australia's Minister for Tourism, Paul Papalia, has also supported the exhibition and recognised the Indian community's role in Western Australia.
"Western Australian Indian communities are a thriving, growing and vigorous part of our multicultural State's remarkable cultural diversity. They have made significant contributions to the development of this State on every level, not the least of which is their contributions to the arts," Papalia said.
Founded in 2014, Borderless Gandhi is working closely with local businesses and the Western Australian State Government to continue to develop personal relationships with India and build upon soft diplomacy initiatives.