These four women entrepreneurs are reinventing the beauty landscape in India and offering the luxury consumer a whole new world of natural beauty.
The Indian beauty landscape is glowing at the moment. Despite the onslaught of international players and the increasing availability of highly specialized
K-beauty products
, there have been several new entrants in the domain in the past few years. With Indian customers demanding high-quality efficacy and a glamorous look and feel, the bar is getting higher and higher for brands, and they're keeping up.
One of the key USPs that Indian brands are banking on is the country's rich legacy of natural beauty regimes and time-tested ingredients. That, along with luxurious packaging, innovative design and Instagrammable branding, is beginning to mark a new age of Indian beauty. Here are four women entrepreneurs who are in the lead.
Shubhika Jain is just 24 years old but has already laid the foundations of a global luxury wellness brand based on sustainable foundations in the heart of India. Her company RAS Luxury Oils produces products for skincare and hair care meant for an international clientele, and is already well respected amongst the beauty community in India.
Jain benefited from her illustrious Raipur-based business family in more ways than one. With their farms spread over hundreds of acres in the Chhattisgarhi capital, she grew up as a true daughter of the soil, and is still as comfortable in the fields and even in the family's dairy farm as she is in the laboratory or luxury retail outlets around India. After joining the family business in the agri-biotech segment, she began handling the company's essential oils and aromatic crop division.
It was during this period that she realised the potency of the products the company made and supplied to perfumers and others. "It made me believe in our product and its healing properties and that we could give back to society and contribute in a positive way with our expertise in oils, helping people lead a holistic chemical-free life," notes Jain.
The effervescent young entrepreneur goes on: "With the global natural and organic movement, people are becoming more aware of the ingredients that go into the products they use and want to eat better food, wear better clothes, and apply better products on their bodies."
The RAS Luxury Oils range includes body oils, body polishes, essential oils and face serums. They are 100 percent natural and all ingredients sourced from ethical farmers besides the family's own farms. The brand retails through various online and offline channels, including five-star hotel spas in Mumbai, Hyderabad, Kochi, Bengaluru and Chandigarh, and beauty e-commerce major, Nykaa.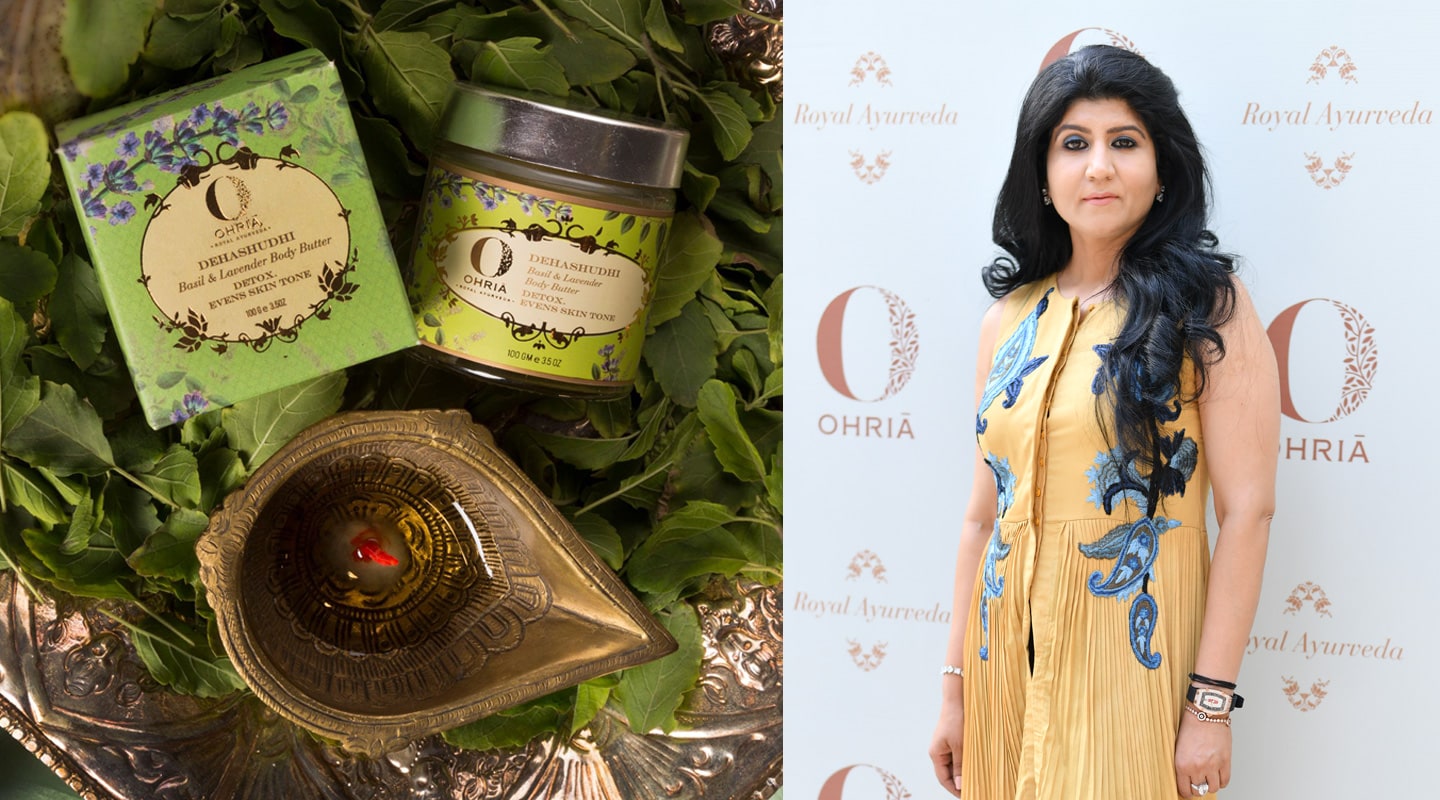 Rajni Ohri
Rajni Ohri started making beauty products from home as a hobby while she was still a homemaker raising two children. And then, a year ago, at age 40, she set up her own company Ohria Ayurveda to sell natural beauty brands and, like her friends would say, "went commercial".
Her plunge into the $950 million Indian beauty market that grows at 15–20 percent a year wasn't an impulsive decision. Ohri, who studied design from National Institute of Fashion Technology and prior to that English literature, had long been obsessed with the miracles that Ayurveda offered.
At a much younger age, she had travelled to Rishikesh to master traditional Ayurveda from an acharya there. "Under the acharya's guidance, I learned about the preparation of hair oils, butters and salves, pishti, bhasms, and so on, and acquired holistic knowledge of Ayurveda," she narrates.
Ohria Ayurveda sources all sacred and potent herbs as well as plants that are to be used as ingredients in her products from the Himalayas and other reliable sources. And Ohri also uses "secret formulations" that she had inherited from her teacher. "Each product has a preparation process from its oils, butters, salves, plants and herbs, and mantras are chanted at an appropriate time before sunrise," she says.
The spiritually inclined Ohri pays utmost attention to balancing Panchamahabhutas (the five basic elements) in her products. A London-trained aromatherapist, she says Ohria products are a superfood for skin and hair. She herself leads an Ayurvedic lifestyle and chants mantras regularly.
The product portfolio of Ohria ranges from bathing bars, mists, moisturisers, serums, facial cleansers to body lotions, hydrating gels, shower wash, shower oils, body butter and much more.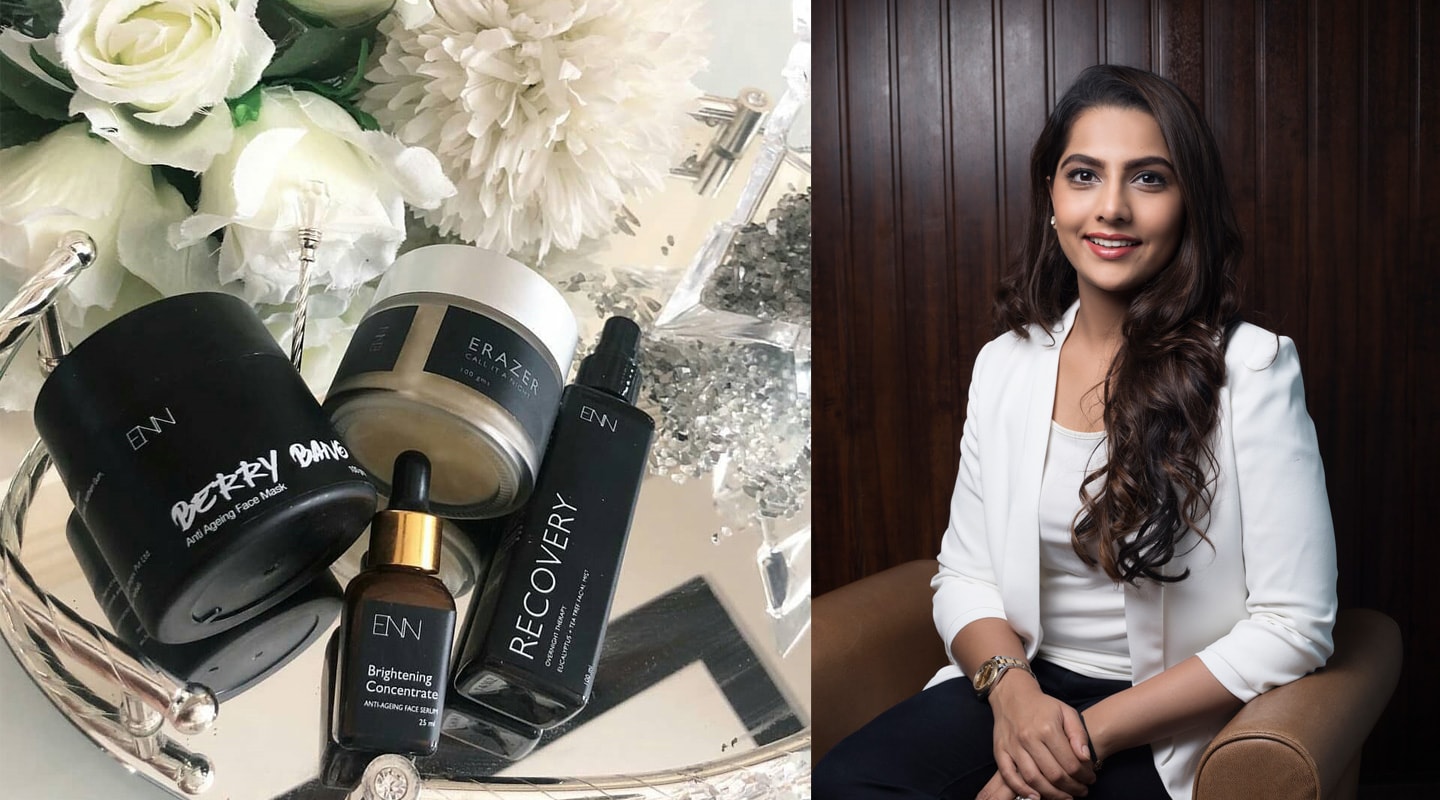 Nandeeta Manchanda
They say the obstacles are the path. For entrepreneur Nandeeta Manchandaa, what began as an aborted attempt at online fashion retail has now turned into a luxury, nature-based beauty label that can compete with top global brands, and still score high on efficacy and design.
The Delhi-based entrepreneur's label, called Enn's Closet, offers a range of 60 products, from face masks and lipsticks to luxurious moisturizers and even an 'eyebrow and eyelash cream'.
"Our products are all natural, made using high-quality ingredients sourced from all around India. They are presented in a very modern way with a high design quotient," says the 31-year-old, who has studied fashion marketing from Parsons School of Design, New York.
"India is amazing," she goes on. "There is so much to do, and we have so much available," she says, referencing India's beauty heritage. The beauty range she offers is unique in many ways: both earthy and luxurious at the same time. Their Rose Cream, for instance, uses genuine rose oil sourced from Chennai, and they are now working on a hydrating moisturizer made with ghee.
All the ingredients are sourced from certified manufacturers, and the firm's nine-member team works hard to ensure a personalized retail experience. The product range has been designed keeping its millennial consumer in mind – there are 24 shades of lipstick alone – and application is simple.
The range is available in various online and offline stores around India.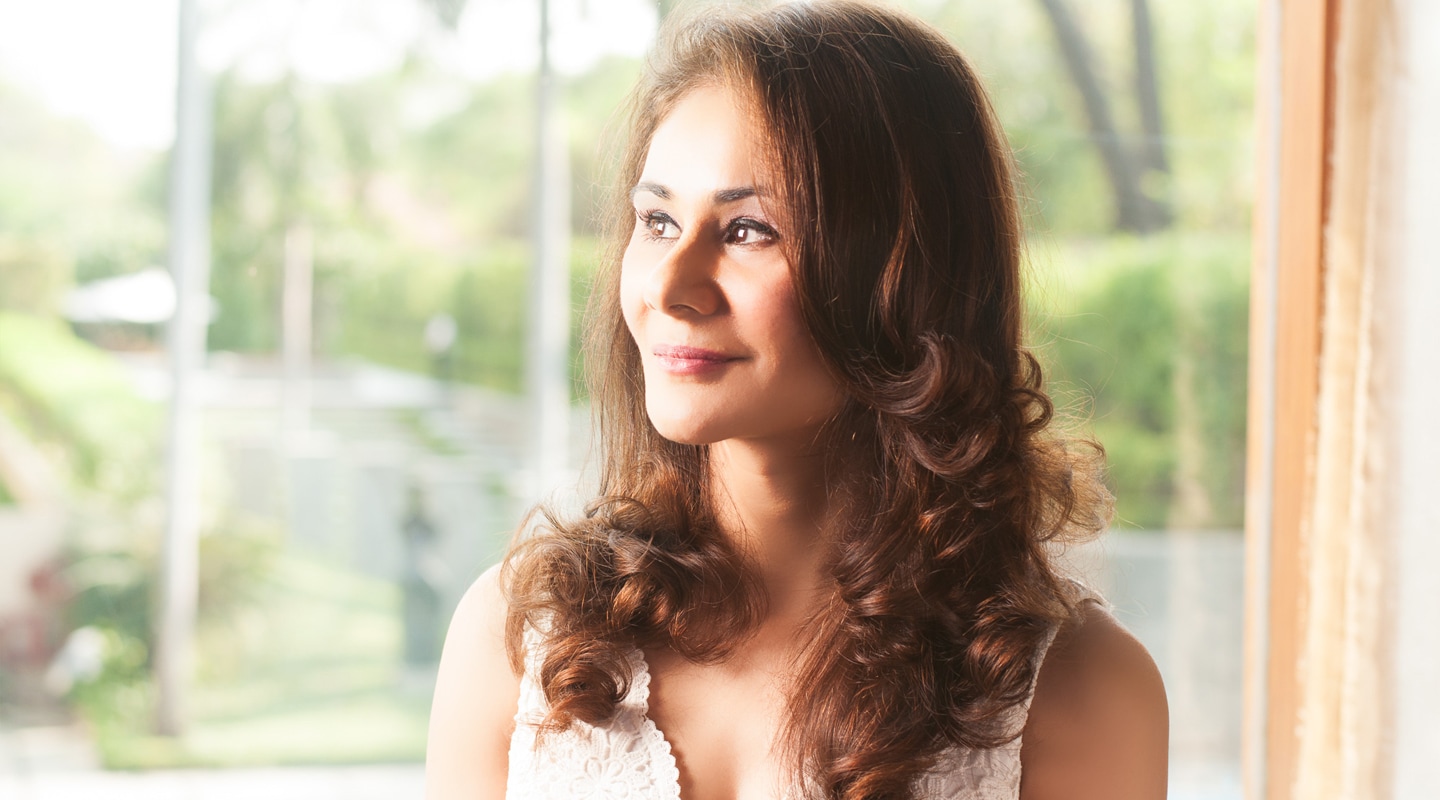 Ragini Mehra
More people are veering away from chemically created beauty products than ever before, and Ragini Mehra knows it only too well. People of her generation had for long battled allergies – apart from other skin complications like acne and even eczema caused by those products – before they embraced gentler nourishment for the skin. Even so, availability of world-class skincare products that are a perfect blend of cutting-edge technology and natural ingredients remained scarce in India until recently.
Which was why Mehra decided to fill the gap with Beauty Source, which pools the best of such products from across the world and sells them in the country that is one of the world's fastest growing markets for high-end beauty products. A few days of application of the products she supplies – such as hair and face oils from the SAN
"People are very aware of what they eat and apply to their skin," says Mehra, "and Beauty Source aims to transform perceptions, to defeat mediocrity and to expand horizons."
A veteran of 16 years in the wellness and beauty industry, Mehra is born into a family where the spirit of entrepreneurship runs deep. She is the granddaughter of the late MS Oberoi, founder of the Oberoi group of hotels. An alumnus of the prestigious Rhode Island School of Design where she studied interior design, she has had a stunning career in a raft of segments including interior design, hospitality, corporate and residential, with the high and mighty of the country as clients. She had also been the managing partner at Silhouette Salon de Beauté salon.
The range of products from her e-store currently includes Aila Cosmetics, Brickell Men Products, Egyptian Magic, Sans , Purearth, Hedonista, Valentia, Sigma Beauty, Essential Body, Feline, Ahe Naturals, Dafni and Paul Penders. She's now looking to expand further by partnering with more online and offline retailers, spas and salons.
First Published: Jan 25, 2019 4:36 PM IST