Built on the river island called Sadhu Bet near Vadodara, Statue of Unity is said to be the tallest in the world with a height of 182 metres. The statue was built in the memory of Sardar Vallabhbhai Patel, the Iron Man of India and was inaugurated by Prime Minister Narendra Modi on October 31, 2018, on the birth anniversary of Patel. As the statue completes a year, here's a look at some amazing facts about it :
With a height of 182 metres, the statue is said to be the largest in the world, taller than the Buddha Statue in Spring Temple Budha in China (128 metres), The Statue of Liberty in the US (93 metres) as well as Brazil's Christ, The Redeemer (38 metres).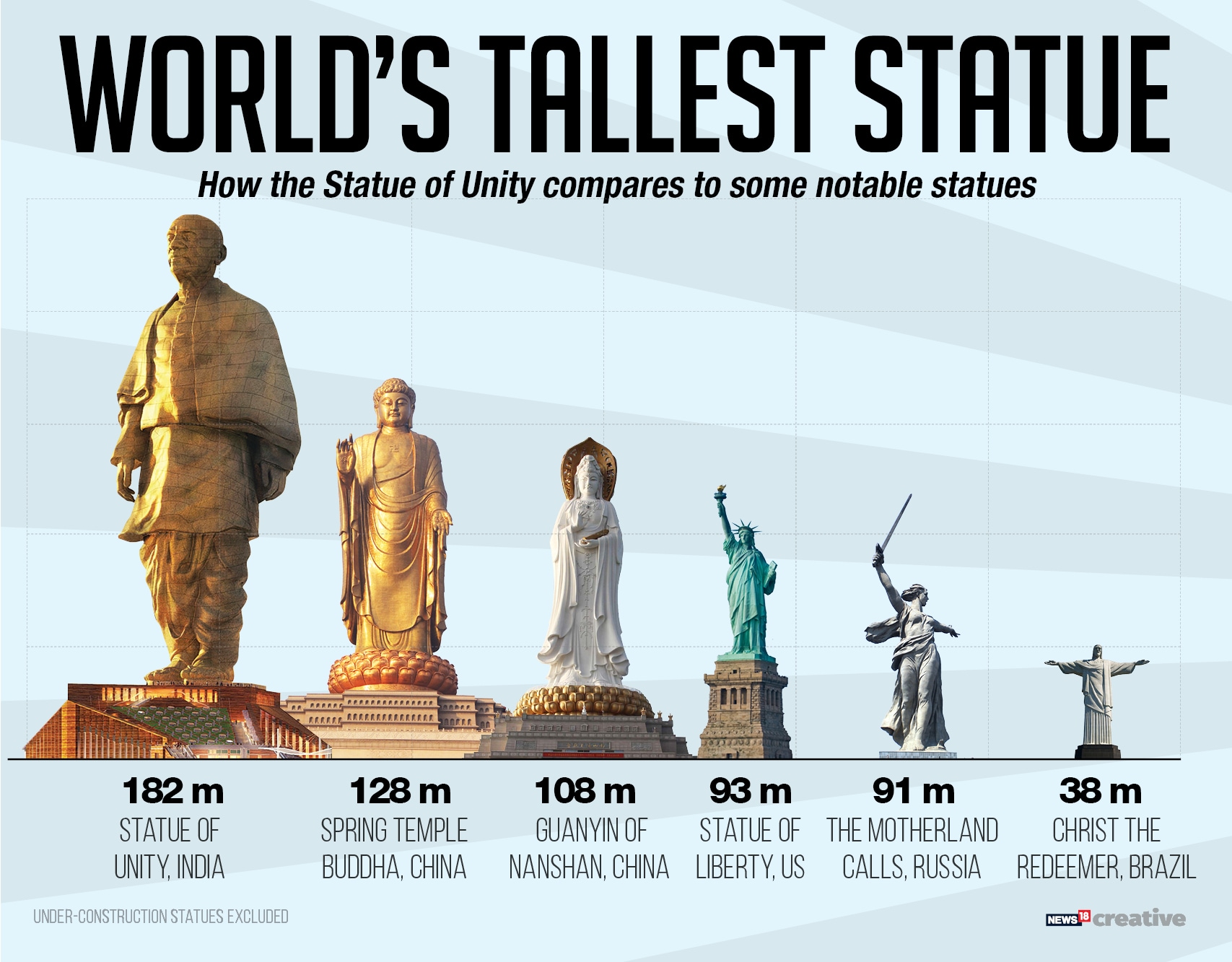 The statue is approximately 3.5 kms away from the Sardar Sarovar Dam at Kevadia in the Narmada district.
The construction of the statue was undertaken by Larsen &Toubro (L&T) with the total project costing around Rs. 2,989 crore.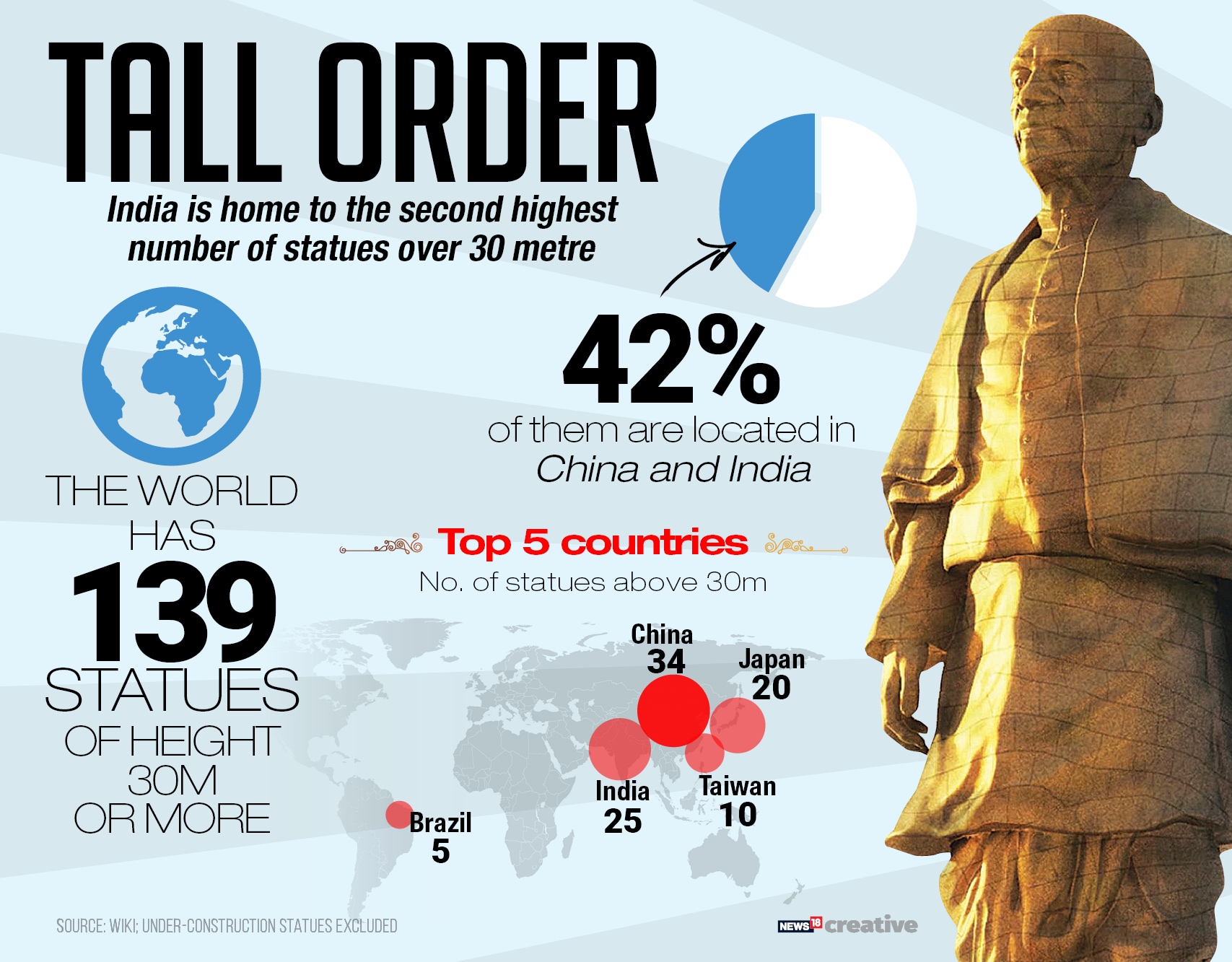 The statue has a hotel enclosed within it. The hotel named 'Shrestha Bharat Bhavan', is a 52-key, 3-star facility on two guestroom levels above a public floor containing meal services, a ballroom, and other meeting and event spaces. King rooms and suites are located on the riverside of the building, where they have access to balconies overlooking generous gardens.
The project also includes a unique museum and audio-visual department depicting the life and times of Sardar Vallabhbai Patel.
The statue also has a laser, light and sound show on the efforts of Unification of India.
The statue also has a shopping centre and a selfie point. A viewing gallery at the height of 193 metres from sea level is included in the project, which can accommodate 200 visitors at a time.
A heavy-load open lift with a panoramic view is built alongside the Statue of Unity. Visitors can rise up within statue, walk into a viewing gallery and enjoy a panoramic view of the Sardar Sarovar Nigam project and the surrounding region from an astounding height of close to 400ft.