The two films this week chase impossible dreams, and make us believe they can happen.
'Why do you look so good in those jeans?
Why do you come around me with an ass like that?
You make my thoughts obscene
This is not, not like me…'
I'm watching A Star Is Born with a grin on my face as Lady Gaga singing about Jackson Maine, her once rockstar husband now drunk husband. Jackson Maine is played by actor/director Bradley Cooper. He's the one who has 'discovered' Ally's (Lady Gaga) singing talent, and has turned her into a star by dragging her reluctant person on to the stage. Now that her star is shining, his drowns in alcohol and substance abuse. The film delicately made, but one comes away knowing we have seen it all before.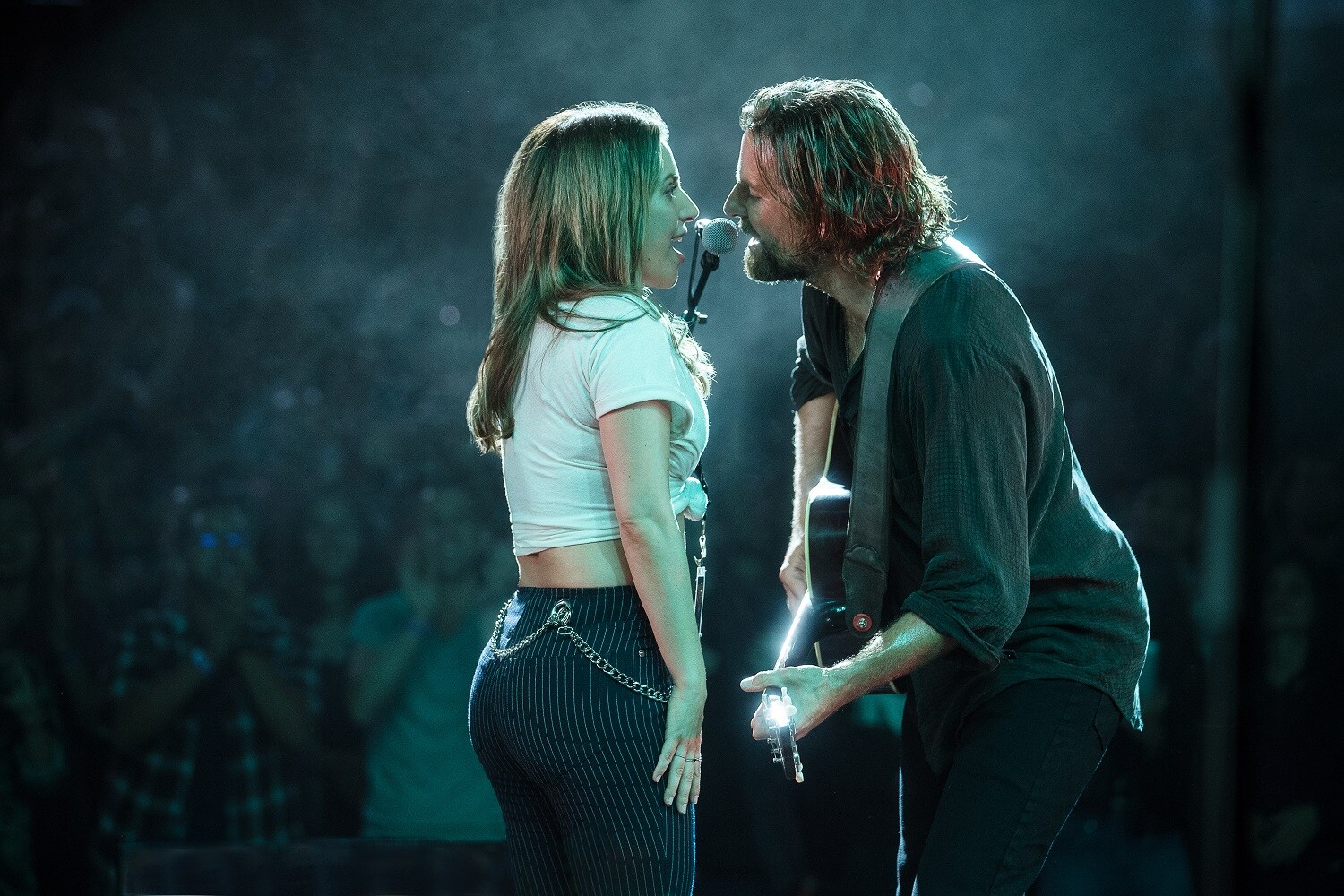 We loved Abhimaan (1973, starring Amitabh Bachchan and Jaya Bhaduri) and saw a remake of A Star Is Born as Aashiqui 2 (2013, Aditya Roy Kapoor, Shraddha Kapoor). It's a story that Hollywood loves so much it has been made three times with Janet Gaynor (1937), Judy Garland (1954) and Barbra Streisand (1976). And now Bradley Cooper and Lady Gaga recreate the magic that Clint Eastwood and Beyonce were supposed to bring to the screen.
Abhimaan gave us memorable songs and characters, from David to Asrani and even Bindu in an unforgettable role as a jealous fan squirming in her chair as the duo sings 'Tere mere milan ki yeh raina' on stage. Aashiqui 2 was aiming at the young, hip set, and songs like 'Tum hi ho' and 'Sunn raha na tu, ro raha hoon mein' became anthems, yet the film lacked magic and critics came away weeping for a different reason.
Bradley Cooper has directed this film and knows his stuff. He makes for a perfect rockstar and a ghastly drunk, but it's Lady Gaga who fills you with awe when she casually sings, 'Always remember us this way' which one secretly saves as a story of one's love…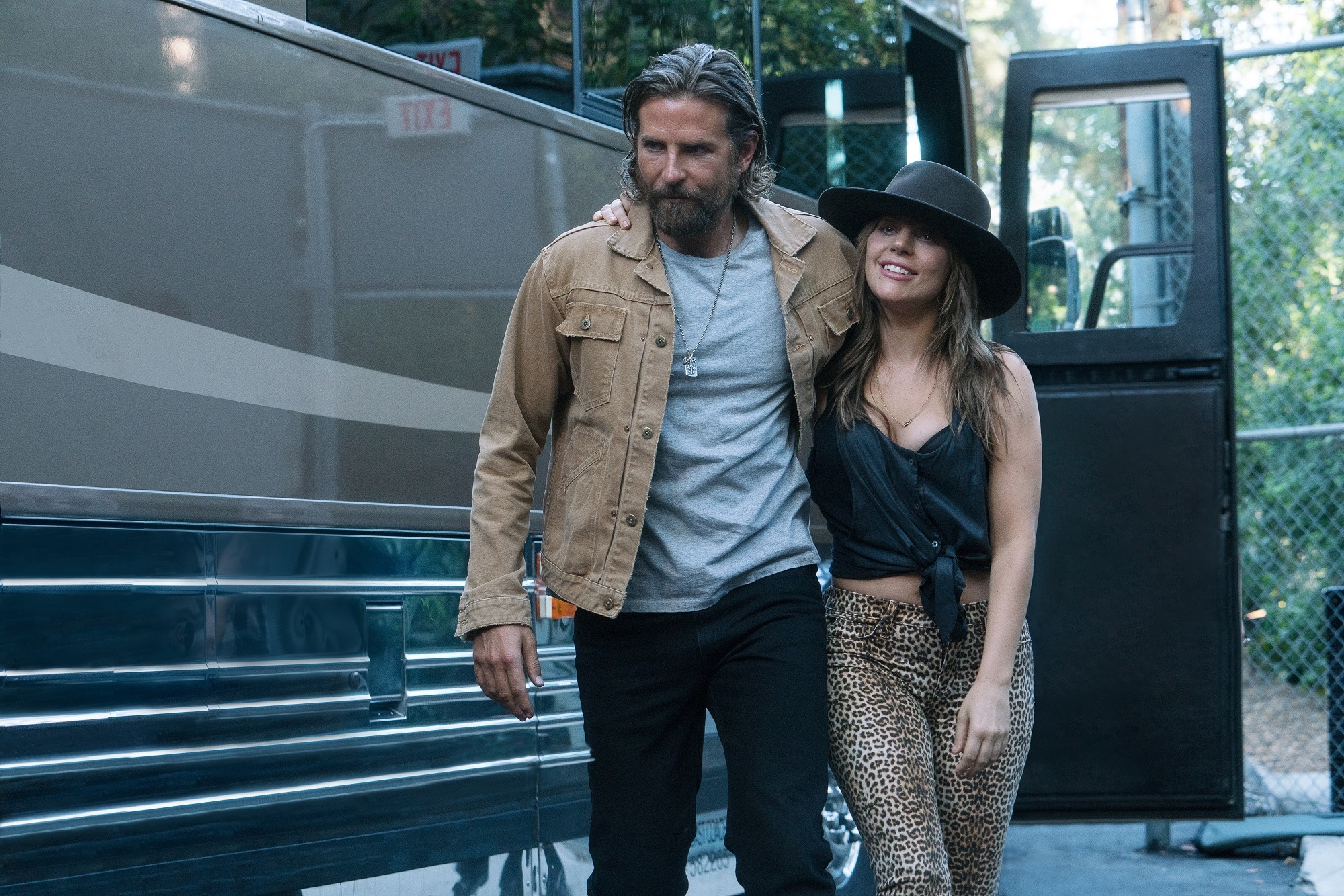 Despite the gentleness of the feelings, the raw power of their chemistry, the film left me yearning for something more, something visceral like Jaya Bhaduri's dark, stormy eyes filled with sadness and anger. I have come away from this version of A Star Is Born still remembering Gary Busey counting cash as Kris Kristofferson sings 'Watch closely now' from the 1976 version of the film, and yet, Sam Elliott (the best thing after Lady Gaga in this version of the film) reversing the car with tear-filled eyes after hearing Bradley Cooper say, 'It was you I idolised, not dad,' makes this film a contender for an Oscar perhaps...
- which releases simultaneously - is an easy shoo-in for awards. It's about Neil Armstrong, the first man on the moon, based on the book by James R Hansen, with the same title. I grew up when Skylab falling to Earth was one of the biggest things of my space nerd childhood.
So watching Ryan Gosling sliding into the module for the Apollo 11 flight in a hushed preview theatre (with no one crunching on popcorn or slurping their coffee) play Neil Armstrong the First Man on the moon was like a pilgrimage one took to the Smithsonian years ago.
I remember I had to be dragged away from the Command Module Columbia, moon dirt, the Hasselblad 70mm camera lenses and magazines, gloves, a ballpoint pen, Armstrong's Omega Speedmaster watch (Ryan Gosling owns one and he wears it in the film!), film cartridges, and even pouches with fecal matter and urine pouches (Jeez! Who looks at that?!).
Damien Chazelle does not care that films like Gravity and Interstellar have brought a new generation of armchair space travellers to the theatre. He does not worry how Villeneuve created Arrival, a story about how humans learn to communicate with aliens. Chazelle does not let the success of La La Land affect how he tells the story in First Man.
He documents the journey of the American Space Programme like a scientist historian, giving you no George Clooney floating by untethered in space saying how beautiful the sunrise is in space. He shows us the failures, the simple successes and the constant competition to be the first with the Soviet cosmonauts.
He gives us heartache and the stubbornness of the men who wanted to succeed in spite of peaceniks protesting their costly missions, despite congress questioning every penny spent. He also shows us how wives of these men only focussed on the sky lived on Earth faced with truths about their husbands not coming back, their children growing up without fathers… And to help Chazelle realise his vision comes Ryan Gosling who carries a bigger burden than just the Apollo mission on his shoulders. His grief of losing a daughter…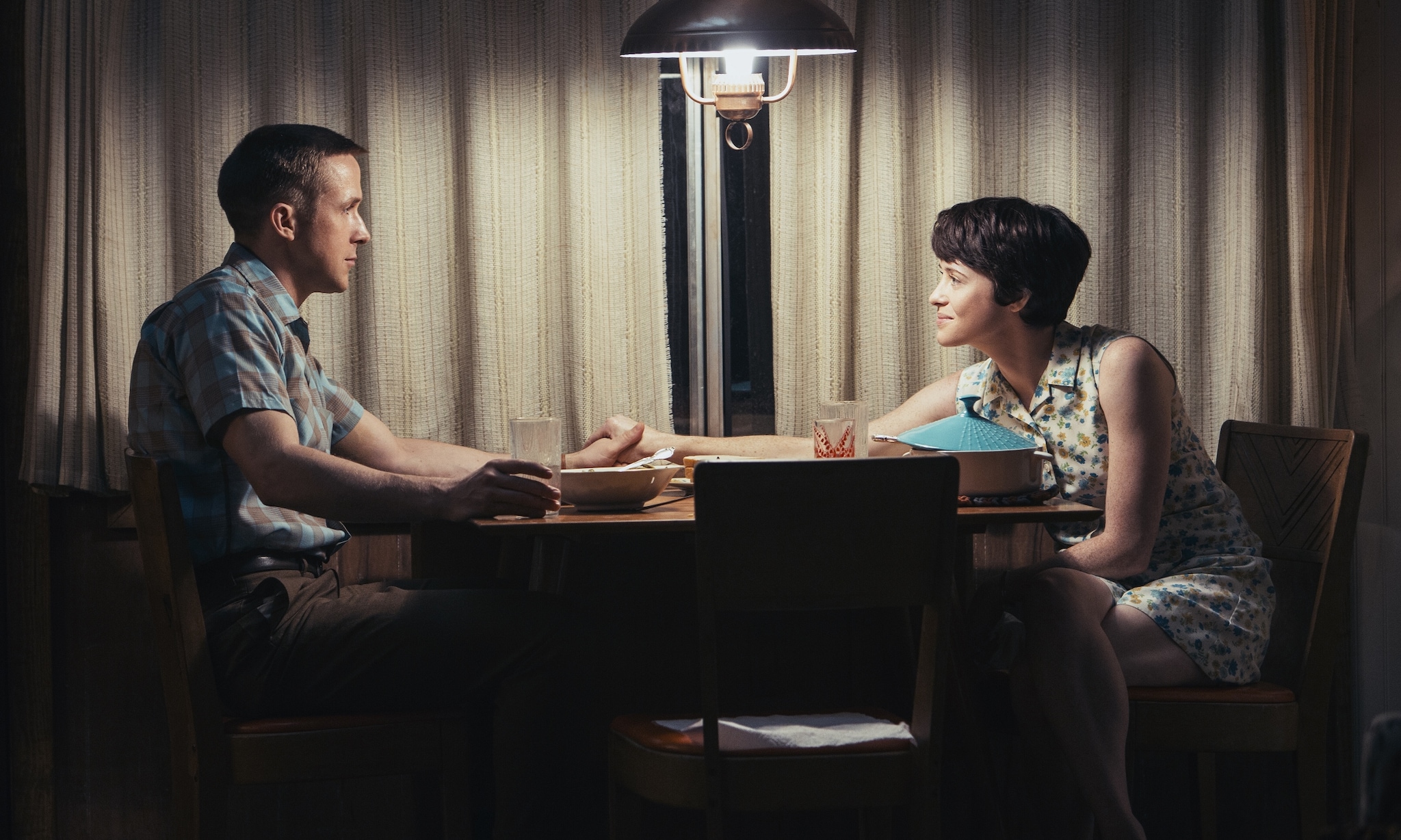 First Man (2018)
The pace of the film is not relaxed at all, despite the silences between Neil Armstrong and his wife, but there are no light moments as you saw in Hidden Figures where the amazing ladies did vast calculations faster than the computers to put the man in space.
The man is moody and taciturn, and is lost in thought, with his head firmly at his goal: the moon. You are so immersed in the story, it is not Ryan Gosling and other astronauts up on that vomit inducing multi axis chair at the training center, it is you. It is you in the failed mission, not him. It is not you in the burning Apollo 1, but you want to run out of the air-conditioned theater screaming, 'Fire'. The film is that immersive.
Of course, it helps that Ryan Gosling has the bluest eyes and never-ending eyelashes, and he makes you feel that you are inside the lander, the moon surface coming closer and closer, fuel rapidly decreasing… And when they land, it is not the men at the Nasa Center on Earth that heaves a sigh of relief, it is you.
Even though you have read everything about the successful moon landing, including the conspiracy theories, it does not matter. You are there, hypnotised by the moment, the view on the screen, the silence on the moon surface, and the tears of the First Man, and a crackling voice you know that says, 'One small step for man, one giant step for mankind.'
The two films this week chase impossible dreams, and make us believe they can happen. If you are chasing yours, and success seems to elude you despite all the hard work you are putting in, or just when hope seems to be fading, pause and step into the theaters to watch these very different dreams come true...
Manisha Lakhe is a poet, film critic, traveller, founder of Caferati — an online writer's forum, hosts Mumbai's oldest open mic, and teaches advertising, films and communication.