Forget Tobey Maguire, Andrew Garfield and even Tom Holland! Miles Morales is here! Comic book fans will roll their eyes and say they met Mile Morales ages ago, but here we are, in 2018, watching yet another Spider-man movie.
Venom was good but was it necessary? Jungle Book was awesome, but was Mowgli necessary? What is the need for another Spider-man movie? Tom Holland was better than the other two, and now why an animation film? But when Sony Pictures decides to show me the film ten days before its release, I realise that the marketing guys recognise fantastic content when they see it. I know I have to make sure that you book the tickets twice (once with the kids and another time without the kids so you can be one yourself) before I have collected my jaw off the floor, when my eardrums are still vibrating like crazy, resonating with brain still amazed at what it has seen and is still assimilating it, hoping they would replay some scenes, also noting that I would need to give special care for my poor heart that has been wrung from scene one and touched and touched and touched until the last line of the film that is completely brilliant and makes me want to open another tab on my computer and search for a Spider-man costume to buy. That's a sentence that consists of several sentences falling over each other striving for attention. Spider-man: Into The Spider-verse is a bit like that. An experience within an experience, a sensory overload.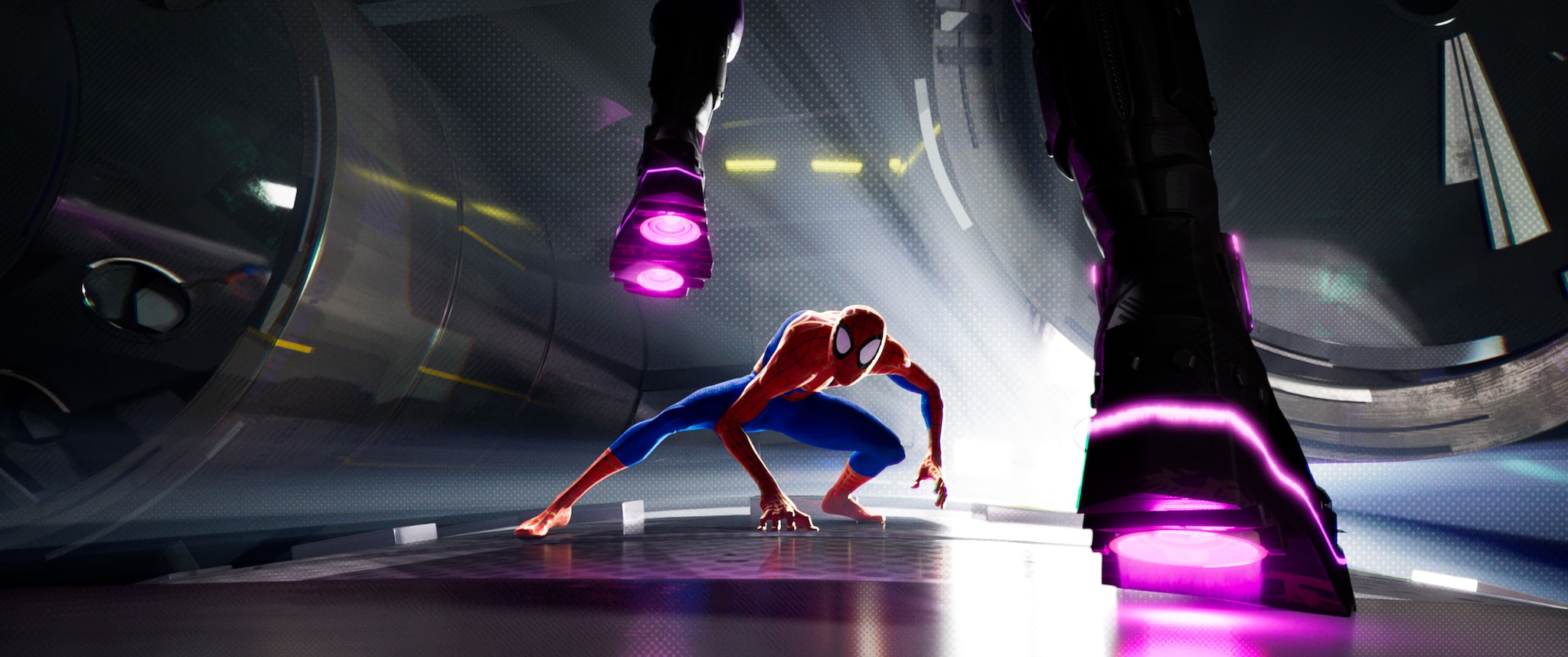 Spider-Man: Into The Spider-Verse
It's like how the memory of a juicy grape you bit into as a child (found that skin tasted bitter and acidic but the juice was sweet and heavenly) and how you pretended to be Princess and wished someone would peel the grapes for you as a teen, and then when you grew up, you learnt to appreciate the difference between Chardonnay and Sauvignon, Muscadet and Petite Arvine.
It's like knowing the difference between a New York Style cheesecake and Philly cheesecakes. It's like knowing who would wear an Apple watch and who would the Jaeger Lecoultre Reverso. Wait, am I still talking about Spider-man here? Indeed.
This Spider-man movie takes everything off the charts. Visually, you crave for a rest where falling autumnal leaves offer you a respite, or maybe snowflakes. But filmmakers Phil Lord and Chris Miller (they made 22 Jump Street, The Lego Movie, Cloudy With A Chance Of Meatballs) have decided that you will be overloaded with visual magic. Autumnal leaves are magic but two Spider-men swinging through the trees being chased by Doc Ock who is chopping those trees off is not visual respite. You are at once afraid of the mean doc, and are joyful because the Spider-men are happy to work as a team. Snow falling in white blobs that turn into water when Miles Morales watches his dad grieve over his dead brother do a number on your heart, but visually, stunning.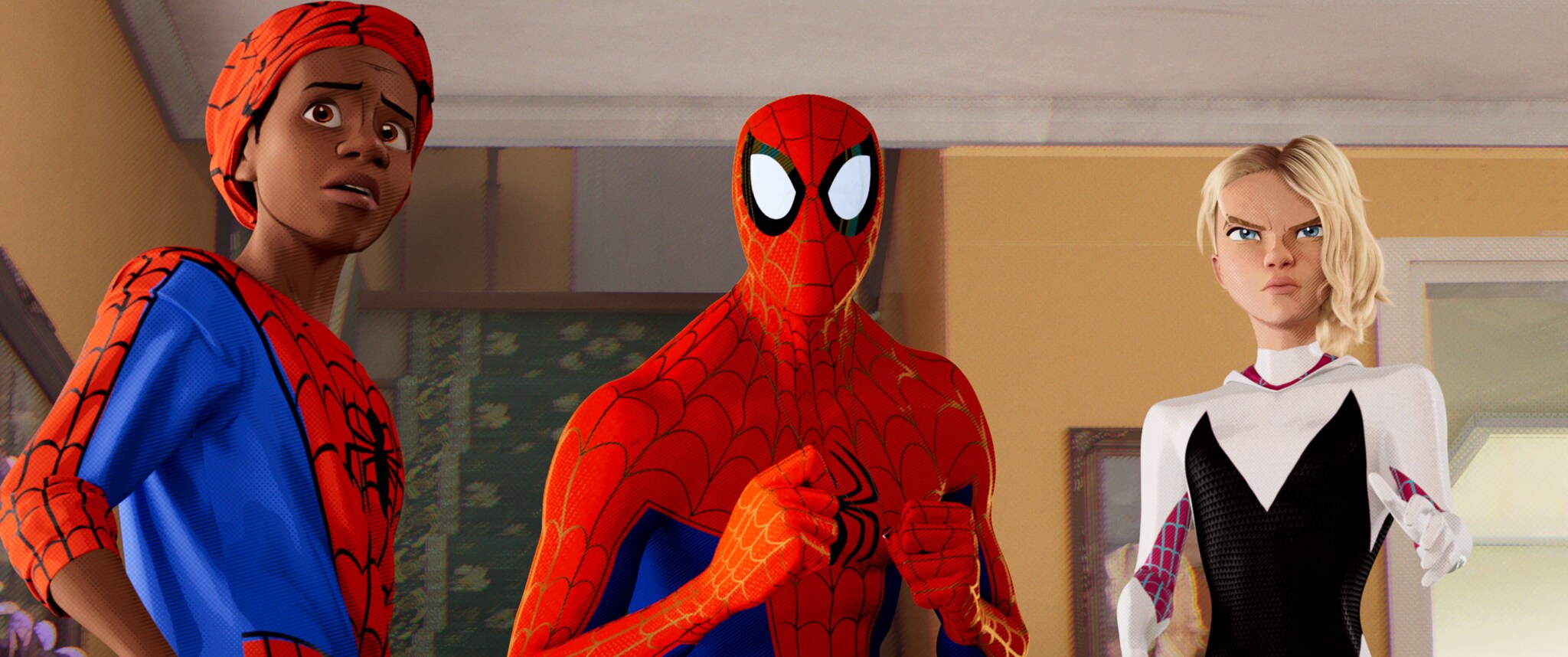 Spider-Man: Into The Spider-Verse
I have never really liked Spider-man. He is the most 'bechara' of all superheroes. A reluctant one, nerd bitten by a radioactive spider, who is conflicted most of the time, and turns into a loner, is almost rude to his aunt, does not deserve an uncle who cares so much and completely unworthy of Mary Jane. But he's young too. And maybe his search of sympathy from everyone got me annoyed. And it took Tom Holland to make the old ticker to beat a tad faster, and take a second dekko at Spider Man as 'hero'. Miles Morales is another thing altogether.
The story reaches out and touches you instantly. A young lad who is being taken to a new school, new environment because his parents want him to have a chance at a better life. This phenomenon of parents wanting better for the kids is so real, you immediately identify with both the parents as well as the kid. When they introduced Miles Morales in the comic books, the critics said that the character was too politically correct: a black kid with a Puerto Rican mother. But it doesn't matter. His story is even more universal. You will like Miles Morales instantly. You too have idolised someone other than your dad and have experienced heartbreak when their feet turned out to be made of clay…
But then in parallel universes, other Spider-men, Spider-woman and Spider-pig have gone through the same experience. As Spider Gwen says, 'We are qualified to understand what you are going through.'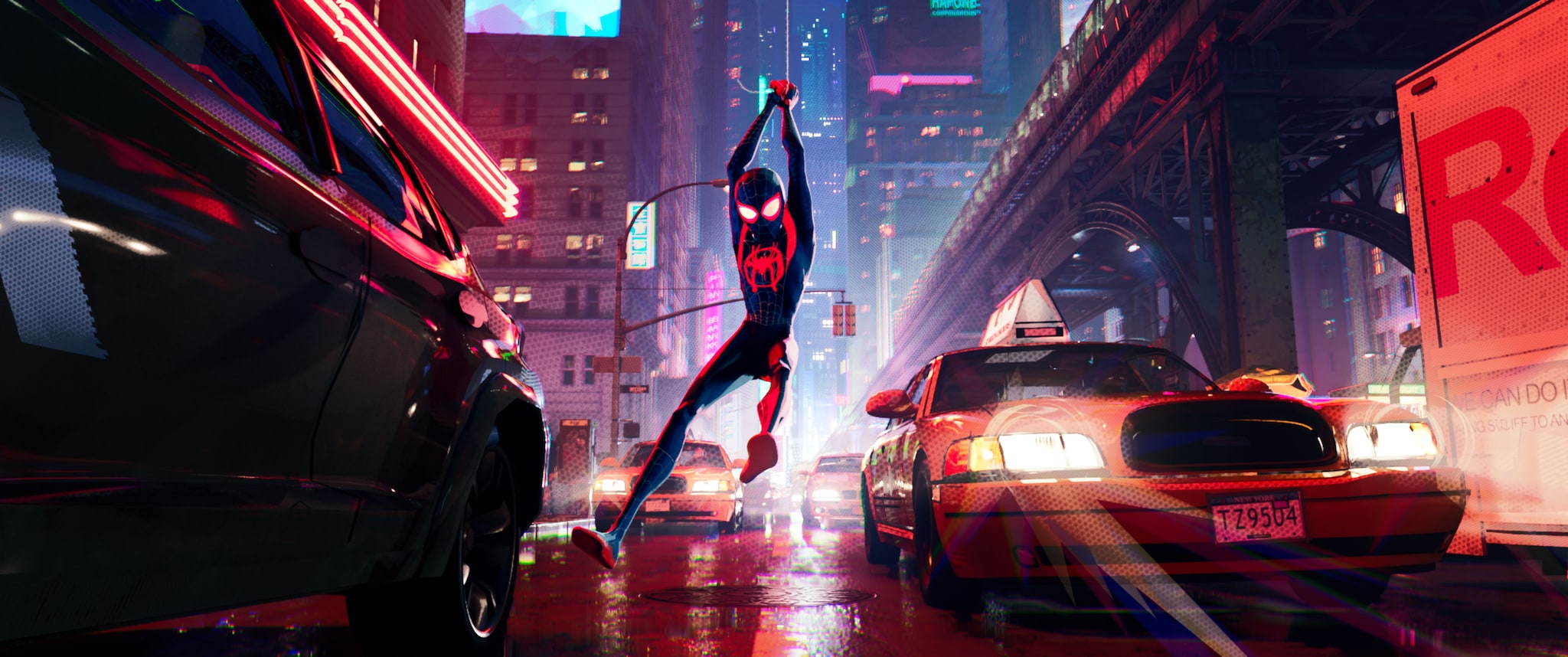 The writing is super clever. Take the Spider people for example. Spider Ham is a pig (and the dialog says, 'Is it legal to say, 'That's all folks!'?), Spider Noir (voiced by the inimitable Nicholas Cage) needs to understand the Rubik's cube. Spider-man who is lonely has let himself go, and has to wear Gym pants. Spider Gwen is perhaps the right person to say the dialogue that solves the mystery of why we as a generation of film-watchers cannot help watching superhero movies. She says, 'Anyone can wear a mask. Anyone can be Spider -man!'
The film releases on December 14, 2018, when schools will just about close for the winter holidays. If you are a parent, I would advise you to watch it alone first, and not tell the kids you screamed with delight as the fights between the good guys and bad guys happened on the screen, you did not breathe when the Night Prowler stalked Mike Morales, and you cackled in glee when Mike put his hand on Kingpin's shoulder and said, 'Hey!'
You go to the second showing of the film with the kids and come away dazzled by the mind blowing comic book treatment of the the film and eat popcorn with the furious action and pause when Spider-man holds on to the web as the world collapses around him in slow motion. This film will change the way you look at animation films. Oscars for spectacular visual effects, anyone?
Cast:
Shameik Moore, Hailee Steinfeld, Mahershala Ali, Jake Johnson, Liev Schreiber, Brian Tyree Henry, Luna Lauren Velez and Lily Tomlin.
Manisha Lakhe is a poet, film critic, traveller, founder of Caferati — an online writer's forum, hosts Mumbai's oldest open mic, and teaches advertising, films and communication.