Varun Hegde, Dattaprasad Shetkar and Kedar Borkar are preparing to revive the forgotten games of Goa.
"Dig your heel in the mill. Yes, the mill. That tiny pit in the ground. Hold the marble with both hands. Aim. Throw. If the marble lands in the heart of the pit, you hit other marbles. Then, conquer another mill. Measure distance with your foot and fingers. Focus. Strategise…"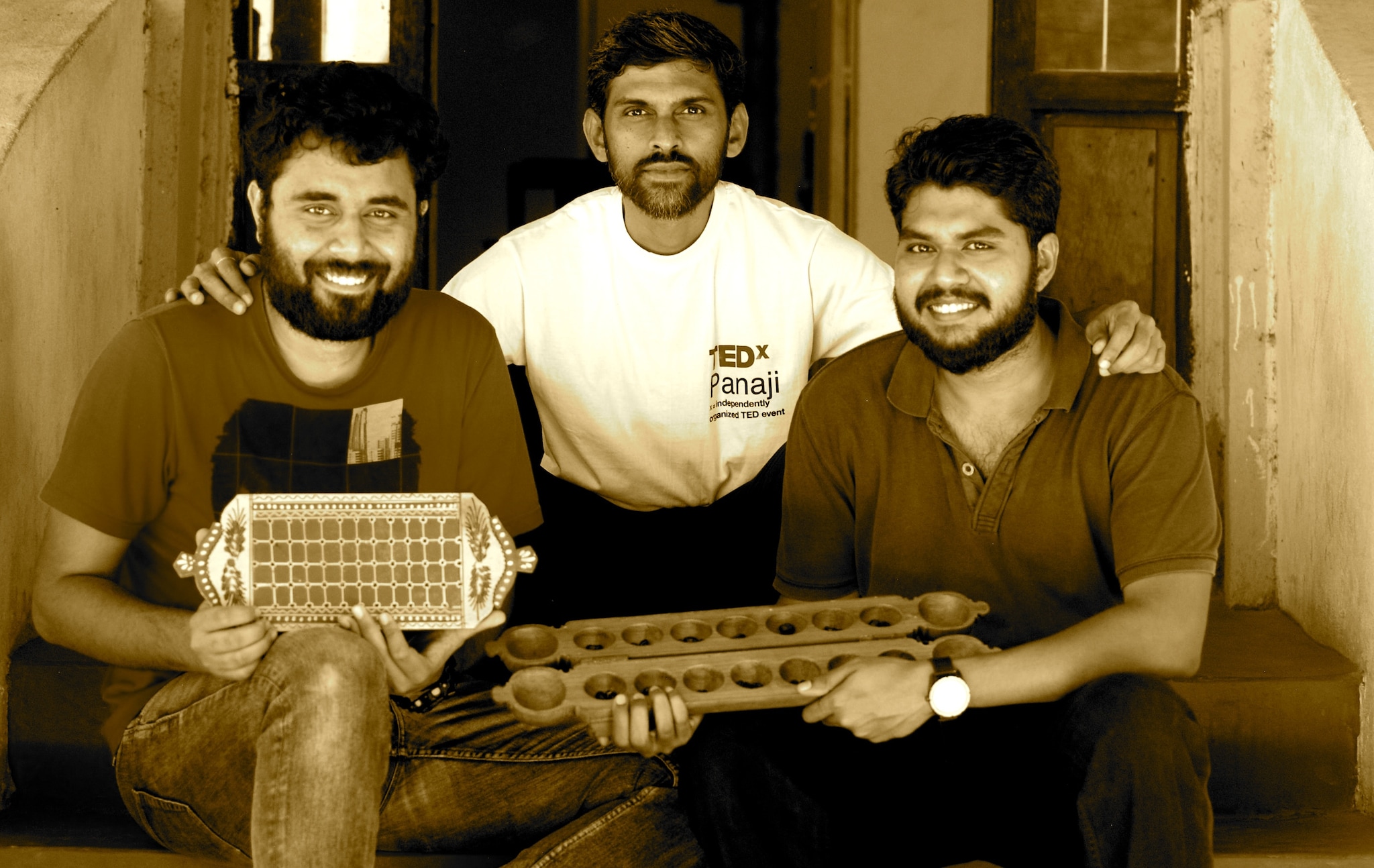 Men behind the games (left to right): Varun Hegde, founder, Soul Travelling, Dattaprasad Shetkar, brand consultant, Kedar Borkar, co-founder, Soul Travelling.
Under the boughs of an ancient mango tree in the tony Sadhana Dell Arte (Merces, Goa), brand consultant and revivalist Dattaprasad Shetkar was spewing rules of Goddeyaani, a game Goans played with lemon-sized marbles (godde).