Mini
For decades, Eurail Passes have been synonymous with borderless rail experience throughout Europe, providing multi-destination train travel across the continent.
For decades, Eurail Passes have been synonymous with borderless rail experience throughout Europe, providing multi-destination train travel across the continent. With just one rail pass, travellers can travel in and through up to 31 different European countries, and access extra benefits and discounts along their journey. Eurail Group partners with hotels, transport companies, and attractions to offer additional special benefits to all Eurail Pass holders across Europe.
Here, Yi Ding, market manager, Asia, for Eurail Group, talks of Eurail's continued focus on India, the new Rail Planner app, best routes and available discounts.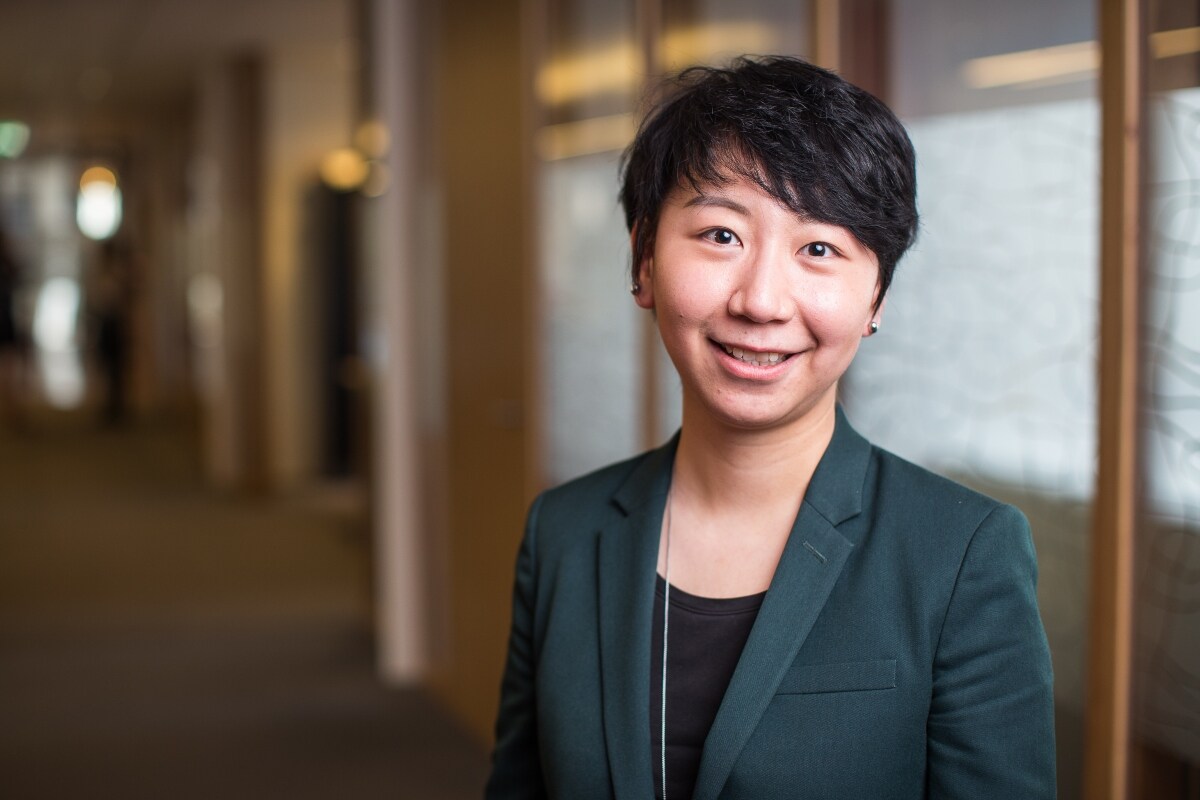 Yi Ding, Market Manager, Asia, Eurail Group (Photo courtesy: Eurail Group)
India as the third largest Asian market: India is the third largest market in Asia. We have been in the market for decades but from 2016, India was prioritised as one of the key markets for Eurail. We have taken new initiatives are to encourage Indian travellers to opt for Eurail Pass, offering bespoke experiences and showcasing a simplified portfolio of Passes, with specific product and pricing changes, tailored to suit every traveller. Going forward, we do expect a double-digit growth year on year for 2019.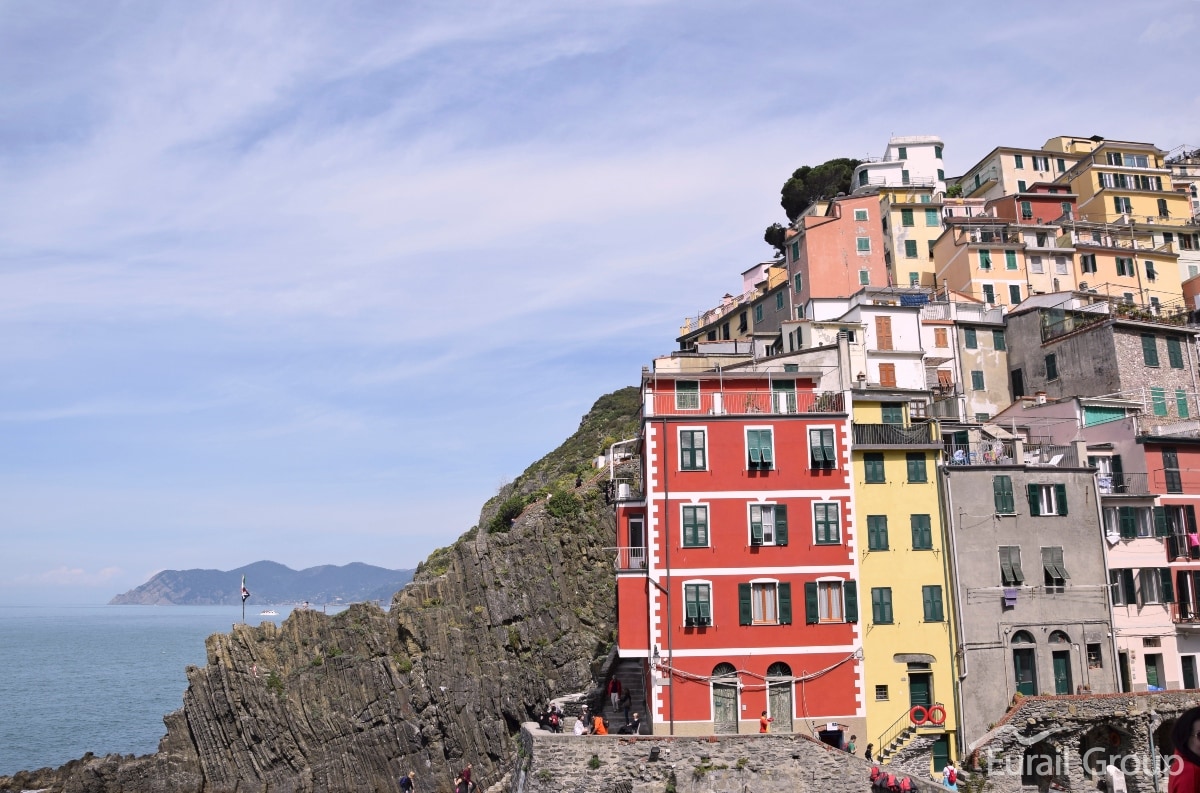 Cinque Terre, Italy (Photo courtesy: Eurail Group)
Multiple route options: Eurail covers more than 10,000 railway stations in Europe and provides the Rail Planner App for planning rail routes, which enables travellers to DIY their routes travelling in Europe. Until May 2019, around 70 percent of the Indians travelling on a Eurail Pass have chosen a Eurail Global Pass, that allows endless rail travel in up to 31 European counties.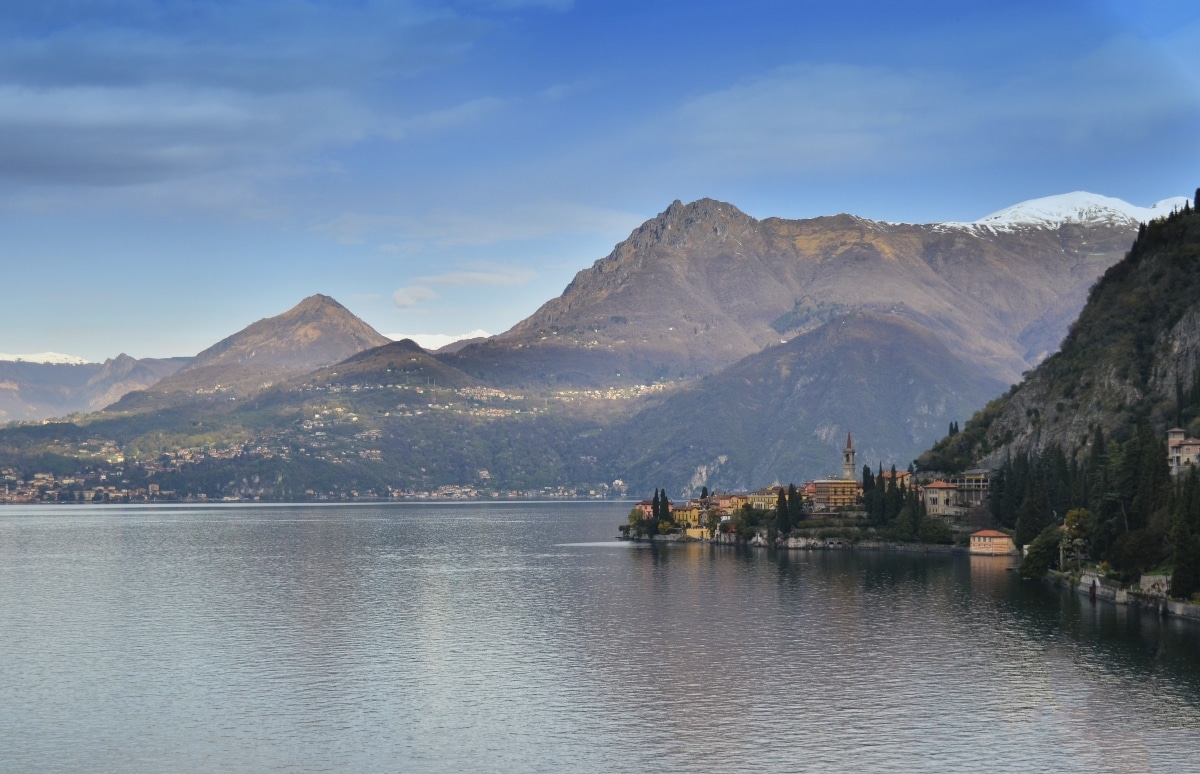 The photograph was taken from the Bernina Express in Switzerland (Photo courtesy: Eurail Group)
The most popular routes: The 10 most popular destinations, in terms of countries, opted by Indian travellers are Switzerland, Germany, Italy, Austria, France, The Netherlands, Belgium, Czech Republic, Spain and Denmark. The itineraries in the top 3 countries which Indian travellers choose the most are Luzern-Zurich/Engelberg-Luzern/Zurich-Luzern in Switzerland; Frankfurt-Koln/Munich-Salzburg/Koln-Frankfurt in Germany; and Rome-Florence-Pisa-Venice in Italy.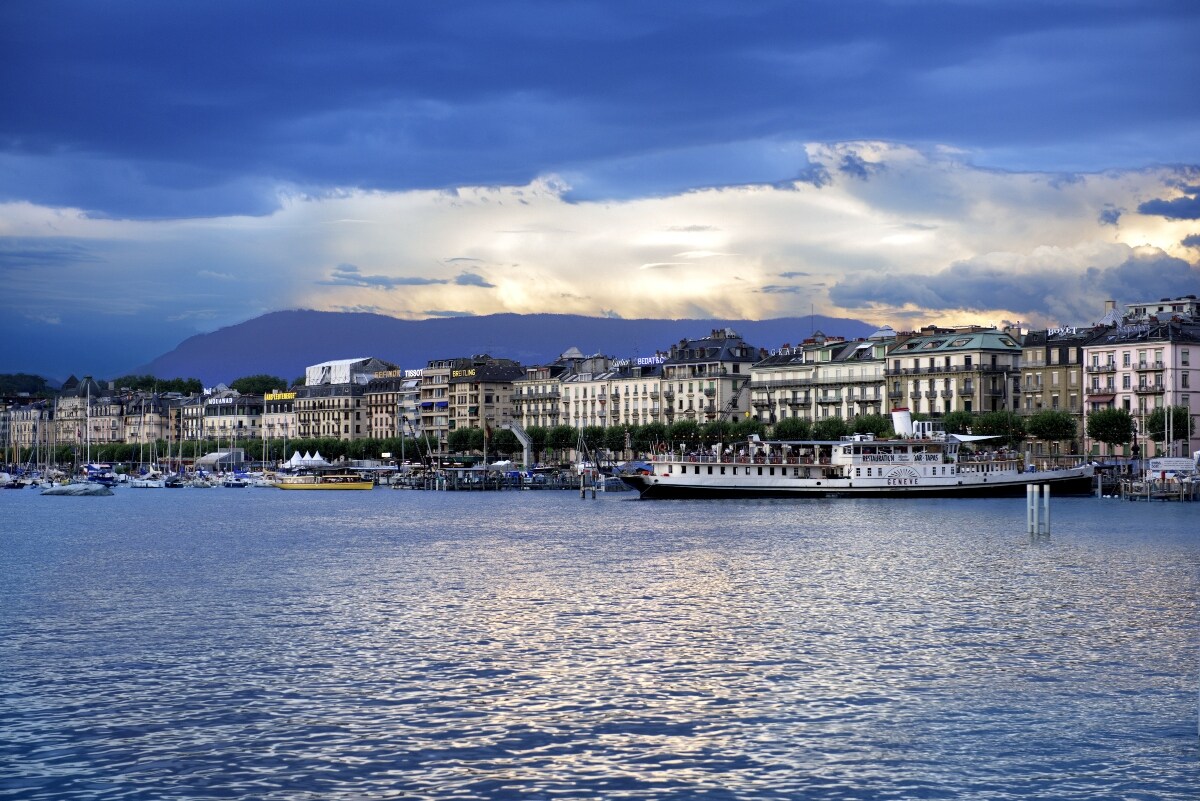 Panoramic view of Geneva (Switzerland) (Photo courtesy: Eurail Group)
Currently, Indian travellers are very interested in the railway lines around the Alps and are also heading to the coastal routes of the Mediterranean region. As we see that 'enjoying the scenery along the way' is also a great motivation for Indian travellers.
Scenic rail routes: There are dozens of scenic train routes in Europe, but among the most popular are the Golden Pass train, running between Lucerne and Montreux, which offers the perfect view of a range of Swiss delights, including the Alps, pristine vineyards and lakes, small villages, and bigger cities. The Rhine Valley in Germany, which follows the famous Rhine River through vineyards, between mountains, and past dozens of castles and quaint picturesque towns and again the Cinque Terre in Italy, with scenic train routes that follow the country's dramatic coastlines. The train journey between Levanto and La Spezia, for example, is brief but beautiful, and it gives travellers a stunning vantage point of this dramatic corner of Italy.
All these routes can be enjoyed with a Eurail Global Pass, or with a Eurail One-Country Pass for those who want to spend their vacation experiencing one European country only. For details, visit
https://www.eurail.com/en/eurail-passes
.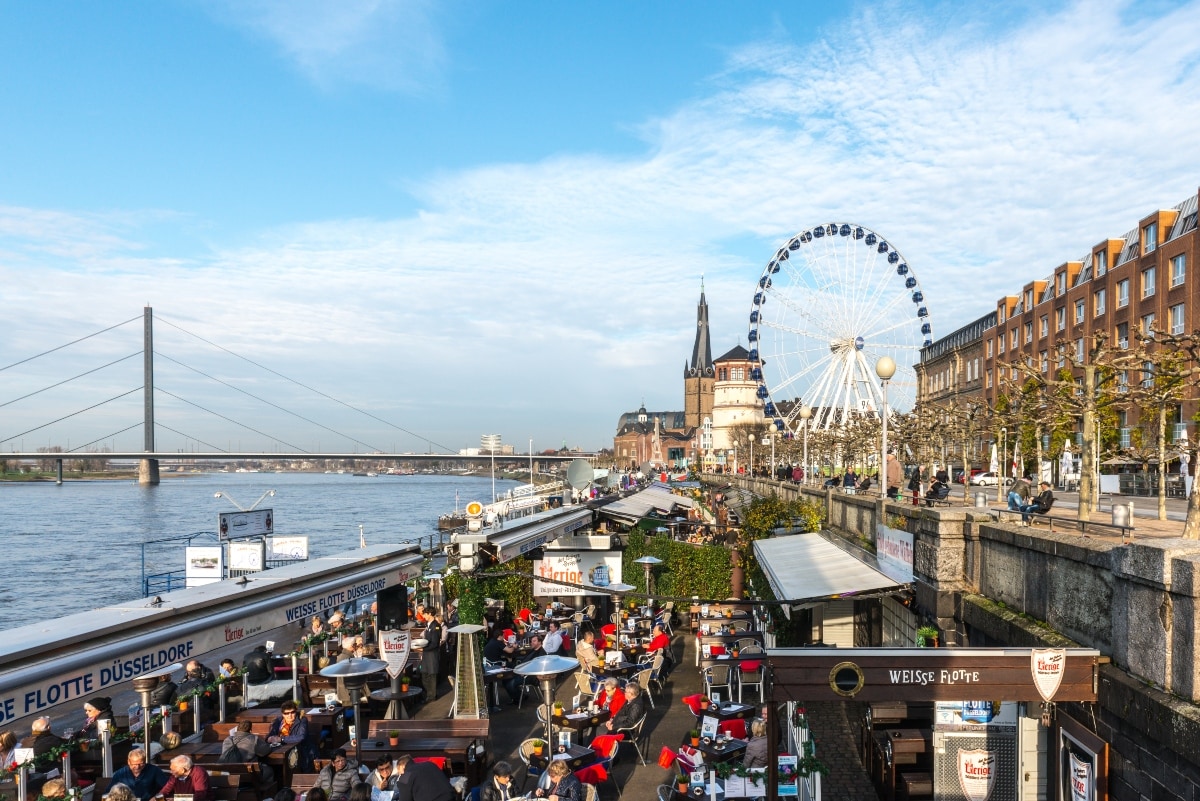 Rhine promenade in Dusseldorf (Germany) (Photo courtesy: Eurail Group)
Rail Planner App: According to a survey conducted by Eurail, travel apps are the go-to platform for Indian travellers today, right from the time they start planning their trip till the booking. To meet the needs of the tech-savvy travellers, we have recently upgraded the Rail Planner App that simplifies their rail adventures. With updated rail timetables, new features, and a shiny look, the app works offline as well.
Ease of booking:
Eurail Passes can be booked up to 11 months in advance and are available for purchase via the official online sales channel
www.eurail.com
and via a worldwide network of Eurail General Sales Agents.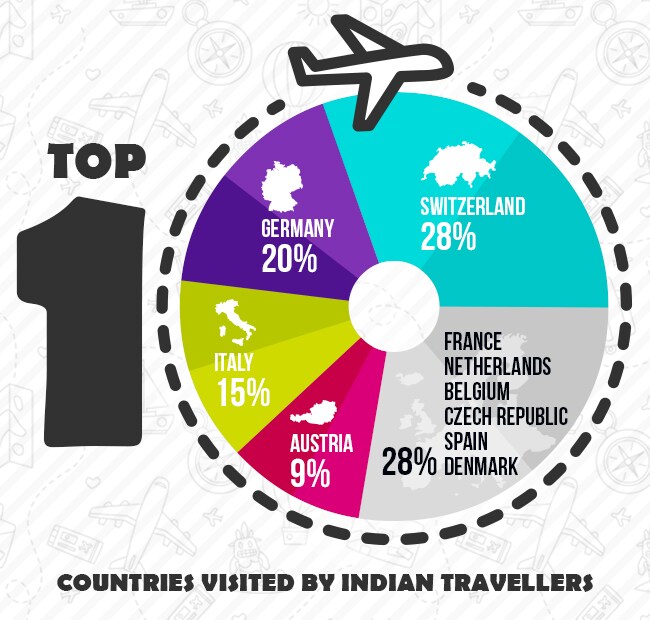 Discounts: With both first- and second-class options available for all Passes and discounts for youth, families and seniors, Eurail's portfolio offers something to suit every traveller. All Eurail Pass holders can also take advantage of hundreds of benefits and price reductions all over Europe to ensure they get the most out of their journey. Travellers can access discounts on European ferry routes, boat tours, hotel rooms, museum tickets, city cards and much more. A complete list of Pass benefits for each country is available via the free Eurail Rail Planner App.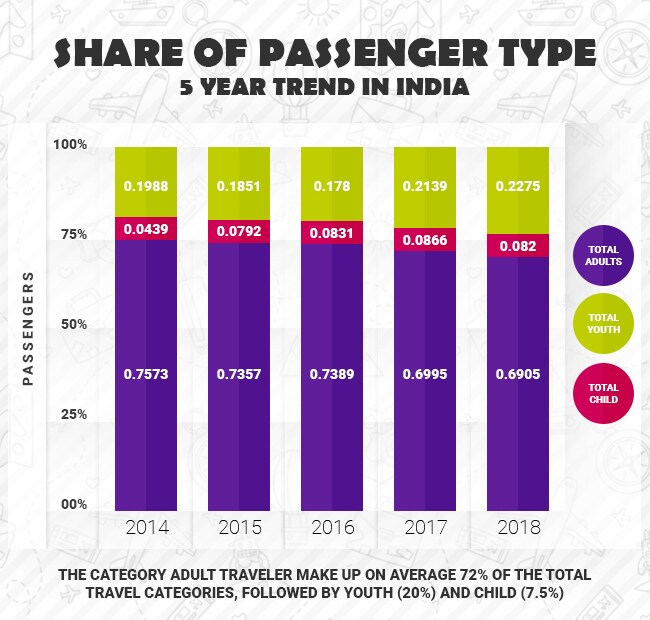 Additional discount up to July 16:
For every Eurail Global Pass purchased through July 16, 2019, customers will receive a 5 percent discount off the regular price, and Eurail will donate 15 euros to charities Make-A-Wish and Doctors Without Borders. For details, visit:
https://www.eurail.com/en/save-and-give
Book online or through agents?
Eurail has an official brand channel (
www.eurail.com
) for online booking. Plus, there are many trusted local sales agents who sell Eurail passes to Indian travellers and settle them in Indian Rupee. All channels are selling based on the same recommended retail price.
Preeti Verma Lal is a Goa-based freelance writer/photographer.