Las Ramblas is perhaps the most famous street in the world. And you better be prepared to walk to discover some truths.
There are places that will take your heart and wring it dry and then soak it in wine and tears (yours) and fragrant rain and make you whole again. Then when you're making a fool of yourself attempting to drink from a porron and laughing in the company of friends, the city will make you cry because someone points out that you just walked over Joan Miro's work on the street at Las Ramblas.
Barcelona is like its most famous unfinished work: the church of the Sagrada Familia. At once sacred and at the same time brazen like a dance of love inside a tapas bar late at night.
The insane genius of Antoni Gaudi is not just in the homes he designed, but in his lifetime's unfinished work: the church of the Sagrada Familia. His original design is preserved in his workshop in the basement where he worked away all his life is still unfinished after 131 years.
He created the most visually impossible spires (with wind whistling the seven notes into windows that each show a different facet of God), and the grandest of designs is there for us to see. One side of the church is medieval and the other sharp, angular and modern. You come away craving for closure of something you cannot put a finger on…
Las Ramblas is perhaps the most famous street in the world. And you better be prepared to walk to discover truths about it and for yourself. If you can get past the street performers (musicians, painted statues, fire jugglers and dancers), you will discover there is high art in the buildings, there are sudden quiet trysts on benches around corners around busy intersections.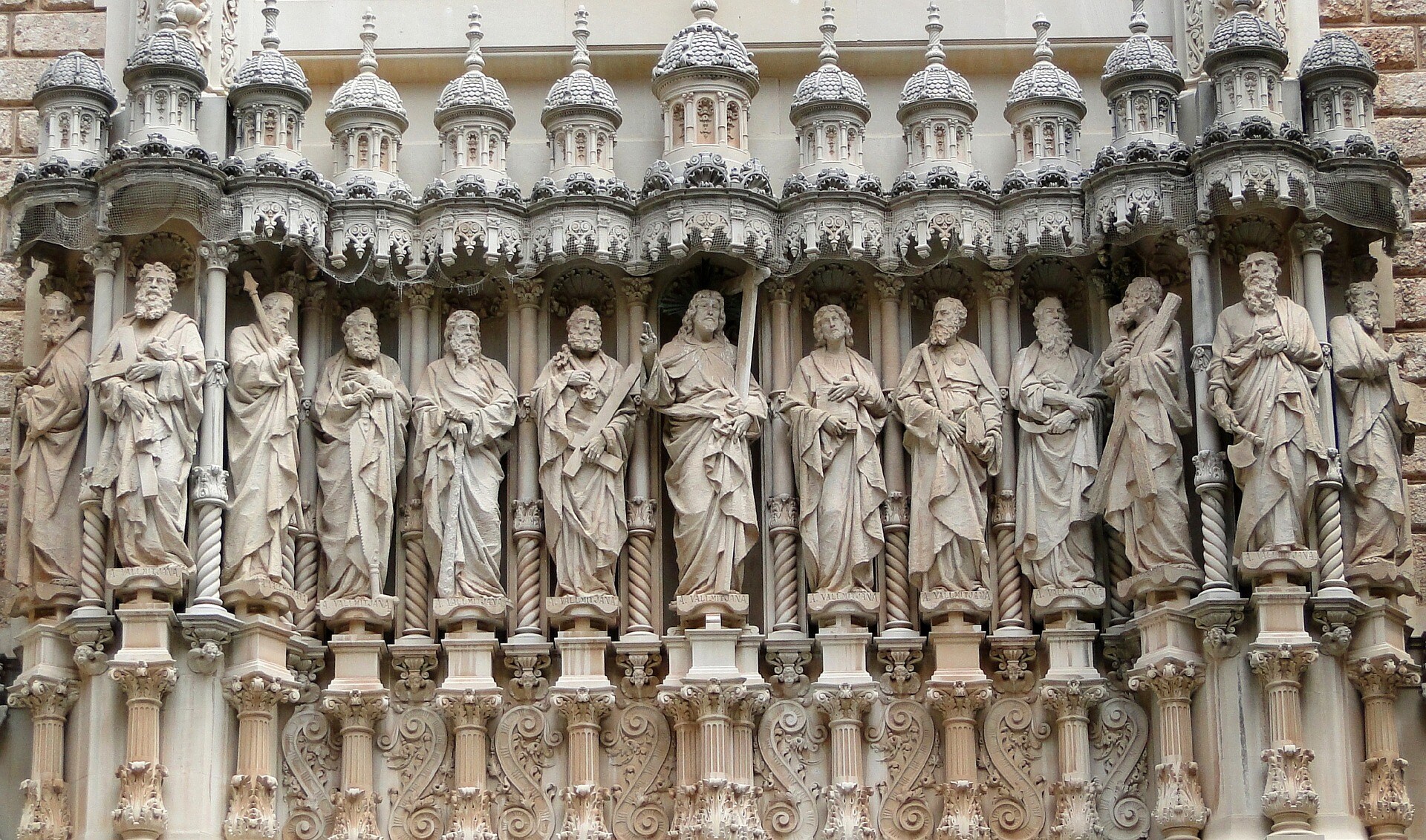 Apostles Church, Barcelona
In spite of being an inveterate tourist myself, I have this desperate need to swat the ugly tourist who's everywhere, to shush them in churches and quiet places. Places where you need to just watch in hushed awe, some idiot will squeal, 'Ooh! You're standing on Dickens!' in the South Transept or the poet's corner in Westminster Abbey, or they'll run through Kronborg Castle yelling, 'To be or not to be' (his fall when I tripped him was spectacular by the way)... But I digress…
I was amazed how beautifully turned out the locals are. Most wear black, or red, and they're elegant. Especially when you step out at night for dinner. Impossibly high heels on women who are so beautiful, you cannot help but stare at their lipsticks and eyebrows that disappear in their hairline with disapproval on seeing sloppily dressed tourists.
And the men… The nose-in-the-air, straight out of comic book matadors all, negotiating tourists and people with similar skills. I just shamelessly stared at people - not the discreet people watching ascribed by those who infest the street cafes in Paris - they were so distinctive and yes, beautiful.
And my jaw stayed dropped when I watched flamenco late, late into the night (they open tapas bars at 10:00 pm!). The music simply reverberates through your being, it's not the reverb at a disco, but something more. At first, the flamenco clapping (palmas) feels different. Different from your usual 'taal' when you are listening to Indian classical music. If you get it, the evening turns out to be brilliant. The beat stays with you long afterwards.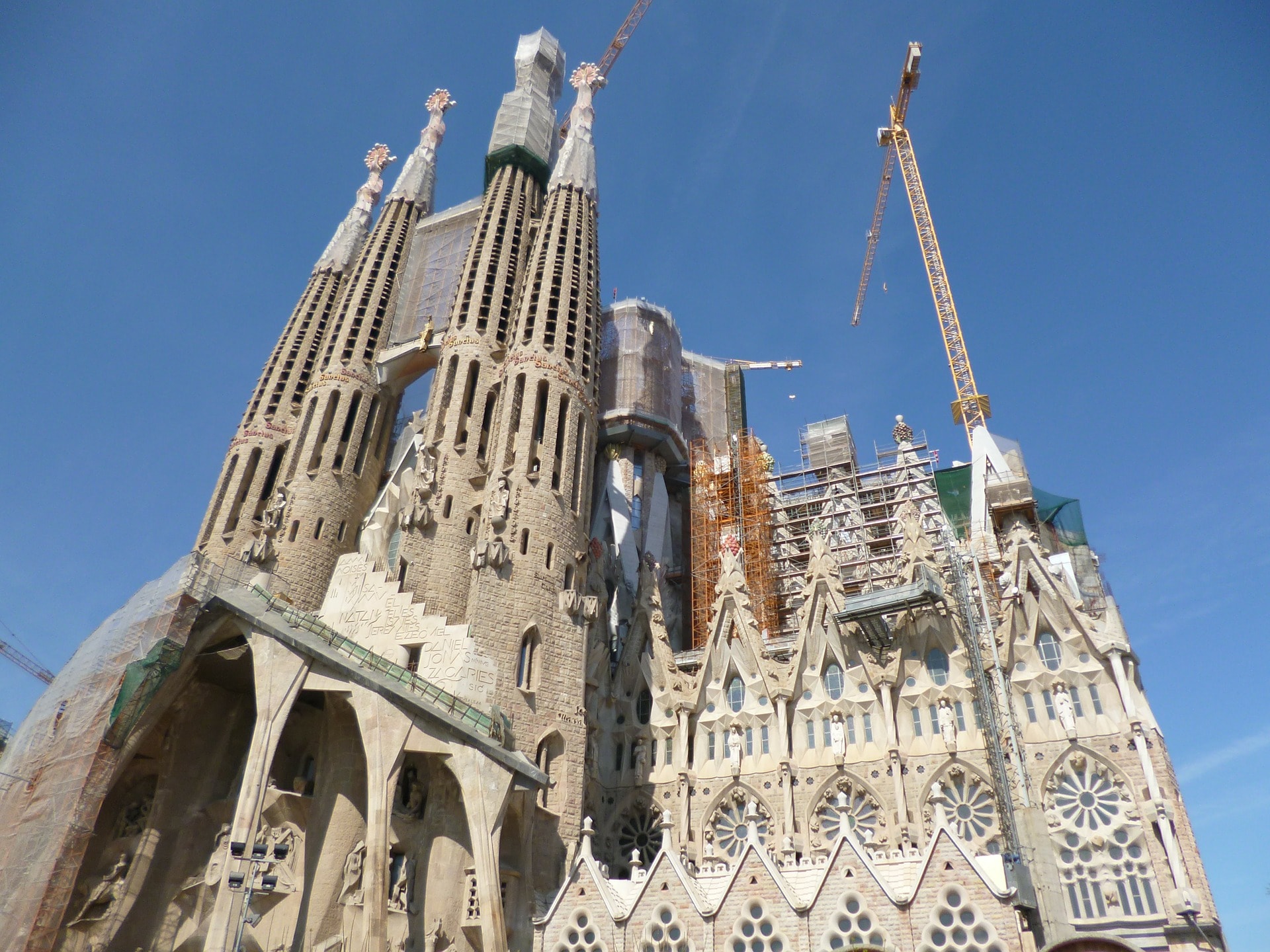 La Sagrada Familia
Over breakfast, the waitress suggests I get rid of Flamenco watching tired eyes by visiting La Horta. When she says, 'Not for tourists… But you will find Eros...' I know I have no choice. The day is cool, and I shiver a bit but the bus deposits me to something everyone has last seen in the film The Shining.
Labyrinth! The garden at La Horta is an ancient maze with beautifully manicured green walls. There are couples who separate at the entrance and promise to meet at the center. Groups are asked to keep it quiet. The man at the gate who's accepting tickets looks at me with avuncular sympathy, 'Here alone? You will find love,' he assures me and hands me a map, a cheat sheet.
Alone I step into the maze. It looks easier on paper than in real life. I am lost hopelessly. I sit on a bench and take in the beauty of the manicured garden I hope to see from a higher vantage point. I finally make it through were endless twists and turns and then realise why everyone was talking about 'finding love'. I begin to laugh. There it was! A weatherbeaten statue of Eros. I laugh because only when you fall in love is when your life is put through twists and turns no sane person would choose.
No one tells a city person how much walking you are going to do when you travel. But when the day promises you the creepiest statues of death, who am I to complain? The same waitress (She's Catalan, she claims with pride, and she's named Nilla after the Queen Petronilla) packs me a picnic lunch when I tell her I'm off to the Montjuic cemetery to pay my homage to Miro and maybe take in the holocaust history too. Lunch at the cemetery? These Latin people are crazy, I think. When I reach there, I am fascinated by the expansive art. Of course, the grim reaper, cherubs, mourning angels, husbands waiting by the grave of their wives, skeletons in shrouds are all there, immortalised in marble.
The weather is perfect and I see many locals spread a blanket out and eat. It's not All Souls Day, but I'm encouraged thinking about the circle of life and death. The Holocaust graves will drive all words out of your head. And I don't remember how I got back to the hotel.
There's so much that the city has to offer and I will share more. How I found magic in Gaudi's gardens and bought a leather jacket which I will never ever wear in perennially hot Bombay… And I've not even told you about the magnificent (and expensive) trip to the football museum. All I know that I feel an odd kinship with that city, a feeling like I have lived there, many lifetimes ago. Worth exploring, eh?
Manisha Lakhe is a poet, film critic, traveller, founder of Caferati — an online writer's forum, hosts Mumbai's oldest open mic, and teaches advertising, films and communication.