Assam Police is the only police department in India that 'raps and rhymes', claims IPS officer Harmeet Singh, posted as Additional Director General of Police (Administration, Security, Modernisation and Logistics, Vigilance and Anti-Corruption). It is a team of three behind the witty, compelling and memorable social media posts of Assam Police that has garnered worldwide attention, the latest being their tweet on the seizure of 590 kg of cannabis near Chagolia checkpoint of Assam's Dhubri district on June 4.
Anyone lost a huge (590 kgs) amount of Cannabis/Ganja and a truck in and around Chagolia Checkpoint last night?

Don't panic, we found it.Please get in touch with @Dhubri_Police. They will help you out, for sure ;)Great job Team Dhubri. pic.twitter.com/fNoMjbGSKX— Assam Police (@assampolice) June 4, 2019
Among the 11K Retweets by netizens including celebrities far and wide, the South Australia and New Zealand Police have also lauded this creative effort of Assam Police. ADGP Singh says it has been 'extremely humbling' to witness the support his team has received from people.
"While it's always great to see your work being appreciated, it also signifies that somewhere we have managed to strike a positive note. It can surely be said that it's not just one accidentally lucky tweet -- actually, what is happening today is the slowly emerging result of a year-long process to open up the doors of positivity and conversations, of reaching out to the people we serve."
From its 'Bohemian Factsody' campaign against fake news to a routine operation like marijuana seizure, it has been an ingenious approach by Assam police to connect with citizens in social media. The creativity and uniqueness of Assam Police social media team reflects in their visual tribute to legends like Dr Bhupen Hazarika and Freddie Mercury among others. Striking a chord with the younger generation, they have drawn inspiration from across the board to make it the best messages from any police force social media has ever seen.
"Music, movies, pop culture, memes and wit are what the police force is using to attract the attention of generation next. We try and come up with ideas based on what's popular," says ADGP Singh whose team has also featured sports star Hima Das, Bollywood movies and Netflix series like Gully Boy, Newton and Sacred Games in various campaigns.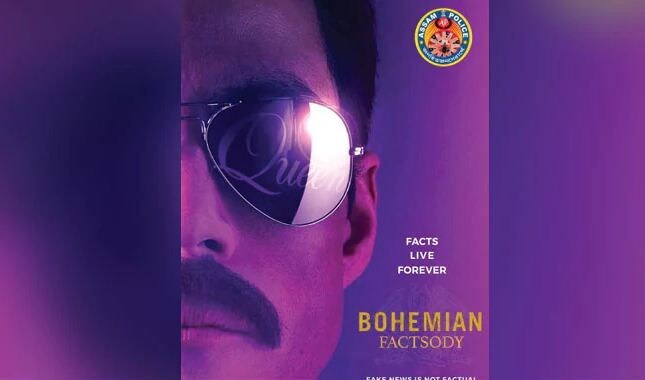 When our Queen campaign went viral, it would have been impossible to imagine that a couple of months down the line, we will be staring at 1.9 million impressions, 11k Retweets, 30k likes on Twitter; more than a 4,00,000 reach on Facebook and 15k+ engagement on Instagram in just two days. 'Bohemian Factsody' is still one of our most favourite campaigns, said to be a first-of-its-kind social media campaign against fake news by a police force in India," says ADGP Singh.
The journey of this enigmatic social media presence, however, started with a rather horrific incident that shook up people across the country including the state police department. In July 2018, two youths from Guwahati were battered to death in Assam's Karbi Anglong district on suspicion of being child lifters. What happened to musicians Abhijit Nath and Nilutpal Das was fuelled by paranoia from Whatsapp forwards that warned people against 'Sopadhora' (child lifter). And it was to control such rumour mongering among people that the state police force decided to revamp their social media outreach. Soon after, the Assam Police SMART Social Media Centre for cyber patrolling called 'Nagarik Mitra' was launched. Hundreds of profiles in various social media platforms were scanned and police were able to apprehend many for spreading fake news.
"The situation at that point was very tense, but we managed to control it before things went out of hand. Our first campaign was an attempt to prevent misinformation from being circulated on the internet. It was very well-received by people. We then ran a six-month long campaign called 'The Think Campaign', covering a wide range of subjects -- from fake news to cyber safety, from drug abuse to women and child safety and against mob violence. The safety campaigns, including the anti-stalking one went viral, and many celebrities too endorsed it -- Kajol, Ajay Devgan and Rohit Shetty, to name a few," says ADGP Singh who leads the 'Nagarik Mitra' unit.
"We are perhaps, the one of the only police department to run campaigns on issues like mental health, domestic abuse and emotional abuse. For children's safety, we also partnered with UNICEF India and UTSAH NGO and ran a month-long campaign on various issues related to cybercrime among young people. I must mention the name of my fellow travellers -- Salik Khan, one of the most promising social media talents in the country who is our creative consultant and a wizard, and young IPS officer Prateek Thube, who handled the back end and helped the centre take off," he adds.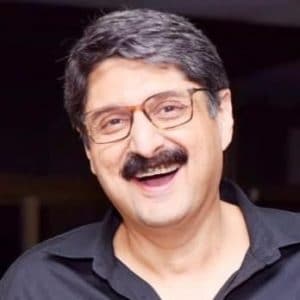 Admitting that it has been a challenging role, ADGP Singh is also wary of the fact that internet can be 'unpredictable'.
"Social media as a medium can be a double-edged sword. This is a challenge for any police department. Not everyone on Twitter/Facebook is a fan of law enforcement, nor should they be. You get negativity also, sometimes rightly too. We welcome constructive criticism."
"There are really no fixed rules, our strategy has been simple -- understanding our audience and trying to reach in a language and manner that people can relate to. We are constantly learning, we are trying and will continue to try harder," says Singh who believes that there's always room for improvement.
"It's not easy, but there's no easy route to hard work. There's always a new challenge lying ahead -- sitaaron ke aage abhi jahan aur bhi hain … In the coming days, we are planning to debut on Reddit, some police departments from the US and the UK are already hosting Ask Me Anything or AMAs on Reddit. It allows conversations that you can't have on Facebook or Twitter. All we hope for is continuing to serve the people and earning their love and respect."
These social media posts of Assam Police have also proved to be a huge morale booster for the force.
"The positivity as well as love and affection of the people that Assam Police is being blessed with on the Internet for its work is immeasurable in emotional terms. It inspires our personnel to do more, think more and achieve more," remarks Singh.
The 1992 batch IPS officer humbly acknowledges the fact that he has a knack for writing, and says if he had not joined the government, he would have been in the creative world, either as a film maker or writer.