If you think SpellPundit is some slick kind of artificial intelligence gizmo, think again – it is actually an e-learning system created by an old-fashioned 'desi' family unit -- parents and two children -- who have mastered the many nooks and crannies of the spelling bee challenge.
Unless you're living on another planet, you are bound to have heard about the big success of the Indian-American children in the Scripps National Spelling Bee -- the news of which has been blanketing all the news media. For the past decade or so, children of Indian origin have had a very strong showing in the spelling bees, and books have been written and films made about this recurring phenomenon -- but this year these students outdid themselves: they practically claimed victory over the English language. Hard to believe but they actually defeated the dictionary which ran out of difficult words to test them on and the organisers had to crown not one but eight champions!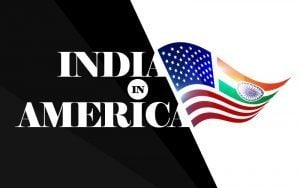 The eight co-champions are Erin Howard, Rishik Gandhasri, Abhijay Kodali, Shruthika Padhy, Rohan Raja, Saketh Sundar, Sohum Sukhatankar, and Christopher Serrao, winning with such tongue-twisters as erysipelas, aiguillette and cernuous. They became the first group to actually share the championship in the 92 years of the Scripp National Spelling Bee. "This is a night to celebrate the remarkable academic achievement of a group of the world's most talented spellers," said Paige Kimble, executive director of the Scripps National Spelling Bee. "These spellers have conquered the dictionary unequivocally with their ability, skill and command of the English language."
Adam Symson, president and CEO of the EW Scripps Company (NASDAQ: SSP) noted: "Once again, the Bee was a thrilling competition that showcased the young spellers' vast knowledge of vocabulary alongside their poise and composure." Each champion got the full amount of $50,000 and a personal trophy.