From an art gallerist to singer-songwriter, from a young mother of three in a joint family to single again, Geetu Hinduja has had a remarkable journey.
Geetu Hinduja talks about being born in the time of "Secular Mumbai", like it has changed so much, albeit more for some than others. She reminisces about walking past the shores of Marine Drive, with blue skies and invariably safe streets. Coming from a conservative Sindhi background, she was surrounded by conversations on business, not so much music. "The closest I got to music was listening to Vividh Bharati on the radio – a crackling distraction and a sign of those times," says the 58-year-old songstress, who only got as far as playing the triangle in the school orchestra.
It was hip to be cool in the nouveau riche Cuffe Parade of those days, and learning the guitar was part of that cliché. Proficient in studies, Geetu knew the arts would be her calling, and took up admission in Sir JJ School of Art. "Everyone was older than me," she recalls. "My grandfather worried I'd run away with a jhola-wala bearded sort."
Despite his fears, Geetu married at 19 into an illustrious business family, and had three daughters before she was 28. She also tried her hand at the family's real-estate business, but it didn't quite work out very well. Her guitar and her art came to her rescue in those days.
It was, in fact, the right time to be in art. But after a decade of successfully running The Fine Art Company, a gallery that showcased contemporary Indian artists, life took a new turn. Geetu got divorced after 25 years of marriage.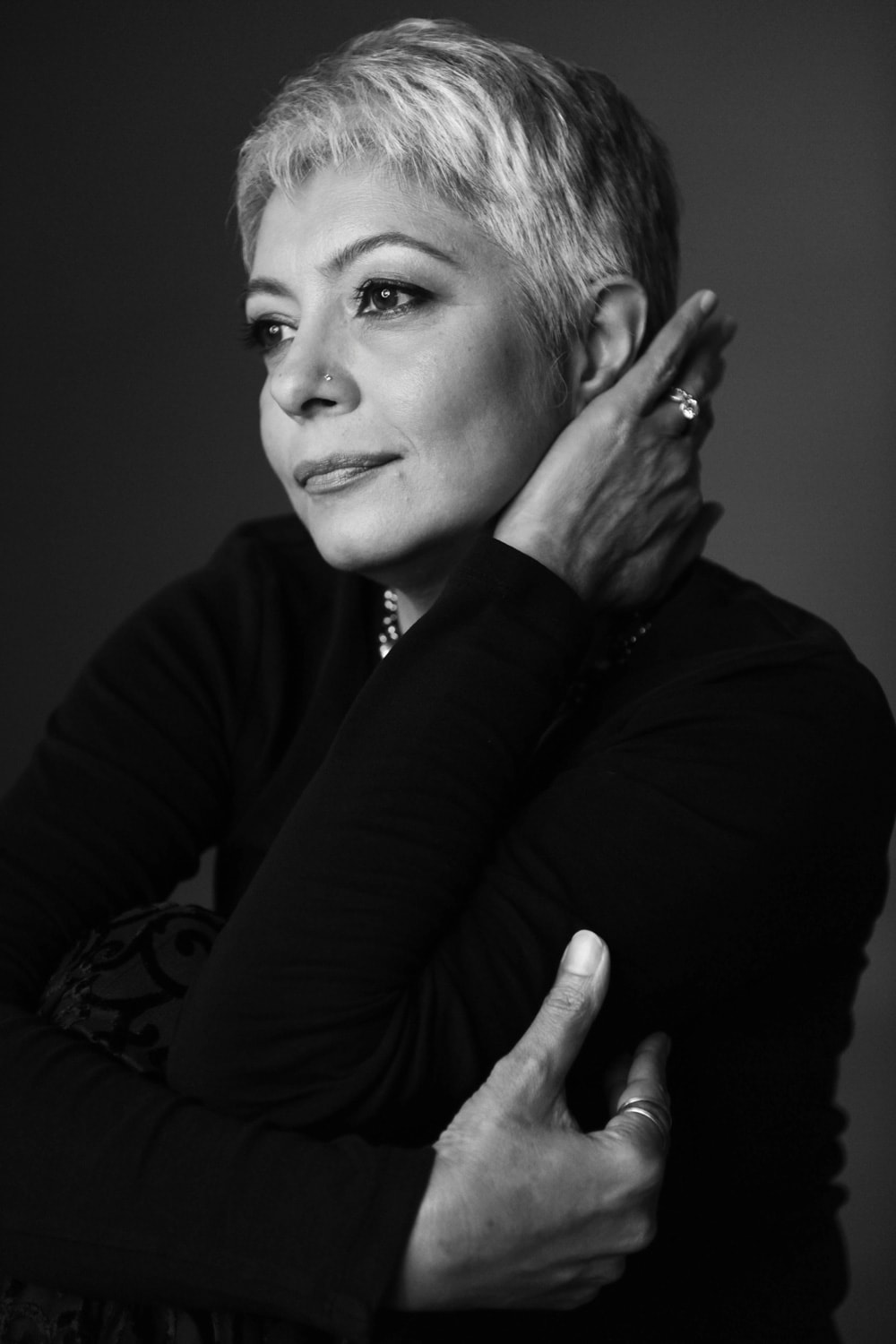 Geetu Hinduja
The change was hard on her: from a huge mansion, a joint family and many servants, she had to learn to live alone at the age of 43. "I remember the first New Year when I had to tackle the solitude. I locked myself in just to shut out the noise, not necessarily the one outside but in my own being. The journey of self-acceptance from there to who I actually wanted to be took six and a half years," she shares.
Passion for her work saved her life. And friends that became family wove her blanket of comfort. Today, 15 years later, she knows she did the right thing. "As a ritual, I always gave a 'gift of thought' to myself every birthday. On my 50th, I decided to put together a band and got a little choir organized for a concert," she narrates. She had always been a songwriter, so she pulled out all her old songs, put music to the words and her first album was organically born in 1993 titled Dancing Free.
Geetu Hinduja
Geetu went from strength to strength. Her second album Hope, Faith, Time & Me came out in 2012 and a third, It's About Time, in 2016. People started taking to her kind of music, such as singing Vedic mantras on a guitar. Somewhere along the way, she pulled back gracefully from The Fine Art Company, putting all her mind and matter into song.
Today, the grandmother-songstress moves through life with grace, her greys displaying her wisdom like silver lining on a cloud.
"Once, on a trip to the mountains of Uttaranchal, a friend told me that bears visited the area," Geetu reminisces. "If we came across a bear, we would have to just let it embrace us, maybe get ripped apart and then we would die. I have always lived that way: looking fear in the eye. What's the worst that can happen?"