"I am not a vandal and I surely do not have vertigo". A few hours before Ladies First, India's women-only street art festival (March 25-31) began in Mumbai, graffiti artist Anpu Varkey splashed a feisty stroke on the wall of her existence.
Vandal? Graffiti is illegal in India - you cannot write $%&*or paint poppies on any wall. Permissions are mandatory. Vertigo? Because standing on a scaffolding taller than Pisa with acrylic emulsion in one hand and art dimensions swirling in the head, vertigo has to be Anpu's last foe.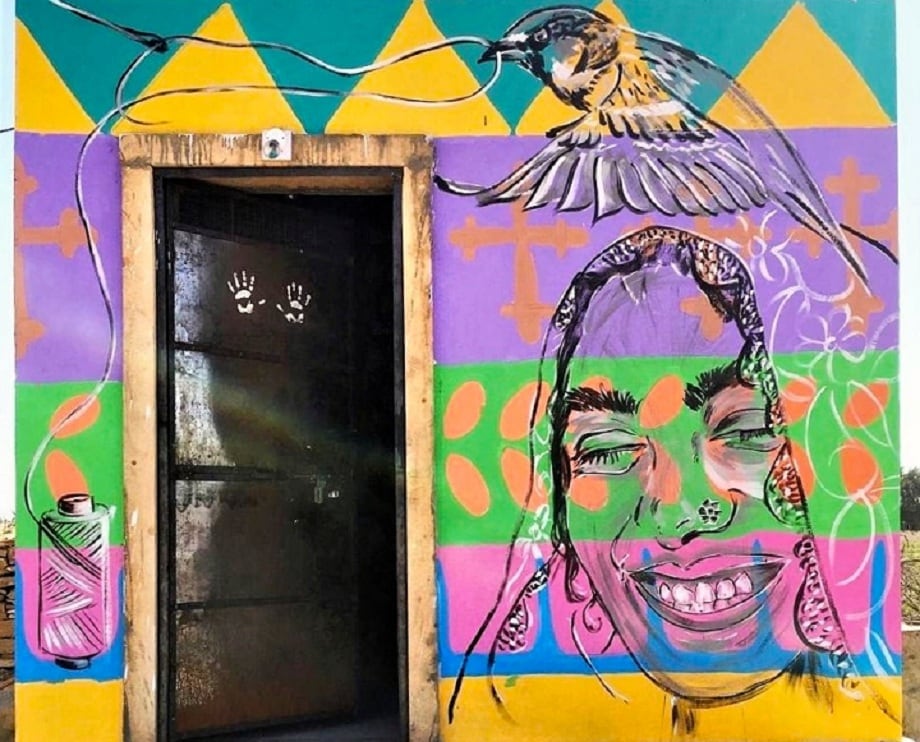 Ladies First is India's first women-only street art festival being held in Mumbai. Photographed here is a wall in Jaisalmer painted by artist Shirin Shaikh.
Having studied art in Baroda and London, lived in Germany, New Delhi and now Bengaluru, Anpu is one of the few names that pop in India's street-artists' list. An art form that is still finding its feet - and respect - and is heavily cock-eyed in favour of male artists.
It is in this gender-biased frame that WickedBroz, stepped in to bring together seven female street artists to Mumbai's Marol neighbourhood for the weeklong festival. Representing some of the country's best street artists, WickedBroz, as their tagline reads, wants to inject art into everything. This week, yellows, reds, pinks, greens will be splashed on the walls of Mumbai. Ladies First, founders Zain Siddiqui and Omkar Dhareswar, quipped valiantly.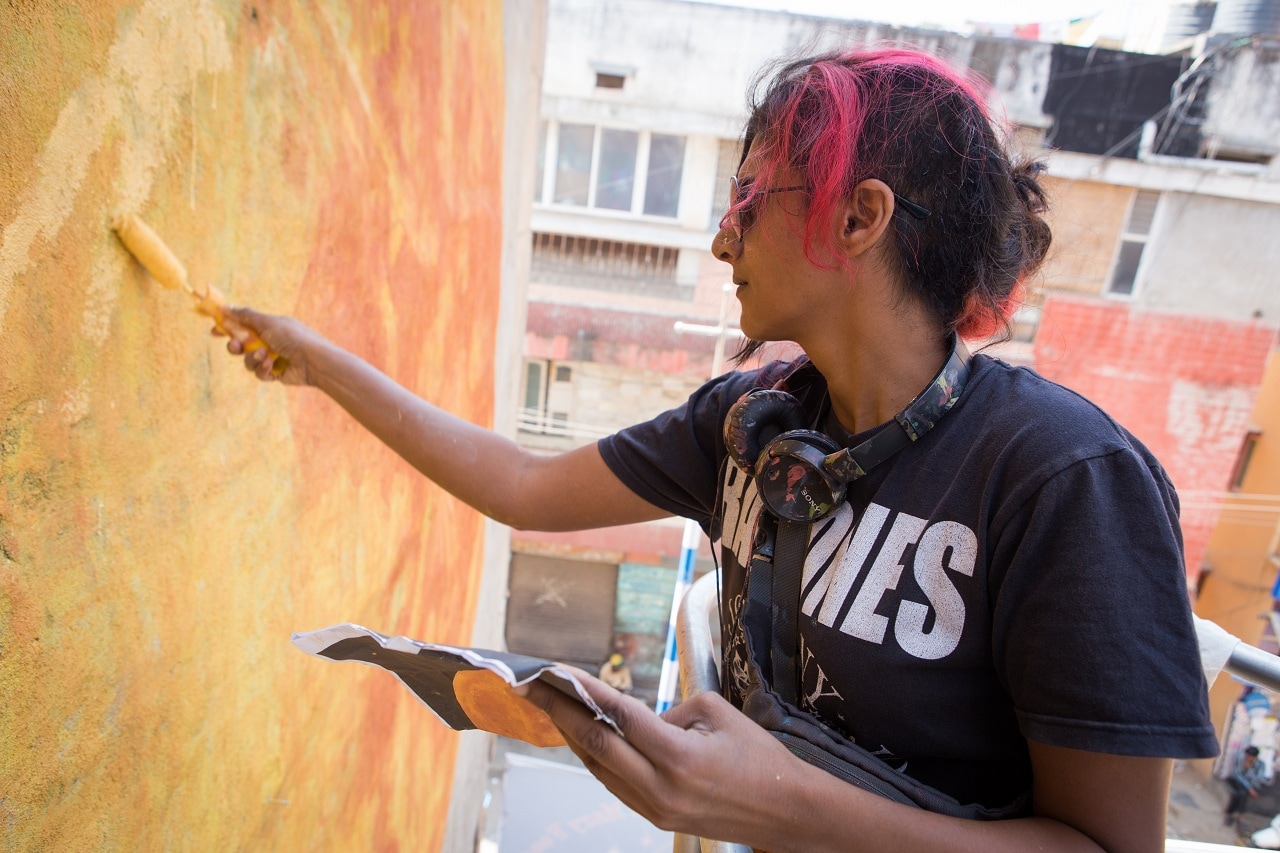 Anpu Varkey (Photo credit: Sameer Raichur).
The palette of Ladies First has different styles and motifs - Anpu Varkey, who defines street art as 'liberating'; Boston-based Lena McCarthy who combines floral themes with different subjects; Avantika Mathur, who brings boho vibes and surrealism with her wherever she goes; Shirin Shaikh, whose heart and art are both closest to nature; Kesar Khinvasara, a goddess of mandalas; Ratna Singh whose style is all about bringing Warli art to the walls; and New Zealand-based Abigail Aroha Jensen whose modern style has been a part of the first transgender art fest in Prayagraj.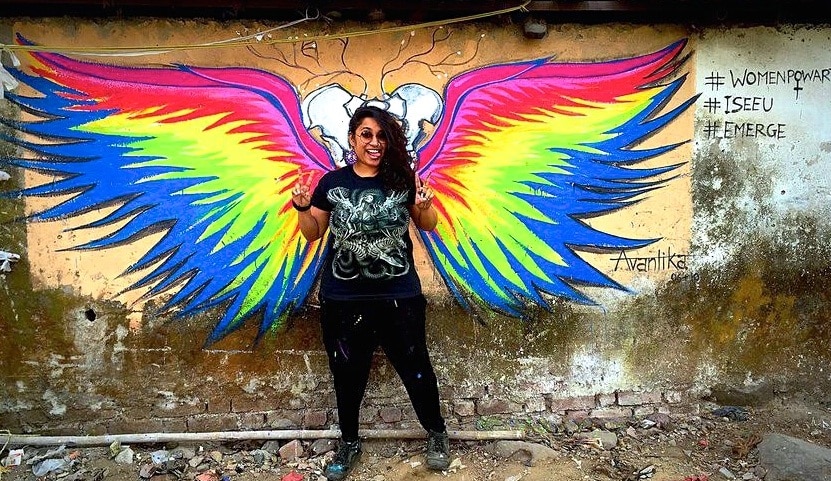 Avantika Mathur in front of her wall art in Belapur, Navi Mumbai.
"The endeavour is to promote women street artists and in turn bring more women to the streets in India. Back to the basics dud! Represent! Hip hop!" Siddiqui says in his blog.
"Ladies First is a great step towards giving female graffiti artists their long-standing dues," says Avantika Mathur, who makes a bold statement by signing her art as WomenPow. One of the most vehement voices in the graffiti world, Avantika speaks - and paints - her truths. Not political statements or ideological rhetoric. For her, it is the need to be yourself. To not demand empowerment but become empowered. Boho stance, fairy wings, vibrant colours and the ubiquitous eye - Avantika lives her candour, her commitments and her contentions. She is currently bald - she donated her curls to cancer patients.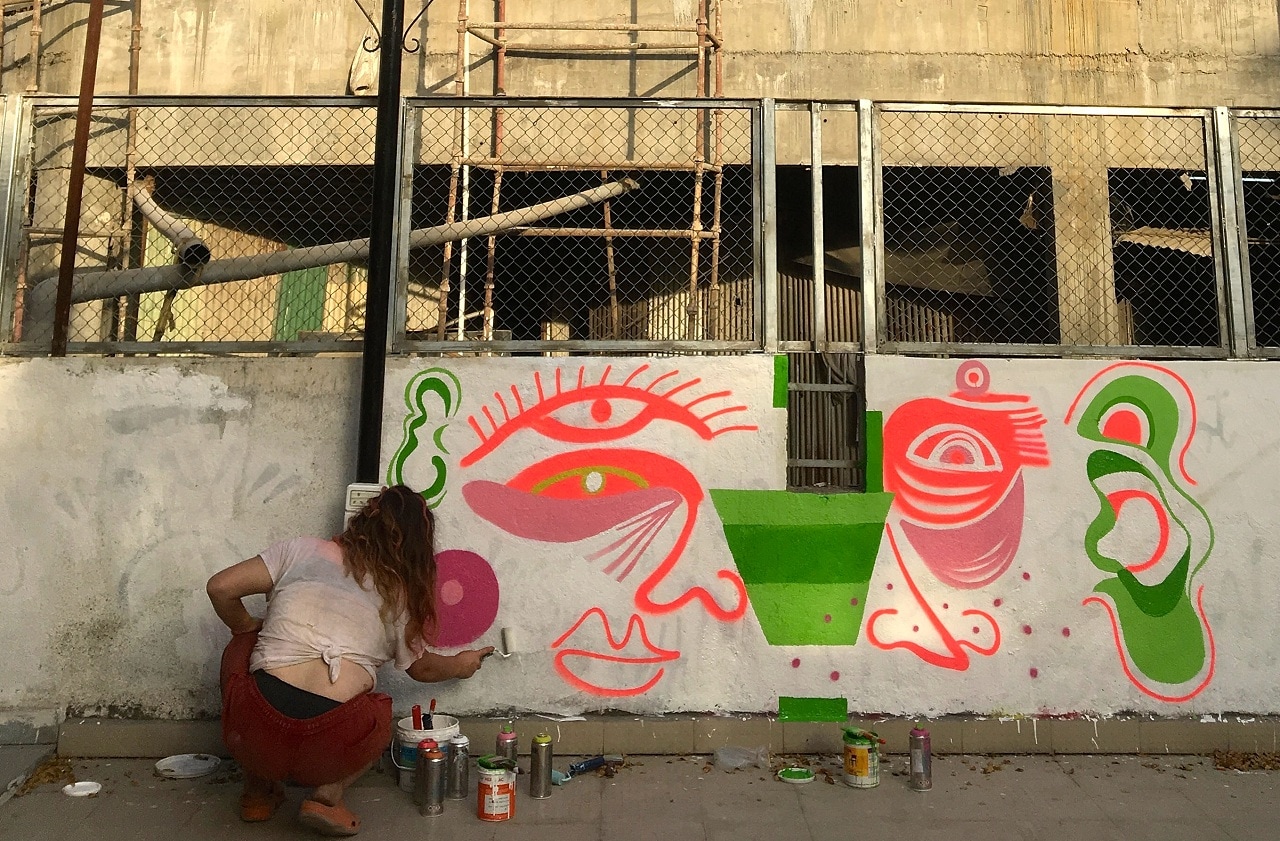 New Zealand-based Abigail Aroha Jensen working on a wall in Prayagraj during the recent Kumbh Mela.
For Abigail Aroha Jensen, her time "in India has not been measured by our differences. In fact, much the opposite. I seek out the cultural parallels that work within our communities. At home, we call this Tino Rangatiratanga (Our independence, our culture, our pride)".
Abigail also lauds the importance of Ladies First calling it an effort to focus on bringing representation for woman artists and to "break down what separates us based on colonial constructs of 'gender'".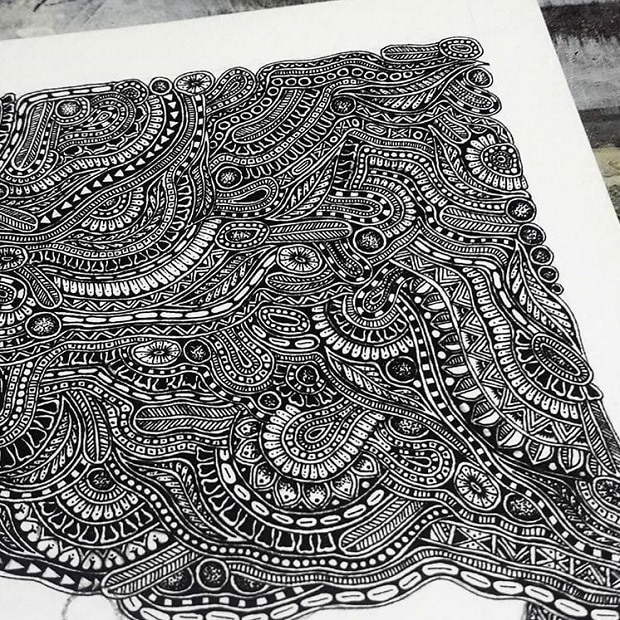 Artist Kesar Khinvasara is known for her mandalas.
Being a female graffiti artist in India is not an easy chore. Permissions are tedious, money is never fatter than a trickle and there's always the trepidation of working at night. The most discordant refrain being "if you can paint the street wall free, why cannot you paint our walls for free?" There are no scads of art-commissions yet but even the scanty paid work is giving India's graffiti artists a large lilac stroke of hope and confidence.
Perhaps soon, the world will step aside and say Ladies First, please.
Good to know:
Ladies First, India's first women-only street art festival, is on in Mumbai (Marol neighbourhood) till March 31, 2019.