Well, we are facing heatwaves across the country, especially in states like Rajasthan and Delhi where the temperature is as high as close to 50 degrees Celsius. But the good news is Rohtang Pass is now open for visitors. The pass is normally kept open from May end to November. It is India's highest and most dangerous road as you will find rock falls and landslides, steep roads and twisting turns. It connects two beautiful valleys of Himachal Pradesh – Manali with Lahaul and Spiti. The pass offers you one of the best riding experiences.
About Rohtang Pass and permit for visit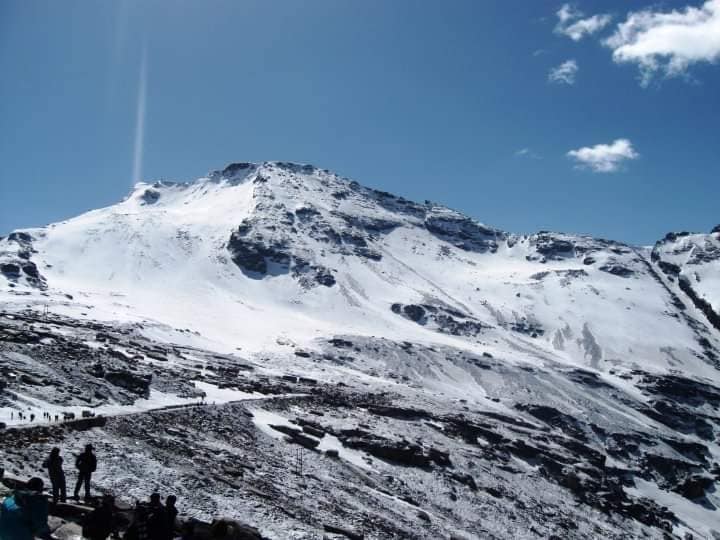 Rohtang Pass, located 51 km from Manali, connects the beautiful valleys of Himachal Pradesh. Rohtang means 'ground of corpses'. The pass is 3978 metres up on the hills. A lot of bikers and travellers cross the dangerous curves of the pass during the season to enjoy the scenic beauty, adventure and fresh air. The travelers can also view majestic snowcapped mountains. Visitors are required to have a permit and it can be easily obtained from Manali Tourism Office or from the Taxi Union Office for taxis and commercial vehicles. There are two kinds of permits, one for up to Rohtang Pass and the other one is for travelling beyond the pass. Online permit for traveling up to Rohtang is also available. Permits are valid for 6 days from the date of issue.
Travel to Rohtang Pass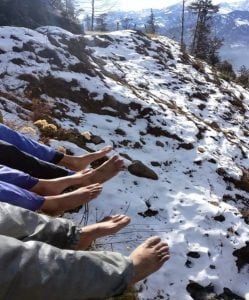 The distance from Manali to Rohtang pass via NH21 is only 51 km and the road offers you the best scenic views. The precipitous roads and twisty turns make it a memorable and adventurous trip. You are advised to move forward under expert guidance and it will be best if you hire a taxi. Landslides are something that need to watch out for as they can happen anytime anywhere.
Reaching Manali:
By train: Manali doesn't have a railway station but the nearest one is Jogindernagar, which is about 50 km away.
By air: Travel to Delhi airport and take the road route to Manali.
From Manali, private taxis and HRTC buses are easily available to Rohtang pass.
Stay: No accommodation is available for tourists at Rohtang. You need to book your place for stay in Manali and leave early in the morning to visit Rohtang.
Things to do in Rohtang: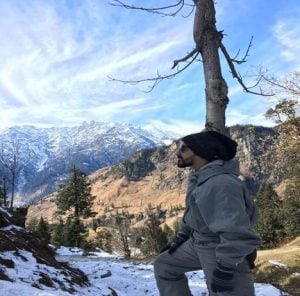 Rohtang Pass offers you a wide variety of adventurous activities. Bike ride on Rohtang pass is an adventure in itself. All kinds of winter sports are available. While there are many tourist attractions at the pass, Rohtang snow point remains the most popular.
Mountain biking: Rohtang pass is one of the favourite places for bikers. But always remain careful as roads are steep and wavy. The ride will offer you a mesmerising road experience.
Heliskiing: One of the top adventures. Definitely one should try this when at Rohtang.
Paragliding: The most liked winter time activity. One can experience
snow-capped mountains from the top while flying like a bird.
Snow scooter driving: Travellers from across the world come to enjoy snow scooter driving at Rohtang pass.
Places near Rohtang Pass
Lahaul and Spiti valley: A 145 km journey through the national highway takes you to the valley. It is also known as 'The Middle Land', i.e. the land between Tibet and India. It is a popular attraction among tourists. The valley offers many monasteries and nature's adventures and is frequently visited by backpackers.
Solang valley: The best adventure spot near Manali. It is located 14 km northwest to the resort town of Manali and on the way to Rohtang Pass.
Other places to visit
Rahala Waterfalls – It is located a few kilometres away from Manali. It is on the way to Rohtang. You can halt and enjoy the amazing Rahala falls. It is surrounded by dense deodar forests and birch trees.
Nehru Kund – Named after India's first prime minister Jawaharlal Nehru, it is located only 5 km away from Manali. The natural spring here is crystal clear and Nehru used to drink the spring water, which is from the Bhrigu Lake.
Vashisht hot water spring – It is just 3.5 km away from Manali, and one of the famous hot springs. The water is believed to have some medicinal value. Separate bathrooms are provided for men and women. Tourists like to take a dip to get rid of skin infections and diseases.
Hadimba temple: it is an ancient cave temple dedicated to Hidimbi Devi, wife of Bhima, a figure in the Indian epic Mahābhārata.
Nearby stays (suggestions, not recommendations)
Sky one Ski resort by One hotels
Surabhi Hotel
Salong valley resort
Club Mahindra
Span Resort & Spa
Things to carry
Medicines as needed
Warm clothes, trekking shoes and socks
Appetizers as required