Hollywood is catering to the many communities that are taking root in the country.
Fans of Padma Lakshmi will be delighted to know that the culinary star was recognised by mayor Bill De Blasio with an official proclamation of 'Padma Lakshmi Day in New York' on the occasion of Diwali celebrations at the beautiful Gracie Mansion in Manhattan.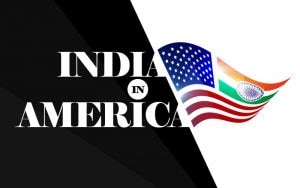 A cheerful Indian priest officiated over the invocation and lighting of the lamp with the Mayor and First Lady in a huge festive tent, packed with South Asian guests on the mansion lawns. The mayor's reception is always a welcoming one because it has space for South Asians from all walks of life – small businesspeople, activists and real talents in diverse fields – and DJ Rekha's South Asian beats. Indian chefs had provided Indian eats, specialty drinks and henna artists were there to add colour to the evening.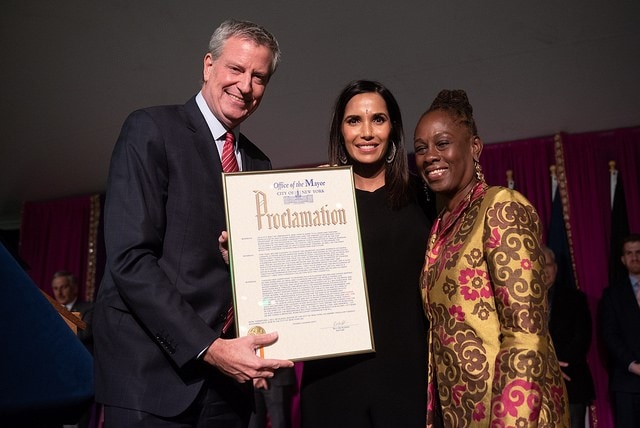 Padma Lakshmi with Mayor Bill de Blasio and First Lady Chirlane McCray
Mayor De Blasio also introduced his newly appointed legal counsel, Indian-American Kapil Longani, who had earlier served as senior counsel to ranking member Elijah E Cummings for the Committee on Oversight and Government Reform in the US House of Representatives.
"We have more immigrants today in New York City today than any time in the last 100 years and at the same time we are the safest we've ever been and the most prosperous we have ever been – so this is a reminder to our country that our greatness is not in spite of our immigrants but because of our immigrants. That is the American way," said the mayor.
Noting that people who are wonderful and talented gravitate to New York from all over the world, he said that Padma Lakshmi epitomizes that spirit. Calling her a proud daughter of India, he mentioned her many accomplishments – host and executive producer of Bravo's Emmy award-winning Top Chef, actress, model, businesswoman, award-winning author, as well as an ACLU ambassador, and an avid advocate for immigrants' rights and the reproductive rights of women. Padma Lakshmi, who is co-founder of the Endometriosis Foundation of America, has also received the 2016 Ellis Island Medal of Honor and Variety's 2018 Karma Award.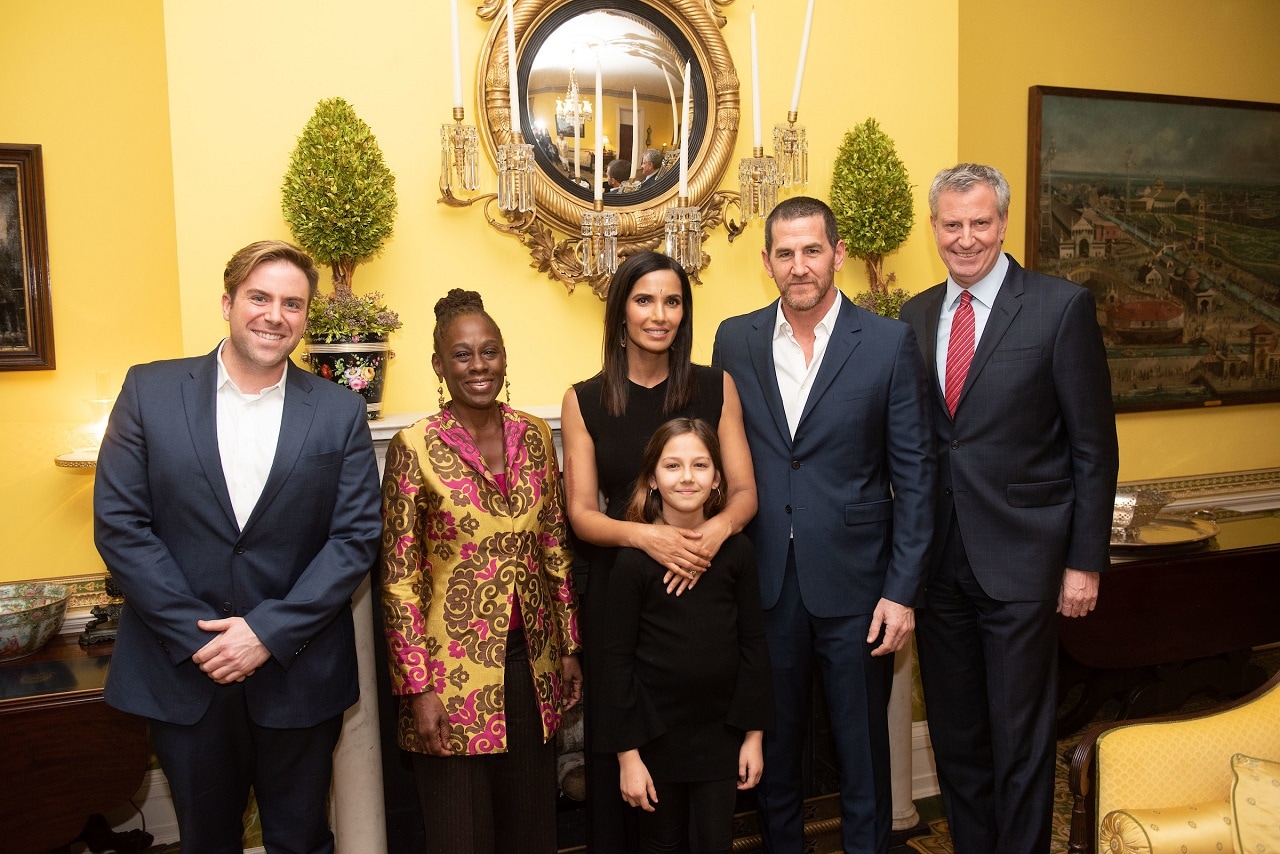 Mayor Bill de Blasio and First Lady Chirlane McCray with Padma Lakshmi, her partner Adam Dell and daughter Krishna Lakshmi-Dell. Padma's chief of staff Anthony Jackson is on the extreme left.
Few people realise that Padma Lakshmi is very much a Queens girl, having grown up in the gritty neighborhood of Elmhurst since the age of four. "I feel very Indian – I always have. I also feel very American and part of the civic life here in America," she said, adding, "I don't find these two things mutually exclusive. I can be fully Indian with ease and fully American at the same time. I think that is the beauty of America - you don't have to give up one to gain the other."
So what advice did she have for New Yorkers on this special Padma Lakshmi Day? She said, "I think why this nation is great is because of the waves and generations of immigration that have made it strong…I encourage you all to get involved because this country is made up of us - not them. Us."
Indian-American Actors Find Their Voice in Hollywood
Freida Pinto, Kal Penn, Aasif Mandvi, Utkarsh Abudkar, Kamran Lucas, Sarita Choudhury and Sarayu Blue are just some of the Indian-American actors who will soon be heard – though not seen – on a major American television series. They are the voices of animated characters in a brand new series being created by Disney. Indeed, as America becomes more diverse, Hollywood is catering to the many communities that are taking root in the country – and it's starting right in the toddlers' sandbox. In fact, the youngest generation is a lucrative business market for television companies.
Production has just started on "Mira, Royal Detective," an animated mystery-adventure series for preschoolers slated to debut on Disney Junior channels and programming blocks around the world in 2020, and these Indian-American actors are just some of the talent whose voices will give life to this animated tale.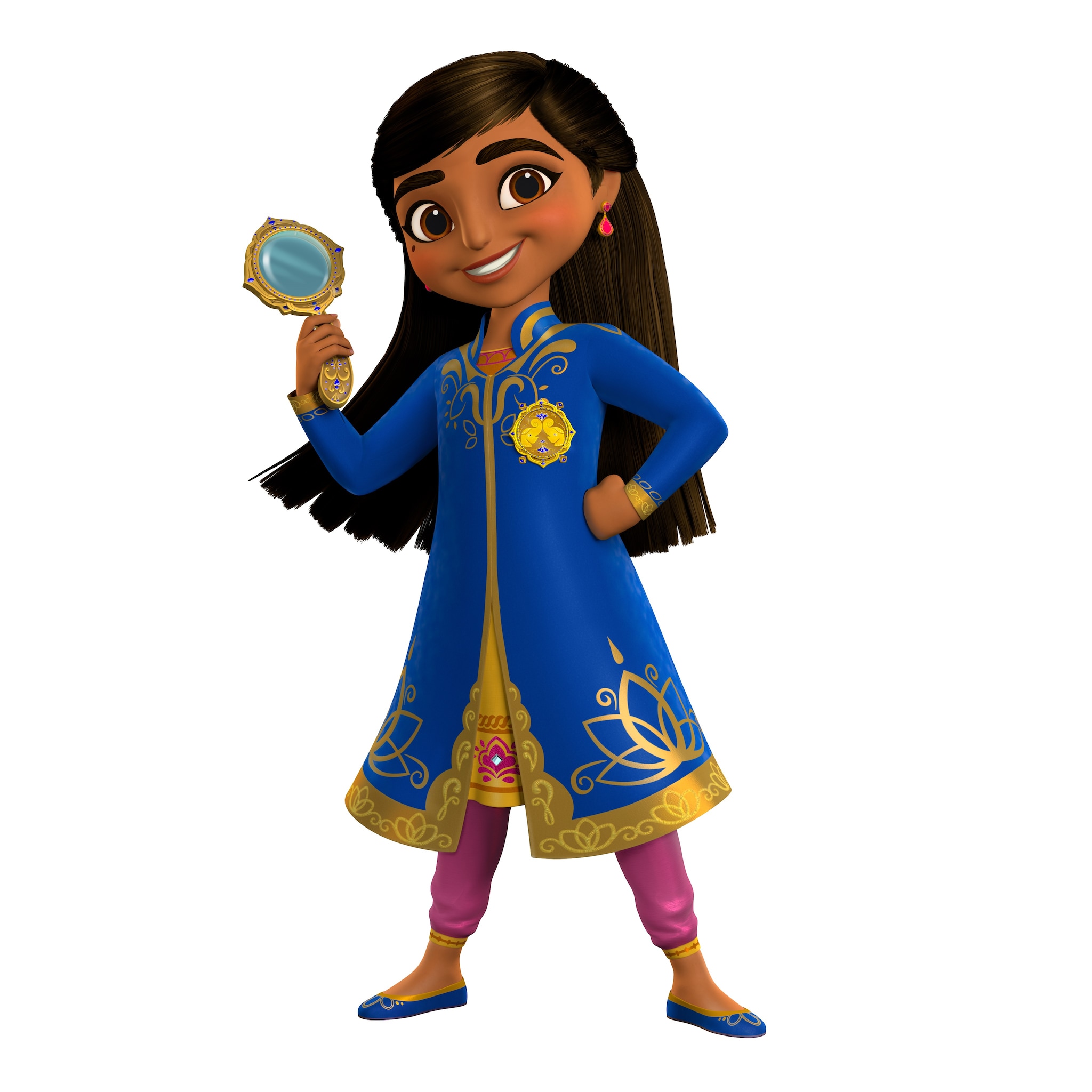 Mira, Royal Detective - Character art. Disney Junior.
Since India is of great interest to Americans, this film is set in Jalpur, an imaginary India-inspired land, and follows Mira, a young commoner turned royal detective, who interacts with the young Prince Neel who is an inventor. Mira is voiced by 15-year-old Indian-American newcomer Leela Ladnier. Other actors whose voices are cast in the film are Jameela Jamil, Aparna Nancherla, Hannah Simone, Karan Brar, Karan Soni, Parvesh Cheena, Sonal Shah and Roshni Edwards.
This Disney film also has several Indian-American consultants including Bollywood dancer and choreographer Nakul Dev Mahajan ("So You Think You Can Dance") and music producer Deepak Ramapriyan ("Basmati Blues"). While the original songs are being written and produced by Emmy Award nominees Matthew Tishler ("Fancy Nancy") and Jeannie Lurie ("The Muppets") Amritha Vaz ("Miss India America") will serve as composer. Inspired by Indian heritage, each episode has authentic music and dance in two 11-minutes stories.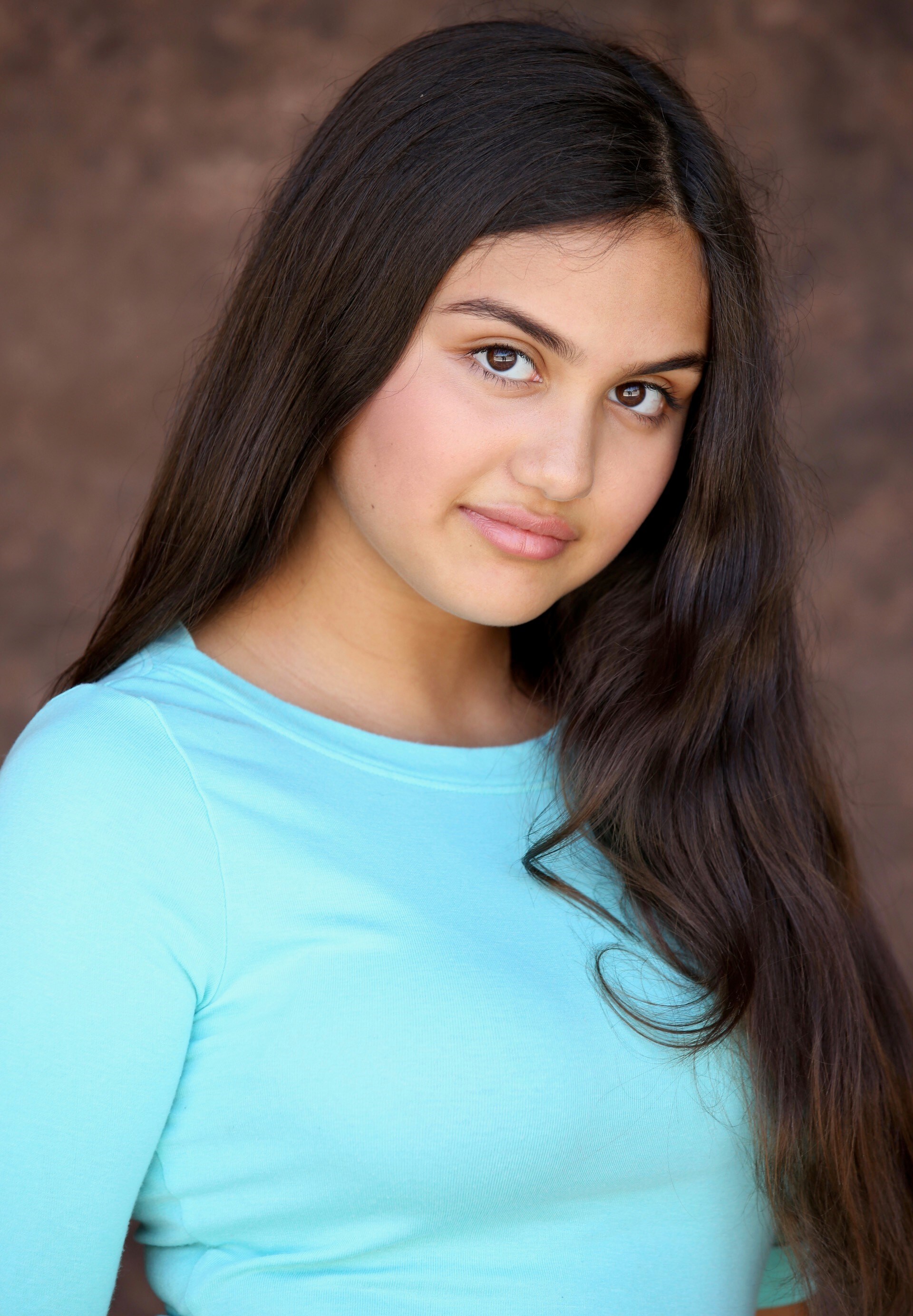 Mira, Royal Detective - Leela Ladnier voices the titular role in Disney Junior's upcoming animated series "Mira, Royal Detective." Leslie Bohm.
While most Indian-Americans grew up without seeing faces like their own reflected in the television shows they watched, this new generation will benefit from seeing a strong brown girl dominating the screen and showing that a young female detective can save the kingdom. As Mira solves mysteries in every episode, her reasoning and critical thinking will hopefully inspire young viewers.
"We are eager to introduce kids and their families to the rich, diverse cultures and customs of India through Mira, a young girl who looks at things with her own unique lens to gain different perspectives and help others in her community," noted Joe D'Ambrosia, senior vice president, Original Programming, Disney Junior. As American demographics change, this is a smart business move too.
First Published: Dec 7, 2018 6:04 AM IST