Indians love their biryani to be extra spicy, pizza to be extra cheesy and chicken starters with loads of mayonnaise. The more, the better. These are just some of the dining trends that are reflected in an order analysis by food delivery platform Uber Eats for the January to May period.
Interestingly, the top three food requests by diners were extra sauce, spicy and extra onions. And, this reflected in India's food choice. Chaat was the most popular snack in cities like Jaipur and Pune. Apart from chaat, chicken biryani, Maggi and burgers were among the most popular dishes ordered on the Uber Eats platform.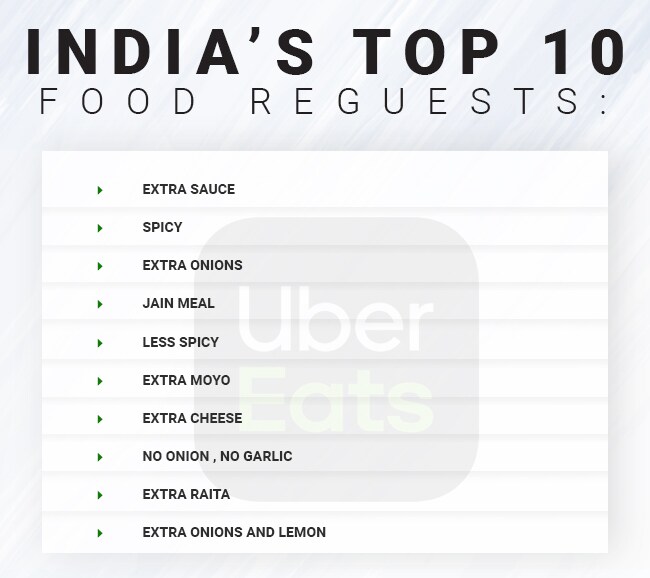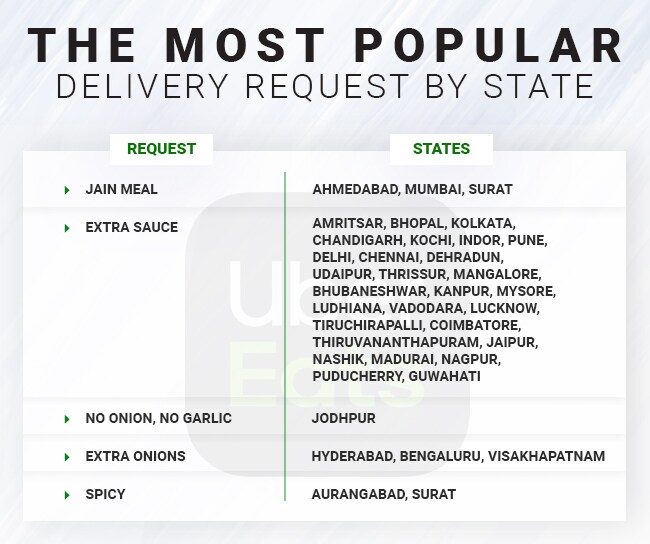 What did you crave the most this summer? What was your go-to drink over the last two months? If you're in Mumbai, chances are that you ordered a glass of refreshing lassi to beat the heat and if you live in Jaipur, then perhaps chilled cold coffee was your favourite drink. Pune stuck to the good old chai, while Chennai kept it healthy with some mouth-watering watermelon juice. Millennials craved the staple Oreo shake.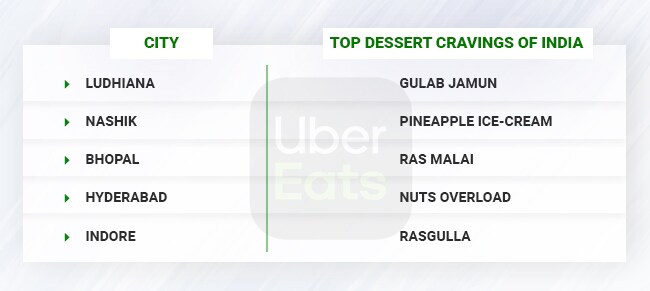 Ice creams and ras malai were two of India's favourite desserts this summer. While Nashik saw a majority of people ordering pineapple ice-cream, Bhopal was a fan of ras malai. Ludhiana and Indore stuck to traditional sweets like gulab jamun and rasgulla.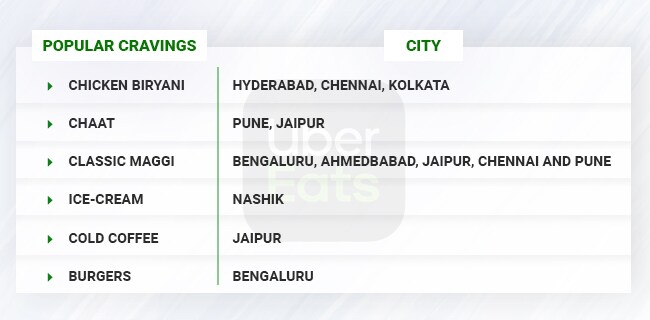 For Mumbai, donuts stood out as the most loved dessert, while strawberry was also prominently ordered. With the monsoons now in full swing, it will be interesting to see if pakoras and chai become the most ordered items.