My first greys appeared in my late 30s, and within a few years, they were substantial enough to garner attention. "Why don't you dye your hair, ma'am?" said the hair dressers at the salon. "You look older than me," teased the husband. "You're too young to let your hair go grey," said my mom.
Giving in to social pressure, I went the usual route: first henna, and then – tired of the tedious application – tried hair colour endorsed by none other than Aishwarya Rai Bachchan herself, she of the luscious bouncy curls.
But my hair had no intention of endorsing any dye brand; it dried and frizzed up in indignation instead. A couple more failed attempts later, and I had had it.
"I am letting my hair go grey," I announced to my family, as they gaped in horror. I decided to enjoy this bit of rebellion. Social pressure can go get its own hair dyed.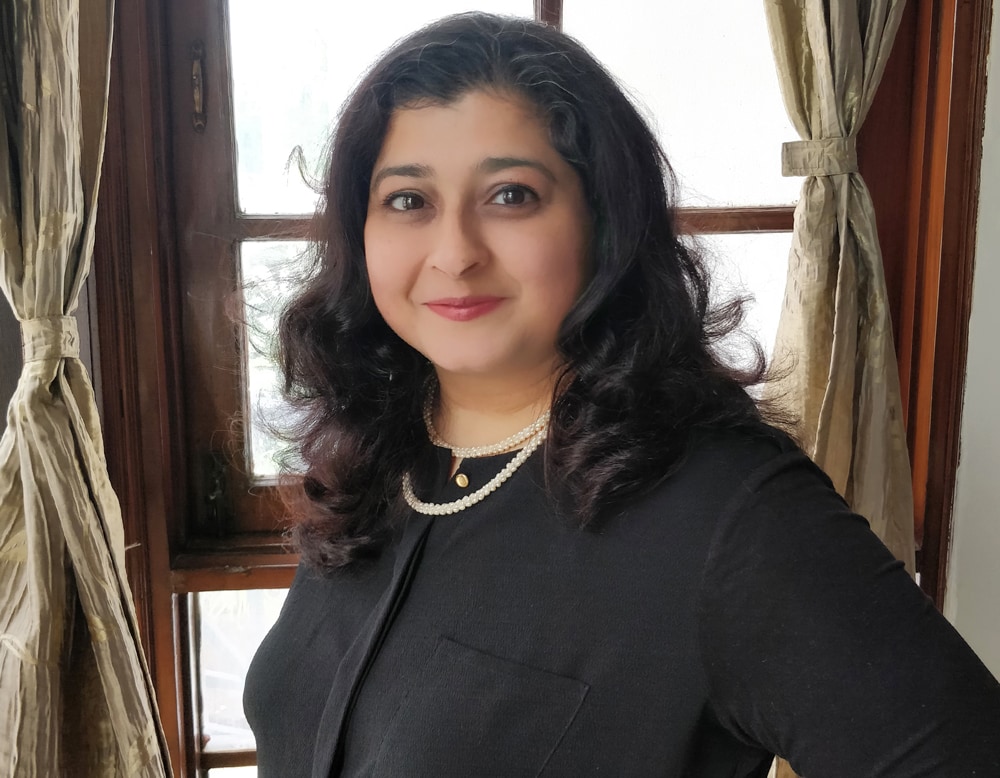 Aekta Kapoor, 44, with noticeable greys
But as the months went by, I noticed an insidious change taking place within me. My bones began creaking, my shoulders began stooping, I stopped wearing makeup, nail polish and jewellery, and often referred to myself as 'old'. I no longer visited salons.
I was growing old, outside in, because every time I looked in the mirror, I perceived myself to be older.
This wouldn't do. I had to call in the reinforcements.
The first on my calling list was Anuradha Ramachandran, a 45-year-old mother of two young boys based in Gurugram. Born and raised in Delhi in a Sindhi family, she had fallen in love soon after college with her South Indian colleague at the Maurya Sheraton hotel. Years later, the couple moved to Mumbai, and Anuradha gave up her career to raise their children. She now freelances for various publications and is currently writing a novel.
Blessed with remarkably youthful looks, Anuradha had a few greys in her 30s, soon after her kids were born. "Hair colour always led to hair fall, and the application process of henna was too long, boring and smelly. No one likes it," says Anuradha. Out of "sheer laziness", she stopped colouring her hair, and decided to follow in the footsteps of Bollywood actress Sushma Seth, whose greys make quite a fashion statement.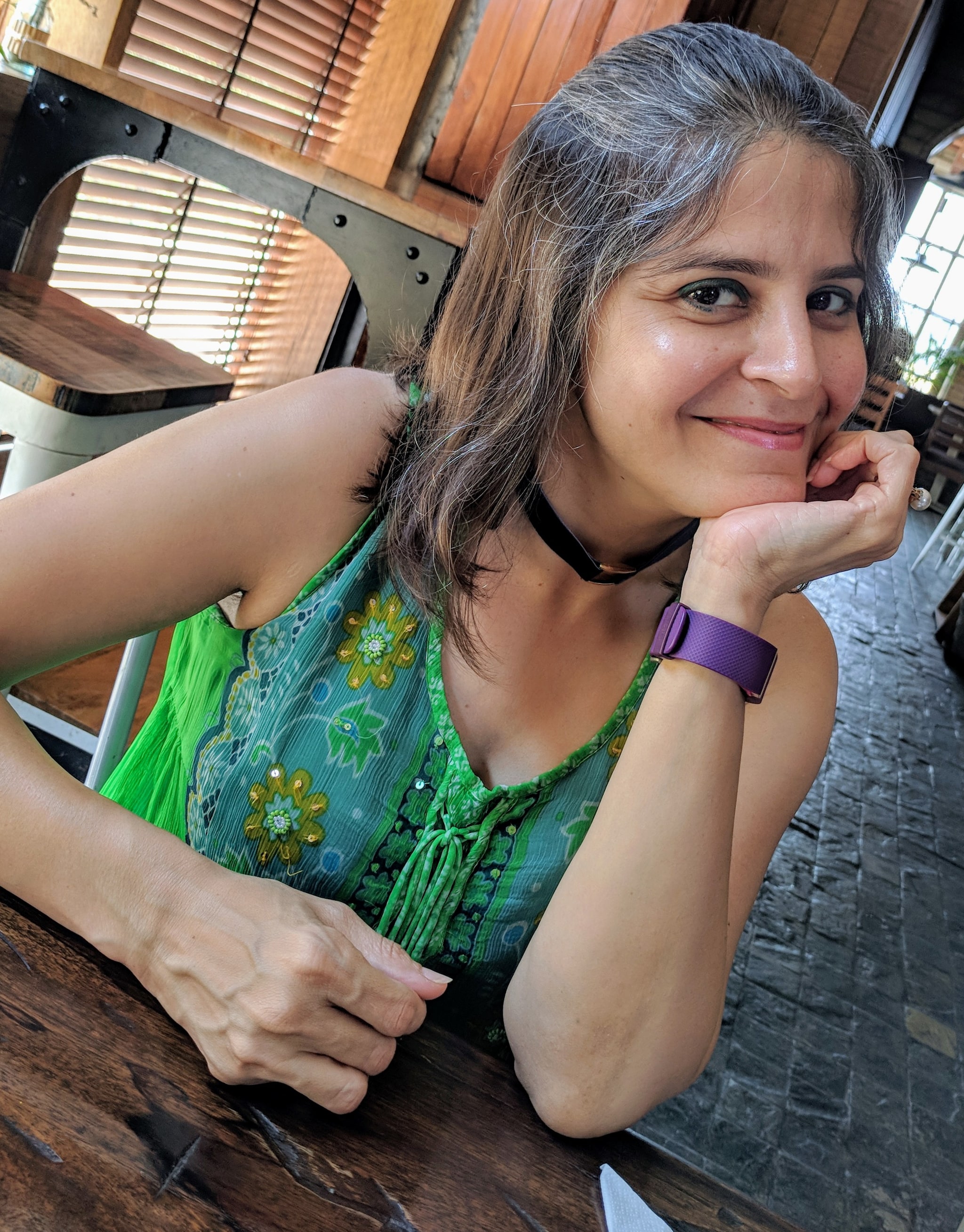 Anuradha Ramachandran, 45, homemaker and freelance writer
"I was lucky to have many friends who were also allowing themselves to age gracefully," she says. "We supported one another." The best part of going grey, she soon realised, was that it makes people notice you. "Everyone else around me is trying to look younger, and here I am, unapologetic about my age. It draws people to me," she affirms.
Fitness conscious and an organic-food junkie, Anuradha works out five days a week and enjoys her time out with friends. "Women are too hard on themselves," she says. "They spend so much time and money trying to look younger for no good reason. I'd rather spend it on something more useful, and fun."
That's in fact the best part of going grey for 32-year-old Ashima Chauhan, a former healthcare professional and now entrepreneur. Always fond of colouring and highlighting her hair in her college days, Ashima's hair began going grey in her late 20s. She had to stop all kinds of hair colour after she conceived her first child two years ago. Gradually, her long black straight locks got peppered with long straight greys.
The backlash was unexpected: "Your husband will lose interest in you," neighbour 'aunties' chided her. "I'll know if my husband loses interest in me," bristled Ashima, who did her graduation in physiotherapy and MBA in healthcare management. Hairdressers had their own two bits to add: "It looks very awkward, ma'am. It makes you look old."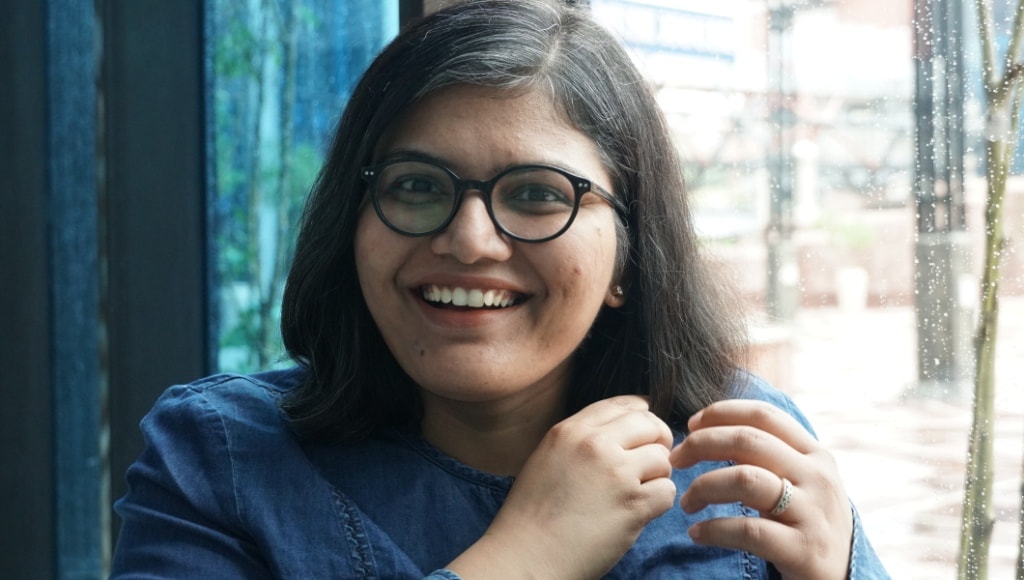 Ashima Chauhan, 32, entrepreneur
But Ashima didn't find it convincing. "I think I look my age," she would retort.
Just before we met, she had cut her hair to shoulder-length, and is enjoying the freedom from hair dye. "I no longer have to go for touch-ups before parties," she laughs, looking every bit the young, dynamic woman she is.
Ankur Ahuja, a 44-year-old cinematographer who shuttles between Delhi and Mumbai for work, is in fact very sure that this is the right time to have naturally grey hair. "Salt-and-pepper hair makes you look elegant; the look is trending," she half-jokingly affirms from her vast experience in Bollywood. Her hair had started greying pretty early on, even before she had completed her Master's in mass communication. But it was never a big deal for Ankur, who always kept her hair short, and whose husband's hair is now going grey too.
She did colour her hair for a while – purple, pink, blue and so on – but is temperamentally too chilled out to spend hours in the salon on her appearance. "I'm enjoying the greys but I would've enjoyed as much had my hair been black. What matters is that you have healthy hair. My hair is healthier than it has ever been," she says.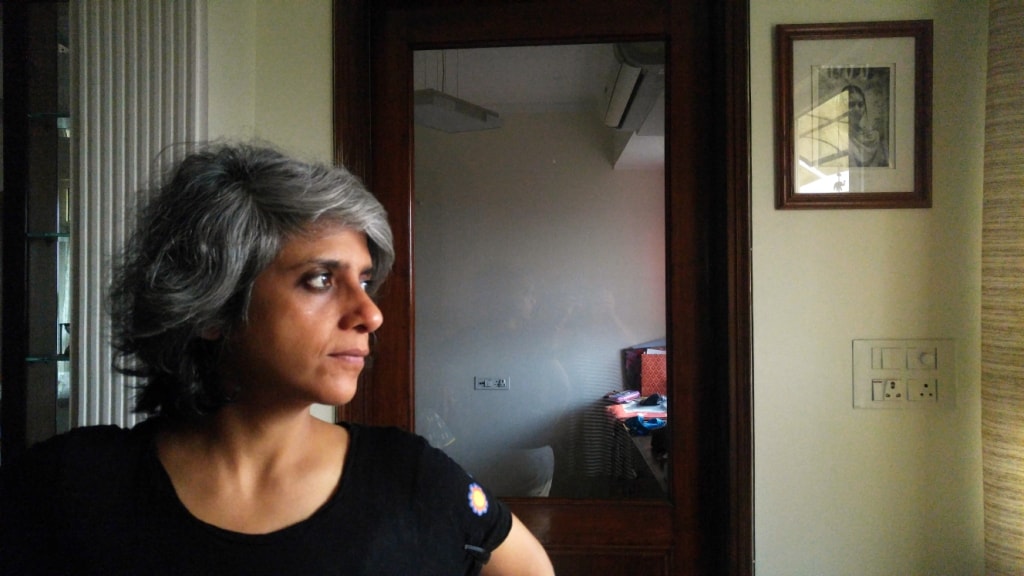 Ankur Ahuha, 44, cinematographer
Of course, grey hair comes with its own challenges, especially for someone with a penchant for bright hair colour: "I had always thought white hair would dye easier than dark hair. I was wrong. You still need to bleach first."
I asked Ankur her thoughts on growing older. "I have many thoughts on that but grey hair has nothing to do it." And it struck me how right she was. My hair or even my age has nothing to do with my youthfulness, curiosity, sense of adventure and passion for life. They are not correlated.
I booked a beautician from an app the other day. As she did my pedicure, I signed up for an annual subscription with her company online. "Do you want nail polish?" she asked, looking up. I shook my head instinctively.
Then I had a second thought: "Yes, I will, actually. Silver grey."