Shun the neon bustier. Ignore the sequinned dress. Shiny/shimmery clothing is strictly prohibited. Switch off the cellphones (leave in the locker). Sign an alive-in-darkness disclaimer. Pee before sitting for the two-hour meal. Not that there's no piddle-cubicle, but stumbling, falling, bumbling is a dark reality. The menu? You do not get to pick off the menu. The pre-set menu is a surprise. Hazard guesses about what's on the plate. You cannot see the chair. Not the plate. Not even food. You can see nothing. It is Blackout - dinner in the dark. Not just dark. Absolute coal-black darkness. Not a speck of light. Just the whiff of potatoes, cheese, pasta…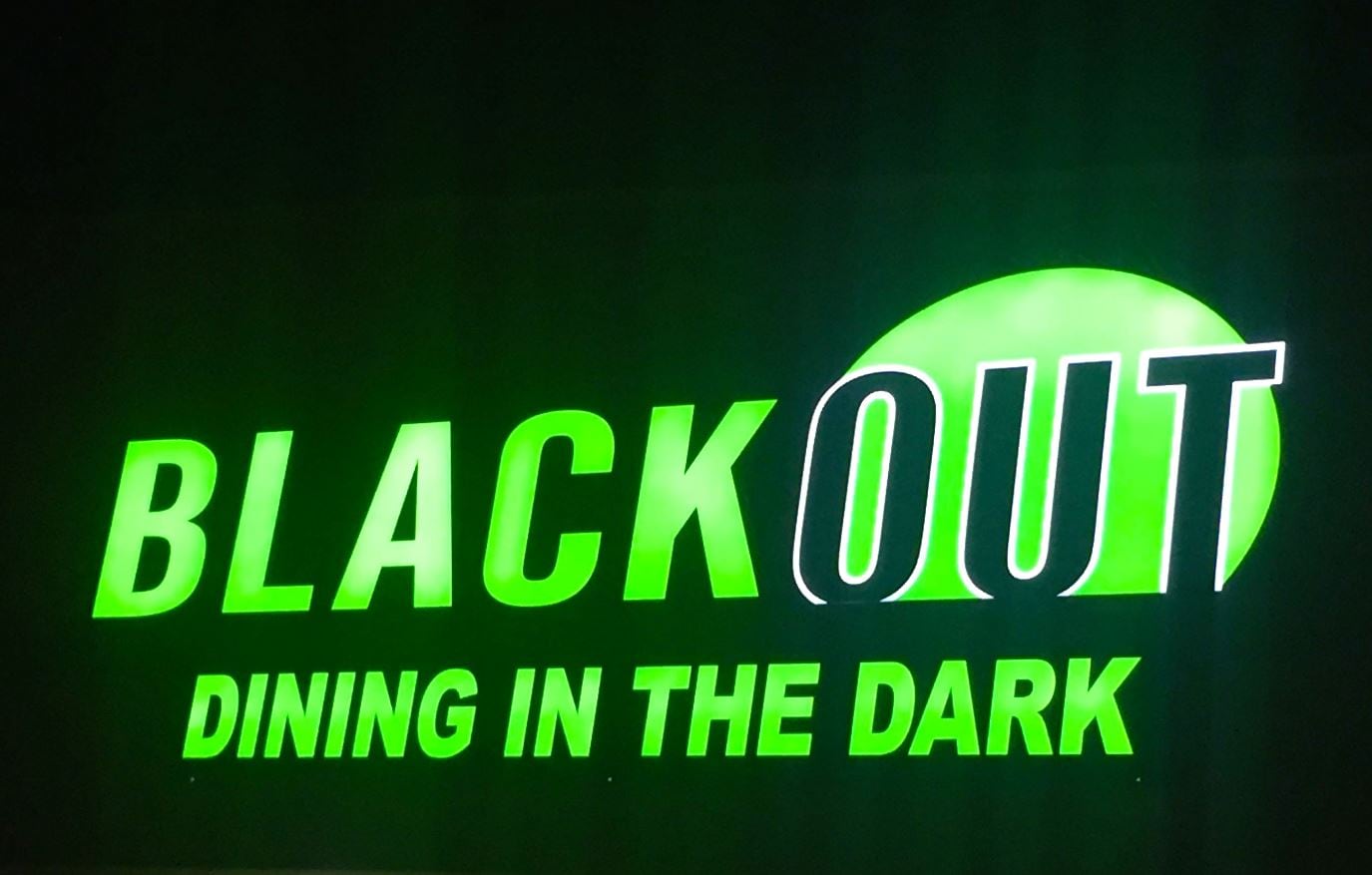 Blackout is standalone dining in the dark restaurant in Las Vegas.
The Blackout FAQs were swirling in my head when in the land of zillion neon lights, the car screeched into a dark parking lot. A green neon board glistened in Las Vegas' Valley View Boulevard. BlackOut - Dining in the Dark. The neon flickered in an all-cap slanted font. On the glass window was the diktat of 'Doing in the Dark'. Inside, girls in black were manning the counter and tiny Macs were placed on a table with framed photographs above it. More than a restaurant it seemed like war-zone as servers in black flitted in and out with night vision goggled strapped on their foreheads.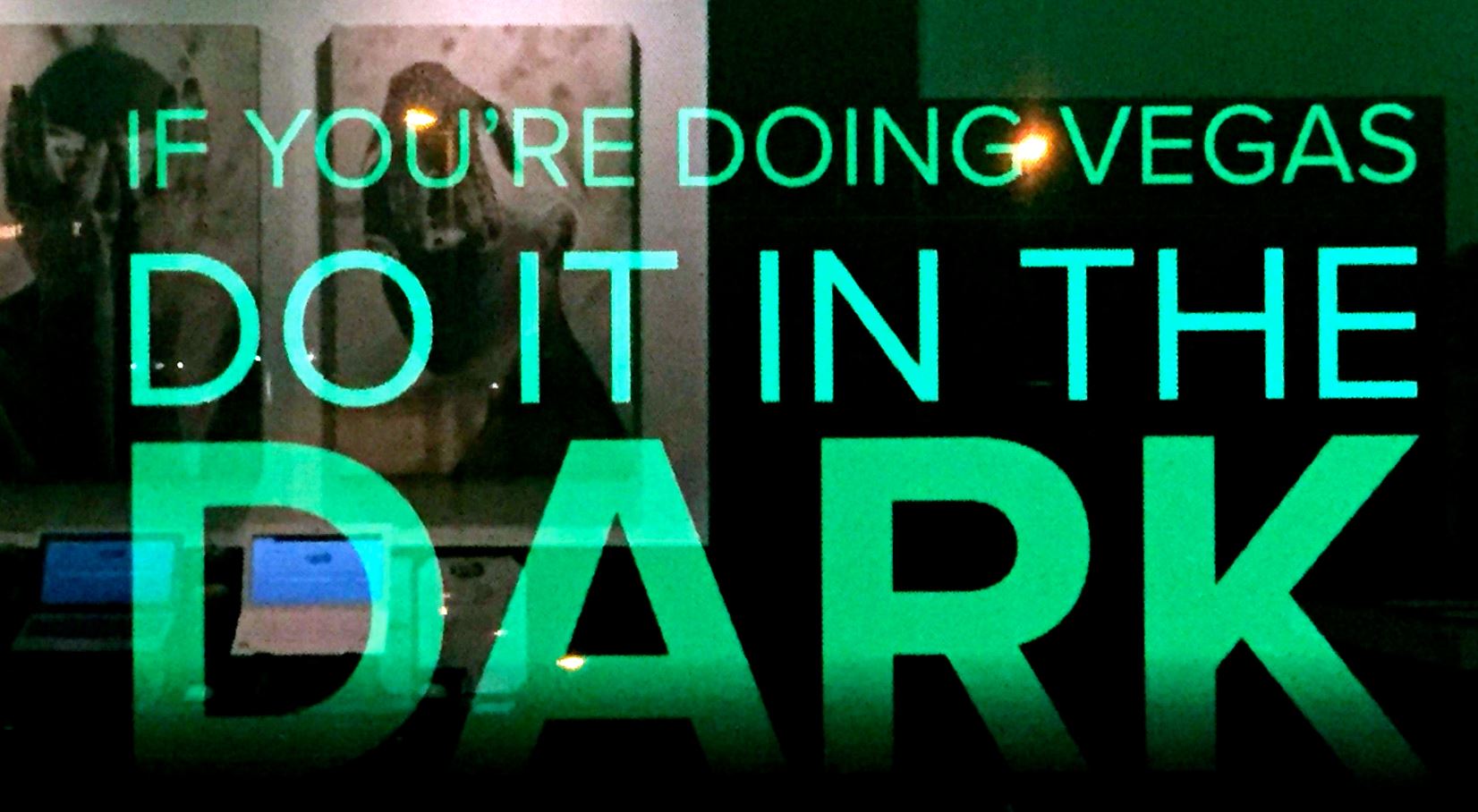 Located in Valley View Boulevard, Blackout meals are priced at $80 per person.
Am not afraid of darkness but eating in the dark felt a little dotty. With cellphones stashed in the locker and pre-dinner pee order heeded, it was time for food. Before that, the instructions in a not-so-dark room. "Beyond this black curtain, it is absolute darkness. Hold hands to walk to the table. Listen to what I say," the night-vision-goggles wearing server started matter-of-factly.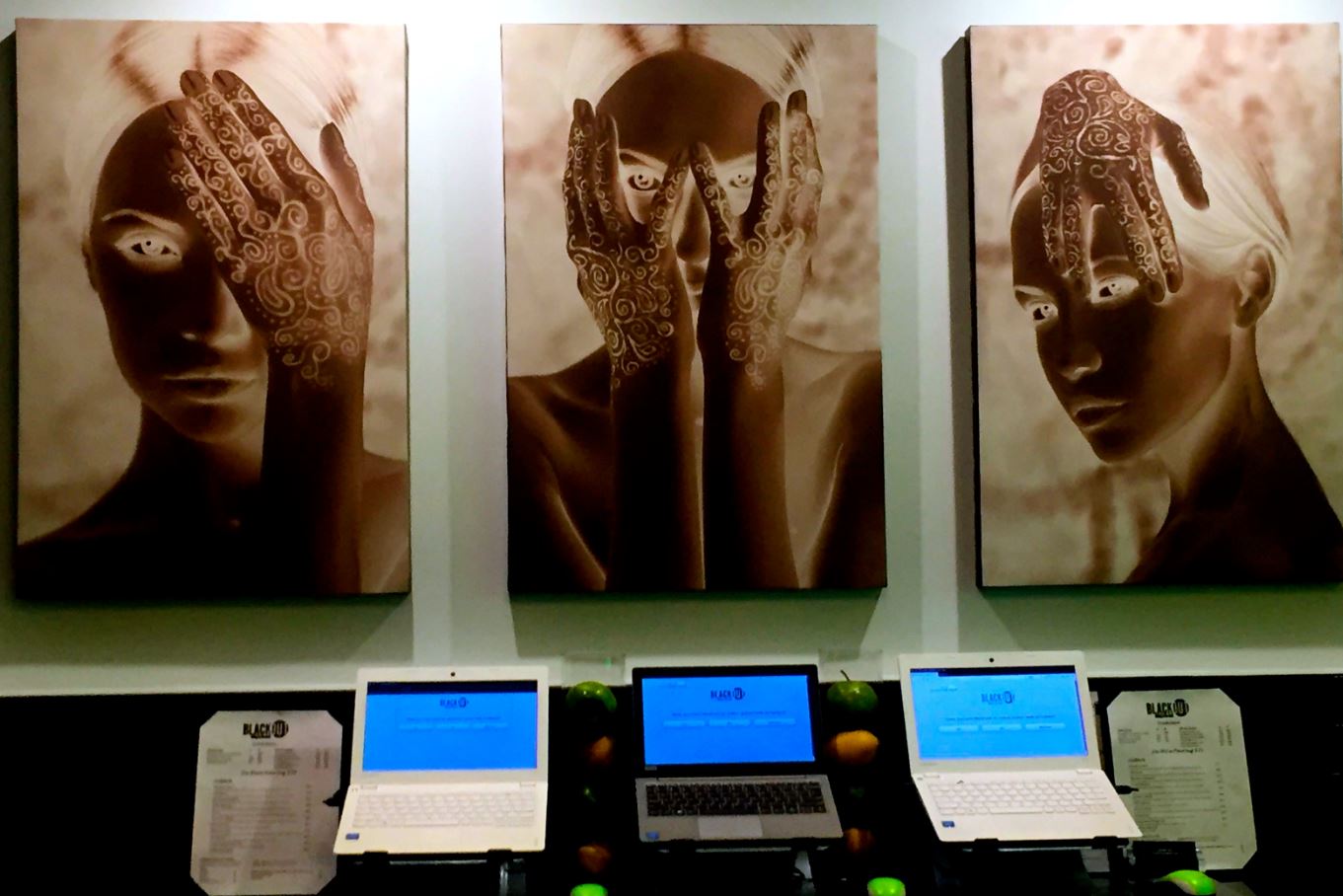 Since 1999, several dining in dark restaurants has opened across the world.
"Stop. Turn left. Find your chair," I had walked a few steps when finding the chair became a ridiculous hand-flapping in the air. There, there. There was wood. Hopefully, part of a chair to rest the derriere. "Knife on your right. Wine glass on the left. There's tissue, too," I patted the table for the knife and hand-hunted the wine glass's stem. Voices from other tables resonated in the dark land. An innocuous giggle turned sinister without light. A fallen glass shattered the dark-silence. I was blind with eyes open. There was not even a silhouette. Just an easy-peasy solace that my hand knew where the mouth is.
"This is a rectangular plate. There's a dip, fried finger food… The rest you decipher. You think 'Eye appeal is half the meal'. Eat in the dark, it will heighten the other senses," the server continued. I started moving my finger over an invisible plate. Suddenly, I dug into gunk. Sauce? Dip? Mayo? Licking the finer solved the sauce-mystery. And fried food? What was that? Potato? Zucchini? Mishmash? It was crispy, crunchy and scrumptious. Perhaps a mishmash, I concluded hurriedly.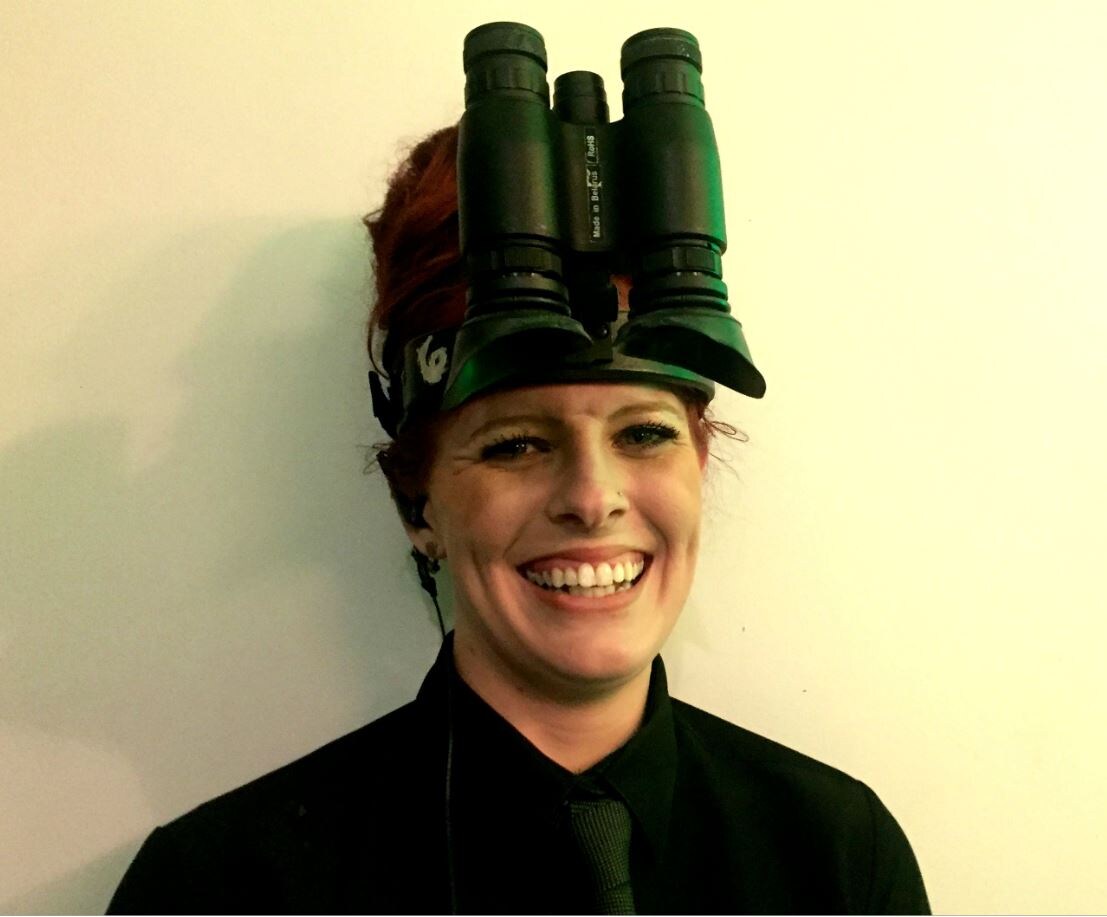 Cellphones and light-emitting clothing are strictly prohibited in Blackout.
Another rectangular plate. Then, a square. Another bowl. Some gunk. Pasta ribbons. Freshly town lettuce. Fried snacks. Carrot slivers. A dessert. Was it chocolate? Was it vanilla? I still can't tell. For 7-courses, I played a quiet quiz in my mind - a, b, c, d or none of the above. For two hours, my taste buds were crusty with the unknown. I ate but I saw nothing. I actually do not know most of what I ate. I was too preoccupied with not dropping the glass, not picking the knife at the wrong end, not falling off the chair. Thankfully, there was no need for a pee-break.
At the end of two hours, my taste buds had blacked out and my eyes desperate for a ray of light. When I held the server's hands again and bumbled past the dark, black, heavy curtains into the light, I sighed. That darkness in Blackout was bewildering. Yet, somehow bewitching.
Good To Know:
Six/seven-course food-only meal priced at $80 (pay extra for alcohol). Timings: Monday-Thursday: 5 PM–11 PM & Friday-Sunday: 2 PM-11 PM. Children 12 and younger are not allowed. Children 17 and younger must be accompanied by a paying adult.
Preeti Verma Lal is a Goa-based freelance writer/photographer.