BlackOut is standalone dining in the dark restaurant in Las Vegas' Valley View Boulevard and meals are priced at $80 per person.
Shun the neon bustier. Ignore the sequinned dress. Shiny/shimmery clothing is strictly prohibited. Switch off the cellphones (leave in the locker). Sign an alive-in-darkness disclaimer. Pee before sitting for the two-hour meal. Not that there's no piddle-cubicle, but stumbling, falling, bumbling is a dark reality. The menu? You do not get to pick off the menu. The pre-set menu is a surprise. Hazard guesses about what's on the plate. You cannot see the chair. Not the plate. Not even food. You can see nothing. It is Blackout - dinner in the dark. Not just dark. Absolute coal-black darkness. Not a speck of light. Just the whiff of potatoes, cheese, pasta…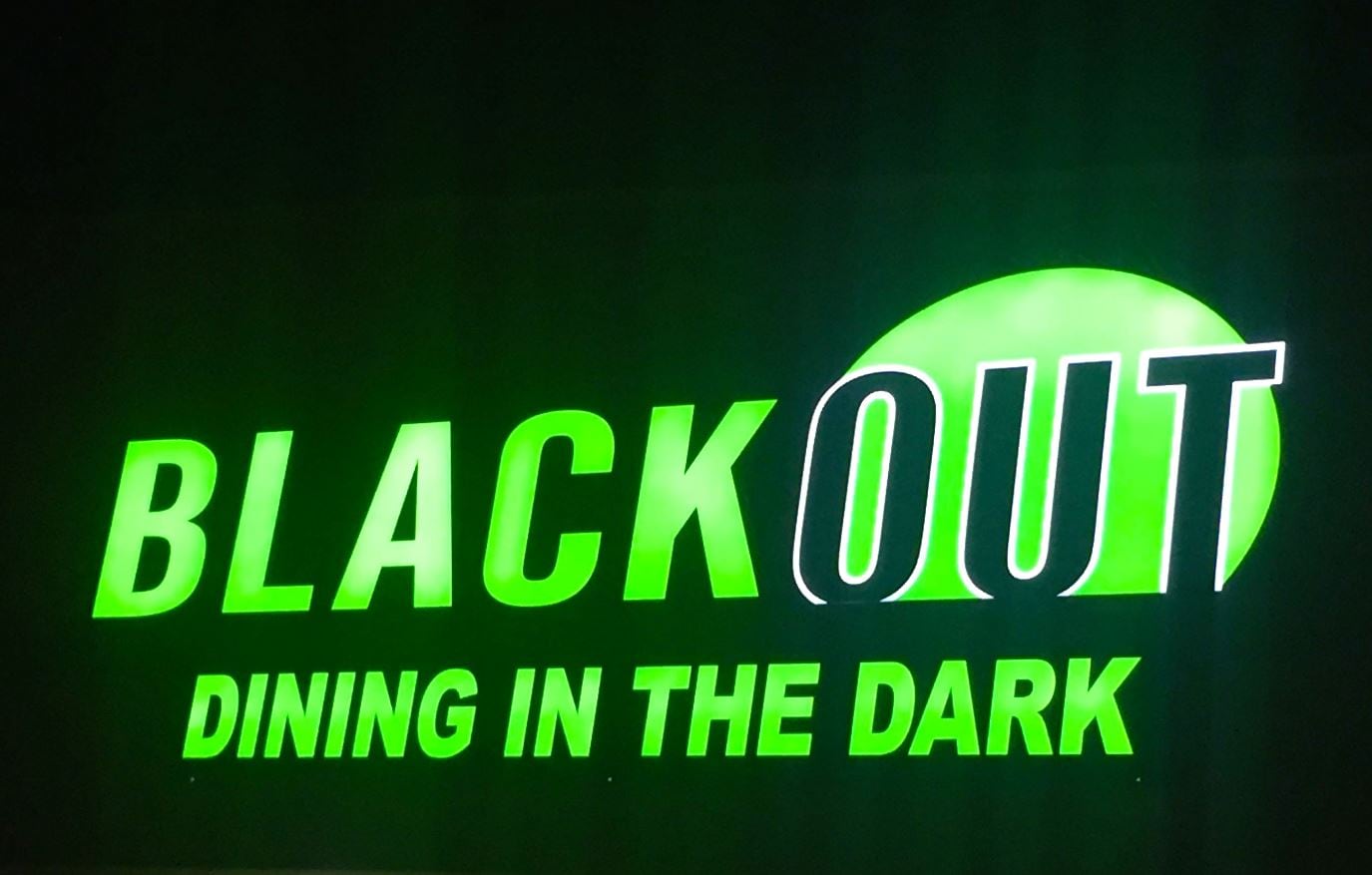 Blackout is standalone dining in the dark restaurant in Las Vegas.
The Blackout FAQs were swirling in my head when in the land of zillion neon lights, the car screeched into a dark parking lot. A green neon board glistened in Las Vegas' Valley View Boulevard. BlackOut - Dining in the Dark. The neon flickered in an all-cap slanted font. On the glass window was the diktat of 'Doing in the Dark'. Inside, girls in black were manning the counter and tiny Macs were placed on a table with framed photographs above it. More than a restaurant it seemed like war-zone as servers in black flitted in and out with night vision goggled strapped on their foreheads.