The wedding industry in India is truly recession proof. On the flip side, the other industry that thrives is the wedding couture industry or the entire fashion couture industry in India. Most of the big boys, and girls, of the Indian fashion tribe are almost completely focused on wedding couture and occasion wear. Flamboyant, opulent and often bling-y, Indian fashion has always been synonymous with wedding couture.
Yet, quietly, away from the arch lights, an entire bunch of designers are trying to find a new vocabulary of design, independent of wedding bling and bluster, yet very Indian in its influences. From use of unconventional materials (silicon sheets, metallic yarns) to leveraging the country's culture of handmade and textiles in interesting new ways, their approach to fashion is unconventional.
Amit Aggarwal
The Delhi designer uses industrial materials to create sculptural designs. He employs angular methods of pattern cutting to create saris shaped like stylish cocoons. He married together the fluidity of a sari and the angular silhouette of a lehenga to create a whole new pattern. Even as Aggarwal continues to pay obeisance to traditional embroidery techniques like zardozi or ari, he replaces the yarn with industrial materials such as recycled plastic; even the beading is done using glass.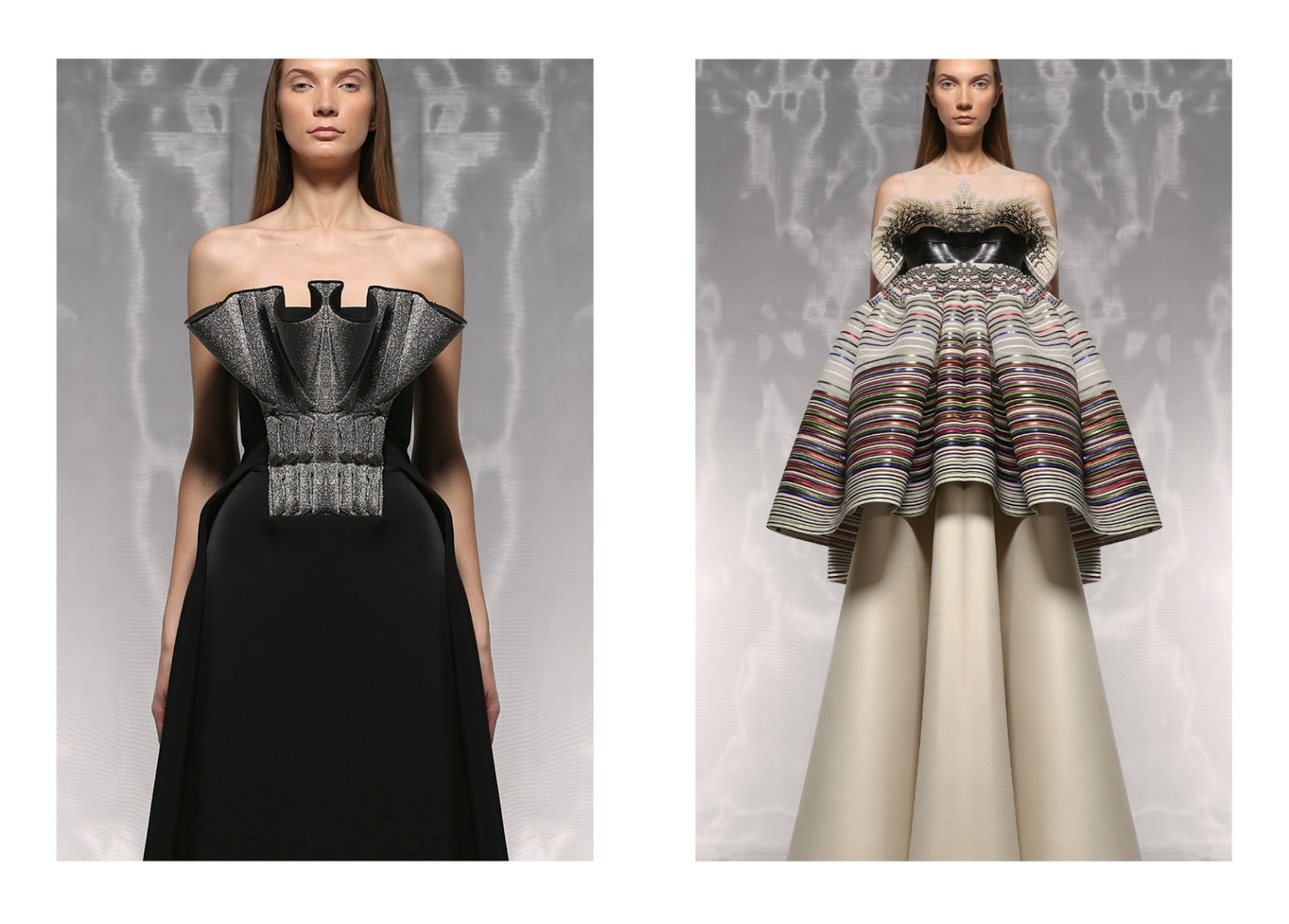 In the early part of his career, the NIFT graduate travelled extensively to learn about fashion, before collaborating with Delhi-based apparel design studio, Creative Impex for his first independent clothing venture called Morphe. Today, He has two labels: the ready-to-wear AM.IT (for one of his collection he worked with organic khadi gamchas and industrially produced polythene bags) and the couture collection. "The idea is always to make neglected materials superheroes. I am inspired by the plasticky Harajuku culture of Japan. I want to introduce a new language that will excite crafts people and also consider what future generations may want to wear," he says.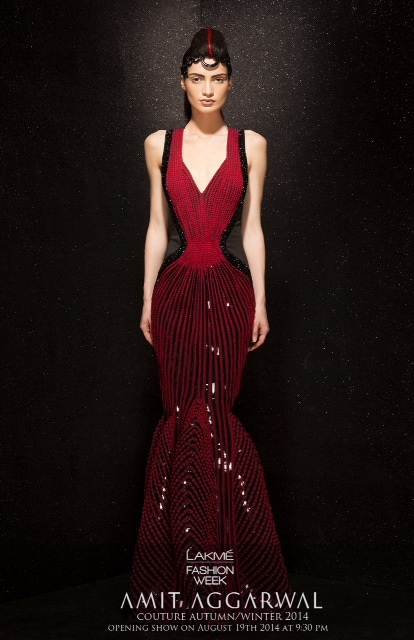 HUEMN
Shyma Shetty and Pranav Misra's HUEMN is available in five countries, including India. The two met in NIFT and hit it off enough to be able to establish a label that makes sophisticated, easy-wear clothing. Their first collection, in 2009, was inspired by the writings of Charles Bukowski. The label was the first to show an athleisure burkha on an Indian ramp and their e-comm platform features three sections: men, women and non-binary. "In a country like India, gender is not a black and white and our clothes portray that reality," says Misra.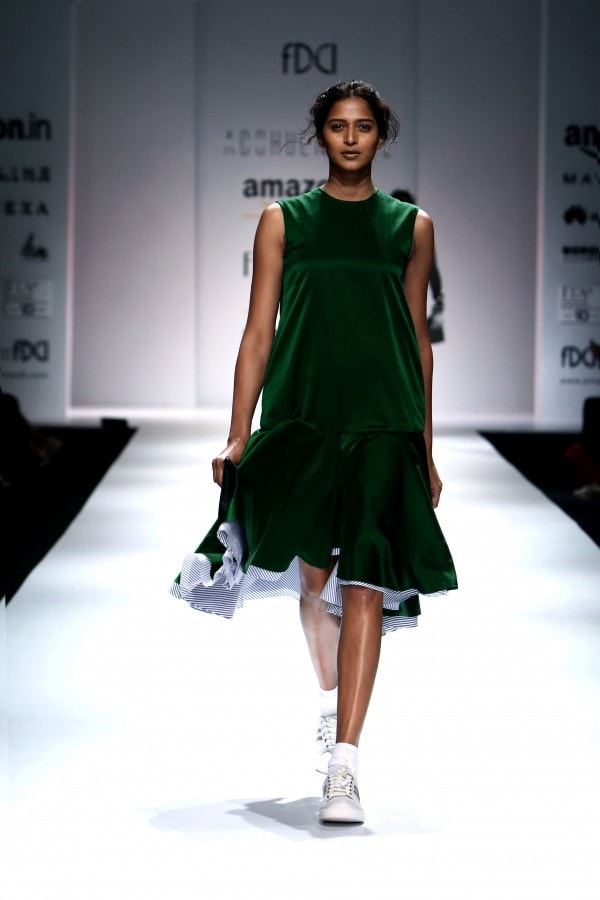 Often, HUEMN's androgynous clothes are complemented by unusual fabrics such as PVC and vinyl. Through their vertical 'Project', the designers explore fashion aesthetics beyond the collections they make, for one-off projects done in collaboration with different stakeholders. For their latest, The Ramie Project, they collaborated with the Meghalaya government (along with a few other designers) to develop the Ramie fibre, which was used in ancient Egypt and China long before cotton was introduced to the Far East. "The plant that's easiest to cultivate is not necessarily the best—a kilo of cotton requires around a kilo of pesticides and other chemicals to grow. It's a terrible polluter," says Sagar. "But we've built cotton into our consciousness because we associate it with the national movement." Unlike cotton, weaved Ramie is as fluid and soft as silk.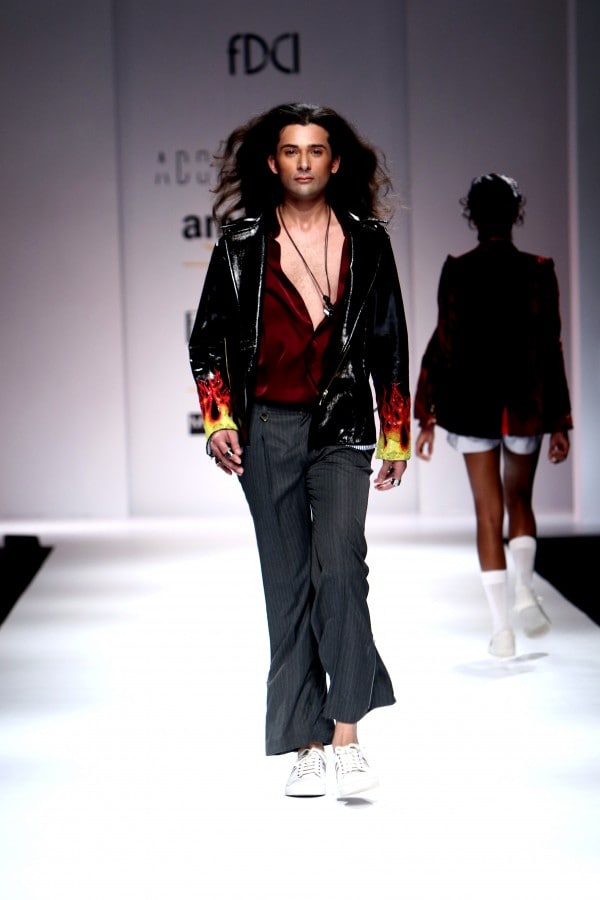 The weavers chosen by the Meghalaya government created 200 metres of cloth from the first batch of the new harvest of ramie. The cloth was woven into eight weaves in off-white, natural and black and the designers were asked to create their own patterns. Shetty and Mishra created a documentary of 25 photographs that placed ramie as the protagonist in everyday India.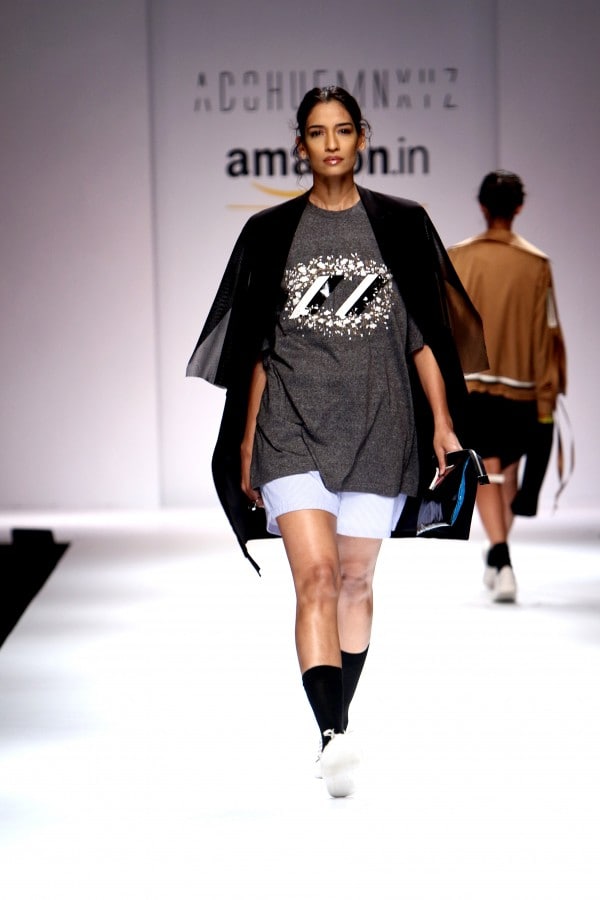 Ruchika Sachdeva
The 2018 Woolmark Award winner (a global award given by the International Wool Secretariat, and won in the past by labels such as YSL and Giorgio Armani) was ranked among 500 global personalities shaping the fashion industry by Business of Fashion. Sachdeva graduated from the Pearl Academy in Delhi, before moving to London to study at the London College of Fashion and intern with Vivenne Westwood.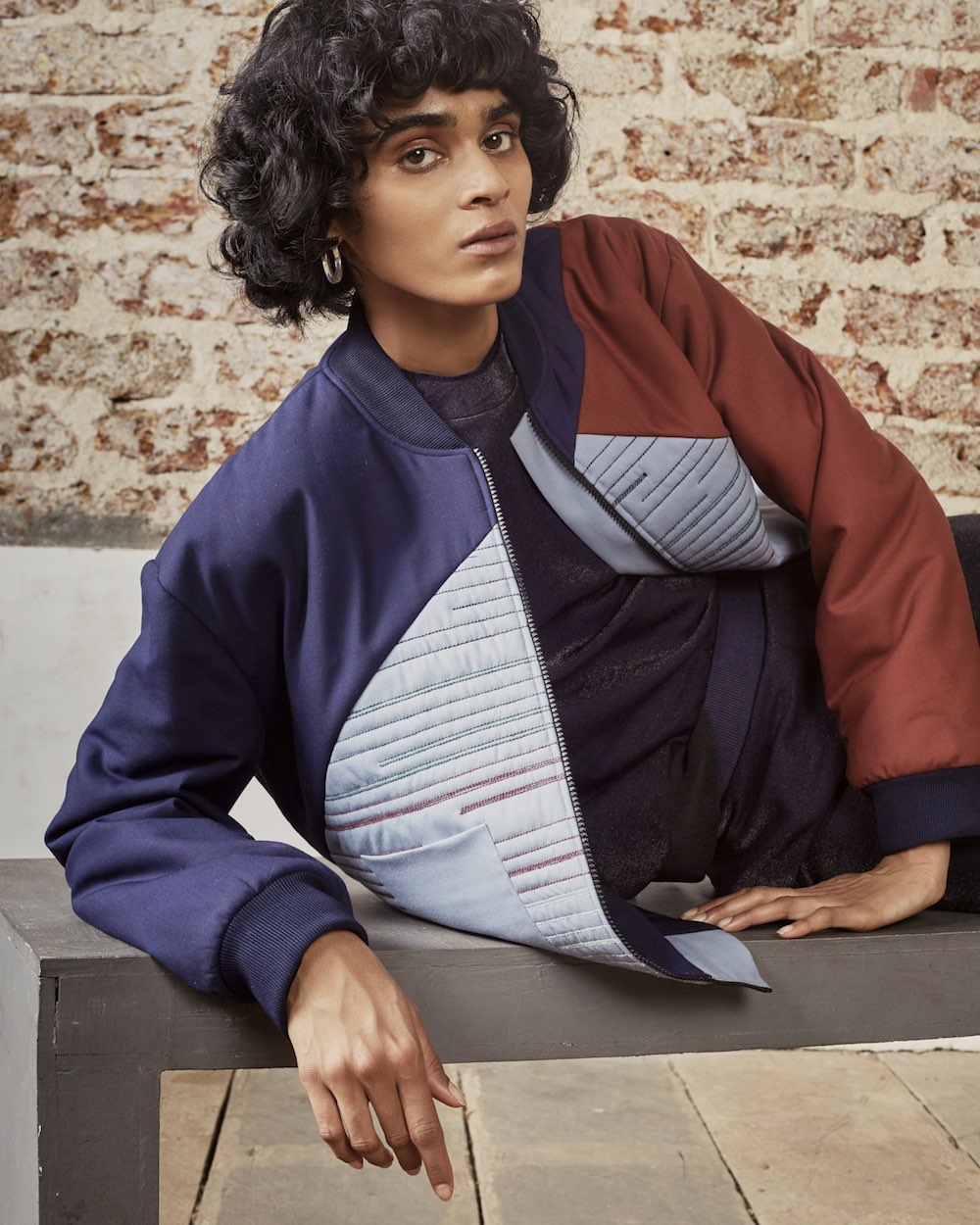 She headed back home to set up her label, Bodice, in 2011. "Once I returned to India, I found it very difficult to shop for myself. Either I wasn't too fond of the silhouette, and if I liked it, I found it had too many details. Even now, with my own label, I am constantly editing, cutting out the details, refining," she says. The collection Sachdeva sent to Woolmark was made from wool pieces created across five regions of India, by incorporating traditional techniques. Working with the handloom industry hasn't been the easiest, Sachdeva says. "You need to do major research to find dependable sources. The handloom and natural dye sectors are unorganised."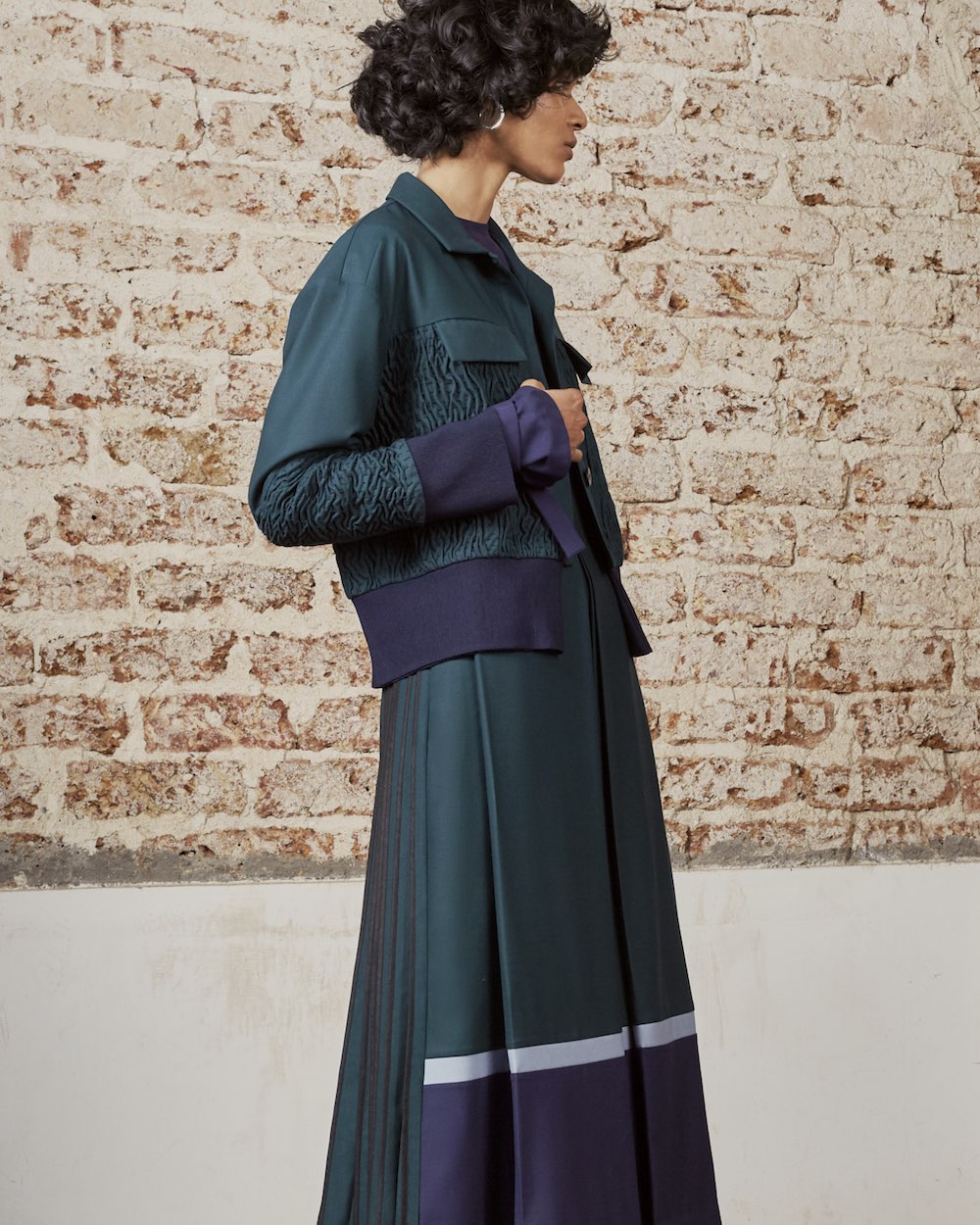 Bodice is known not just for its amazing cuts, fits and natural dyes, but also designs that are functional and sustainable. Her jackets can be worn both ways, so you get two for the price of one. Some of their garments are adjustable at the waist that cover two sizes; many can be hand-washed instead of drycleaned (which can't be said about most Indian fashion) and are made from fabrics that can be worn easily even without being ironed, so they are easy to travel with.
Kunal Rawal
Menswear in India suffers from pretty much the similar things as womenswear: it either falls in the formal category (bandhgala or the suits) or the embroidered (kurtas for wedding and occasion wear). Rarely do you get to see a menswear that is smart, casual and very international. Mumbai boy Kunal Rawal's eponymous label ensures that men have something more than a suit or a bandhgala to fall back on. "The lifestyle change is reflecting on the industry and we are working with people who have different needs and requirements. I often incorporate the modern man's requirements— (our clothes have) sweat absorbent lining and styles are relaxed and deconstructed. The sherwani I have designed looks like one but offers 100% mobility," he says.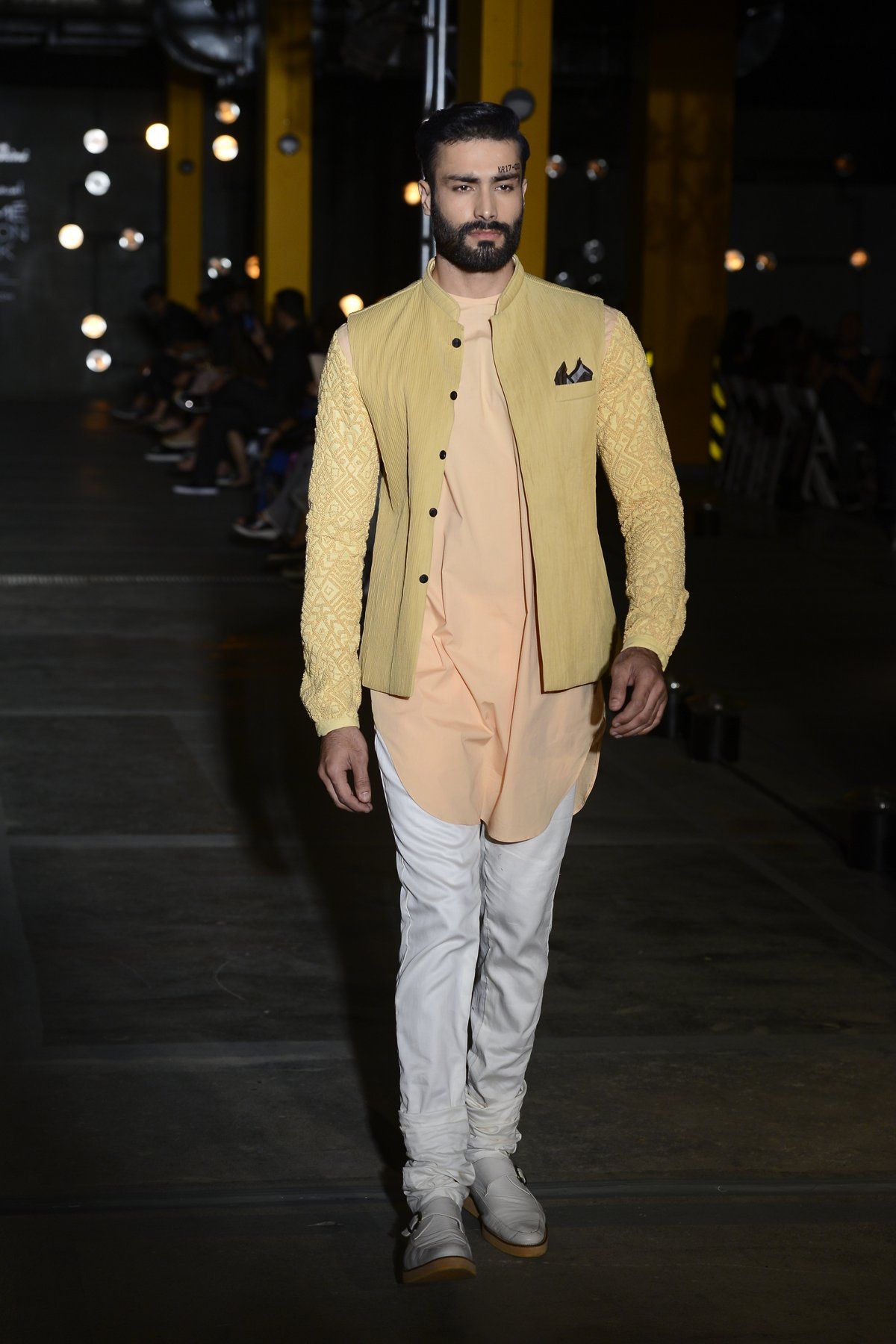 Rawal's menswear includes signature design elements such as knotting techniques, tonal palates and clever play on textures, cuts and patterns. His Autumn-Winter 2018 collection has silhouettes like overshirt sherwanis and sleeveless jackets. "Our surface textured fabrics allows for the opulence of embroidery without its heaviness," he says. Rawal has introduced several experimental cuts such as the waistcoat cut and sharp round cut in kurtas.
Ujjawal Dubey
The 2017 Woolmark winner launched his label, Antar Agni, in 2014 as part of Lakme India Fashion Week's Gen Next category. Dubey's rise to the top of the fashion world reveals that some of the biggest influences will come from India beyond the mega-metros. Dubey grew up in the dusty lanes of Gorakhpur. Passionate about architecture, he enrolled in NIFT Kolkata after he was rejected by several design architecture colleges. The NIFt course opened an entire new world for him and offered him an opportunity to Australia on an exchange programme.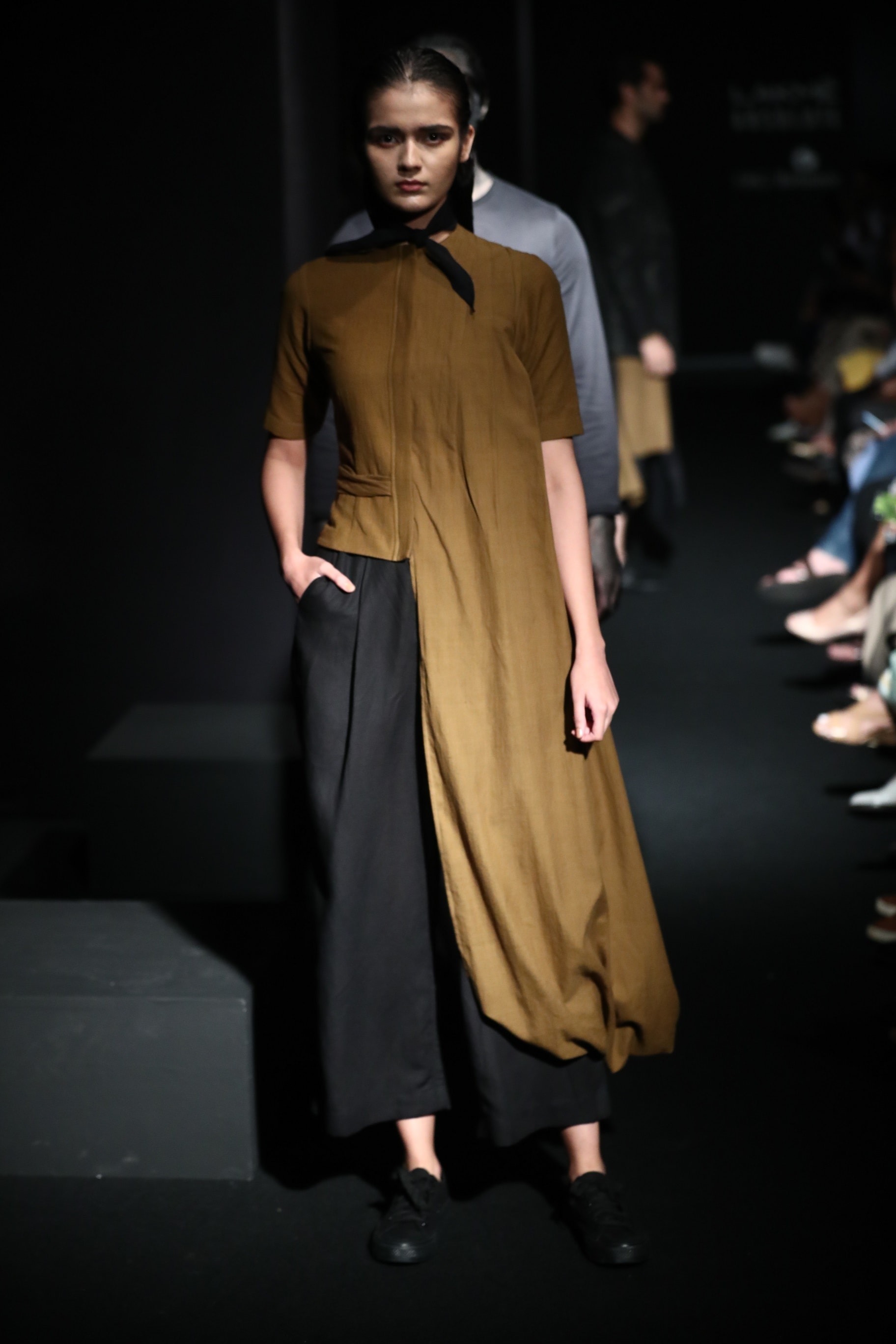 "That helped me really grow because for the first time, I was being exposed to a whole new thought process and way of living," says Dubey. It was while working with designers Shantanu and Nikhil that he trained to design menswear. "Menswear needs to be perfectly tailored. It is structured, much like architecture is." Ultimately, in 2014, he created a special collection for LFW's GenNext show and branched out on his own. The concept of his show, titled No Longer The Hunted, saw its origins in the barren landscape of Afghanistan, with the inspiration springing from the designer's obsession with the way the country was described in Khaled Hosseini's very first epic, The Kite Runner.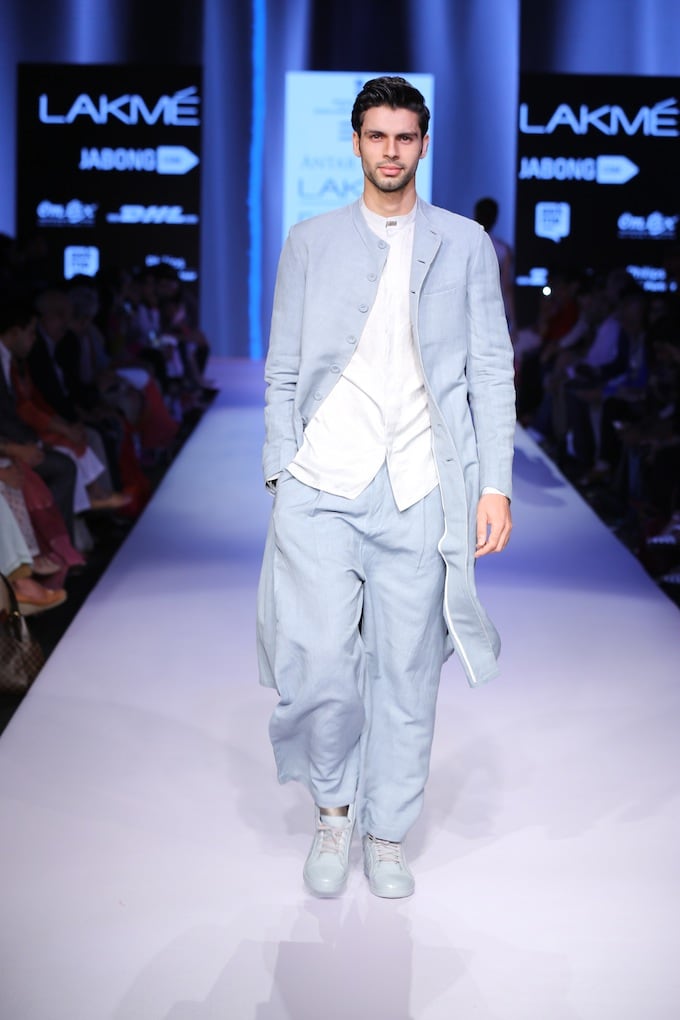 Now Dubey makes both menswear and womenswear, though the former dominates his portfolio. "Our clothes are unisex," he says, "pretty much androgynous." Dubey uses sustainable natural fabrics including hand-woven textiles in cotton and silk made by the artisans from Meerut. His clothes easily fit into the 'anti-fit' space. Dubey's 2018 Woolmark collection was inspired by the nomadic tribesman of India. He blended fabrics such as zari silk with Merino wool and techniques such as knitting and handloom weaving. Dubey created a striking woven twill salwar-kurta set, with a neatly draped layer around one shoulder.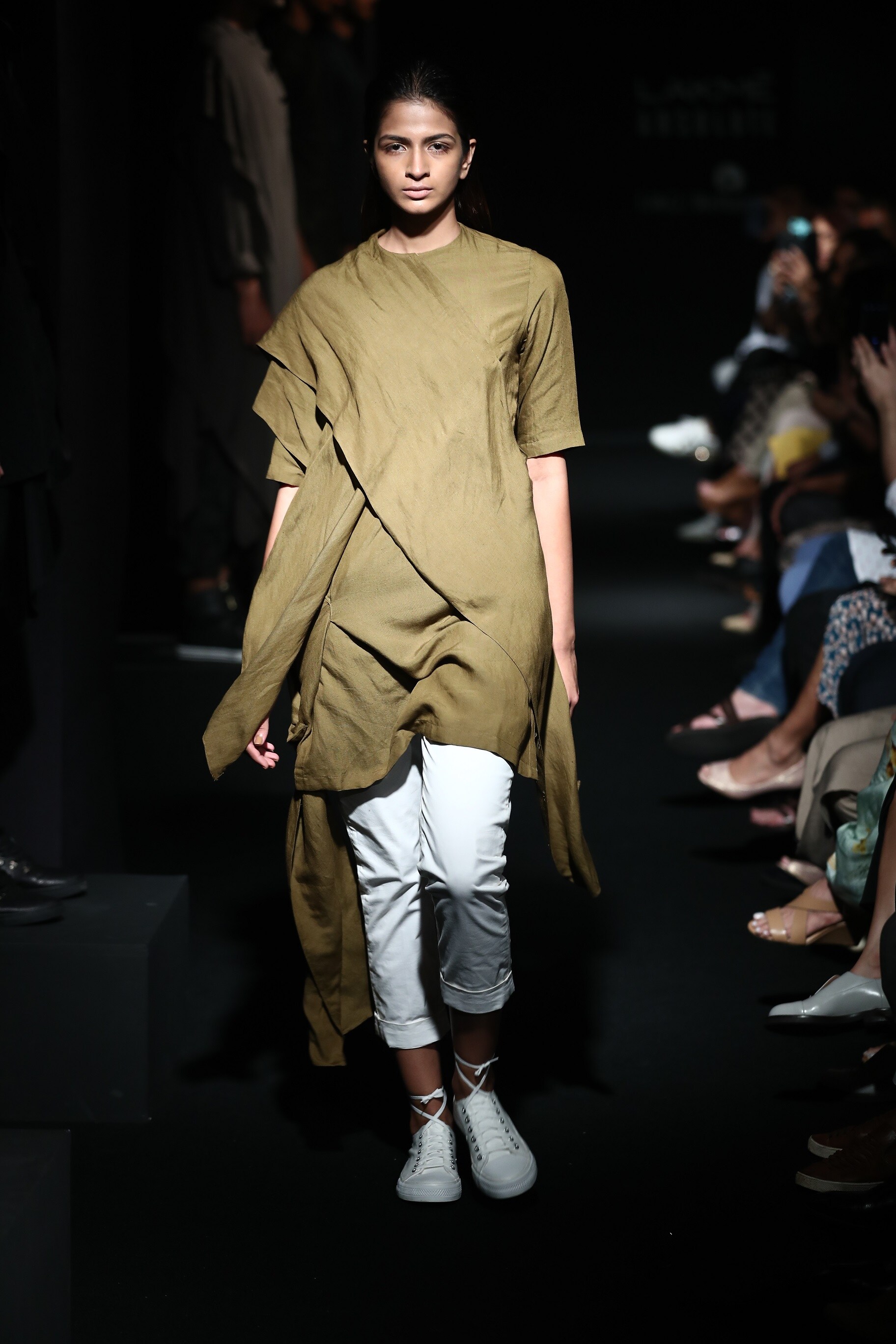 Suket Dhir­
Much like Dubey, Dhir is from a small town. He comes from a family of leading cloth merchants settled in the Doaba region of Punjab. A friend's suggestion took him to NIFT, Delhi and he launched his label in 2010. Dhir is fabled for his old-school tailoring: fitted and great cuts, but also his new-world patterns and fabrics. "My grandfather's dressing sense has influenced the patterns I work with," he says. "He used to wear tailored jackets." The designer works with materials such as cotton, silk, mulmul, linen, bamboo and wool to create Nehru jackets, loose silhouettes in pants, classic two-button blazers and shirts.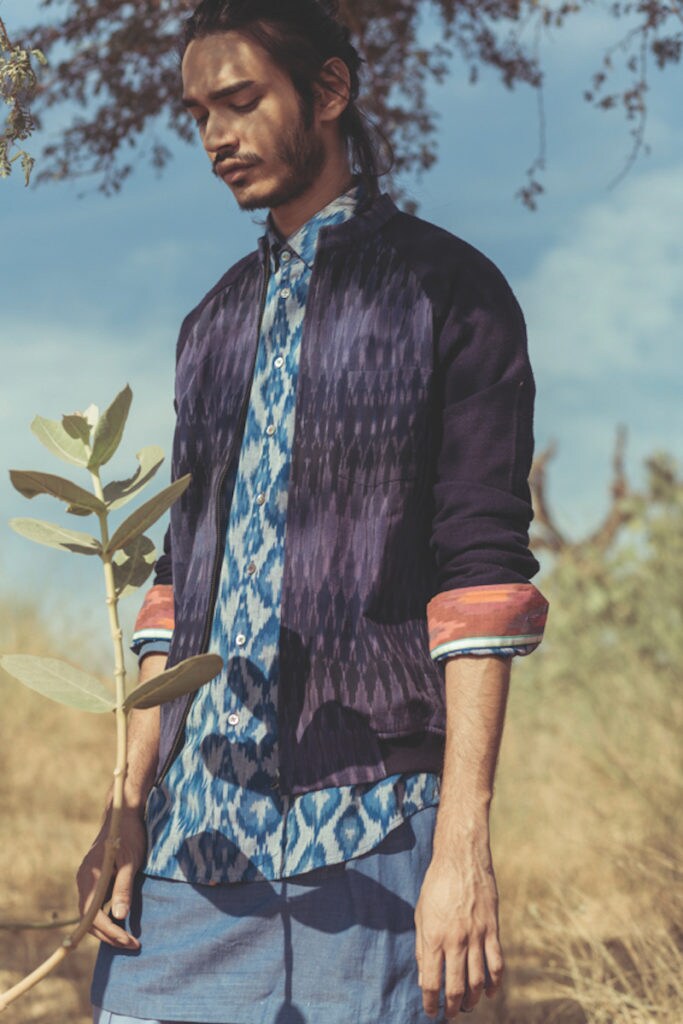 "I tend to use natural fieres that age beautifully. The garments look sharp and crisp, but that you can wear in another context when they become washed out," he says. He promotes the cause of 'slow fashion' or investing in a few quality pieces that age well. Indian motifs, such as parrots from the mango orchards of his childhood, pepper his shirts. "Indian dressing must be a mix between Oriental, Imperial, Mughal and traditional Indian. In my collection, the drapes and construction are largely Mughal. Silhouettes such as pyjamas and the bandhgala are Imperial, while the Chinese collar is oriental."