Jaisalmer means the 'hill fort of Jaisal'. The city is named after Rawal Jaisal Singh, a Bhatti Rajput, who founded it in 1156 AD.
Hi guys, the weekend is back and I am here to help you out with next travel plan for your new year eve. If you have already decided then it's great but if not then don't worry this place doesn't require much planning and preparation.
Just carry some warm clothes and take a train to Jaisalmer, Rajasthan. Last year my friends and I had an amazing new year in the city known for sand dunes. Jaisalmer, is well known for its desert camel safari and forts.
Jaisalmer – The Hill Fort of Jaisal
Jaisalmer means the 'hill fort of Jaisal'. The city is named after Rawal Jaisal Singh, a Bhatti Rajput, who founded it in 1156 AD.
Jaisalmer is the largest district in Rajasthan and third largest district by territorial region in the country. It shares the border with Pakistan. The famous Jaisalmer Desert Festival takes place in the month of January or February every year.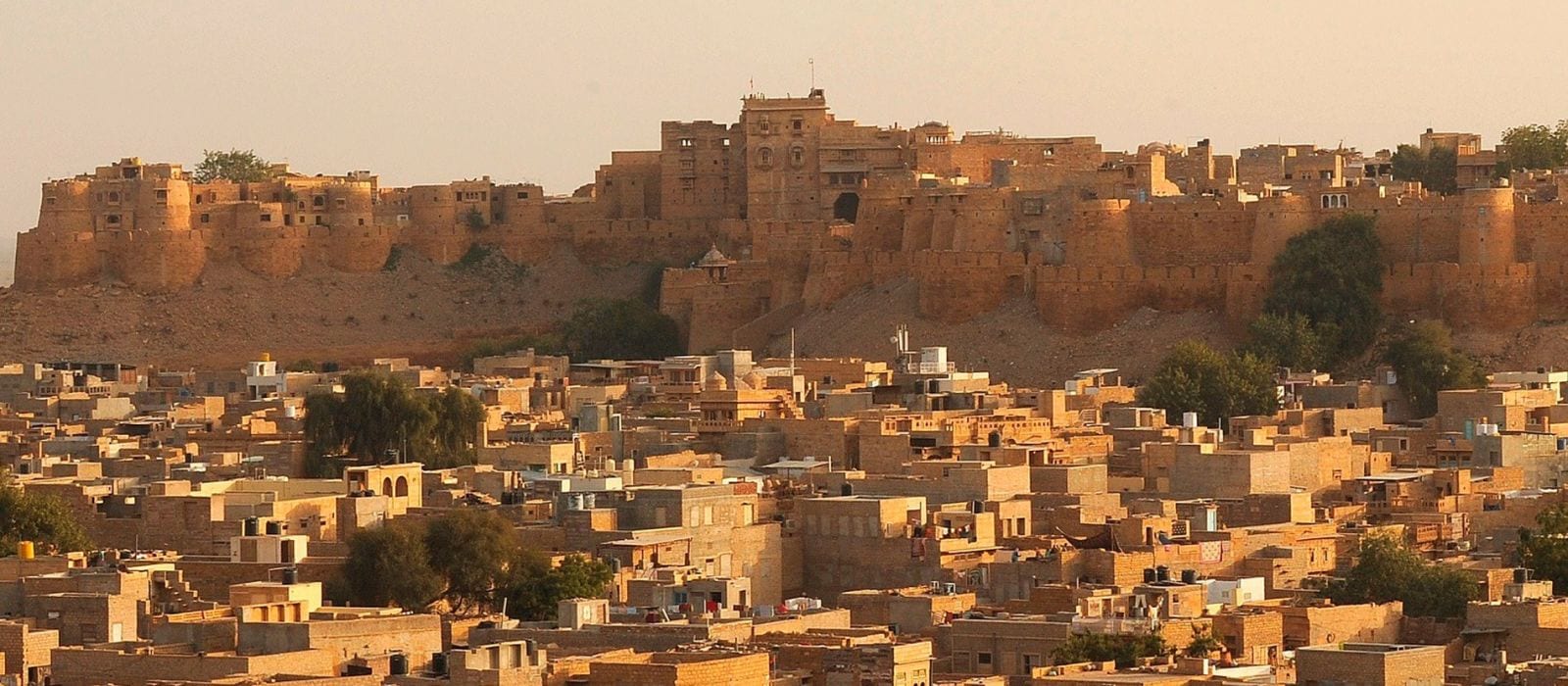 How to Reach Jaisalmer
You can reach Jaisalmer by availing flights to Jodhpur as there are no direct flights to the city. Jhodpur is 284 km away from Jaisalmer and will take around 4-6 hours to reach there by road.
Train is one of the preferable options because Jaisalmer is well connected with cities such as Delhi, Jodhpur and Jaipur.
Being Royal In Jaisalmer
Jaisalmer is famous for its fort and royal experience. There are many options available for stay considering your pocket. But if you really wanted to enjoy the Thar Desert then you should stay at any fort converted to resort or Desert camps. I am suggesting you a few places: Jaisalmer Marriott Resort and Spa, Suryagarh Palace, Desert Tupil Hotel and resort, Sam Sand dunes, Amush Desert camp.
Welcome To The City
The moment you step down in Rajasthan, you may get a feeling of being at home. The way people greet you and treat you is just a wow moment. The Rajasthani culture of greeting tourist and guest is unique in itself.
The more you spend time in Rajasthan the more you fell in love with it. They will welcome you with open arms by putting tilak on the forehead and with a wonderful Rajasthani Ghoomar dance. "Indian tour is incomplete if you miss Rajasthan," said a traveller. My target was to cover Jaisalmer Fort, Jain temples and Desert Safari along with a night stay in a desert camp. I would also suggest you cover at least these places.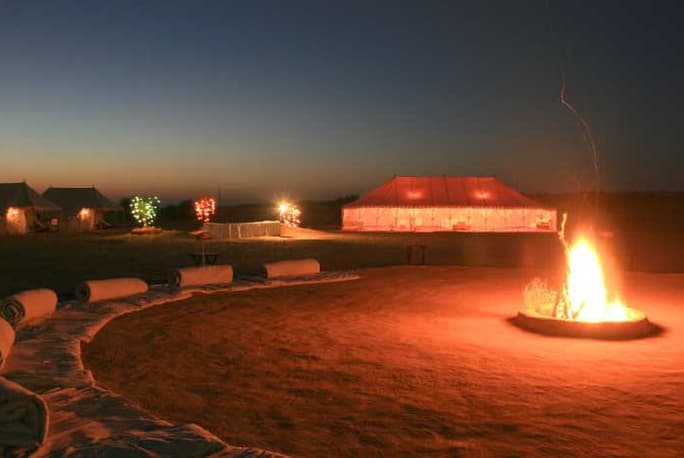 Jaisalmer Fort and Jain Temples
The fort is situated in the city and was built by Rawal Jaisal Singh. It is believed to be one of the very few (perhaps the only) "living forts" in the world, as nearly one-fourth of the old city's population, still resides inside the fort.
The fort is 1500 ft long and 750 ft wide and is built on a hill. It has curvy roads and right in the centre is the famous Parshwanath Jain Temple and you should not miss this.
Desert Safari, Sunset, Rajasthani Folk Dance And Music
Camel safari is something that one must plan for. It may cost you around Rs 1,500-1,900. In the end, enjoy the beautiful sunset in the Thar Desert. Be alert about the temperature as it may fall during the night.
Rajasthani Folk Bonfire Night
Desert camp with a bonfire in the centre being decorated with fancy sofas, cushion to relax and local people wearing traditional attire serving you food and drinks is one of the best experiences you may get in Jaisalmer. Local traditional Rajasthani Folk musicians and dancers will perform for you. In fact, you may see the group of travellers also playing their own music to make it a perfect new year eve. My words are not doing any justice to the experience and the feel that you get.
Try it Out
The Rajasthani food, Daal Bati and Churma are simply awesome. Paan at any corner of the city and unique Mehendi Designs. You will find beautiful "Churiya – Bangles" at the local shops. Shopping can be a great experience if you want to carry traditional stuff as your lifelong memory. Few local cafés are uniquely structured in the city can also be vouched out if time permits.
Things to carry: Warm clothes, socks, camera, medicines if required.
PS: I am born and brought up in Rajasthan so some special feeling attached to it. Travel safe, have fun and do not miss Dal Bati.