Cricket World Cup: India and Pakistan renew rivalry under grey English skies
Updated : June 16, 2019 04:18 PM IST
Organisers received nearly 800,000 applications for tickets at the 23,000-capacity stadium in Manchester to watch the former champions who play each other only in global tournaments because of their soured political relations.
The Old Trafford cricket ground had a festive feel with fans from both sides wearing replica jerseys, colourful headgear and sounding hooters as they began trooping in.
The match has drawn fans from across the world, including Ankur Bajpayee, a 39-year-old telecom executive who took a 16-hour flight from Johannesburg just to attend a match he hopes would not be a washout, while Pakistan supporter Hassan Ghani had flown in from his home in Los Angeles for the match he said he simply could not miss.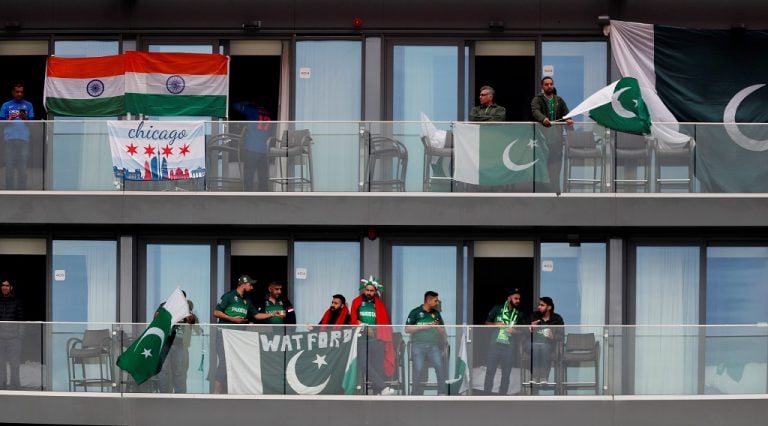 Published : June 16, 2019 04:18 PM IST