Cannes Lions Festival of Creativity takes place in the third week of June. Although many associate Cannes with the more glamorous film festival, this is no less of a soiree. Beaches are lined up with dedicated tents and areas for both agencies and tech companies alike. These are meeting places in the day and turn into the most happening party places in the night. Free flowing French wine, Champagne, mimosas, sangrias, you name it.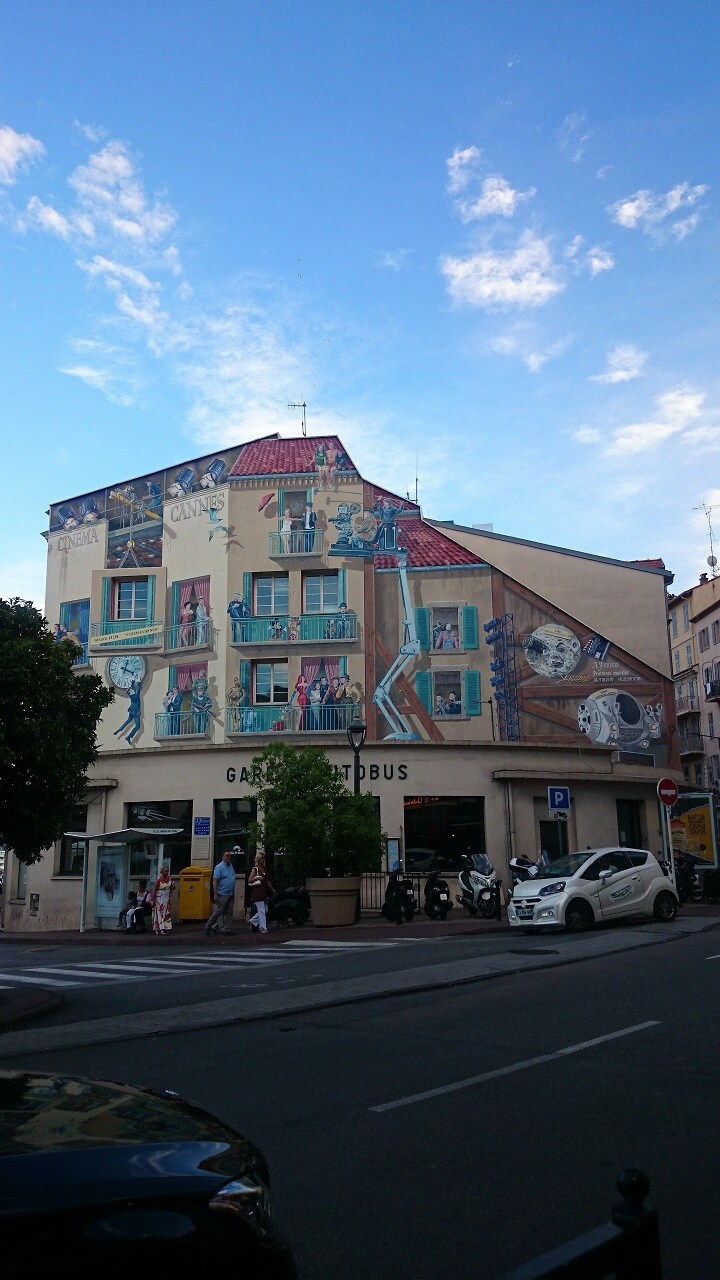 Between seminars, one-on-one interviews, endless award nights, parties (only for networking of course -- well, let's just stick to that), I would often squeeze in some time to run.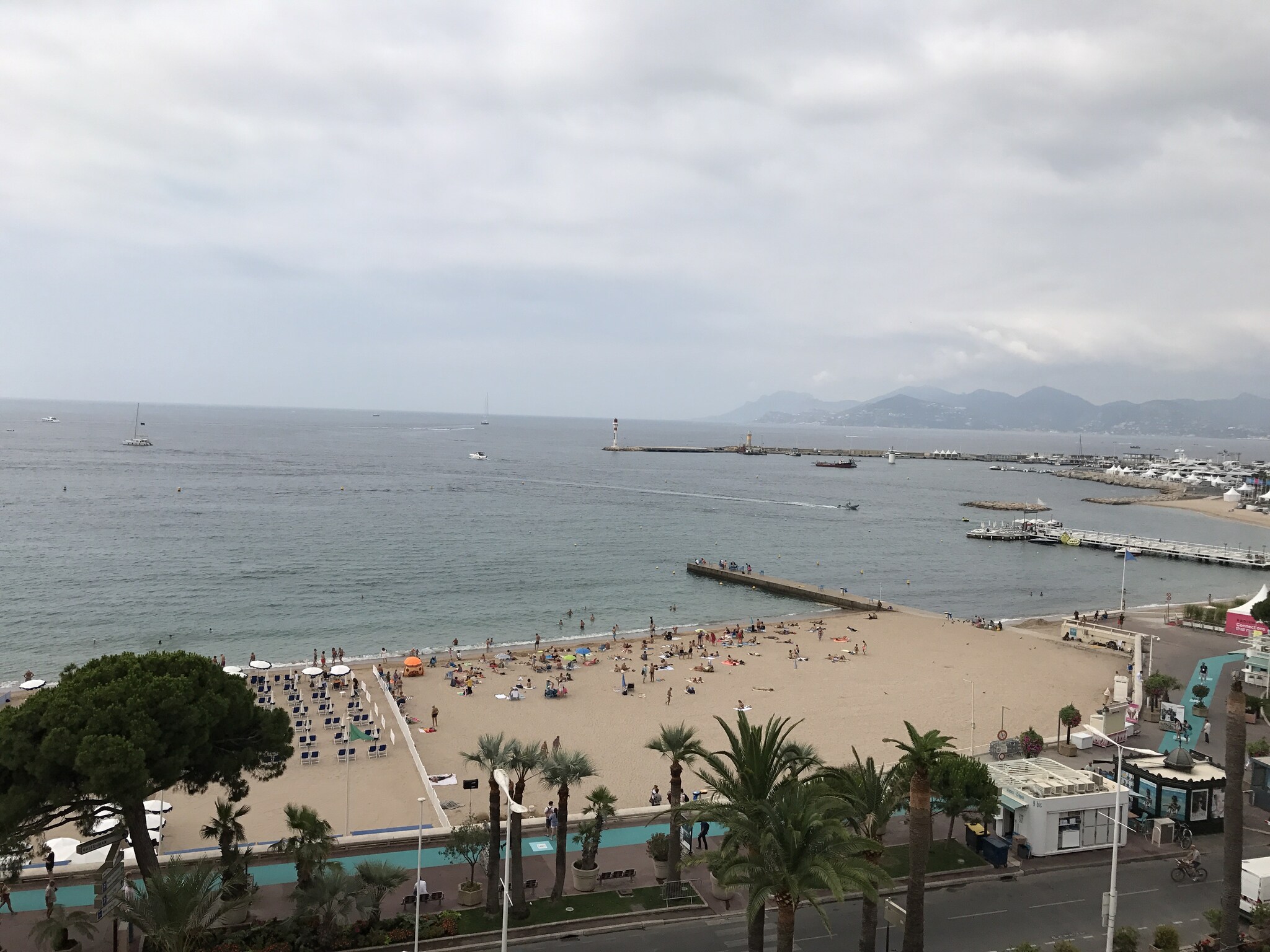 Bear in mind that beaches around Cannes do not have one extended long coastline.
There are many beautiful routes that this city has to offer for us runners. And the best part about this place is that you will see someone running here at any given point in time. So it doesn't matter if it is early morning, afternoon or late evening, even at night, there is someone always running at Cannes.
Get on Promenade de La Croissette
Running along the beautiful homes.
Promenade de la Croisette is a stretch that most ad landers visit the most, as it is next to the Palais des Festivals et des Congrès and this is where all the tents are laid. It stretches along the shore of the Mediterranean Sea and is a little over 2.5 km long. Many expensive shops, premium designer labels, restaurants, and hotels line this promenade and it goes along the coastline of Cannes. If you go a little ahead and run towards Antibes, you can encounter beautiful beaches with clear blue water. I typically run till the end of the sea-front and as soon as this tunnel arrives on the left hand side to take a road towards Antibes, I take a U-turn. This distance till the tunnel from the Cannes Centre is about 4.5 to 5 km.
Running on Boulevard du Midi
This boulevard runs nearly 7 km, terminating at the Pullman Royal Casino and it is a very scenic route. You pass La Bocca on the way too. I was staying at La Bocca once, that's why I know this place pretty well. The promenade is a little narrow in parts, but still very runnable and extremely pretty. All you have to do is keep the sea on your left! That's your guideline.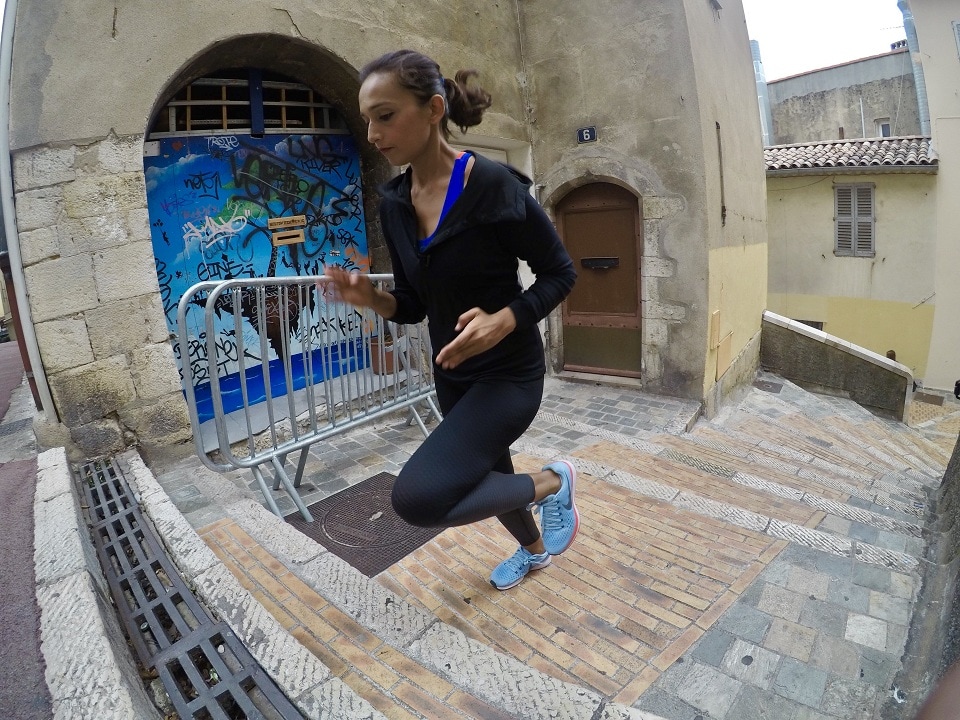 If you are running from the Palais then there is only some part near the port where you will not be next to the sea. But then at the beginning, near the port you will get to see some spectacular views of the gorgeous looking yachts lined along the old port.
If you intend to go a bit further from Pullman you can take a right straight to Mandelieu la Napoule. There is a beautiful running/walking route next to the golf course which is well-shaded too. This is at a distance of about 10 km from Cannes City Centre. Let's just say, this route is a little unexplored by the non-local runners but just perfect for your Sunday long run.
And then you can always combine Promenade de La Croissette and Boulevard du Midi for an extended long run too.
Barefoot on the beach
Running barefoot on sand can be extremely soothing.
It is great to run on sand. Especially, running bare foott on sand can be extremely soothing. Believe me, 'Côte d'Azur' will wash your blues off!
However, the beaches around Cannes do not have one extended long sandy coastline. Hence, occasionally you will have to step up on either of the Boulevards and then get on the beach again to be able to go the distance.
But a big plus is that you will get to run bare foot.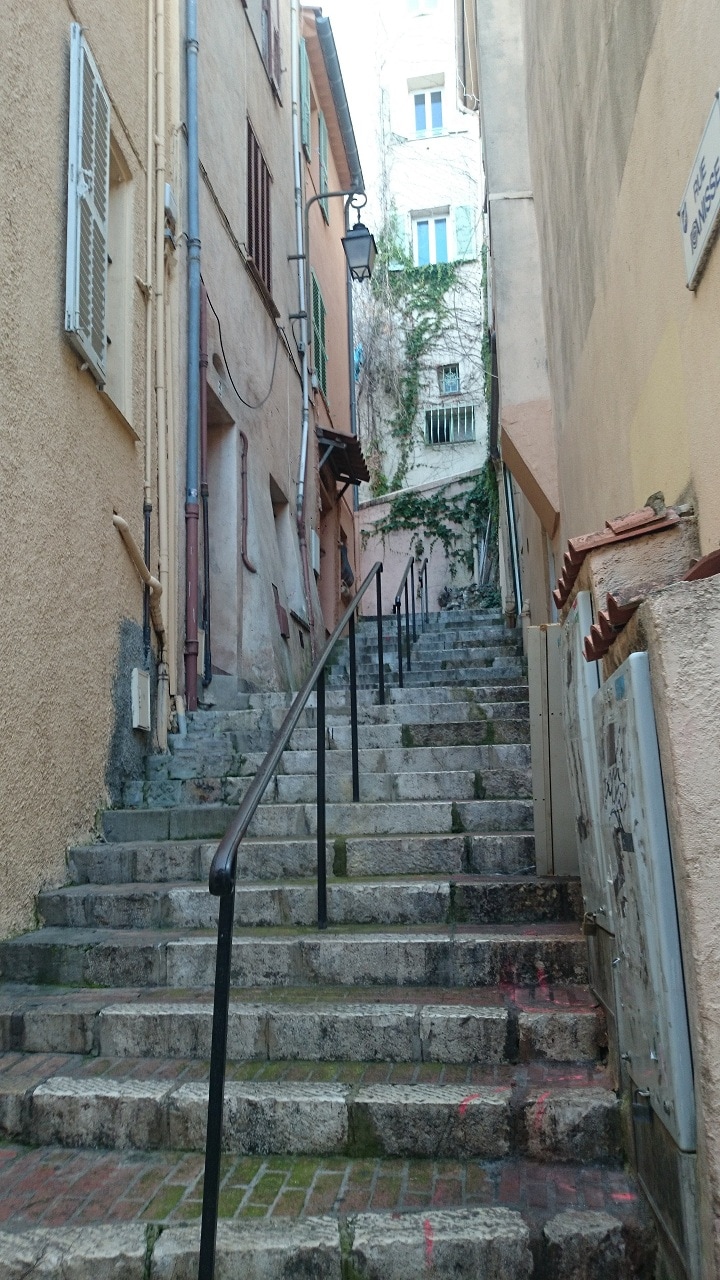 A beautiful staircase that takes you to the hill top from Le Suquet.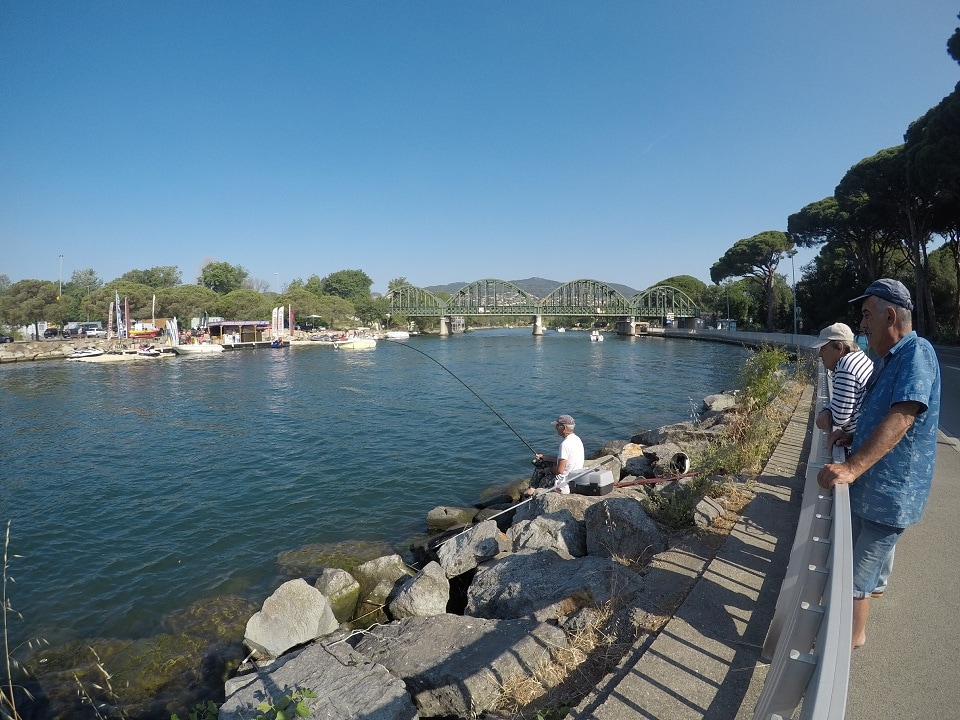 Hill repeats at Musée de la Castre
It was in the 12th century, that monks built a castle on top of the hill, now known as Musée de la Castre. In the 14th and 15th centuries, a church was built just under the old fortress – the Eglise Notre Dame d'Esperance – it offers great views over the harbour and city.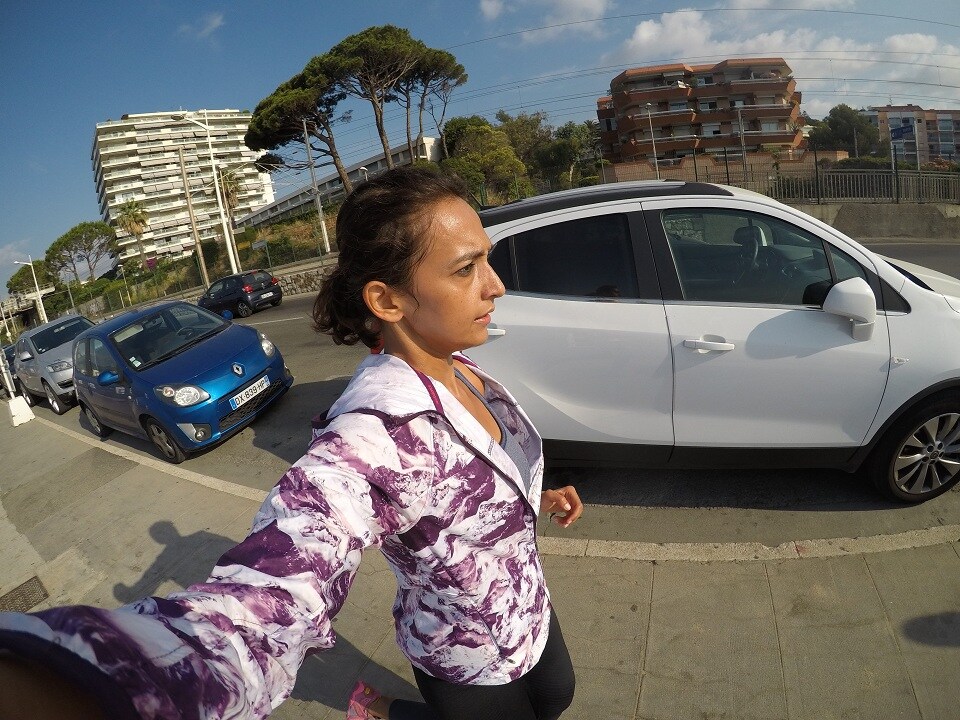 As it was only about 400 years ago, that the roads were laid out. With such close proximity to the harbour and the sea, the fishermen began to make their homes here. The entire approach to Musée de la Castre is extremely steep and lined by beautiful houses. It is a great route for hill repeats.
One can run from Gare des Autobus or take an inner route from Le Suquet which is one of the oldest neighbourhoods in Cannes. If you start from the Croisette, walk past the old port on your left and head up the windy, cobbled street of restaurants to an old beautiful church and castle.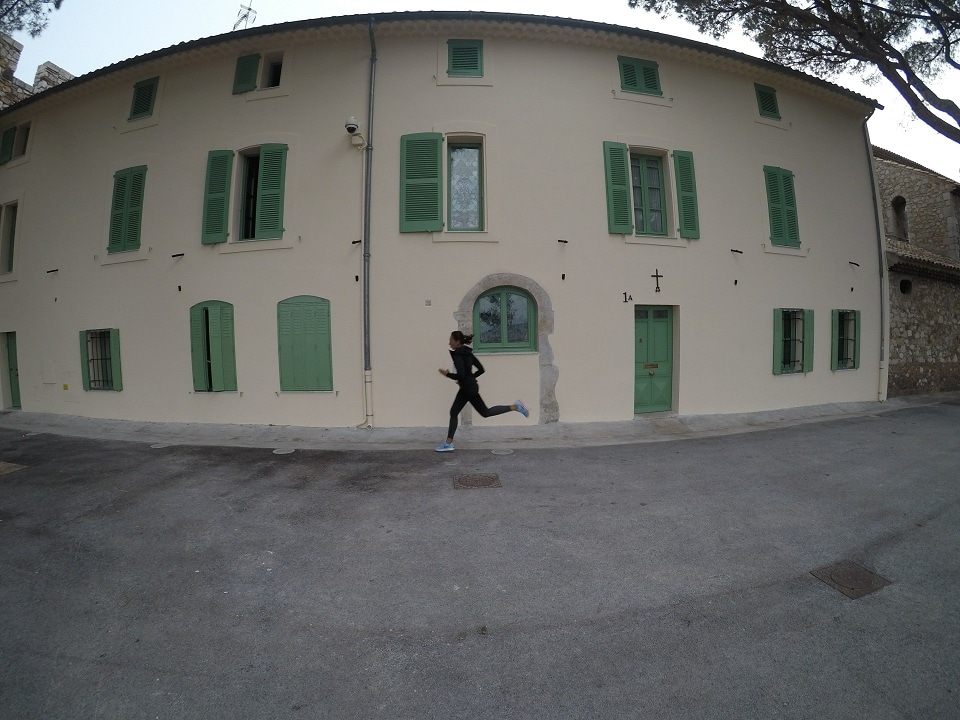 If you want to run in the evening, then route that takes you from Le Suquet is avoidable as it is too crowded with shoppers and diners alike.
Hence, if you are a runner and love to run when you travel, dare not miss a run here.