Koutaiba Al-Janabi's new film is an antithesis to the migrant crisis gripping the world. The Iraqi filmmaker's hero in The Woodman is not dreaming of getting out of his country. Instead, he is trying to come back.
In post-production after finishing four months of shooting, The Woodman was part of 15 other film projects looking for funds and co-producers at the 40th Cairo International Film Festival (CIFF) that concluded on November 29.
"There is no support for filmmakers in Iraq," says Al-Janabi, known for his 2010 film, Leaving Baghdad, about Saddam Hussein's personal cameraman's escape from Iraq in the late 90s and the fear and paranoia during the strongman's rule.
"Iraqis today live the trauma of wars, invasion, and sanctions. These have destroyed our country," adds the filmmaker, whose latest project uses a masked man to analyse the refugee crisis. "Nobody came to this world dreaming to be a refugee," says Al-Janabi. "The souls of the migrants are in their homeland."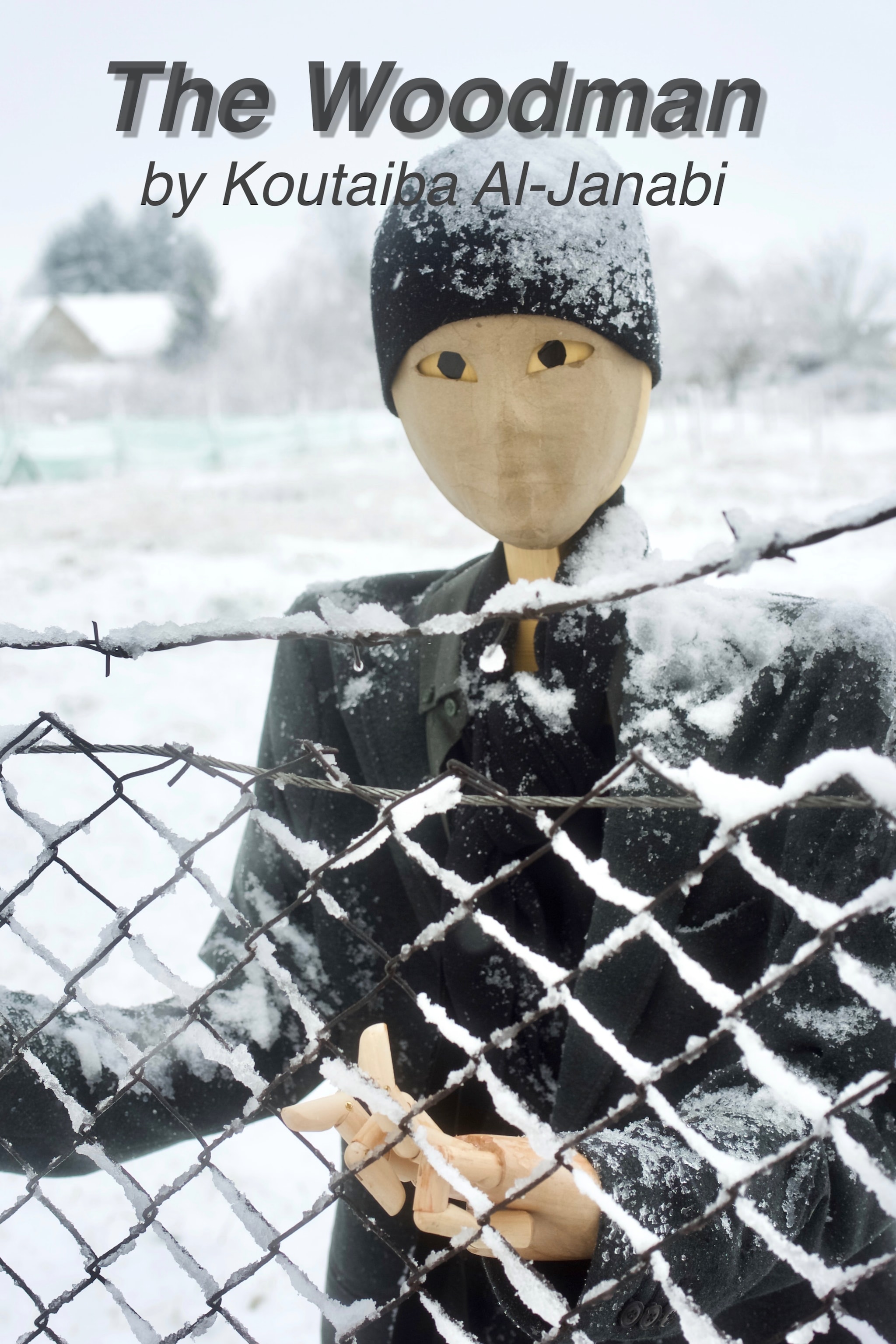 The Woodman by Iraqi director Koutaiba Al-Janabi was one of the film projects that received grants at the co-production market of the 40th Cairo International Film Festival held during November 20-29.
Finding Support
With its poignant, yet powerful portrayal of the inner mind of a faceless refugee, The Woodman won a $20,000 (about Rs 14 lakh) grant along with Egyptian film project Spray at the Cairo Film Connection, the festival's co-production market. Back from two year's in cold storage, the Cairo Film Connection was a boon for MENA (Middle East and North Africa) region's filmmakers at CIFF held during November 20-29 with grants up to $150,000 (about Rs 1 crore).
"After Dubai Film Festival was gone (cancelled this year), the lack of funds from places like Abu Dhabi Film Festival (now discontinued) and the political issue with Doha (blockade of Qatar by some Arab countries led by Saudi Arabia), there is no support for Arab and Egyptian filmmakers. This festival is an opportunity to raise money to support great films," says CIFF's new president Mohamed Hefzy.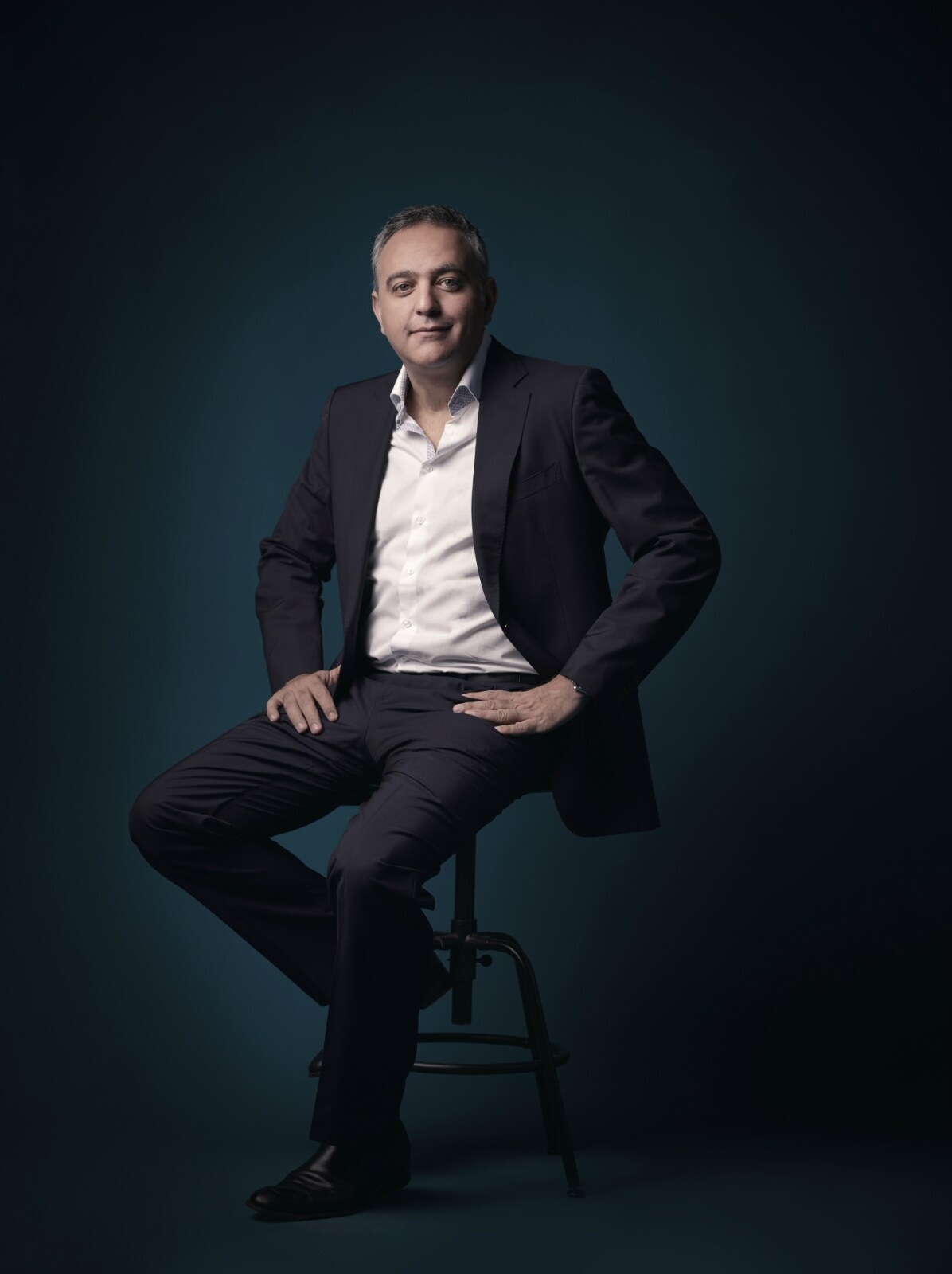 Cairo film festival president and well known Egyptian scriptwriter-producer Mohamed Hefzy brought in many changes at the revamped 40th edition.
For young filmmakers from the region like Cairo-born Mohamed Taher, the Cairo Industry Days introduced by Hefzy this year to strengthen the festival's co-production platform was a key step towards making his first documentary. Taher's The Fountain of Bakhchisarai, which is in development, is a bold attempt to bring alive Egypt's first-ever performance of a ballet in the '60s.
"Nothing exists on the performance by the five ballerinas. We want to bring their ballet back through technology using hologram," says Amir El-Shenawy, Egyptian filmmaker and producer of The Fountain of Bakhchisarai, the name of the ballet.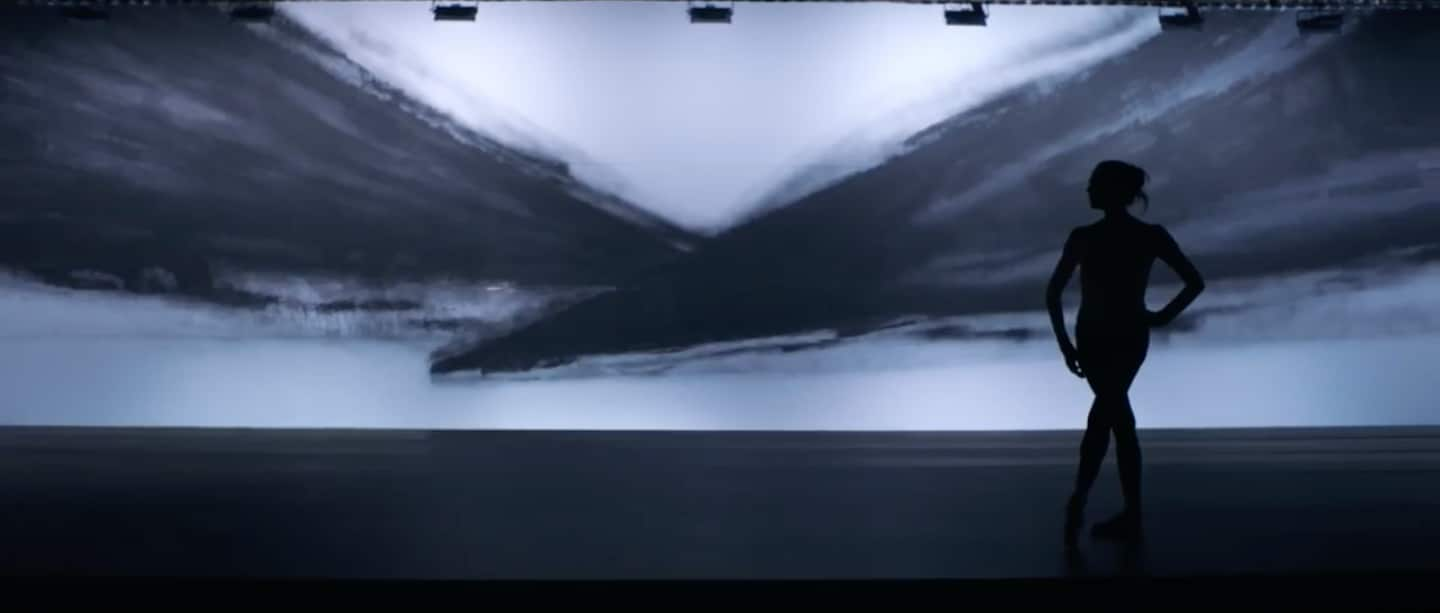 The Fountain of Bakhchisarai, a documentary by Egyptian director Mohamed Taher, uses hologram technology to bring back to life his country's first ballet performance in the '60s.
At the Cairo Film Connection, part of Cairo Industry Days, The Fountain of Bakhchisarai received the support of Arab Cinema Center, an international promotional platform for Arab filmmakers, to attend the Rotterdarm Lab for development projects in the Netherlands.
"We have 150 industry professionals attending Cairo Industry Days. You have these great mentors from all over the world to pass on their knowledge, in production, writing, distribution, financing, every aspect of filmmaking," says Hefzy, who produced the Cannes 2018 competition entry, Egyptian film Yomeddine, and the critically-acclaimed Clash (2015) on the protests in Egypt after Muslim Brotherhood leader and president Mohamed Morsi was removed by the army in 2013.
"Cairo Industry Days is one of the highlights of the festival this year," adds Hefzy, also a scriptwriter.
Telling Stories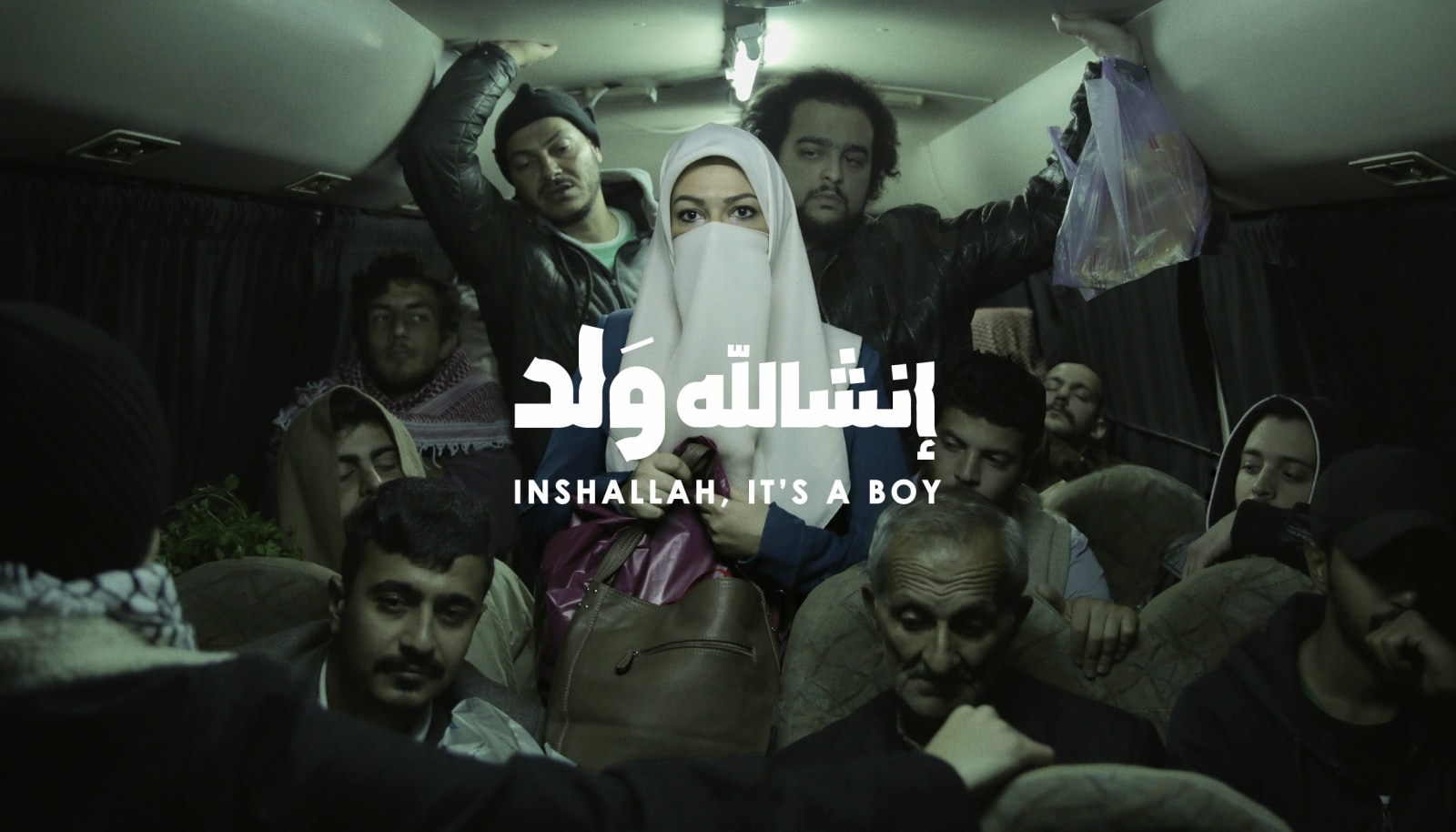 Jordanian writer-director Amjad Al Rasheed's first feature film, Inshallah, It's A Boy, won a $10,000 grant for development.
For Jordanian writer-director Amjad Al Rasheed, who came to Cairo Industry Days with Inshallah, It's A Boy, his first feature film in development, the platform was a "great place to connect". Rasheed's film, a reflection of the oppressive traditions in Arab society, tells the story of Nawal, who is at the risk of losing her home to her brother-in-law after her husband's sudden death because she doesn't have a son. "It is about a woman who is trying to survive in a male-dominated society by holding on to what she owns," says Rasheed. "It is also about the changes that we need so that the society doesn't go backwards," adds the director, who won $10,000 (about Rs 7 lakh) in grants at Cairo Industry Days.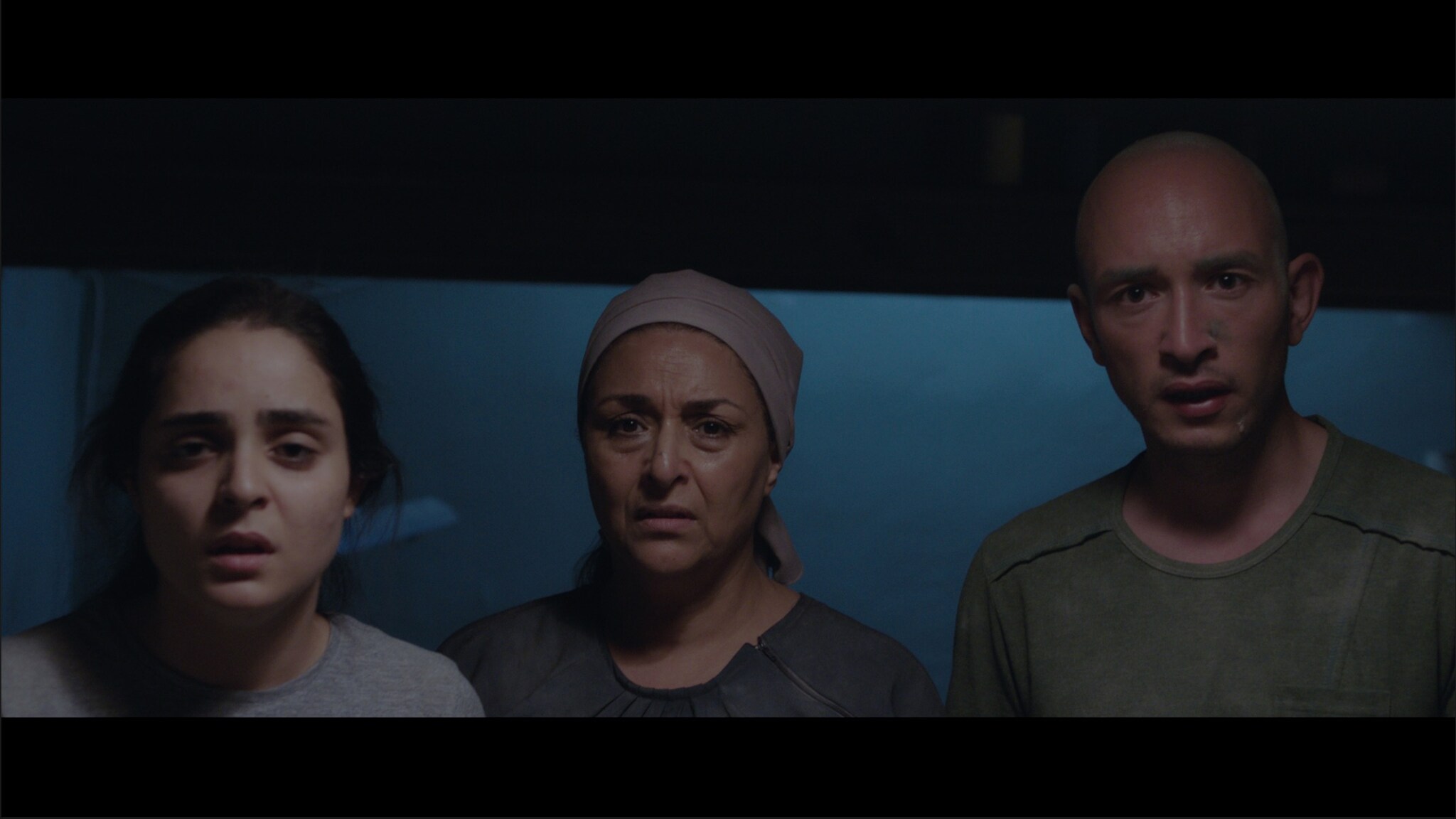 Before It's Too Late, a film in post-production from Tunisia, is the first feature film project by director Majdi Lakhdar.
Before It's Too Late, a film in post-production from Tunisia, is about a family living in the basement of a dilapidated building needing to take a decision on moving out before it collapses. "It is the story of how people react to the element of necessity and inevitability in a crisis," says its Tunis-born director Majdi Lakhdar, making his first feature film. Though Lakhdar insists his film is not a commentary on Tunisia, the first nation to embrace revolution in the 2011 Arab Spring, Before It's Too Late touches the chord in the apparent reference to confront the political and social reality.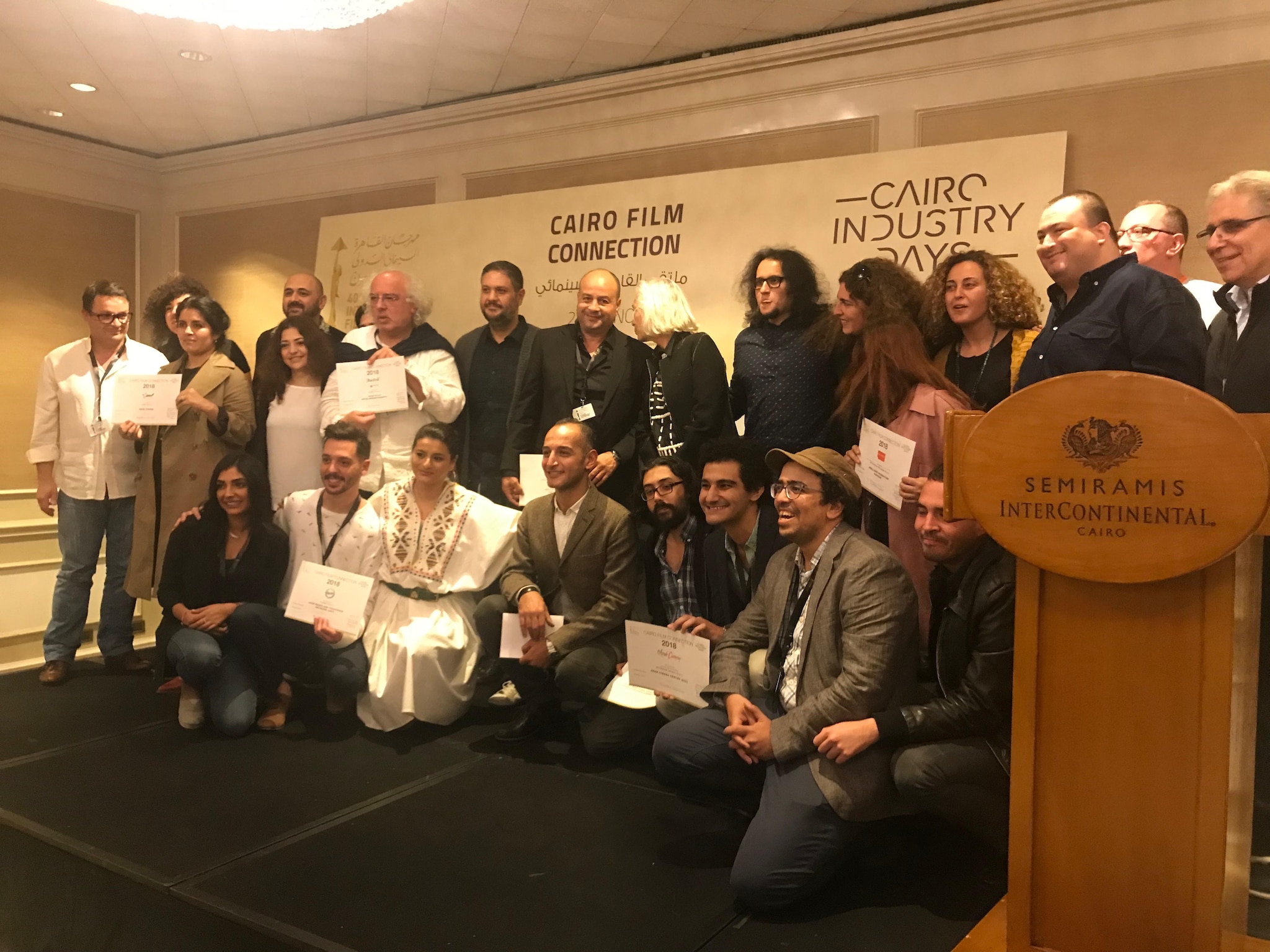 Winners of the Cairo Film Connection grants at the awards ceremony.
Egyptian documentary My Mohamed is Different, among the winners of the Cairo Film Connection grants, delves on poverty, relationships and survival. In post-production, the film directed by Tunisian Ines Marzouk follows three couples, who force marriages of convenience. "The film tells the story of mixed marriage between older European women and young Egyptian men," says Marzouk, who worked as editor in films like Egyptian Bassam Mortada's Reporting a Revolution and Ahmad Abdalla's musical documentary Heliopolis.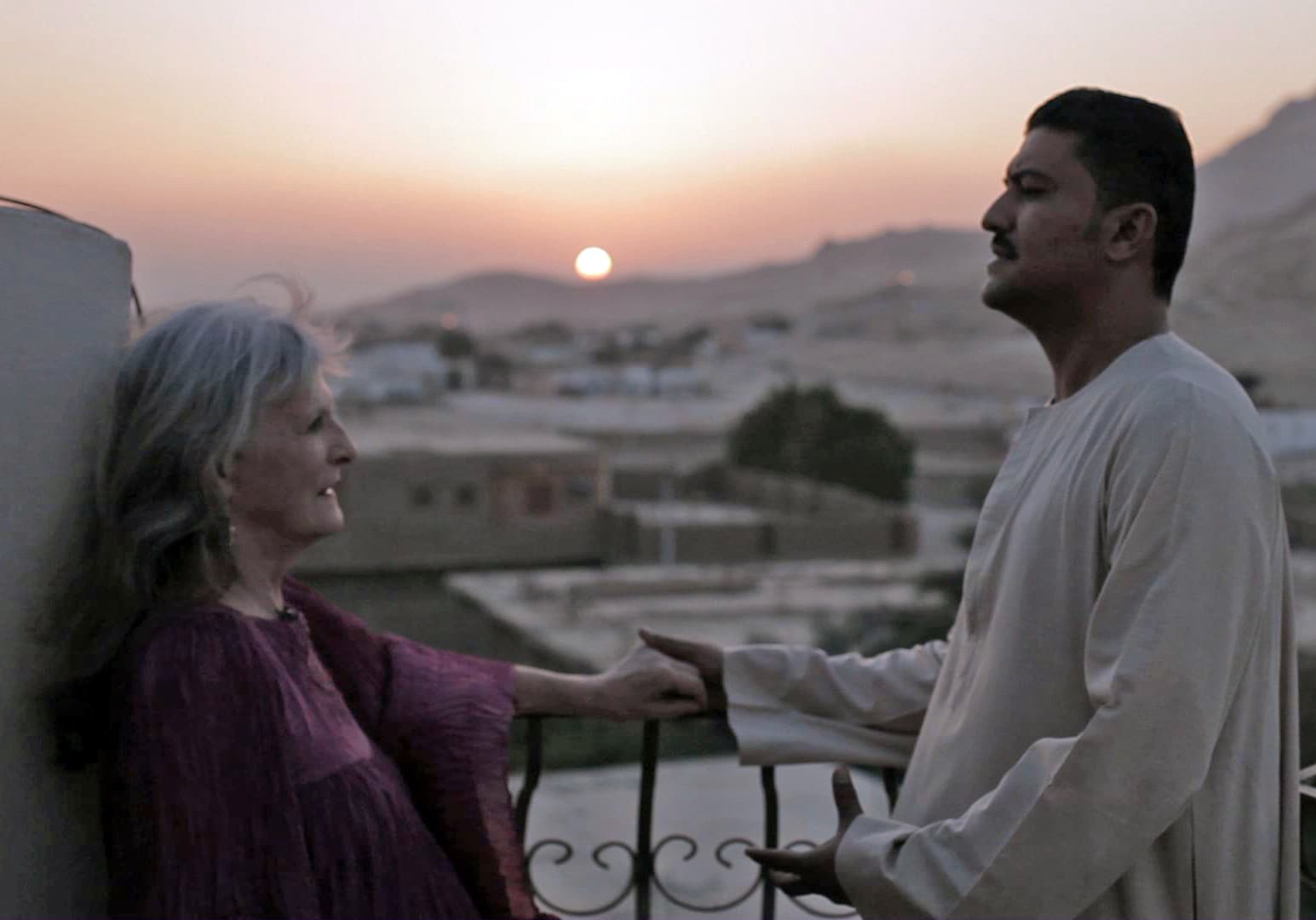 Egyptian documentary My Mohamed is Different by Tunisian director Ines Marzouk.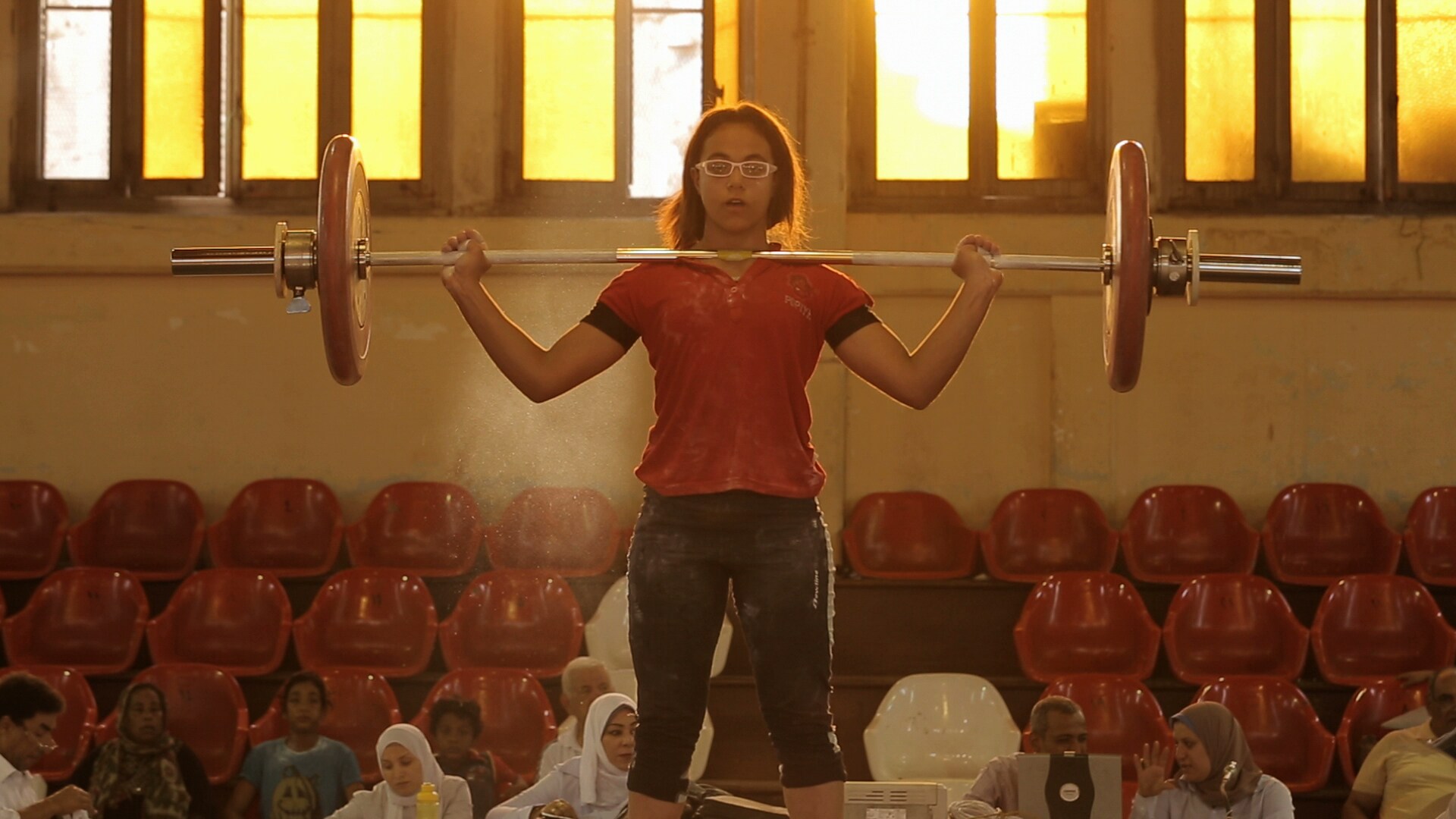 Lift Like a Girl, an Egyptian documentary in post-production, tackles gender bias.
"It is very important for a festival to support the industry," says Cairo Film Connection manager Maggie Morgan. "It's not just about showing films, but also about making films," adds Morgan, who lives in Cairo.
The co-production platform held during November 26-27 selected the 16 projects from 120 entries received from the Arab-speaking region. Filmmakers from countries like Syria, Iraq, Egypt, Lebanon, Tunisia, Libya and Jordan participated in the platform, judged by a jury comprising Egyptian producer Gabriel Khoury, Tunisian producer and former Carthage Film Festival head Dora Bouchoucha, and Palestinian filmmaker Annemarie Jacir.
Launched in 2010, Cairo Film Connection has supported acclaimed Arab films such as Tunis By Night, In the Last Days of the City and Villa 69.
Faizal Khan curated India's first football films festival with artist Riyas Komu at the 2011 International Film Festival of India, Goa. He was the curator of a football films programme in the Artists Cinema section of the second Kochi-Muziris Biennale in 2014.