Like her role of Stree in the Bollywood blockbuster 'Stree', the ghosts of domestic violence festered in actor Flora Saini's heart, until she broke her silence, and found peace.
Flora Saini became an actor by chance. As a teenager in Kolkata awaiting her board-exam results with nothing better to do, she gave in to her mother and aunt's demand to participate in pageants and shows. She lost a lot of weight, her braces came off, she learnt all the right answers, and developed confidence in herself. Soon, she was winning all the contests, and then a movie offer came along.
Today, Flora has a repertoire of 50 films behind her in Hindi, Telugu, Tamil, Malayalam and Kannada, her most recent ones being Bollywood comedies: Arshad Warsi-starrer Fraud Saiyaan, and Rajkummar Rao-starrer Stree, where she played Stree, the ghost!
"Acting kind of grew on me as a young girl, initially because it earned me good pocket money and saved me from studying! But later because my second film was critically acclaimed and commercially successful. That's when I began taking more interest in acting," says Flora.
After acting in dozens of films of different languages over the years, she began understanding the different ways that the industries operated. "Down south, for instance, punctuality is key. They stick to their schedules no matter how famous the stars are," she shares. "Even the biggest stars are so down-to-earth and behave like normal people, talking to everyone in a grounded way. You could wrap up a shoot a day earlier but you'd never have to postpone the schedule."
In Hindi cinema, on the other hand, dates were often booked and then changed at the last minute, and shoots done at leisure. "But these days, things have changed for the better especially with the success of web series and the need for fast content on tighter budgets," avers Flora, who will be soon seen in Inside Edge Season 2, an Emmy-nominated Indo-American web series on Amazon Prime, and A.I.Sha My Virtual Girlfriend on Arre.
The phenomenal success of Stree was unexpected for Flora, especially since it touched the Rs 100-crore mark and changed her career path. "It was a fun experience for me because I didn't have any lines to memorize! I'd just be flying most of the time; it was a bungee-jumping kind of thing and it wasn't easy but it was fun," she smiles. She shares a scene that makes her laugh even now when she thinks about it: "In the last climax scene, I was screaming at Rajkummar
But while Flora's career trajectory was taking off, no one knew about the deep wounds she'd festered in her heart for over a decade.
It was the #MeToo movement of late 2018 that finally triggered her to speak up. On a Facebook post, she shared photos of her battered face, and accused her former live-in partner, producer Gaurang Doshi of domestic violence in 2007.
"I can't even tell you how it's been in the last 11 years that I have been fighting for justice," admits Flora, who had to file multiple cases against Gaurang in court. When she realised that "nothing was happening", she decided to go public about the violence and abuse she faced. "No one believed me back then. But these last few months of #MeToo have changed me so much. I feel so much lighter now because people are finally listening."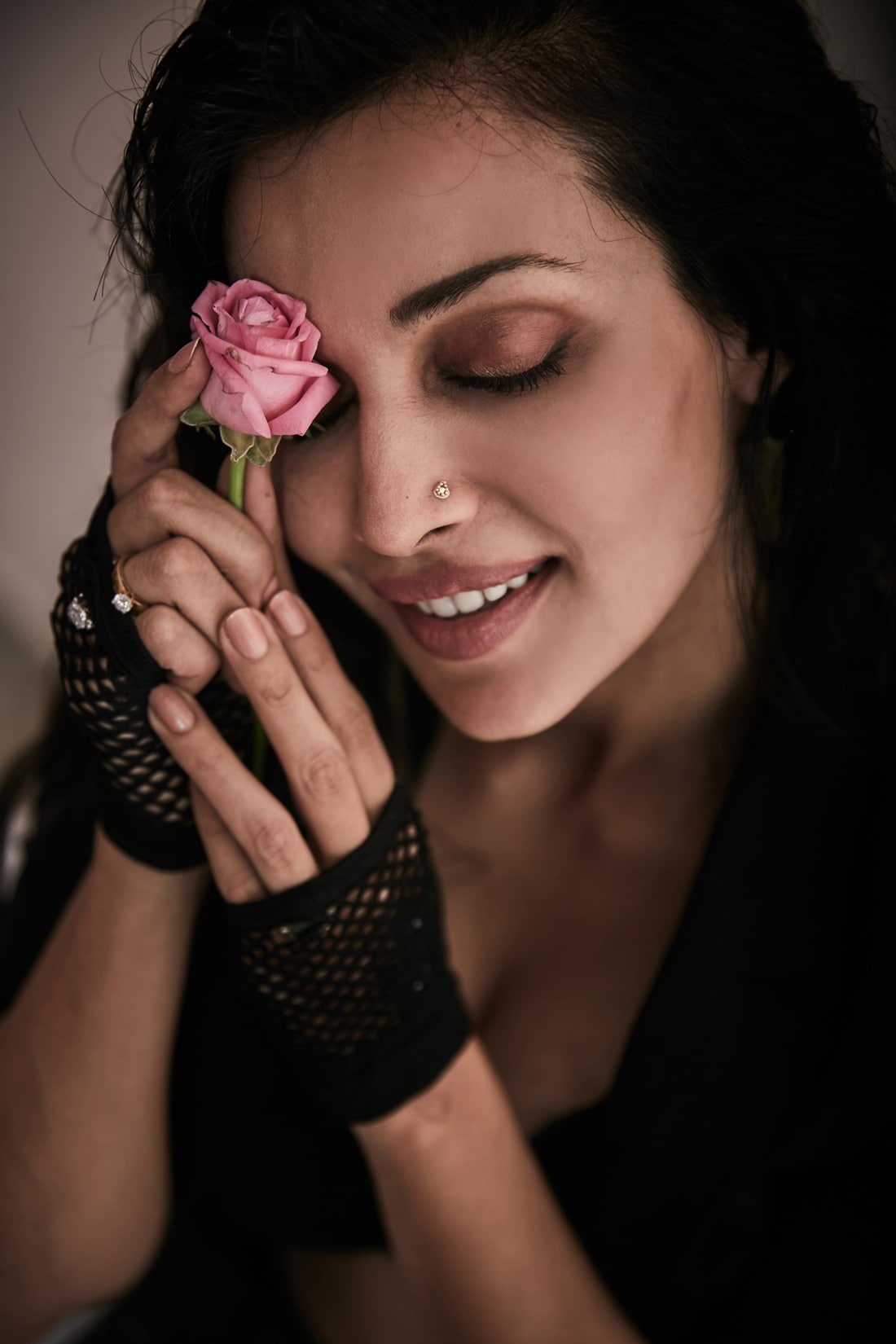 She goes on earnestly, "I think we as women owe it to our daughters, to our sisters, our coming generations to stand up and lead by example to make this world a better place. I think that's what matters. It's important to speak up against somebody who is bullying you just because they think you are weak. Yes, I was weak once upon a time, I could not even say 'no' to anybody. But today I feel so empowered, so much stronger and healed as a soul because of the #MeToo movement."
She is glad things are different for actresses now compared with when she started out. "Things are now safer for aspiring actresses. #MeToo for me is not just a movement, but a revolution. It came, it shook everybody, and it made sure that people think twice before taking advantage of a woman or someone in a weaker position. All industry-related associations are now taking measures to protect the rights of women who work – women actors, directors, producers. In fact, things should have been like this from the beginning. Just because we women are out to earn our bread and butter doesn't mean that anybody can get their way with us. Even if people are scared of taking advantage of women, the moment is won."
Disclosure: All matters brought to Network18's attention which are within the purview of the workplace have been forwarded to our Internal Committee for Prevention of Sexual Harassment at the workplace for appropriate action. The Internal Committee is independent and all recommendations made by it are followed through by Management action.
Network18 Group has a zero tolerance policy when it comes to sexual harassment. The company complies fully with all legal provisions and seeks to ensure a speedy and effective Redressal on complaints.
First Published: Mar 8, 2019 3:41 PM IST