Mini
What does a doula do? Certified birth doula Neha Misra Mutluru tell us what her work involves and why a mother's mental health is vital for her baby's wellbeing.
Neha Misra Mutluru is an unlikely sort of a woman. An MBA and marketing specialist by training, she worked for 10 years in FMCG before the birth of her kids pulled her in the direction of becoming a certified birth coach. Besides conducting Lamaze childbirth classes for expecting couples, the 36-year-old founder of the birthing consultancy BirthSense is also a doula who hand-holds expecting mothers through labour and birth. We ask her more about her profession:
Who is a doula?
A doula is a professional trained in childbirth who provides emotional, physical and educational support to a birthing mother. The doula's purpose is to nurture and support their client to have a safe, memorable and satisfying birthing experience.
To know more, click here:
How popular is the concept in India?
Birthing women have always been supported by other women from time immemorial. This role has traditionally been played by an elder female relative who understands and has been through childbirth herself. Nowadays, as families have become nuclear and birth has become highly medicalized, this supporting family member has been replaced by a professional doula.
Why did you become a doula?
After my own experience of having babies, I realized that in spite of having a healthy and happy pregnancy, many women end up with unsatisfactory birth experiences. This may leave them with a feeling of disappointment and regret – either because they had a hard labour or needed a C-section or were not able to breastfeed their baby well.
So what was missing? The current medical system is not 'woman centric' and tends to be very impersonal. Women during this childbearing stage of life need emotional support – someone trustworthy who listens to what they need, can understand their feelings, can help them assimilate the right information, help them tap into their powerful natural instincts during birth and hold their space through this journey. I wanted to be that person.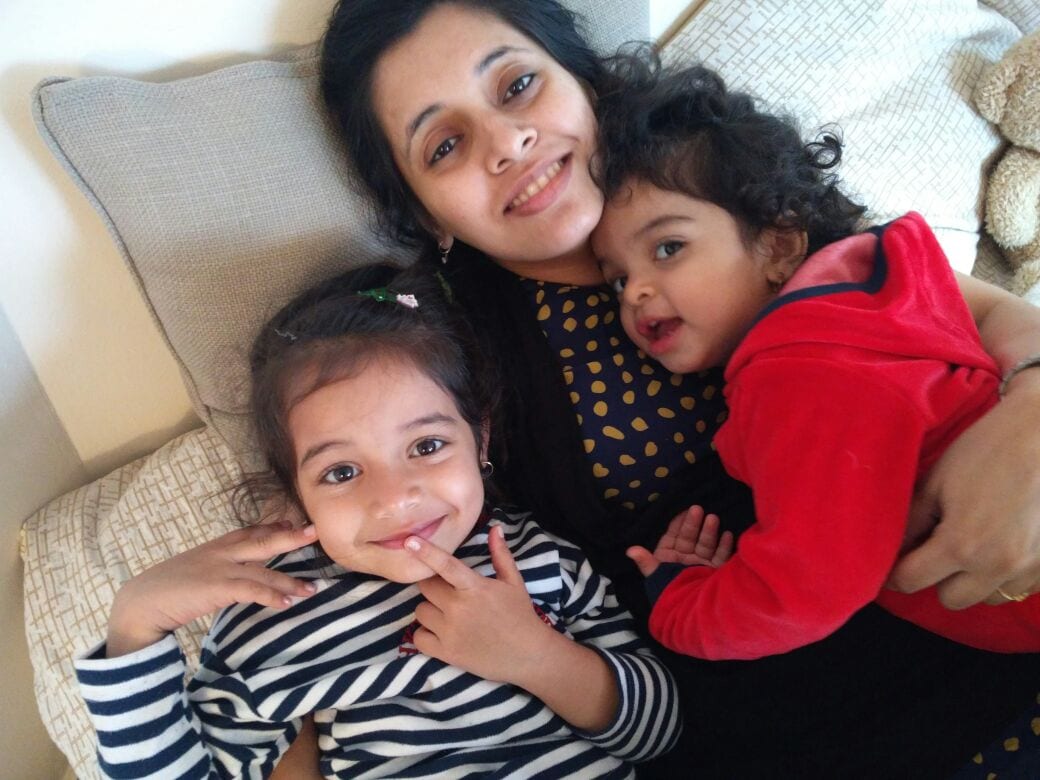 Neha Misra and kids
Tell us about your most challenging case.
The most challenging cases are always the ones where the mother carries a hidden fear or memory of a past trauma in her subconscious mind. This manifests as anxiety during birth and often makes birthing harder.
I worked with a mom who had a previous miscarriage and was afraid this baby would be harmed too. But I helped her to move from a place of fear and stress to being positive and loving. When she was able to do that, her body relaxed, the stress hormones were replaced with oxytocin (hormone of love and also the hormone of labour) and she was able to have a wonderful and pleasant birth journey. Her baby was received with confidence and love and given the best start to life.
How does one find a doula, and what should one look for?
Doulas are not hospital employees. They are hired by the parents to serve the birthing mother and work in collaboration with the hospital team. They do not perform many medical tasks but can help the doctors and nurses in assisting the mother. You must meet and interview your doula well in advance so that you can get to know her and see if you feel comfortable in her presence. At least one pre-natal visit is usually done by the doula to talk about your birth preferences and also discuss unexpected scenarios.
How far does a birthing mother's mental health affect her baby's wellbeing?
A woman's experiences during pregnancy, birth and post-partum can make her feel loved and empowered, or inflict lasting damage and emotional trauma that directly impact her health at many levels. Childbearing has a deep personal and cultural significance for a woman and her family. If a pregnant mother is chronically stressed or troubled, her stress hormones can significantly impact the health and development of the baby prenatally and after birth. Post-partum depression is very common and often goes unacknowledged.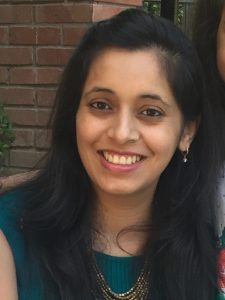 Neha Misra
What is your advice to anyone who wants to take this up as a career?
Being a doula is very demanding and requires a huge commitment on your part. You will need to be on call 24x7 and accompany the mother throughout labour, which often lasts for many hours. Besides, you will need to be emotionally invested in your work so that you can connect with the mother at a deeper level and hold her space as she rides through this life-changing experience.
Having said that, the feeling of fulfillment from doula work is incomparable. This is a career where your commitment and dedication has a direct and significant impact on lives of families and society at large. So, if this is what drives you and you are a person who is empathetic and caring in nature, then this is a wonderful life choice.
Insta-Birth
These Instagram pages share powerful stories of pregnancy and birthing
@freebirthsociety
Emilee, a doula specialising in home births, and Yolande, a mom of seven, both promote 'free births', or births in natural environments with just loved ones for assistance. With 21,000 followers, their Instagram page offers community support and stories of free births.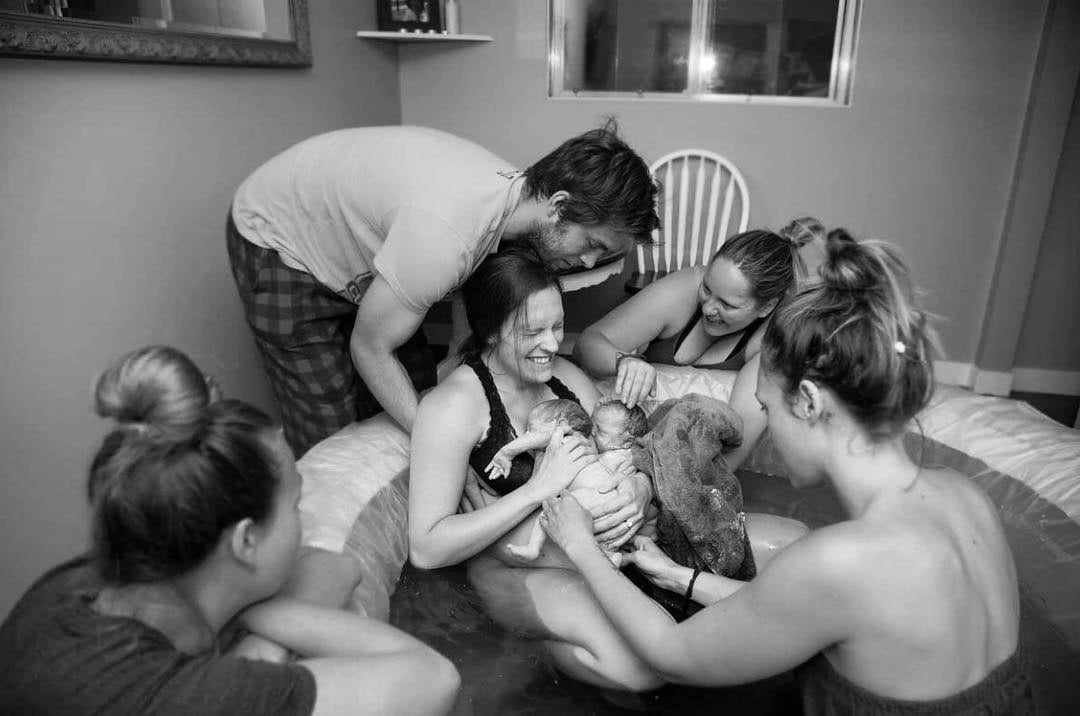 Free birth society
@birthwithoutfear
Birth Without Fear was launched by January Harshe, a mother of six, as a simple passion to let women know they have choices in childbirth. It then evolved to become an inspiration and support to women and their families through their birthing journeys. She also now runs a blog with extensive information for mothers-to-be and has written a book on the subject. With 2.5 lakh followers, the Instagram page is a platform for sharing birthing stories, such as this photo of a home birth, which was liked over 20,000 times.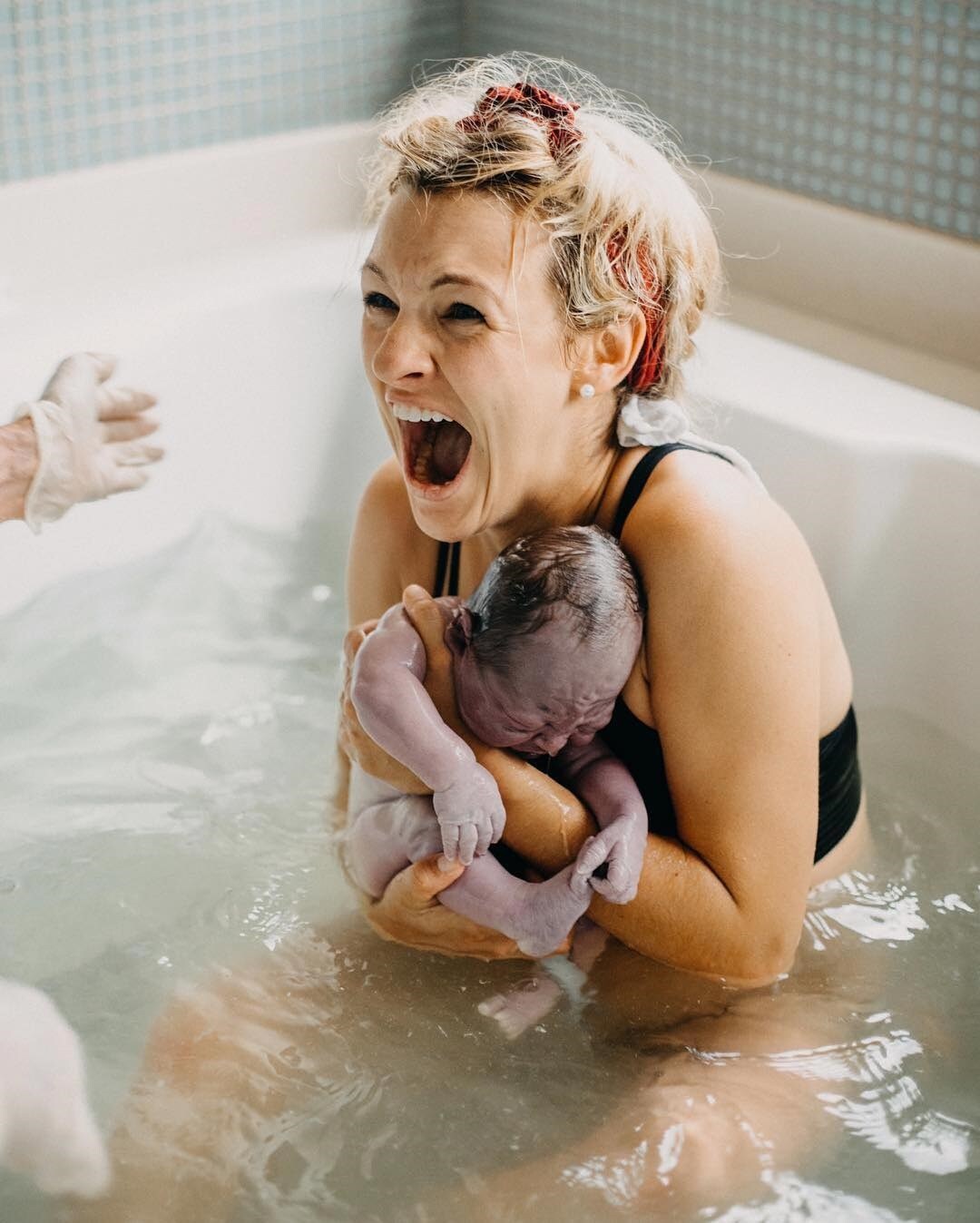 Birth without fear
@empoweredbirthproject
Empowered Birth Project is an online initiative to remind birthing people of their power, facilitate healing through storytelling, and share information and education. Founded by Katie Vigos, a nurse and mother of three in USA, the Instagram page, which has close to 4 lakh followers, had petitioned the social-media platform (and its parent company Facebook) to allow uncensored birth images. They won.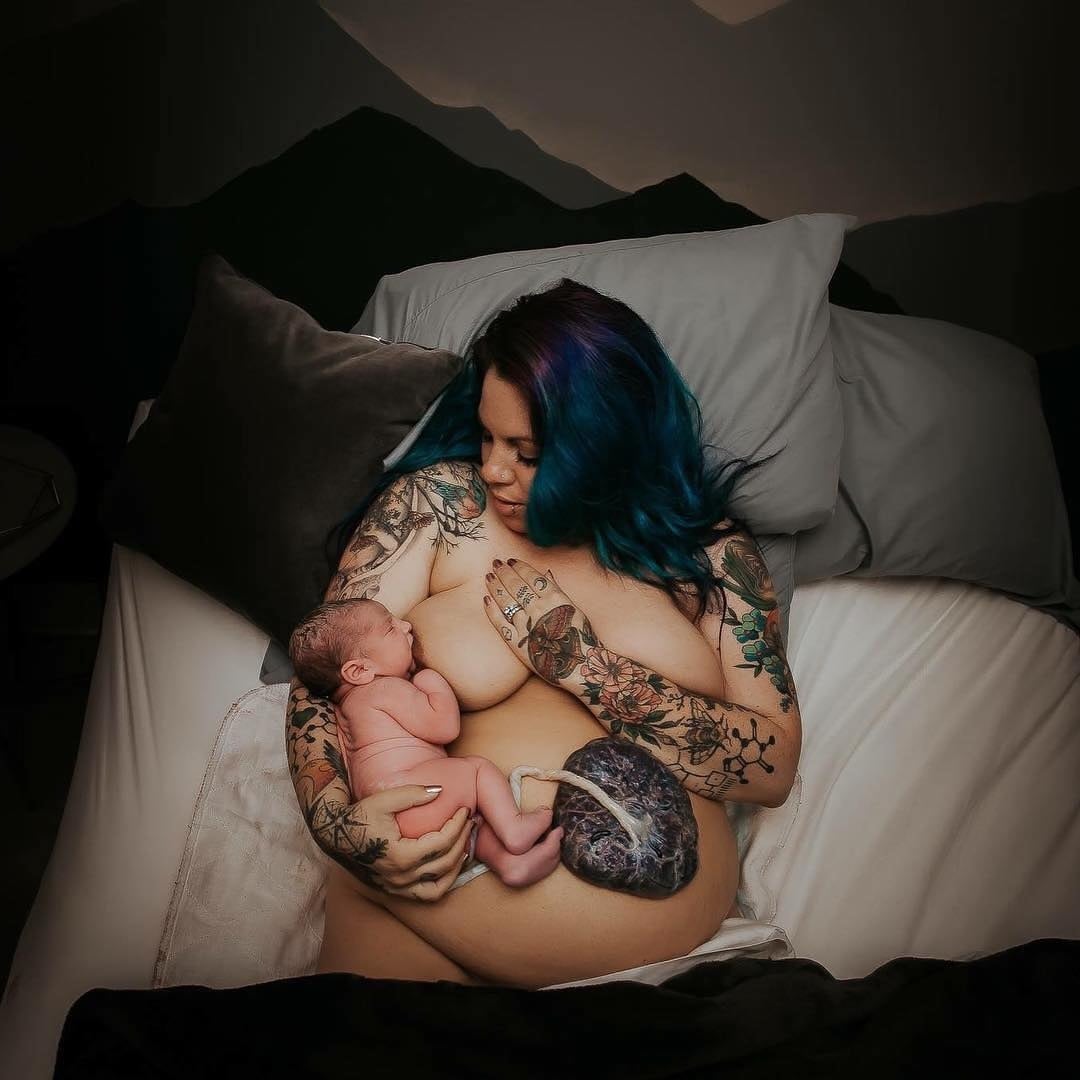 Empowered birth project