The final season of Anthony Bourdain: Parts Unknown premiered on CNN last weekend. The season with seven episodes (aired right up to November 11) will be last time that we will see the late celebrity chef­­­­­ ­— a man who travelled to the remotest corner of the globe for his show — ­will introduce us to a few cities and countries that have rarely made it to travel lists, and some that have. The series won an Emmy for 'Outstanding International Series' a few weeks back.
The first episode had television host W Kamau Bell and Bourdain travel to Kenya. Among the experiences narrated by Bourdain (this is the only episode he narrated before his death by suicide in June), is one at Il Ngwesi Community Range, a Masai village outside the Lewa Wildlife Sanctuary, where he was served a meal heavy on meat, milk and blood.
Speaking about his experience, Bell says, "I remember him eating everything he was offered – from eyeballs to all kinds of meats. One night we were talking about travelling and he told me, "I never eat the meals on the plane. Never." I found that so classic Bourdain. Quite clear about what food equals bad food!"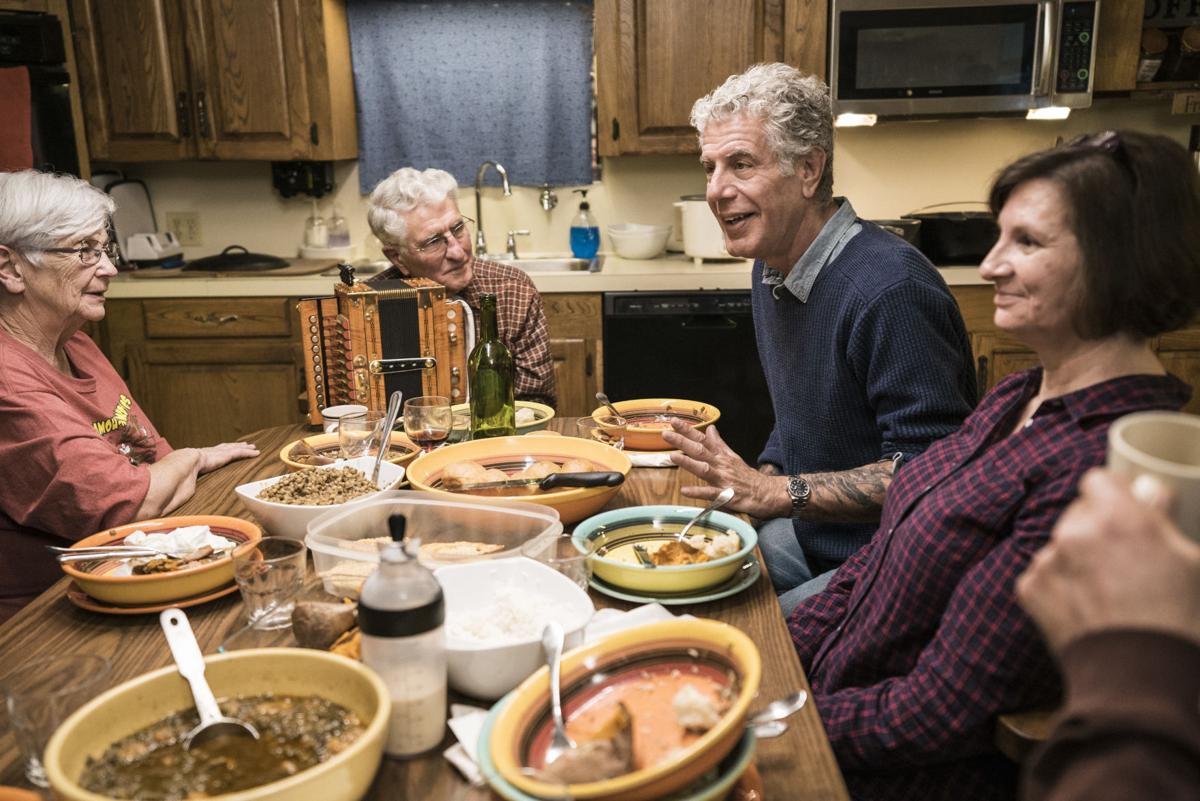 Anthony Bourdain: Parts Unknown, which premiered in 2013, is said to have created a new television genre that looked at food in a larger socio-cultural perspective, inspiring several clones. For the final seven episodes, the celebrity chef travelled to Indonesia, New York City's Lower East End, Spain, and along the contentious Mexico-US border.
Amy Entelis, CNN's executive VP of talent and content, says, "While you will see and hear Tony on the screen, the larger narration will be of people who are in the episodes." CNN has also compiled a behind-the-scenes or 'making of' episodes, which will be aired at the end of the series.
In Spain, Bourdain travelled to the pretty region of Asturias with Chef Jose Andres. The two hiked to a remote village in the mountains for traditional fabada, climbed ocean cliffs for gooseneck barnacles, and visited secret cheese caves in locations that are not disclosed.
Indonesia had him exploring the culinary traditions of different regions - in Jakarta, Bourdain ate at a Padang Restaurant where nearly every menu item comes to the table. In Texas, near the Mexican border, he shared meals with cowboys who work the rough terrain and met up with an anthropologist who decoded prehistoric landmark, the White Shaman wall painting.
The last episode is set in Lower East Side, where he shared meals and conversations with artists and filmmakers.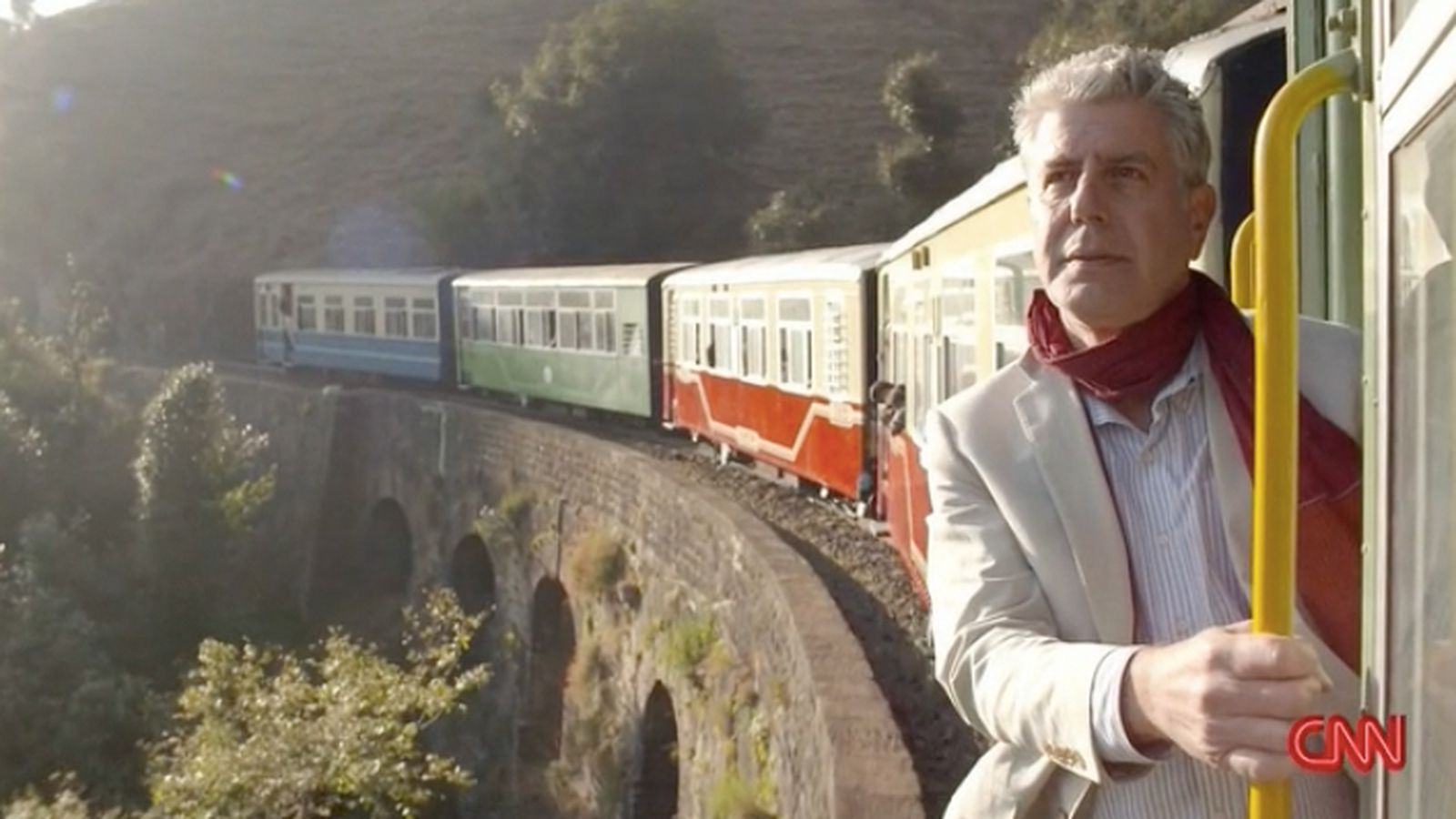 Morgan Fallon, the director of the series, says about Bourdain, "He was not invested in building his brand. He was interested in turning the camera outwards, to the world and seeing what makes it tick." Executive producers Sandy Zweig, Lydia Tenaglia and Chris Collins have been part of his various shows over the past 20 years.
"When we met him for the first show, he was still working in a kitchen, in a restaurant and had travelled very little. Maybe he had been to France. He looked at the world in a very different way than he did by the time we started shooting Parts Unknown, which is why it is far more than just a food show," says Tenaglia.
With Parts Unknown, Bourdain had moved from a travel show that concentrated on food, to one that looked at culinary heritage as part of a society's larger cultural evolution. "It was a conscious decision," he had said. "I remember being in Beirut in 2006. It had this fabulous food and wine scene. But during the Lebanon war, it also had been a victim of violence and conflict, and reality intruded onto the scene in such a profound way that it seemed obscene to focus only on food."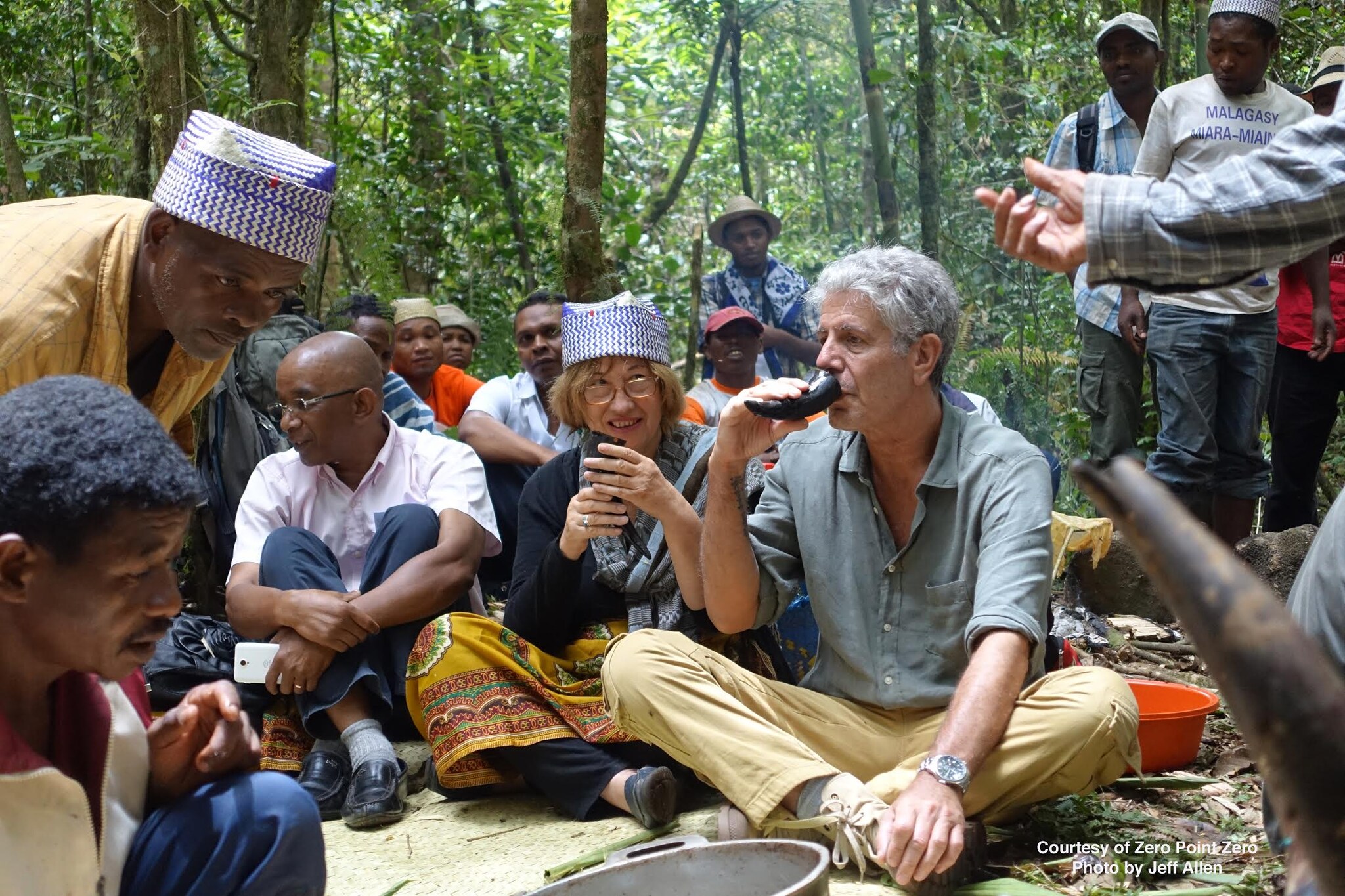 Since then on, he focused on ferreting out stories of a country's culture, its society, and its conflicts and contradictions. From the Greek island of Naxos ("the journey to this really nice, laidback Greek island with a local culture, businesses and income streams outside of tourism was very easy. But Greece was also going through a crippling financial crisis and I had to bring that in"), to the just recovering-from-war Beirut ("we found fantastic food and a frenetic nightclub culture. It is an ancient culture in which bikinis and hijabs coexist").
From his home country, the US ("we discovered that the chefs who are redefining American food are Koreans. I personally love the tangy kimchee and the Korean barbecue") to a secluded Congo ("the bucket of water used to boil my pounded cassava might well have been transported the two miles from the nearest river on top of a small child's head. We have to think of the world's inequalities") and Thailand ("Drinking in Thailand was so much fun–we washed down all this delicious food with Thai whisky, moonshine, and beer! I am addicted to their spices, the chillies, the sauces and dips, the delicate interplay between sweet and sour and spicy.")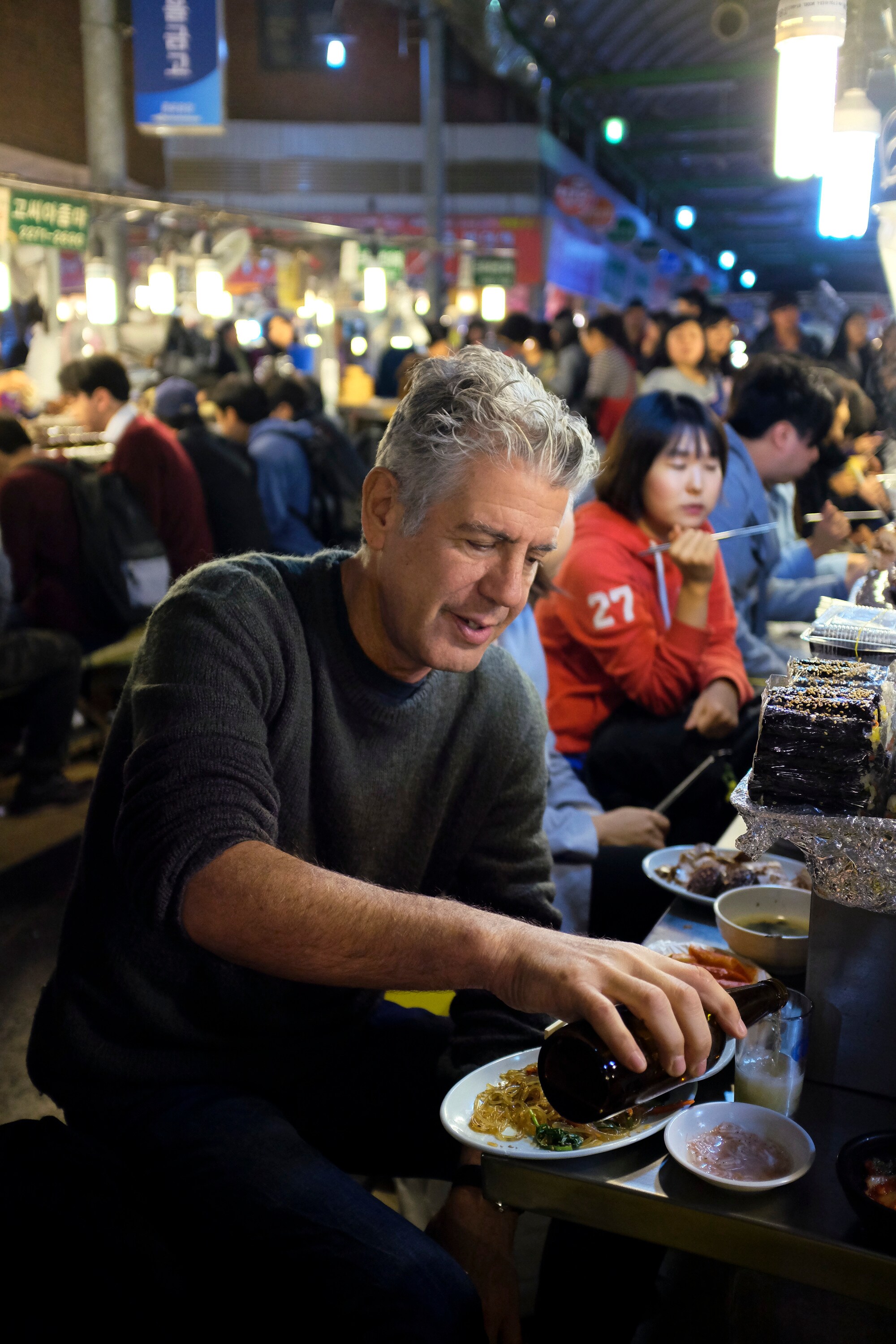 His favourite trips for Parts Unknown included a journey to the bucolic Lyon region of France ("In and around Lyon, chances are that the best chefs come from working poor families. They were most likely farm boys. One of the world's great chefs, Daniel Boulud's childhood worked on the family farm as a child. By 14, he went to work in professional kitchens. Many of the best chefs emerging from the region were products of an entrenched military-style hierarchy that relied on methods which we would now rightly call abuse.")
Bourdain in India
A couple of months before he took his life so tragically, he was in India on a private invitation and I had the opportunity to meet up with him and talk about food, people and India. In 2014, he had travelled across the country to shoot episodes in Punjab, Kerala, West Bengal and Rajasthan for Parts Unknown.
While he was somewhat familiar with the other two states, Punjab, he said, left him stunned by the sheer colours he saw there. "They leap right out at you. It is like someone had create a colour palette for India that was so different than that for the rest of the world. Or that you had changed a lens in your head to one that was more flamboyant," he had said.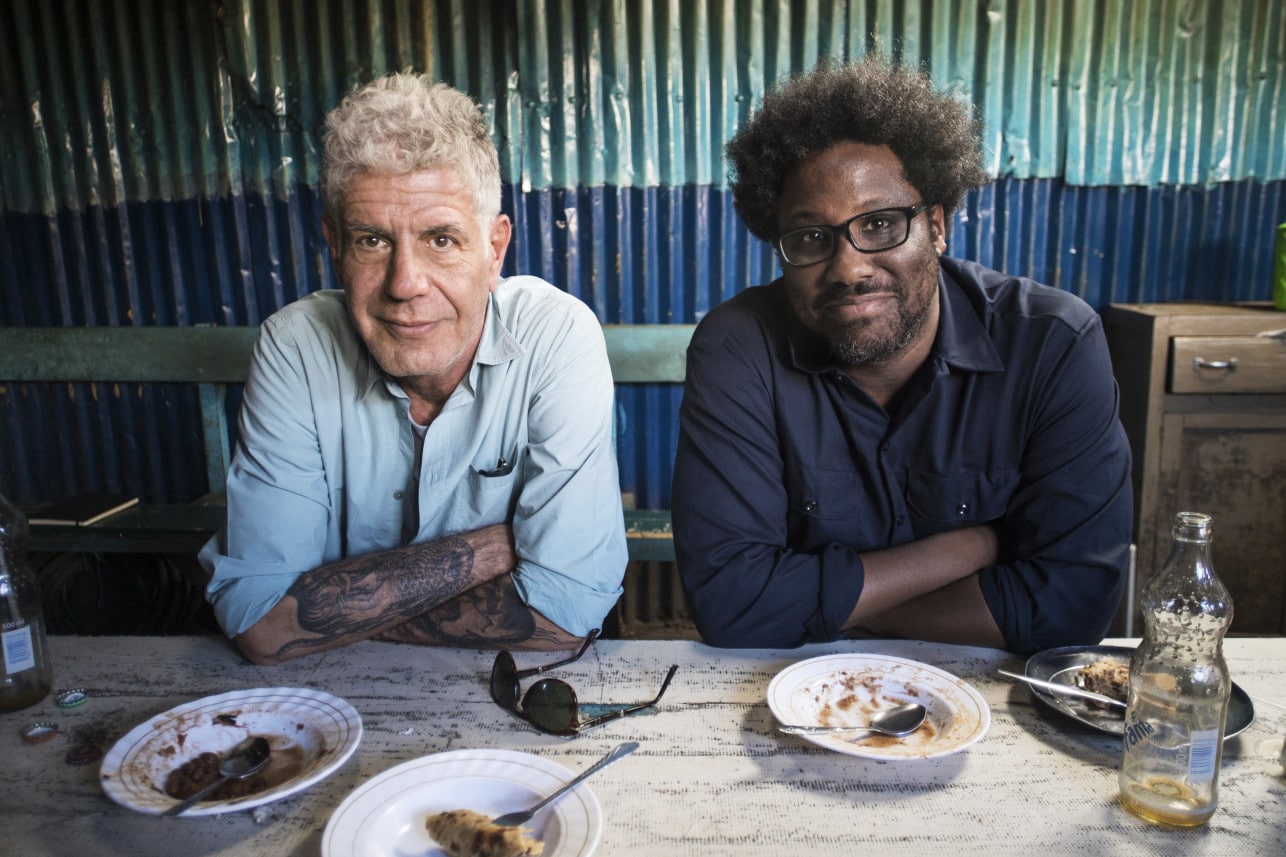 Punjab, and to a large extent, India, had introduced him to the magic of vegetarian food. "We equate the cuisine from Punjab with chicken or butter chicken. But the food is largely vegetarian, with just a few chicken dishes. I have frequently dismissed vegetarians and their pre-occupations. I have always thought that vegetarians had a narrow worldview. And that is because restaurants in the West sacrifice even the most beautiful vegetables to create a sludgy mush. In India, to eat vegetarian is a joyful experience. Bright colours, textures and beautiful blend of spices mark their flavours. I could happily be a vegetarian for weeks if I was living in India."
He turned a far more benevolent eye on India, a country that left him "charmed". "I don't know if we can ever completely understand India's past, its present and its future – the cultural markings are too vast," he had said in the interview. Among his favourite India experiences for Parts Unknown he counted sharing a rice meals with the farmer community in Sunderbans, tasting jhaal-muri in Kolkata, eating a humungous Rajasthani thali in Jaipur, and tasting bhaang for the first time close to Jaisalmer.
"I remember having a conversation with a man serving as a waiter in the thali restaurant and he was studying engineering at the university. The rice farmers in Sunderbans had kids in college too. I am impressed how seriously Indians take college education."
Deepali Nandwani is a journalist who keeps a close watch on the world of luxury.