The Swedes have been making their way to India at pretty regular intervals. From fast fashion brand H&M to the upscale Volvo and Ikea, the country is an exciting market for high-on-design Swedish brands.
The Swedes have been making their way to India at pretty regular intervals. From fast fashion brand H&M, which is adapting sustainable practices of recycling, to the upscale Volvo, which is flirting with the idea of developing an electric car and Ikea, which is not just opening its second store in India, in Mumbai, but also planning to introduce its recycled plastic and wood range — the country is an exciting market for high-on-design Swedish brands.
The Consulate General of Sweden to Mumbai has taken it upon herself to increase the market scope for the Scandinavian nation's creative industry and provide a platform for collaboration. On June 4 and 5, a few of Sweden's best-known innovative brands, artists and designers will be in the city for what promises to be an extravaganza – Swedish Style Mumbai, which will host exhibits and workshops by big-ticket architects, fashion designers and entrepreneurs.
"There is a bit of everything — from luxury cars to haute couture, from sustainable businesses to entrepreneurs with wonderful ideas for the future," says Ulrika Sundberg, the Consul General of Sweden to Mumbai. "The Swedish creative industry has evolved to meet the challenges of the future — that of sustainability and climate change. We have hosted Swedish Style London and Swedish Style New York and found that a lot of businesses and architects have begun collaborating with each other. We want to offer that kind of platform to India and Sweden. India is exploring sustainable businesses and maybe one day we will see a mud-coated building, built using avant-garde sustainable Swedish technology, in Mumbai."
Here are 10 reasons why the exhibits and workshops that make up Swedish Style Mumbai should not be missed:
Volvo's all-new XC90
: The mid-size luxury SUV is equipped with a Park Assist Pilot (using which you can pull up within a parking space, let go of the wheel, allow the car to steer and inform you when the time is right for you to break); 360 degree camera (allows a bird's eye view of your car so that you can see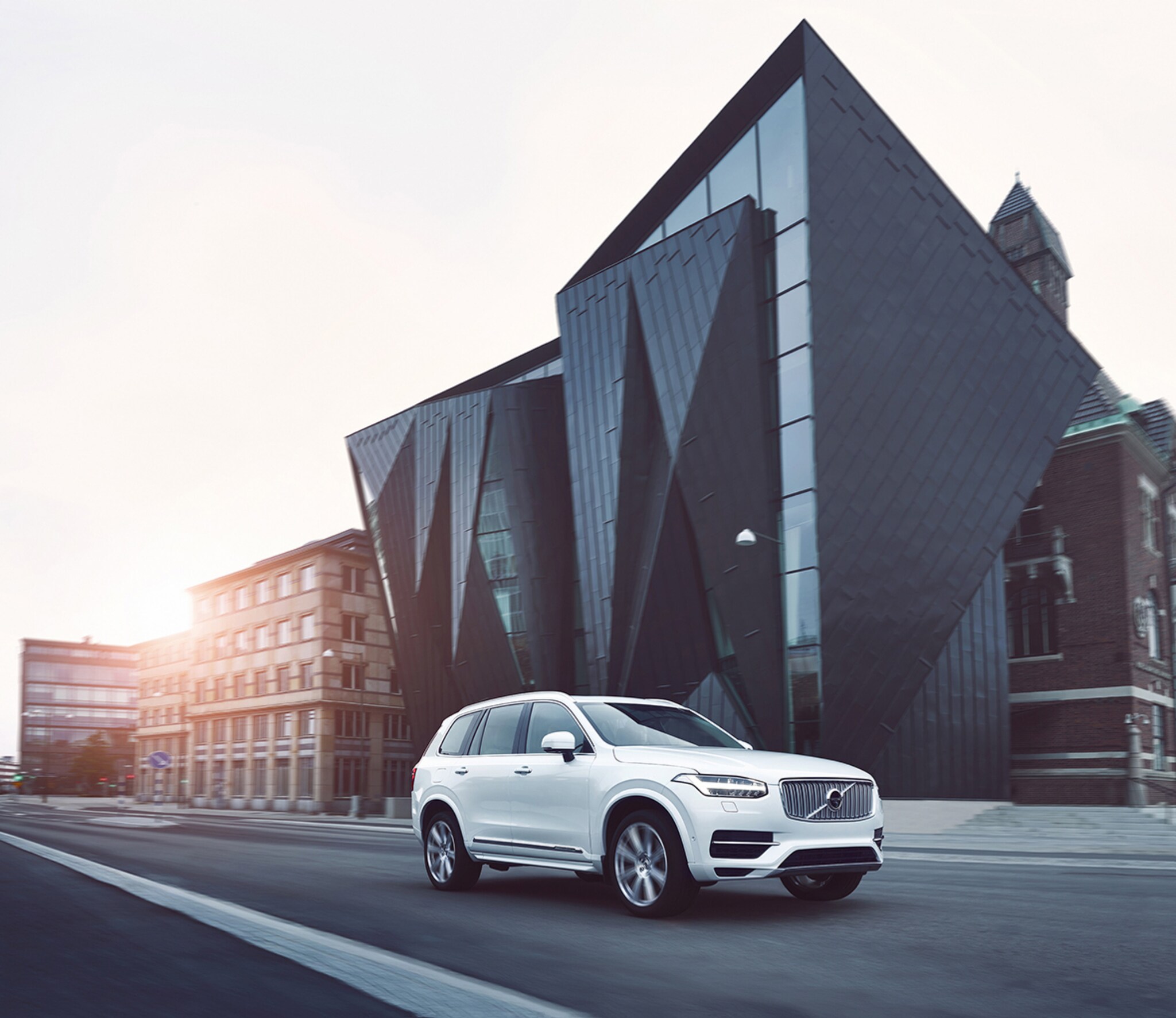 obstacles at any angle) and City Safety Technology (which detects pedestrians on the road ahead and warns you; if you don't respond to the warning, the car will break to a halt). Its lush interiors – plush Nappa leather, grainy wood, crystal gearshift lever and ventilated front seats with massage functions, make the SUV a design dream. Every function, including the infotainment/entertainment panels are accessible through a single 12-inch vertically stacked touchscreen.
Designer anti-pollution masks: Given how low the air quality is in Indian cities, anti-pollution masks are more of a necessity than a luxury. Airinum offers some interesting designer versions with a 5-layer filter technology. It is so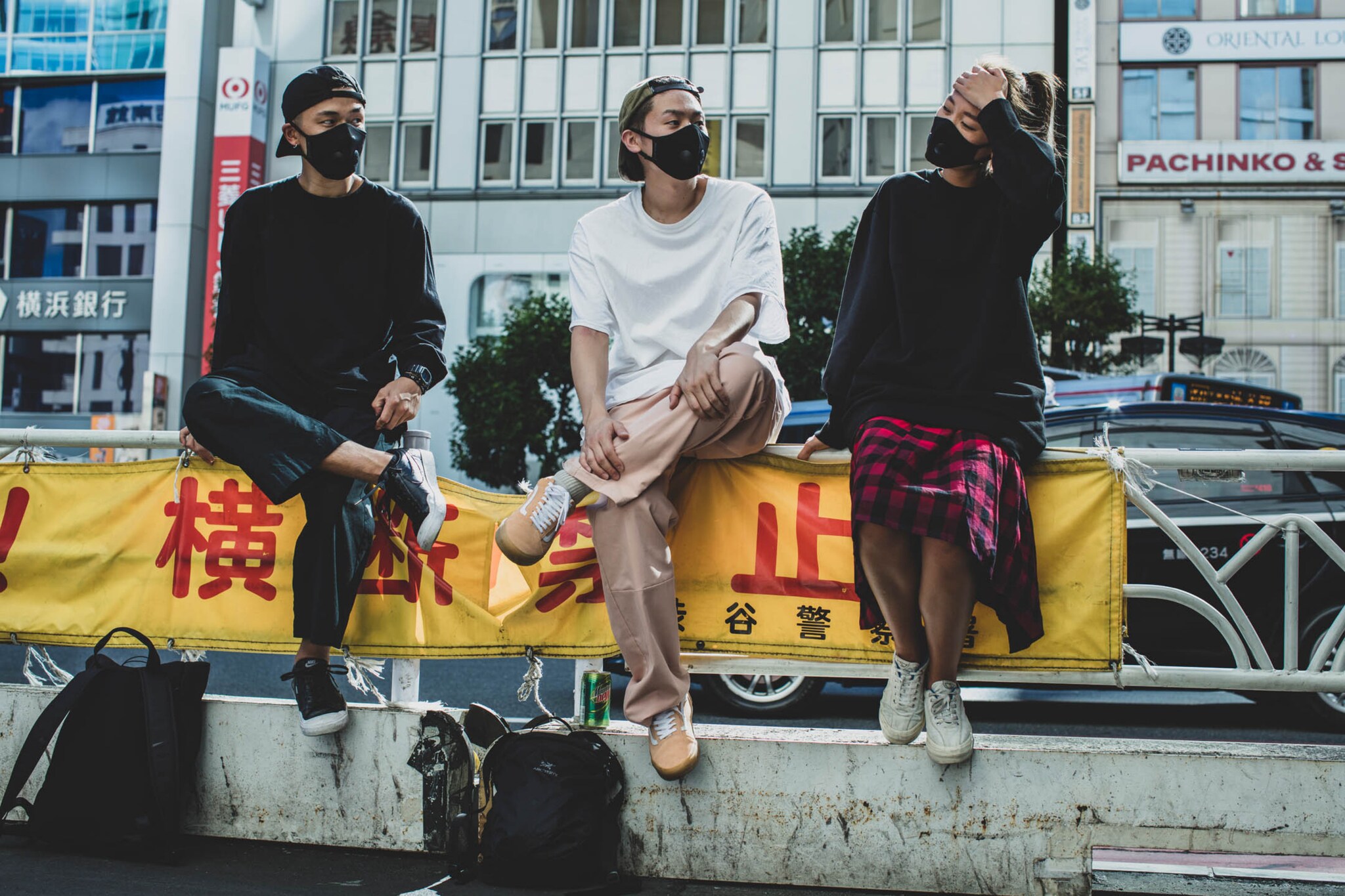 comfortable to wear that you will not feel its weight too much, and so sleek in design that it may end up adding an edge to your everyday outfit, much like an accessory. Airinum is leveraging ergonomics to make respiratory masks more effective. The filter can be replaced and lasts, depending on the air quality, for around a month; the rest of the mask can be washed and used for years.
Re:newcell's textile recycling technology: The industry has been grappling with the idea of how they can achieve sustainability in fashion. This path-breaking company may have a solution to the fashion garment dumps that are troubling the world because of their high toxic levels. Re:newcell's technology converts high cellulosic portion fabric into recycled dissolving pulp, which can then be fed into the commercial textile production chain. The process is cheap and does not require any chemicals that are environmentally harmful. Tests made on textile fibres from the Re:newcell pulp have shown to be of a higher quality in comparison with the textile fibre made by dissolving wood pulp.
Ride Cake eco-friendly off-road motorcycles: The brand is the brainchild of entrepreneur Stefan Ytterborn, whose goal was to adapt new electric vehicle technology for outdoor adventurers in a way that makes exploration easy and environmentally friendly. The name Ride Cake refers to his desire to make riding a 'piece of cake'. All the components used in this beautifully designed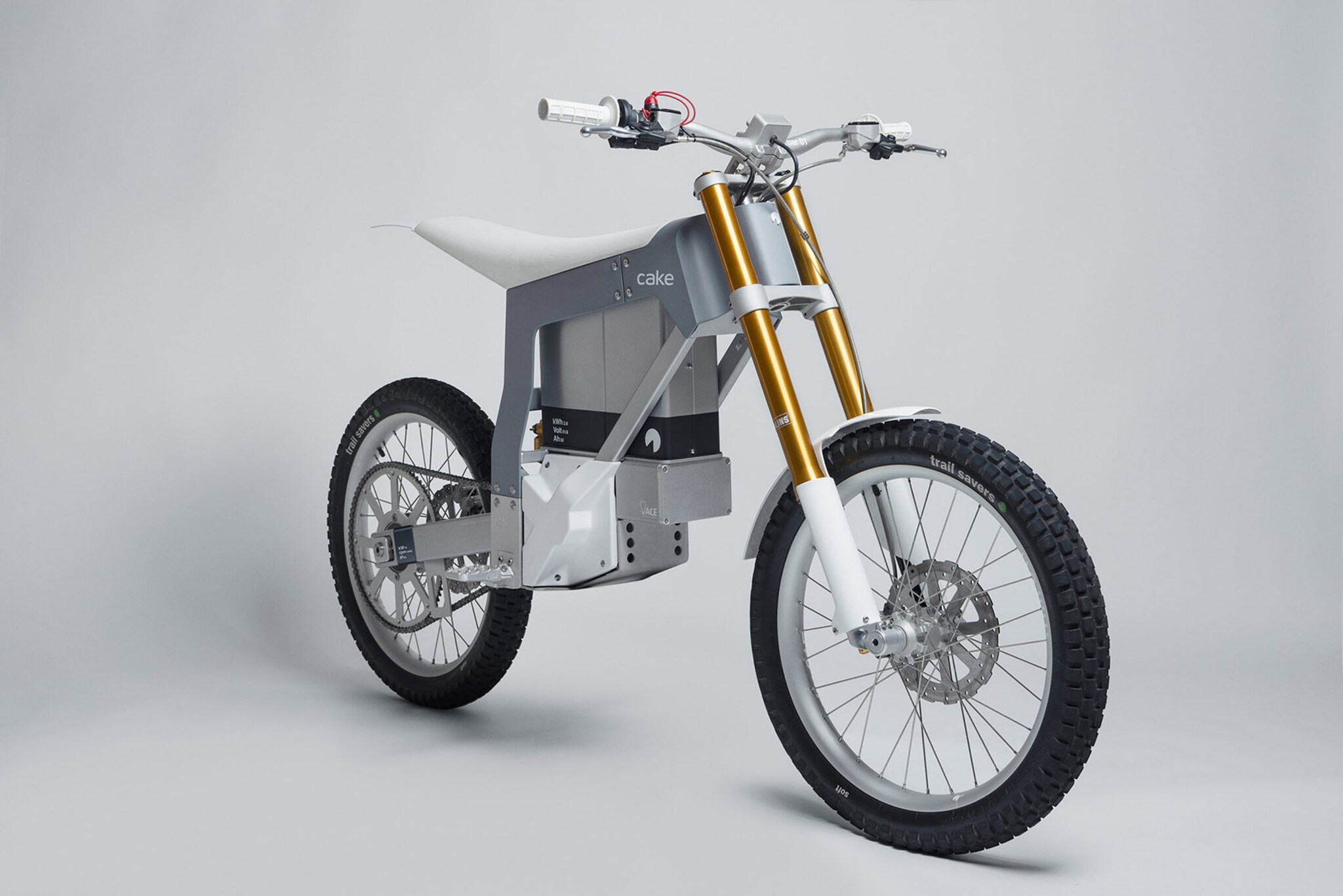 motorbike are made from scratch and it is equipped with its own solar powered charging system. The solar panels are designed by SunPower, with the smallest one producing enough for the bike to run for a day. The other two panels could power the bike for a few days, or other bikes that you or your friends may possess, or even your home. At $13,000, The Wired called Ride Cake a 'motorcycle that makes dirt biking a silent joy'.
Modern art: Many of us really have no perception of Swedish art, simply because we have seen so little of it. Swedish Style Mumbai is flying down some unusual globally recognised artists. Stockholm-based Norwegian artist Idun Baltzersen makes woodcuts and drypoint collages that thematically draw from stories revolving around female heroes, martyrs and visual representation concerning gender and sexuality in old art as well as pop culture. Mamma Andersson's figurative work depicts homes and landscapes that possess a dreamlike quality and reference Nordic folk art. The young Anna Camner's portfolio is filled with surrealistic 'oil on plexi glass' paintings that burst with foliage, flowers, insects, even spider web, while Hannes Michanek's large-format landscape paintings recall the works of the earlier Renaissance masters.
Fashion: Swedish fashion is more than just H&M (though the high-street icon will be present). Many of Swedish labels sell in world fashion capitals. Among them is By Malina, a brand that eschews notions of stark minimalism, instead of opting for flounces, ruffles and pretty patterns. The patterns are more tropical than cold Scandinavian. Eytys (pronounced 80s) is a cult sensation and has been valued at $2.5 million. The brand seeks to fill a void for young people looking for a versatile shoe that delivers quality and comfort at more affordable price points. The unisex nature of the sneakers is a tribute to Sweden's gender-egalitarian political climate. Selam Fessahaye's parents come from a small northeast African country called Eritrea, on the Red Sea coast. Her exuberant designs are a tribute to her ancestor's culture; she cuts neon-coloured tulle into utilitarian shapes and creates asymmetrical gowns with trains.
Photography: Among the exhibits are unusual fashion photographs by Julia Hett, who makes her sepia-tinted, black and white or even intense colour portraits look like works of art. If Frederik Lieberath, famous for his fashion work with lifestyle and glamour magazines, brings his independent still life work to Swedish Style Mumbai, Mikael Jansson is as well known for his haunting work on Jewish holocaust survivors living in Sweden, as he is for glamour photography.
The Swedish watch icon: Daniel Wellington is an odd-ball success story in the world that celebrates Swiss watchmaking heritage. A huge hit with the Instagram generation, the relatively new brand, founded in 2011 by Filip Tysander with an investment of merely $15,000, has effectively used social media for traction. The watch brand has sold over 11 million of its minimalist, timeless watches till date.
Design: There are architects who do great minimal work; and then there is Belatchew Arkitekter, a studio that has created interesting sculptural buildings. It propagates the idea of juxtaposing modern high rises with old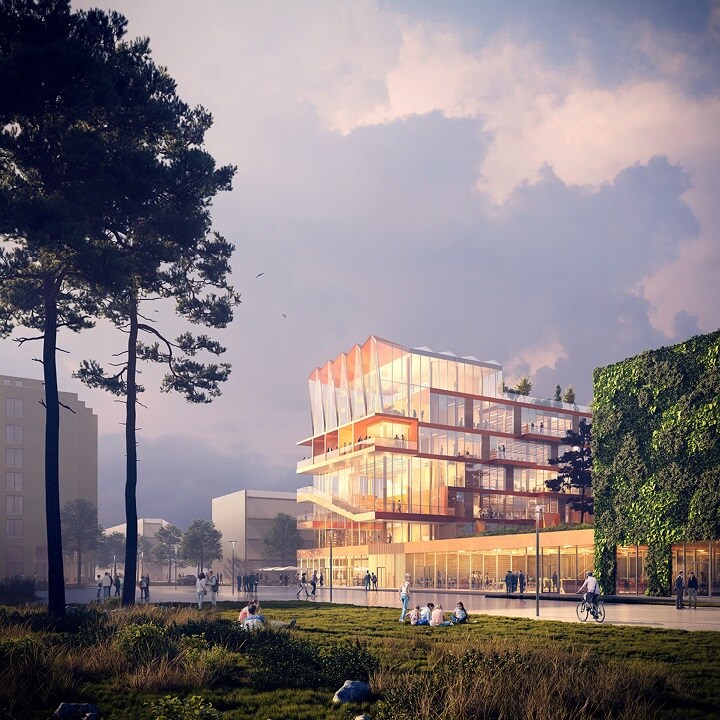 neighbourhoods, without the latter losing their essential character. For instance, Discus, an irregular silhouette building they designed, which stands in the old-world Nacka city close to the transport node. The atelier's work could offer a prototype on how India can revitalise old neighbourhoods and cities. The products designed by Front Design's Sofia Lagerkvist and Anna Lindgren feature in the collection of modern museums such as MoMA, Victoria & Albert and Centre Pompidou. From cloud-patterned round carpets depicting a variety of media from different eras, to a sculptural textile cupboard, which references the drape of a curtain, this is design at its cutting-edge.
The talks and the debates: If you are done gawking at the exhibits and the wondrous world of Swedish design, head to the eclectic workshops and talks. The emphasis, as Sundberg tells us, will be on sustainability, environment concern and gender equality. If fashion stylist Ekta Rajani and designer Anavila Mishra will deliberate on the future of fashion, architect and urban conservationist Brinda Somaiya and Kamal Bali, MD, Volvo India will talk about a 'smarter tomorrow' that doesn't put progress in conflict with history. If menswear designer Kunal Rawal will address the trend of androgyny, especially in womenswear, architect Bijoy Jain, in a rare appearance, will delve on the need for sustainable architecture.
Deepali Nandwani is a journalist who keeps a close watch on the world of luxury.
Read
Deepali Nandwani's columns here
First Published: May 31, 2019 1:41 PM IST